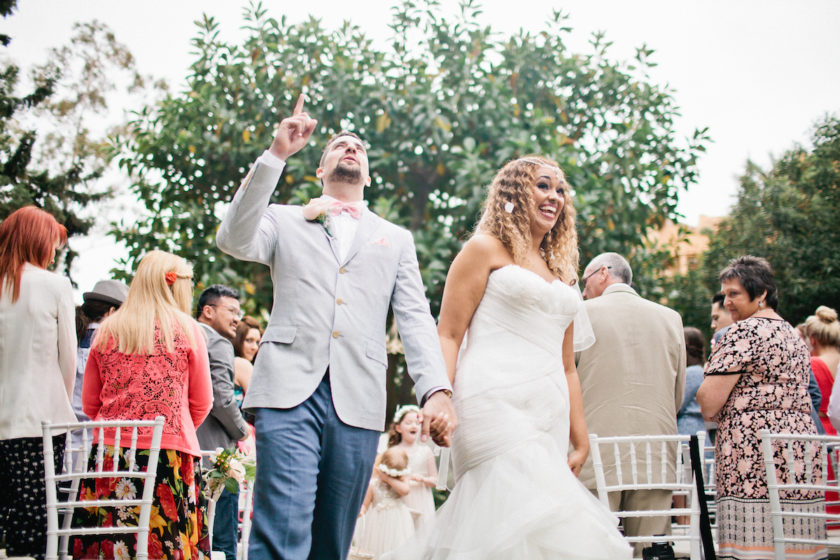 Just like with the rest of your wedding day, your ceremony can be broken down into lots of different elements, each of which need a bit of thought and consideration so that your day turns out just the way you want it to. Ceremonies shouldn't just happen, you should be proactive in making them happen.
It suddenly dawned on me the other day (when I was cooking dinner and thinking of everything but the dinner) that I've never written a proper post about how to go about planning your ceremony. So here I am now, writing a post about how to go about planning your ceremony.
Most people know that a ceremony has a bit of music, maybe a reading and that there's an 'I do' bit and a kiss, and that's about as much as people probably know of, or think about. So it is a joy to be able to tell people that there can be so much more to their ceremony and that actually the options are limitless.
So let's break this beast down and help you to get a good idea of all of the possible elements to your ceremony so you can start to think about what you want to do about them or not.
Your type of ceremony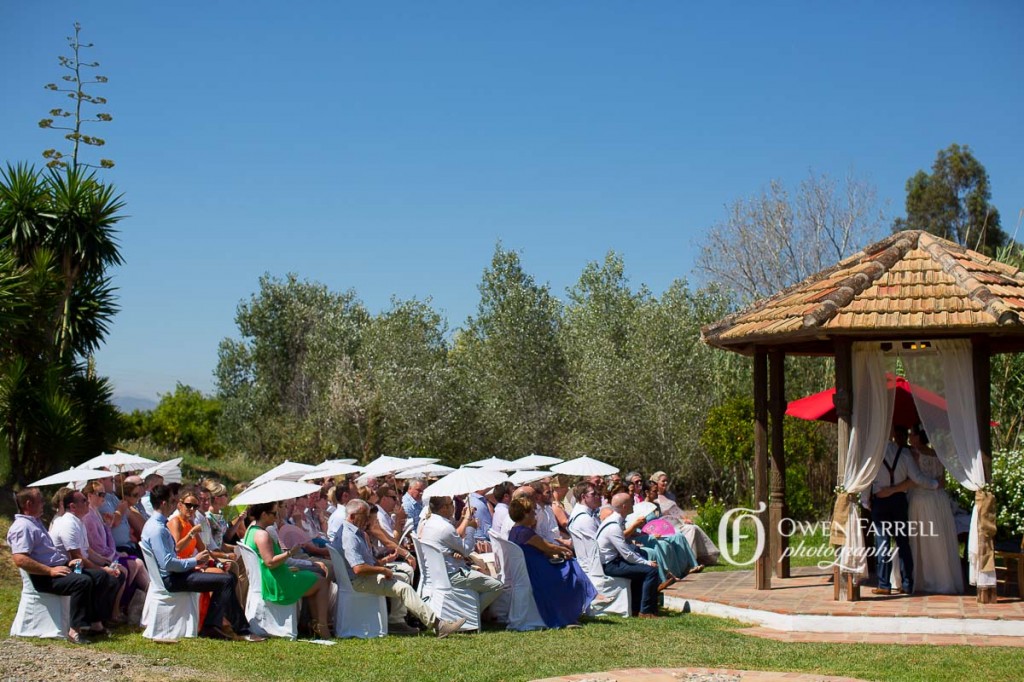 Well, this kind of goes without saying but before you even decide on what you do and don't want to do for your ceremony, you need to work out what type of ceremony you're going to have in the first place! If you're religious and you know that you will be having a religious ceremony then what you want to do may be secondary or even non existent with regard to what you'll be religiously obliged to do. So do your research well, before making your decisions. And if you're not having a religious ceremony then you do have much more scope to personalise your ceremony as much as you want, but there are still so many different types of ceremonies that you can go for, which may suit you in different ways or not at all, so use this guide to help you decide. Also, you may want a bit of help in deciding how to pick a celebrant that is right for you, which is something that is really bloody important and not to be taken lightly.
Your entrance
We are most definitely well past the days when brides were only ever walked down the aisle by their fathers or another close male family member or friend. Although many brides still love this tradition, many don't and so now you get to exercise your wishes and do what feels right for you. There are so many fab alternatives to making an entrance to your ceremony from walking in together to being brave and making your entrance alone. There are no rules, just your wishes. Check out this post for some cool ideas and different ways to start your ceremony, as well as a look at where the tradition comes from.
Your wedding party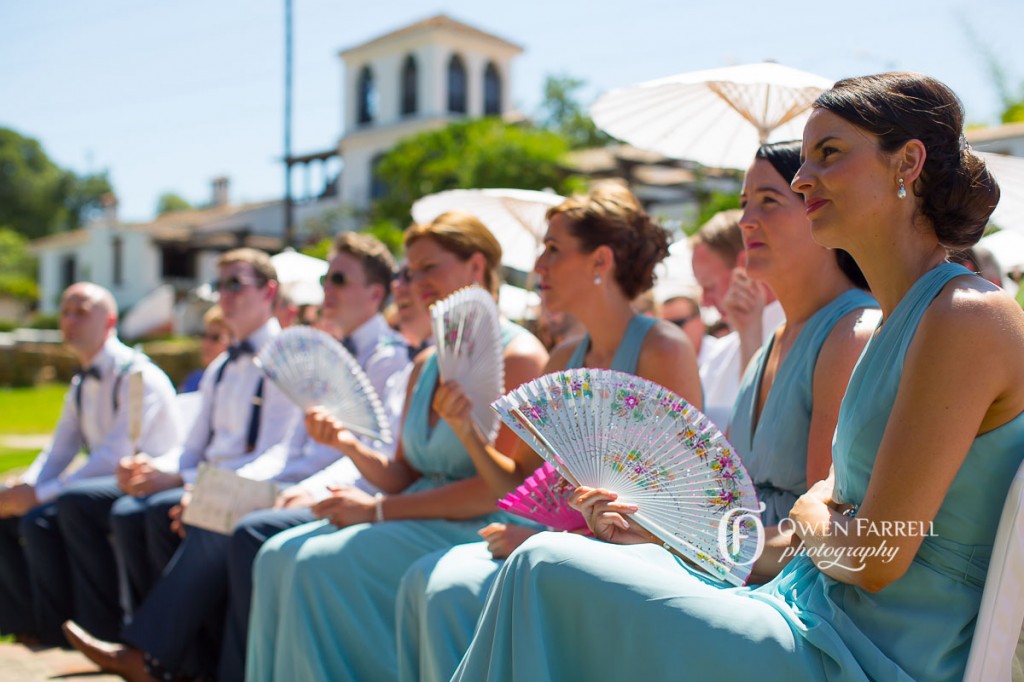 Traditionally speaking your wedding party are the guys and gals who make up your wedding day entourage, from your flowergirls to matrons of honour to pageboys and best men and ushers or grooms men. For a little (cheeky!) insight into what these peeps are supposed to do on your wedding day you can check out this post on the wedding party, but you can also start by asking yourself this question 'Do you really need a wedding party?' I think a lot of people can start sizing up nephews and nieces for pageboys and flowergirls without stopping to think if they actually even want to have page boys and flowergirls. This post about brides maids and wedding parties will really help you to make your mind up about whether you do in fact want a wedding party at all or whether you might downsize the traditional wedding party roles and include just a few peeps to help you out.
If you are firmly set on having a wedding party, then you may want to think about what you'll have them doing during the ceremony. Will you have the same number of groomsmen/ushers as bridesmaids? Will they walk down the aisle before you or after you? Will they stand for the ceremony or be seated? Will your best man/men deliver the rings or will you have a page boy? Or will the page boy carry the rings down the aisle and hand them over to the best man for delivery. Lots to think about right? So hopefully these questions will help you to get thinking!
Your music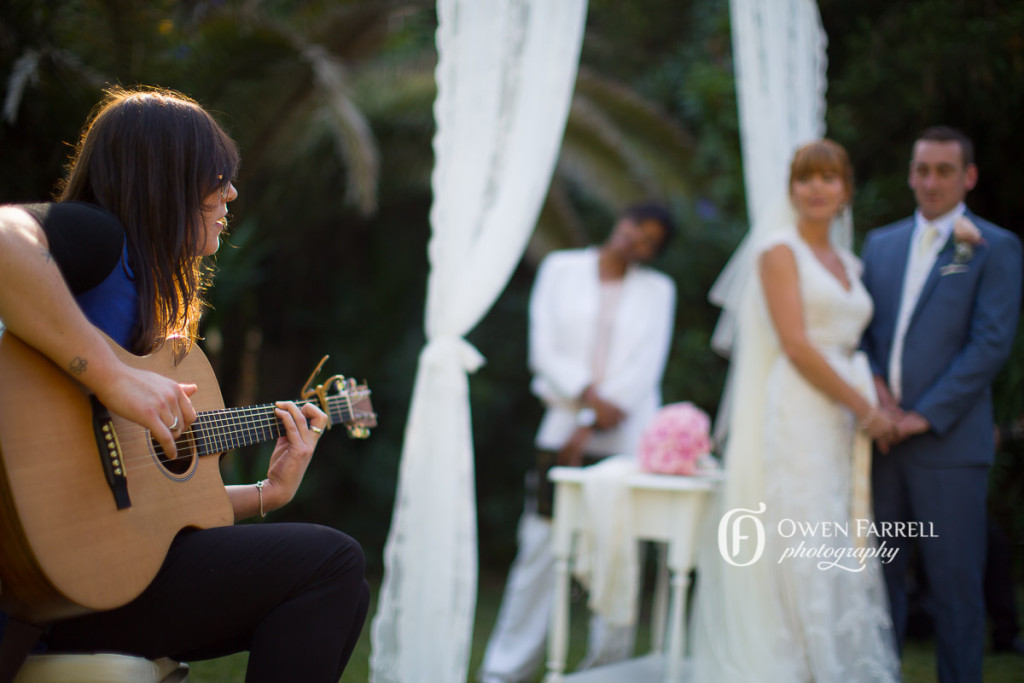 Music can be such an intrinsic part of a wedding ceremony, and for most couples it is another way to get their personalities and passions into their ceremony. But where do you start? Because I'm telling you, it is so easy to get your knickers in a twist over finding the right music for your ceremony. You will basically be forcing yourself to review the soundtrack to your life and your relationship and condensing that into maybe three or four songs for your ceremony. Not easy, right?
So before you even start pulling your hair out about music choices, read this post for a great insight into what kind of music to go for and how many songs ideally you should have for your ceremony. Then, once you've done that you may want to think about whether you want live or pre-recorded music during your ceremony and how the hell you go about deciding on that!
You may also be someone, like me, who fancies yourself as Beyoncé and really likes the idea of having a modern hymn or a pop song sang by you and your wedding guests, why wouldn't you? It can be a really fab way to include your guests and to add a bit of fun during your ceremony. I can't think of anything more awesome to do during your ceremony, but that's me! Check out this post on how to include a group sing along during your ceremony and I'll be amazed if you don't decide to have one!
Or if you like the idea of live singing but hate the idea of your peeps murdering the song of your life, you may want to get a professional singer or group to provide the music for your ceremony.
Your standing position
Again this is one of those things that many people do not even consider or even really know they can consider, when it comes to getting married. If you are not having a religious ceremony, then there really is no rule or law that decides how you should stand, the person who decides that is you! Your ceremony officiant/celebrant may have some suggestions for you based on their experience but you may also have some ideas of your own. The key point to remember is that you stand in a way that is most comfortable for you and which you are happiest with and don't let anyone tell you any differently. I have written this awesome guide (even if I say so myself) about the different ways that you can stand for your ceremony, so that you can form your own ideas on what you want to do.
Your ceremony location
You can get married wherever you want. That is a fact. The only thing that qualifies that sentence is whether the ceremony you take part in will be a legal one or not, but either way that sentence still stands and you can indeed be married wherever you want.
If you live in the USA, Australia or Scotland for example, you can pretty much have a legal ceremony wherever you like. In Oz, you have licensed wedding celebrants who can conduct ceremonies for you,  wherever you want your ceremony to take place, which means couples have so much freedom with their choice of ceremony locations. From beaches to zoos, to mountain tops, as long as you have the landowners' permission and the ceremony officiant says it's ok, then it's ok.
In England and Wales, for legal wedding ceremonies you are limited to registry offices and specific venues that are registered for wedding ceremonies but when you have stupid laws in place that say that a ceremony has to take place under a roof, you know that you are limited as to where your ceremony take place. BUT, if you feel laws are restricting your style of ceremony, have a legal ceremony at a registry office to satisfy the law and then have YOUR ceremony where, when and how you like with a wedding celebrant/officiant, and it will be a win-win situation all round. For more info on this, this post takes a closer look at how to get around legal restrictions on wedding ceremonies and wedding venues.
Your vows
OMG! I don't even know where to start here, but I can say that of everything I've written about to do with ceremonies, this is by far my most written about subject. I am bonkers about personal vows and I say that proudly because I get to hear the most amazing vows, all of the time. So I'm not even going to try to convince you to write your own personal vows, I'm just going to let all the other posts I've written previously to do that for me!
So check out this post for ten reasons why you should write your own vows and this one on why personal vows are so bloody important. And once you've read those, because you will be 100% convinced and totally excited at the thought of writing your vows, you'll need to think about these ten things before you even start writing your vows.
Vows come in so many different forms and lengths and styles and it is easy to lose your head trying to figure out what kind of vows you want to do. So don't stress over it, I've done it for you! Check out this post for a better idea about the three main types of vows, to give you an idea of what style you might prefer.
You may also decide that you want to have a bit of humour in your vows and so if that's the case this post about writing funny vows is for you. Or are you someone smiling at the thought of writing your vows but also seriously about to pee your pants too? Do not worry. You are not alone. And so for you I have written an awesome vow cheat which will help you to write the most amazing vows, if you are really stuck and feel you need a bit of a hand. I have had couples tell me that they couldn't have written the vows that they did without this cheat, so that's all I need to know that this guide does actually work!
And finally, once you know more or less what you want to say in your vows, you may not have thought about how you're actually going to say your vows. Will you read them, recite them or repeat them?
Well that's it for vows for now. I'm just going to leave you right here in vow heaven, where I hope your prayers/fears will be answered.
Symbolic rituals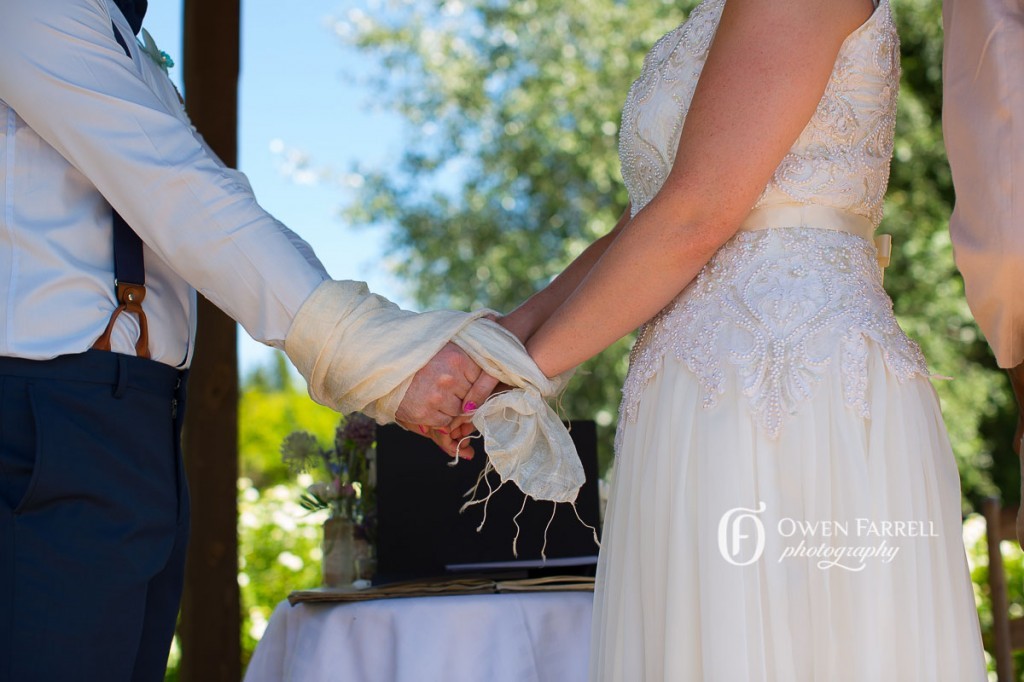 When you exchange your wedding rings you are in fact taking part in a symbolic ritual which shows the commitment that you are making to each other. However, you might not realise it but rings aside, there are lots more other symbolic rituals that you can take part in during your ceremony before saying your vows and exchanging your rings. Check out this guide on ten of the most popular symbolic rituals and you can also read full posts about the individual rituals themselves from hand-fastings to the sand ceremony. If you're feeling creative, you can even devise your own too! There's nothing to stop you!
Your readings
In case you didn't know, you DO NOT have to have readings during your ceremony, so don't have them because you think you have to. Have them because you want them and you truly want those words said during your ceremony. There's nothing worse than hearing a reading that sounds like it's been plonked in to a ceremony for the sake of it. Here's a great guide to picking your wedding readings, which includes an even better guide to picking the right people to read your readings too, something which is just as important as the readings themselves.
Many couples are also taking to writing their own love stories and how they got to together, which lead to the big day itself. A friend, family member or the celebrant is usually asked to read it on the couples' behalf. It can really go down a treat during the ceremony, especially if you guys have got one hell of a crazy getting together story!
And if you're looking for something totally different, why not try a group reading. Say what? Yep, you read that right.
Your guests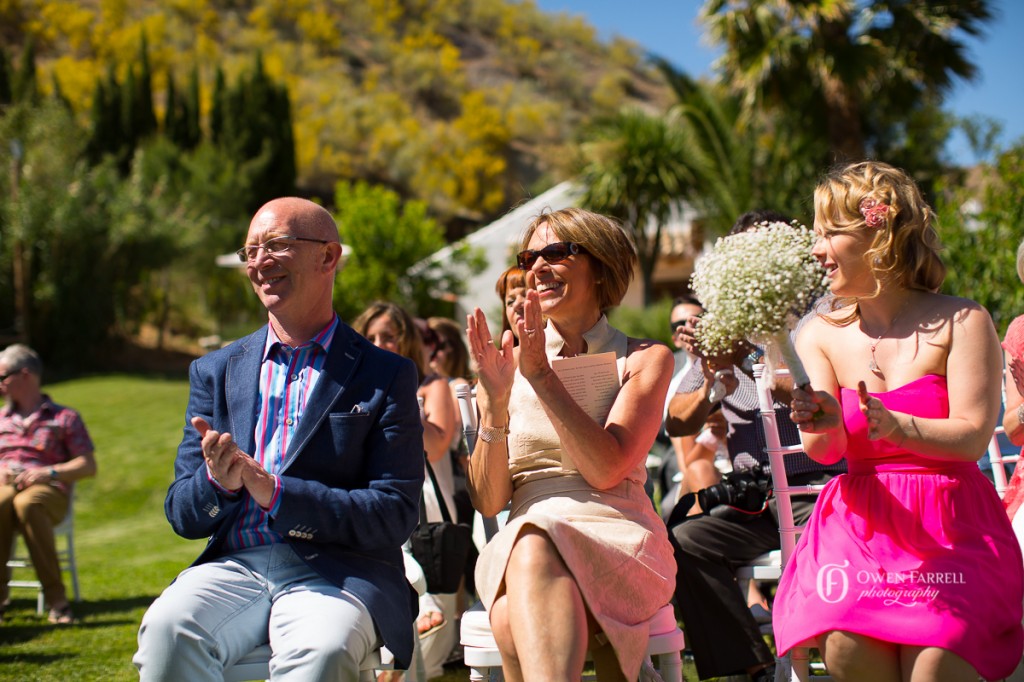 You may not realise this but your wedding guests are everything and they have the potential to make your ceremony be even more awesome that it already is going to be. If you have a super crew of people attending your ceremony and you really want to get them involved check out these fab ideas for ways to include your ceremony guests. And seeing that these guests are going to be so damned important to you and your day, here's a few tips on how to pick the right people to celebrate with you, too. Not as easy as you think!
Your ceremony stationery
When your ceremony is in place, you can then start to think of all the pretty nice things that you can do to show off your ceremony content and keep your guests informed about what's going on. You may want to have an order of service, but be a little confused about how to put one together, or even more confused about what one actually is! Well don't be. Here's a post all about how to create an order of service and what they actually are, that I wrote especially for people like you!
Your ceremony decor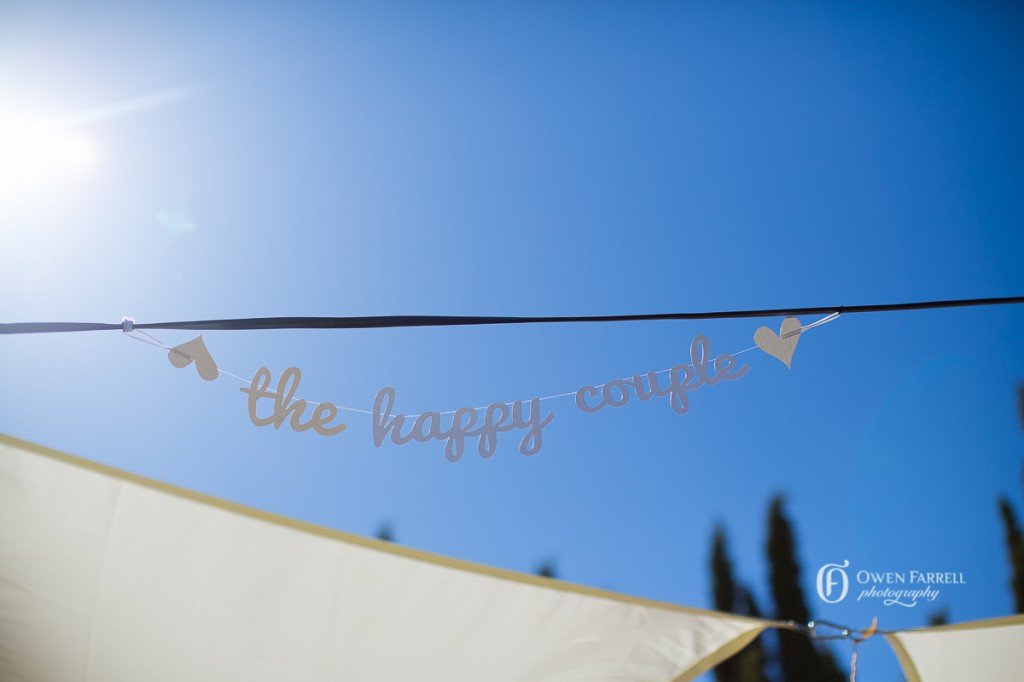 And lastly, once your ceremony content is in place and you have the ceremony of your dreams all wrapped up and ready to go, you can also start to think about getting creative with your ceremony area. It is so easy to make your ceremony area the prettiest thing ever and it doesn't have to be expensive either. I've got some great tips here for pimping your ceremony space, especially if you'll be DIYing your area. You will be surprised by how many mason jars and glass bottles you can collect in a year or so!
So there you have it peeps. If your brain isn't popping out of the side of your head, then I must have done something wrong. Ha ha, only joking. Ceremony planning is supposed to be fun, rewarding and insightful. Sure there is a hell of lot to take in, learn and familiarise yourself with, but hey, it's all for a worthwhile cause, right?
Good luck with your ceremony planning and if there is only one thing that you take from this, I hope it's that you know that there are no rules, just your wishes.
Main featured photo by Anna Gazda.