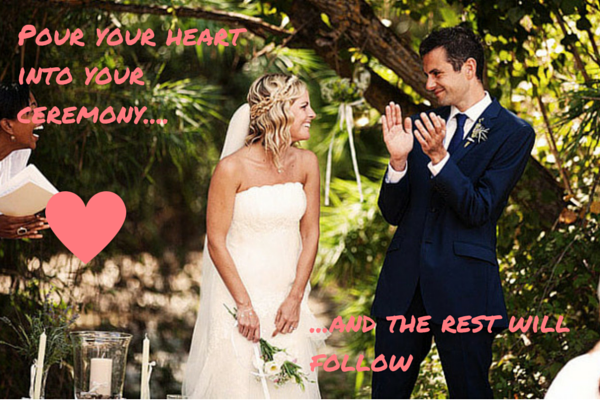 Seeing that your wedding ceremony is going to be the most important part of your day (yes, it is), it only makes sense that you think carefully and take your time over choosing the person who is going to officiate (conduct) your ceremony for you. The good news is, there are lots of amazing people out there who can not only do the job but will do so in exactly the way you would want them to. Woo hoo! Lucky you! (Yes, I did mean that to rhyme.)
So before we look at how to go about choosing your celebrant, let's take a look at why. Why have a celebrant at all?
For the purposes of this post, when I talk about 'wedding celebrants' I mean the very people who conduct and officiate unique and personalised wedding ceremonies in a non-legal capacity.
If you live in a country where a celebrant can do all of the above AND legally marry you, then consider yourself lucky, because there are many places where legal ceremonies are still very restrictive about how you can celebrate your love.
In many countries, England and Wales included, the law is still quite strict regarding who can carry out legal marriages and where legal marriages can be carried out. For sure, the legal way is the only way to be legally married, but it's not the only way to be married. If you find that a civil ceremony does not allow you to be married in the way that is 100% you, then the solution is very very simple.

Book a date with the registry office. Go to their offices to sign the marriage contract, with your partner and two witnesses (or however many is needed). When this bit is done, you are now legally married.

Next, organise your wedding ceremony with a wedding celebrant at the location of your choice, at the time of your choice, with the music and readings of your choice, symbolic rituals of choice, duration of your choice  and whatever the hell else you want. Are you getting the picture? Then from here, build a ceremony that reflects you as a couple, with a the right person who can help you to do that. Then, after this ceremony, you can consider yourself truly married. Now that couldn't be simpler, could it?
and if you really need them, here are even more reasons why…
– You can write and say your own vows
– You can have whatever type of music you want, including live musicians, friends playing and singing for you and group songs
– You get to have an active say in the shape and content of your ceremony
– You get to have a unique, personal ceremony that reflects who you are
– You can have your ceremony anywhere
– You can dress how you want
– You can include symbolic rituals like tree planting, the memory box ritual, wine ceremony or even something you invent yourselves!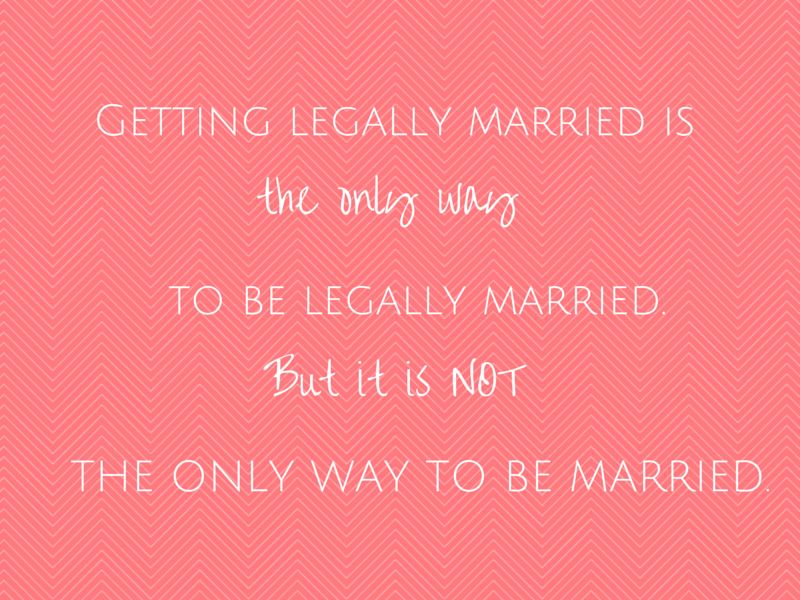 Choosing your celebrant
So now we know why you should have a celebrant, let's take a look at how to go about choosing one.
Now that Google is officially entrenched in all of our lives that an hour can barely pass by without us (me) consulting it for one thing or another, it therefore makes sense to start your search via Google and other search engines, for the quickest and easiest way to be introduced to celebrants. It would be extremely strange, not to mention bad for business, if a celebrant didn't have a website or any web presence at all.
Do remember that search engine results do have more than one page, and remember that just because someone isn't on the first page, doesn't mean they're not a great celebrant. It just means that their website could probably do with a bit more technical attention!
You can use search terms like 'civil wedding celebrant', 'wedding celebrant', 'wedding officiant,' 'Humanist wedding celebrant' to get you started.
Finding Mr or Mrs Right
When you've found the person who you like the look of (not figuratively of course!), someone whose personality, professionalism and passion throw themselves at you from beyond the screen, be sure to check out their testimonials, for another opinion of them. If they don't have any testimonials on their own website or you'd like to see some more you can always ask them or if you prefer to do some research before contacting them, do a search online to see if their name pops up elsewhere. It's always nice to see that someone else is saying nice words about them too!
Another great way to come across wedding celebrants is at wedding fairs. This way you can meet celebrants in person and really get a sense of what they are like, on a one-to-one basis.
You can also find celebrants via organisations that they might belong to, groups who train and accredit celebrants. Or you can find an independent celebrant who is just that, independent and not affiliated to any groups and works independently, which is how I work.
It's good to be thorough at this stage, to be 100% sure that you have found the right person for you. All celebrants work in their own way, the way that works for them and which they've spent a lot of time developing and finessing. So make sure that their way of working, works for you.
Making contact
So when you have found the person who you really feel a good connection with, don't hang around, contact them and find out directly from them how wonderful they are! If you haven't done so already, I recommend reading my posts on how to be the best wedding client ever parts one and two, which may give you some things to consider before contacting a wedding supplier.
So, once contact is made and you feel you have asked all the questions that need asking, don't hesitate in booking that celebrant for your big day. Getting them onboard will be your first steps towards having a unique and personalised ceremony, which will allow you to be married in exactly the way you want to be. The only way it should be!

For extra reading about whether a personalised wedding ceremony is for you, you should read my post that funnily enough is called, ten signs that a personalised ceremony is for you.
Have you chosen your wedding celebrant yet? How did you go about choosing them? What did you look out for?