Your search for a wedding celebrant in Spain can stop right here!
Getting married in Spain has never been easier. You will find EVERY single wedding supplier you need, including your amazing wedding celebrant, very easily at the touch of your finger tips.
So let's put you in touch with awesome wedding celebrants in Spain, who will help you to have your dream Spanish wedding and a wedding ceremony right here in Spain that you'll remember for the rest of your life.
For more information about what a wedding celebrant is and what they can actually do to help you have the most amazing wedding ceremony, do read this post.
Danielle Alex – Wedding Celebrant – IBIZA
Danielle is the wedding celebrant in Spain for you if you're getting married in Ibiza, Mallorca and Menorca. She's one of Ibiza's most in-demand wedding celebrants. Danielle loves getting to know each couple and writing something that describes them and their relationship perfectly, so that on the day people are laughing, crying and talking about it afterwards.
Get in touch with Danielle now for her availability and more info.
---
Debbie Skyrme – Bilingual Wedding Celebrant- COSTA DEL SOL, SPAIN
Get in touch with Debbie now for more info.
Wedding Celebrant Debbie is a skilful storyteller, an accomplished public speaker and a genuine people-person who works your own story and experiences into a script that reflects the very essence of who you are and what you want. Whether you are celebrating a wedding, elopement or vow renewal she will guide you through every step of your special ceremony.

---
Gayle Armitage – Bilingual Wedding Celebrant- COSTA DEL SOL, SPAIN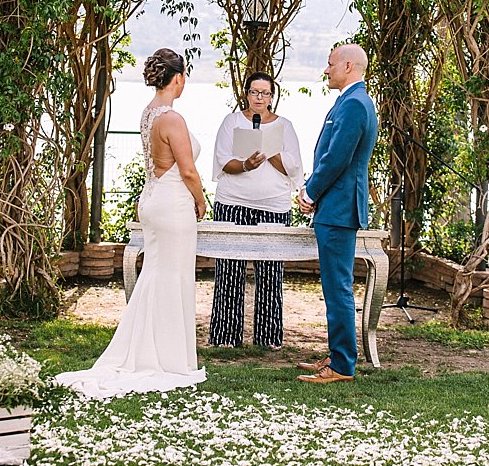 Get in touch with Gayle here. She can't wait to hear from you.
Wedding Celebrant Gayle says that she officially has the best job in the world. She gets to help couples in love, celebrate their love and have the best wedding ceremony ever.
Having lived in Spain for twenty years and knowing and loving the country so much she is ready to help you every single step of the way to create and make sure that you have the most amazing ceremony EVER!
Conducting bilingual ceremonies in both English and Spanish, Gayle is a most versatile wedding celebrant.
---
Nikki Kulin – Wedding Celebrant- COSTA DEL SOL, SPAIN
If this sounds like what you would like from your wedding ceremony in Spain, get in touch with wedding celebrant Nikki here.
Nikki's 5-star testimonials are testament to how she always go the extra mile to make sure your ceremony is all about you – your love story, your likes and dislikes, your love. She aims to ensure sentiment; humour and your personalities are interweaved into every single fibre of it.
Wedding celebrant Nikki will be by your side from the moment you book her to ensure that your ceremony is everything you want it to be.

---
Natasha Johnson- Wedding Celebrant- COSTA DEL SOL, SPAIN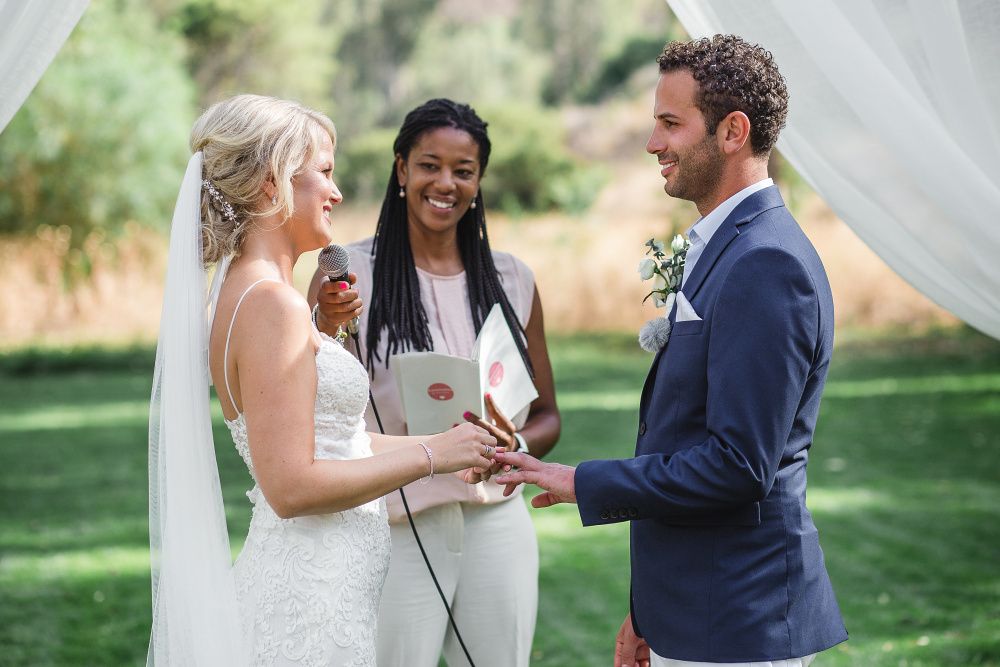 If you're looking for a wedding ceremony that is fun, full of laughter, love and joy, then you've come to the right place and wedding celebrant Natasha Johnson is the celebrant in Spain for you.
Having been leading beautiful wedding ceremonies for hundreds of couples in Spain for over 12 years, Natasha is a well-known and popular celebrant on the Costa del Sol. She loves helping couples to have fun during their ceremonies, whilst helping them to feel chilled, relaxed and ready to celebrate their love.
Contact Natasha here to find out her availability.
---
All the wedding celebrants featured on this page are members of the Engaged and Ready Wedding Celebrant Directory.