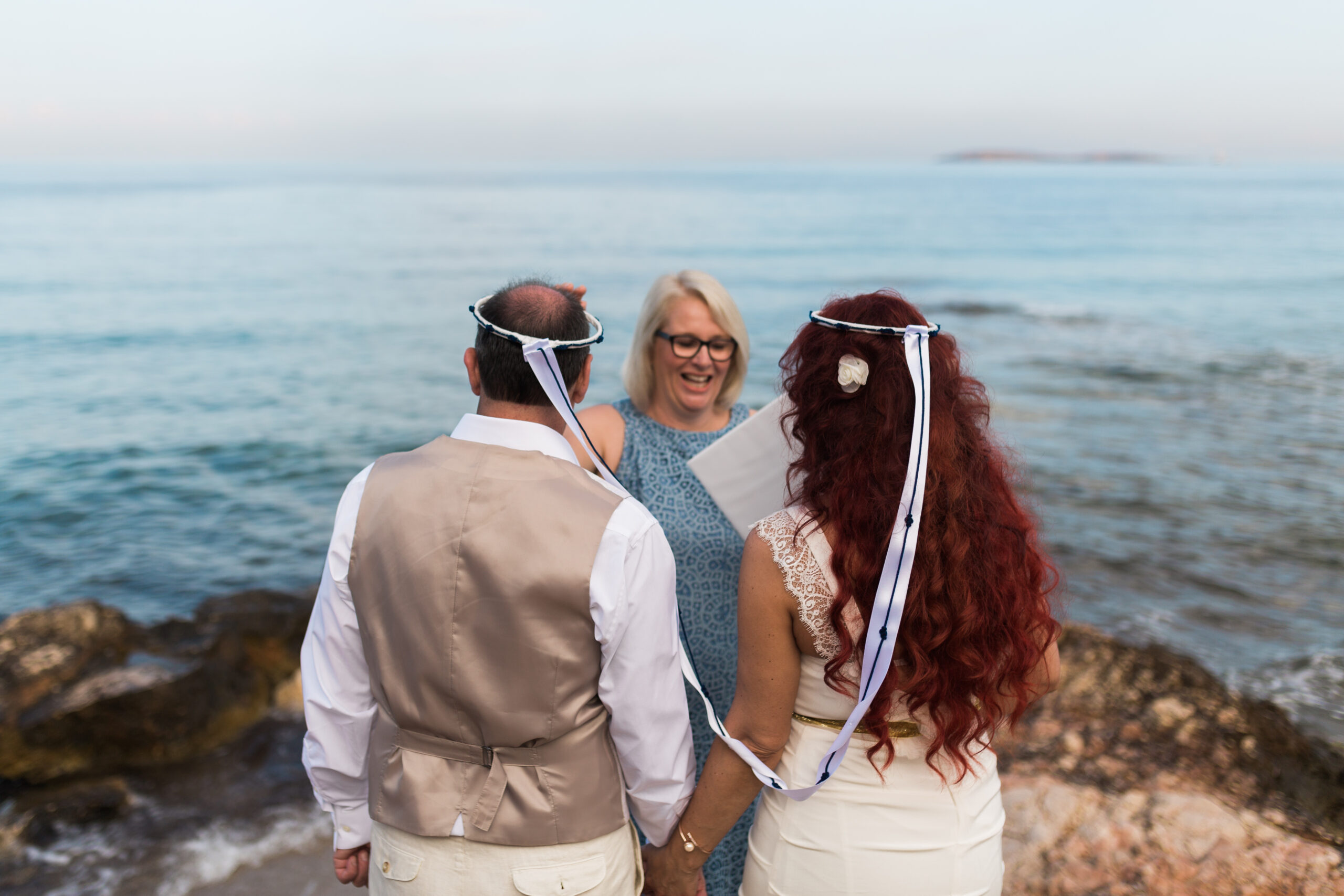 I have had the pleasure of meeting wedding celebrant, Elizabeth Cass Kanti in person and she is the loveliest bundle of fun, energy and love. I couldn't think of a better combination to have as a wedding celebrant, and I know her wedding ceremonies in Greece are designed to deliver all of that and more.
From landing in Greece as a holiday rep decades ago, to finding love, growing a family and setting up a few successful businesses in between, there is little that Elizabeth doesn't know about getting married in Greece, weddings in Greece and life in Greece!
Do read on to find out more about this lovely wedding celebrant in Greece and the awesome touch that she can bring to your wedding day.
What has been the highlight of your wedding career so far?
The fact that each wedding is a love fest – from the couples love for each other to the love of their family and friends. It's impossible not to feel all fuzzy and warm in that atmosphere and I always leave feeling really happy and fulfilled! The feeling never gets old. Here in Greece we have some amazing locations and each of my ceremonies is usually in a different place, even a different island – that's a highlight in itself!
What has being a wedding Celebrant taught you about life and people?
Love is everything. It's the rocket fuel for our lives, but we have to learn to drive to and be prepared for maintenance and reboots. And also that it's never too late to find love, or find love again.
What advice would you give to couples getting married now? What mistakes could they do with avoiding?
Dear couples – go with what makes YOUR heart sing for wedding ceremony and if you can't stand the heat from family members about what's expected of you, elope! I am also really supportive of marriage counselling courses – BEFORE you get married! These don't have to be religious, there are many great courses out there physical and online. Their aim is to instigate some thought provoking conversations between you and your partner, issues which you may have assumed you both agree on, but actually…! Don't overspend – if your budget is tight go with the things that you value most. It goes without saying that the content and style of your ceremony should be paramount of course – that's what you are there for after all!
What do you love about being a wedding Celebrant?
Everything – really! I love the twinge of excitement when a new enquiry comes in. I love my first reading of the couples answers on the questions – I laugh, I cry and sometimes I'm amazed. I love recording my initial reactions which are nearly always what I use in the ceremony writing and I absolutely love seeing new places to celebrate those special occasions!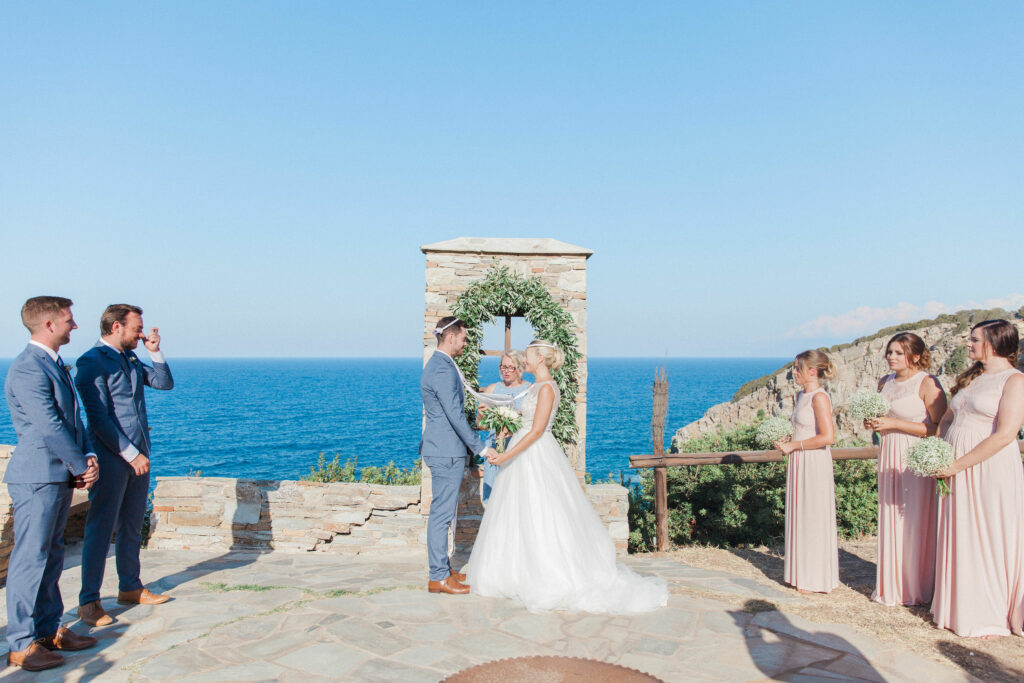 What aspect of your job as a wedding Celebrant gives you the most satisfaction?
The couples reaction to the ceremony script and the lovely comments from the guests after the ceremony. Just knowing that the guests have come away from a ceremony that they were fully engaged in, that made them laugh and shed tears of joy. That the couple feel they have absolutely and unquestionably had the ceremony that they wanted.
What are your favourite types of wedding ceremonies?
I am a sucker for the ones that require some investigation and research, I love to learn new stuff even it's utterly random.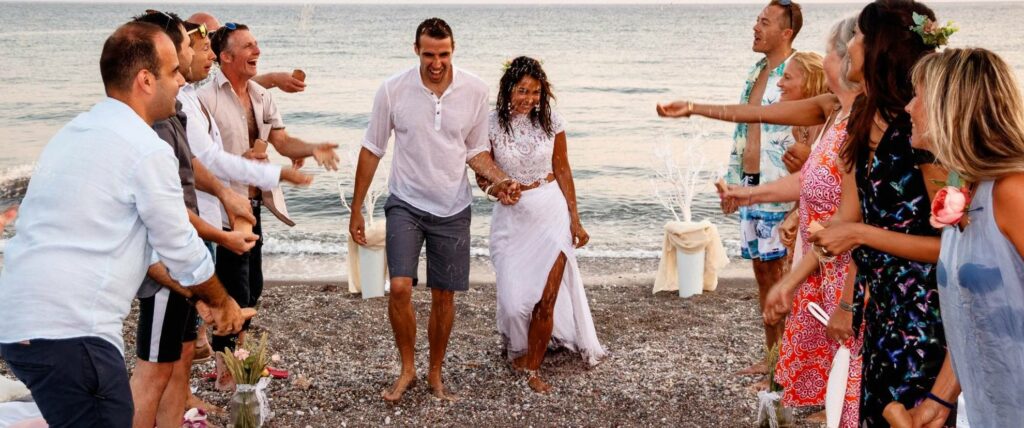 If you had to sum yourself up in three words, what would they be?
Just three? You're kidding right?
What's your favourite symbolic ritual, and why?
My favourite one is one I haven't done yet!
What would be a dream ceremony for you?
Any where the couple are open to suggestions, share lots of really interesting information no matter how irrelevant they think it might be and where they are eager to develop the ceremony with me, sharing their ideas and inspirations too
How would you say the wedding industry has changed in the last fifteen years?
I don't think I have observed it for long enough to make an informed opinion on that. But over the 3 years I have been working as a Celebrant I have seen a steady increase year on year of both inquiries and people employing my services, so its probably fair to say more and more people are investing in the ceremony and realising they have options. I think couples are slowly beginning to see that its no big deal also to separate the legal component of the wedding with the ceremony – hurray to that.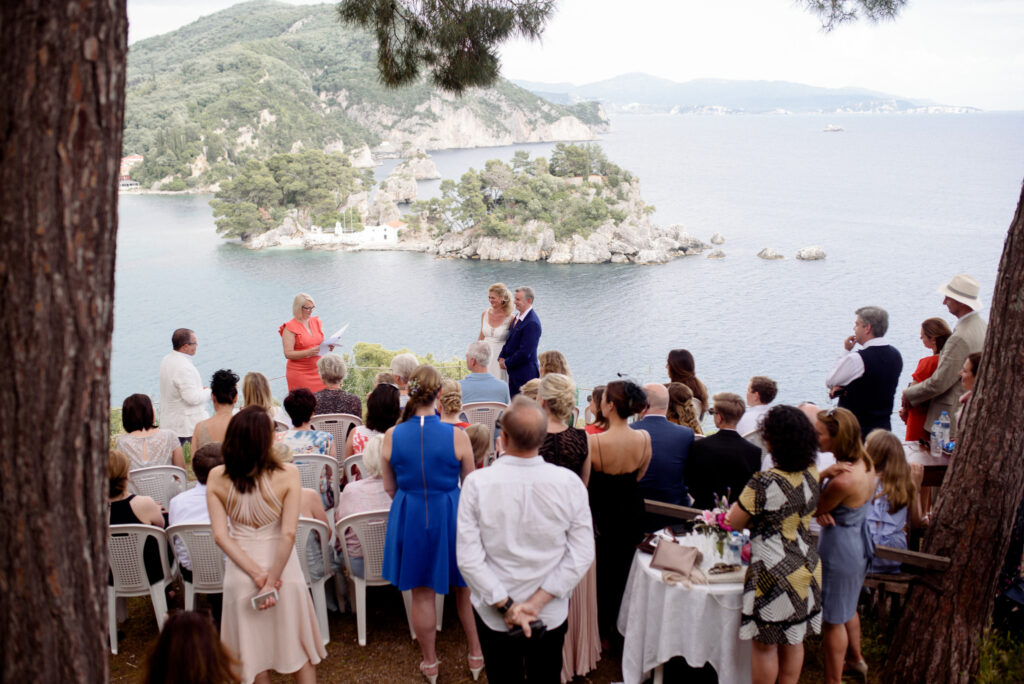 What kind of couples do you enjoy working with?
Ones who are genuinely interested in creating their own ceremony, or ones who think they might be at least!
Tell us about a funny/hair-raising/near-miss wedding experience that you've had as a Celebrant
That would be when the exuberant best man informed us of his plan to make an announcement at the beginning of the wedding that he was really sorry, but the groom had changed his mind and was on his way back to the airport, only to then have the groom parasail in. The wedding planner and I thankfully managed his expectations and got him to compromise – the groom could parasail in, but there was no way we were going to make any announcements that he wasn't coming, especially to his lovely bride!
What are your favourite types of venues/spaces for weddings?
Outdoors – beaches, verandahs, olive groves.
What are your Celebrant ninja skills?
I love to get to get creative so throw me a challenge! I think i'm a good listener – I like to read through the answers to the questionnaires several times and just ponder them before I start to write. Meeting the couples online also helps me get a feel for people and I think thats a ninja skill – just 'getting' people!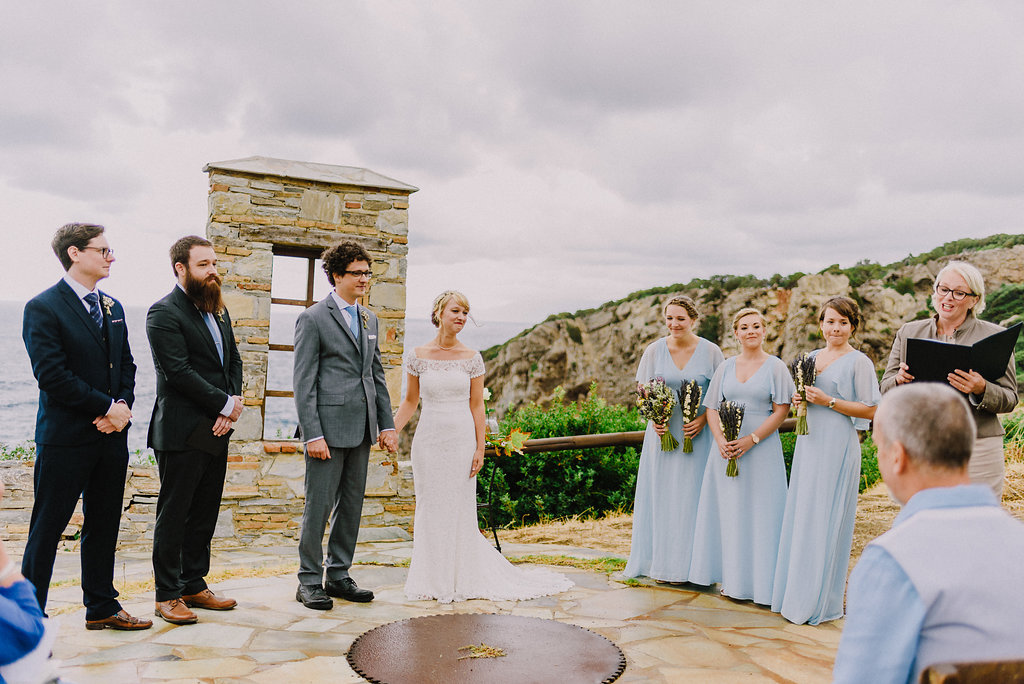 Can you share with us one of the nicest things/comments one of your couples has said about you.
"Thanks a lot for your role on our wedding. We had a great day and so many people commented on how beautiful the ceremony was. Elizabeth completely got us as a couple, the ceremony was spot on and we couldn't have asked for anything more!'
When you're not busy being a Celebrant what do you love doing?
I love to be outdoors and getting my hands dirty. Which is handy because I have a horse. I love meeting new people and getting together with friends for great discussions of ideas and life. I love running and I've done a few half marathons and even attempted a full one. And I love an opportunity for a new experience or learning and that is how I justify my audiobook addiction…
Hasn't Elizabeth got the best name (Elizabeth Cass Kanti) and the best sense of humour ever!? If you can picture Elizabeth creating and leading your amazing wedding ceremony in Greece (how can you not?), then get in touch with her now and snap her up!
Main post image by Photo by Dimitris Giouvris Photography