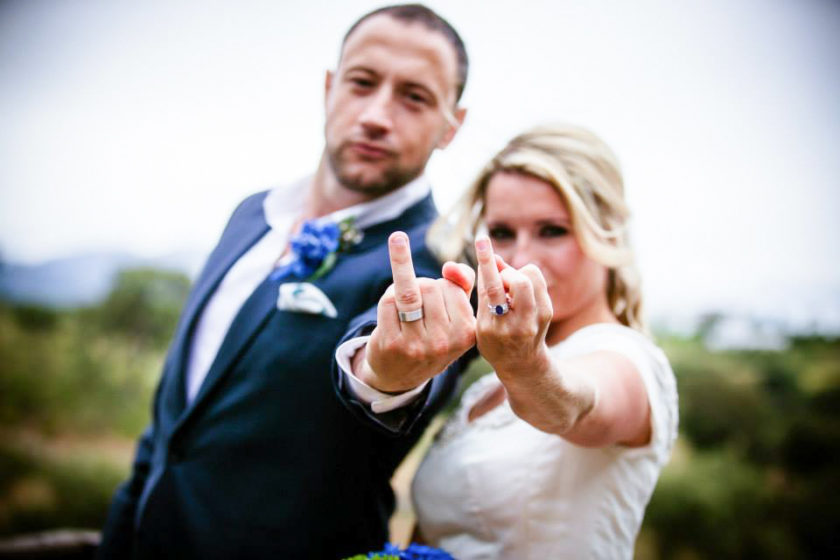 I can't remember if I ever told Nicki and Adam, but shortly after saying goodbye to them after we met, I smashed my recently bought car into a bollard! I can't blame it on alcohol because I was being good during our meeting and never had any. So, I will blame it instead on the giddy high that I felt after leaving them, the high that all their ceremony plans gave me, which caused me to leave the car park with my mind on awesome ceremonies and not on the road ahead.
Well anyway, as it turned out Nicki and Adam's ceremony was worth having a prang for! With a stunning venue like the Lodge where the wedding took place and the ideas that they had for their ceremony, I was daydreaming about their big day more than I should have been.
As it happened, the reality was even better than the daydream. Check out these awesome photos by Rebecca Louise for proof of their amazing ceremony.
Pre ceremony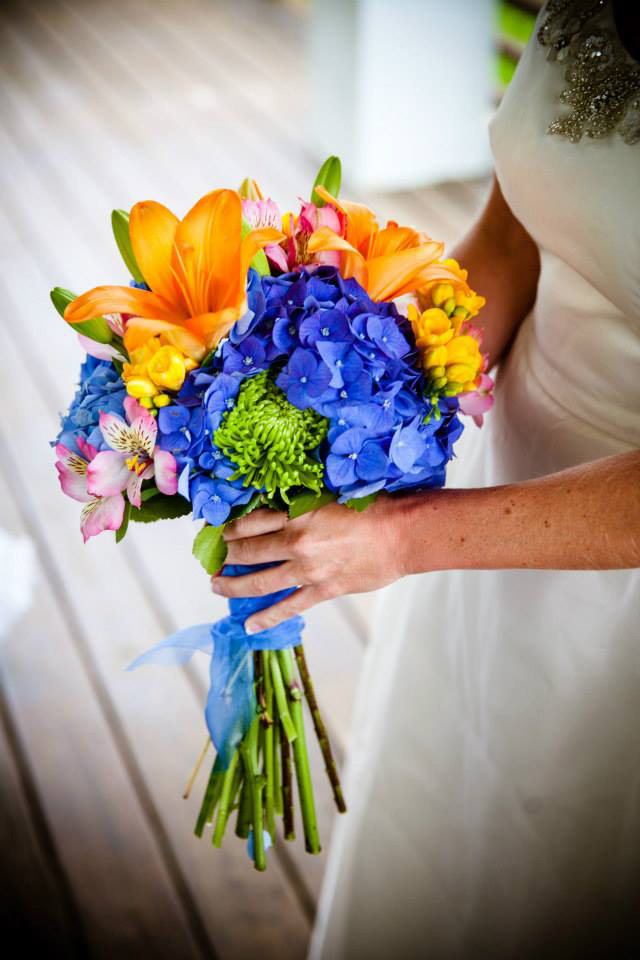 Here's my little list of things I loved.
♥ Nicki's stunning unique wedding dress, with pockets may I add! (I love dresses with pockets) ♥ The organised chaos in the bridal suite. Nicki's got a lot of sisters and between them they've got a lot of babies! ♥ The look on Nicki's dad's face when he saw her for the first time ♥ The bridal party shoes! ♥ The pops of colour ♥
The ceremony
There was so much to love about this ceremony, not least that most of the fab ideas came straight from Nicki and Adam. They knew what they wanted from the outset and just needed a little help from me to shape their ceremony to just how they wished.
We wanted a ceremony with real meaning, that showed our personalities as individuals and as a couple. We were able to put together a ceremony that involved our friends and family, and we made sure every aspect of the ceremony was tailored to us.  Nicki & Adam
It was also a really unique ceremony for me too, as this was my first time that I was sharing celebrant duties with a good friend of Adam and Nicki's. I absolutely loved this and it worked amazingly. I conducted the main parts of the ceremony and then invited JP to join me to take over and lead Nicki and Adam through a friends and family vow and also their personal vows. It was bloody awesome and so special for them to have a really close mate conduct that part of the ceremony for them. You must check out this post on how to have a friend conduct a ceremony for you if this rocks your boat.
Nicki walked in with her lovely dad to Eva Cassidy's Songbird which was sung live by the amazing Sarah Howard. There's nothing like live singing to give you goosebumps when the ceremony begins! It was really poignant and such a lovely way to make everyone pay attention and be still, after the fun, frolics and joke-telling that Adam, JP and the best men were getting up to pre-ceremony!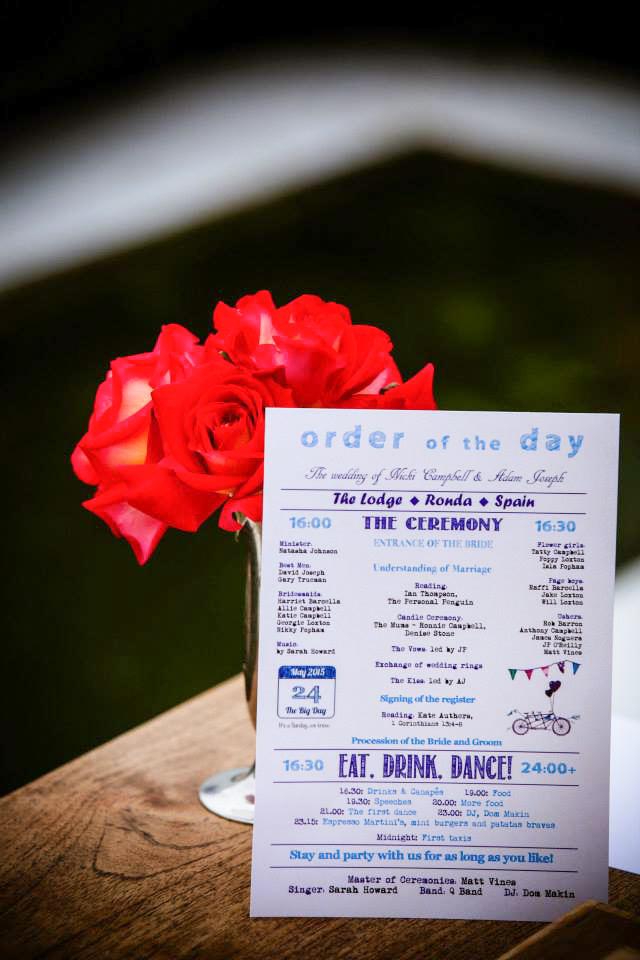 We started the ceremony with a lovely welcome to everyone. It was especially nice to welcome guests who had travelled from not just the UK but also as far away as Dubai, Canada, the USA and the Caymen Islands. What a lovely gesture for Adam and Nicki. I know it really meant a lot to them to have their nearest and dearest around them and for people to have made such an effort too, is really quite special.
In the planning of the ceremony, I asked both Nicki and Adam to tell me their thoughts on love and marriage, because a) I am super nosey and b) it is really nice to hear from a couple in their own words what their relationship and their commitment means to them. I love what Adam and Nicki wrote and I also loved that they wrote their thoughts separately, so when I read their comments out on the day on their behalf, it was a surprise to know what the other had written.
Marriage to me is teamwork, sharing the same values and dreams and working together to achieve those dreams (whether it be moving abroad, climbing Mount Kilimanjaro or losing a bit of pre-wedding weight!) It's being kind to one another and making your partner's happiness – and when children come – your family's happiness, your priority. It's not always fun, at times it's hard work but it's never giving up on each other and anchoring down together to weather the storms. Marriage is never forgetting that your best friend is right by your side. – Nicki

Marriage to me is a partnership, within it; each person is stronger, more inspired and happier. Having faith that they will work as a team and continue to support one another through tough times, knowing that they will always enjoy the good times, and never take them for granted. Marriage stands as the support pillars for one another and in marriage there is a trust and a confidence that the other person will always be there for you.  – Adam
Beautiful words, right? ****wipes eyes****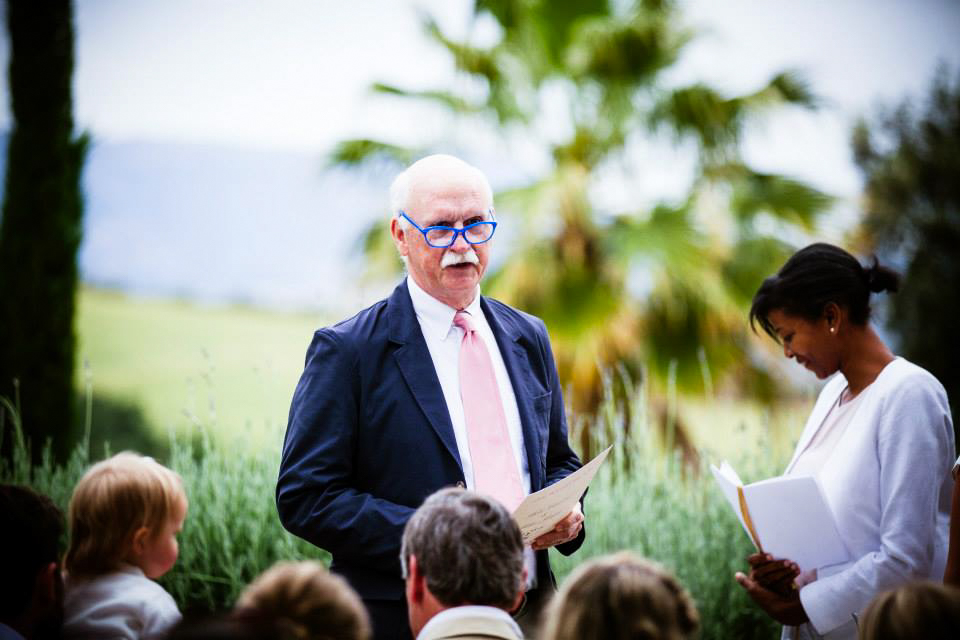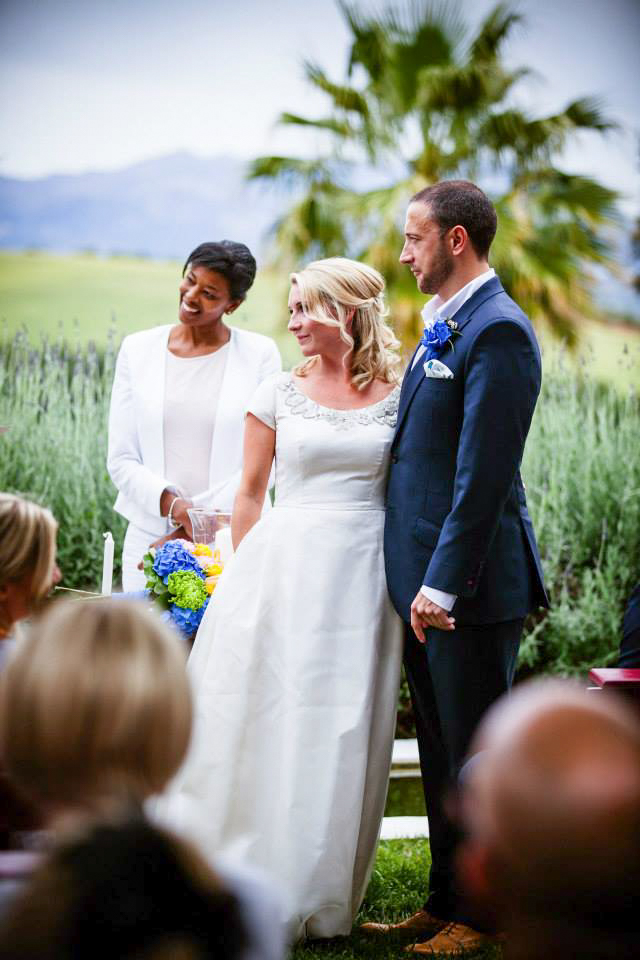 They then had a reading, the Personal Penguin, which was read by a good family friend and after that Nicki and Adam took part in a candle ceremony under my guidance, which involved both of their mums too. Love this! So nice to see mums being involved on the children's wedding day.
I then handed over to JP and absolutely loved stepping back and seeing the ceremony in action under someone else's lead. He was so good. A bit too good. I was getting worried for my job!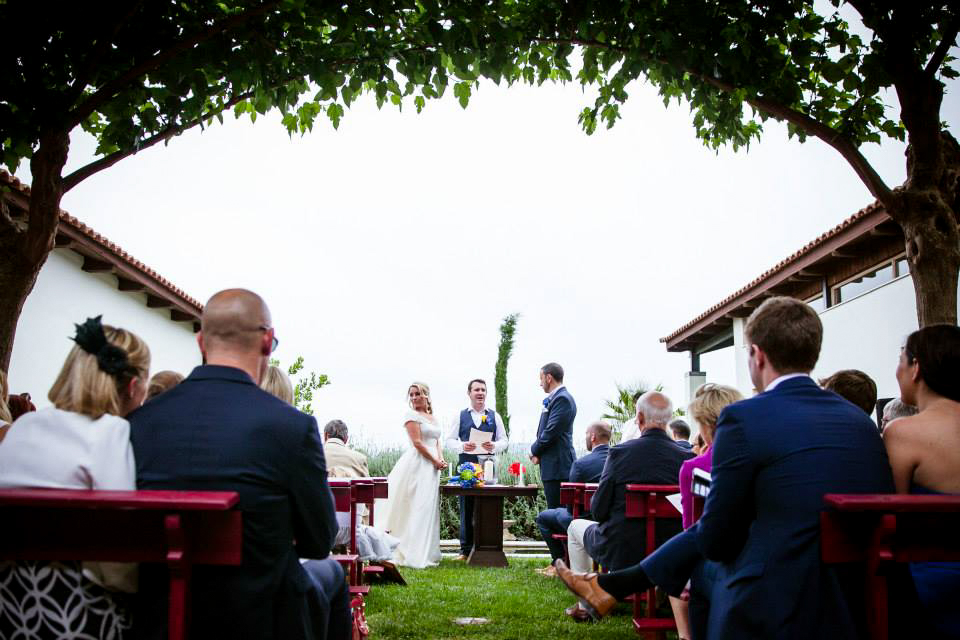 So as well as JP leading Nicki and Adam into their vows and asking all their friends and family to answer to a vow en masse to give their blessing to Nicki and Adam, he also asked their two best men to respond to a vow to show their love and support and loyalty to Nicki and Adam. How cool is that? A best man vow. Beautiful. And such an honour for the best man to be a part of. This is what JP asked of everyone;
As friends and family who have been witness to the love and happiness that Adam and Nicki have found over their years together, do you support them and the pledges that they make to each other?
And then to Nicki and Adam's best men;
As best men to Nicki and Adam and also true friends and loyal companions, do you also promise to support them through their marriage, as both the individuals and couple that they are?
Love it.
He then went on to lead Nicki and Adam through their vow exchange, which started with a traditional question vow that they wanted to be asked and ended with their personal vows to each other.
Do you Nicola take Adam to be your wedded husband, to live together in marriage? Do you promise to love him, comfort him, honour him and keep him for better or worse, for richer or poorer in sickness and health. And forsaking all others, be faithful only to him, so long as you both shall live?
They had their full names (first, middle and surnames) used for the vows to add some formality and tradition to the question vow. The personal vows that followed were awesome. I think I'm probably going to have to write a whole new separate post on those vows, as they were a great example of how to work well together when writing individual vows. So you will just have to trust me when I tell you they were awesome. And funny, and honest, and inspiring, romantic and tear-inducing. Yep, all that in one!
After the exchange of rings and signing of the register, the ceremony ended full of emotion and love and with this kick-ass pair of champions celebrating all the way down the aisle.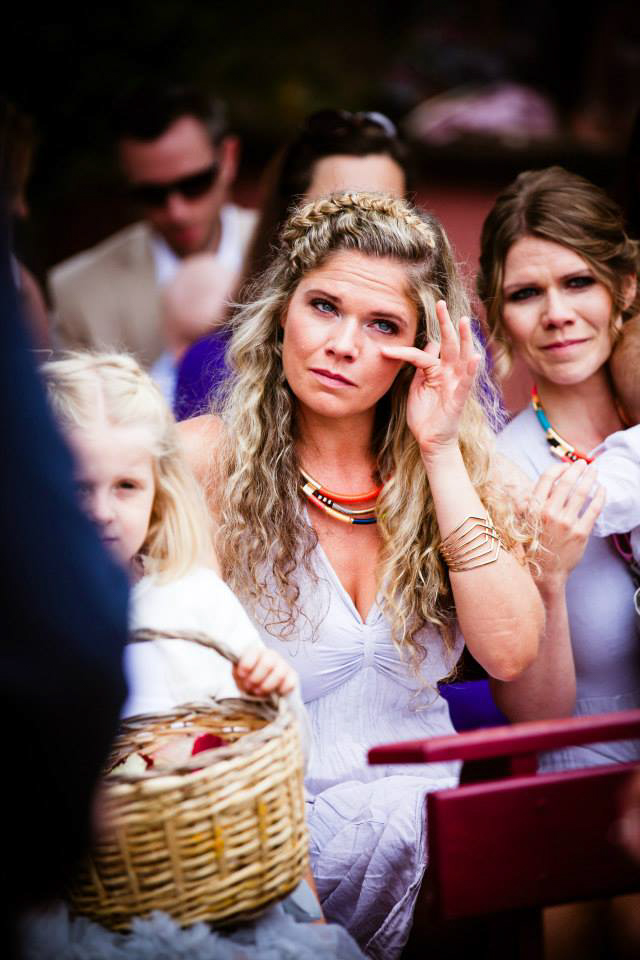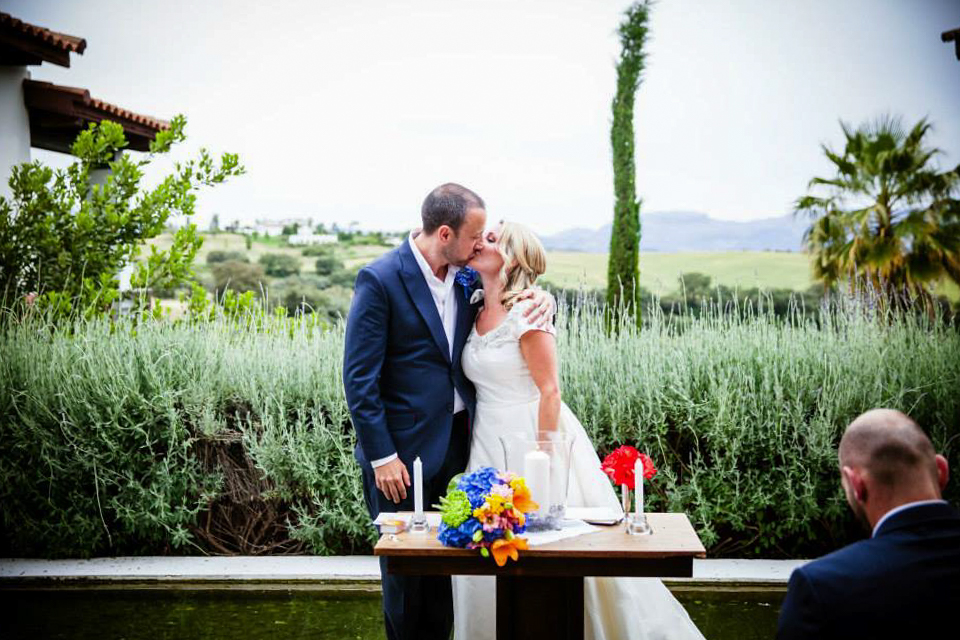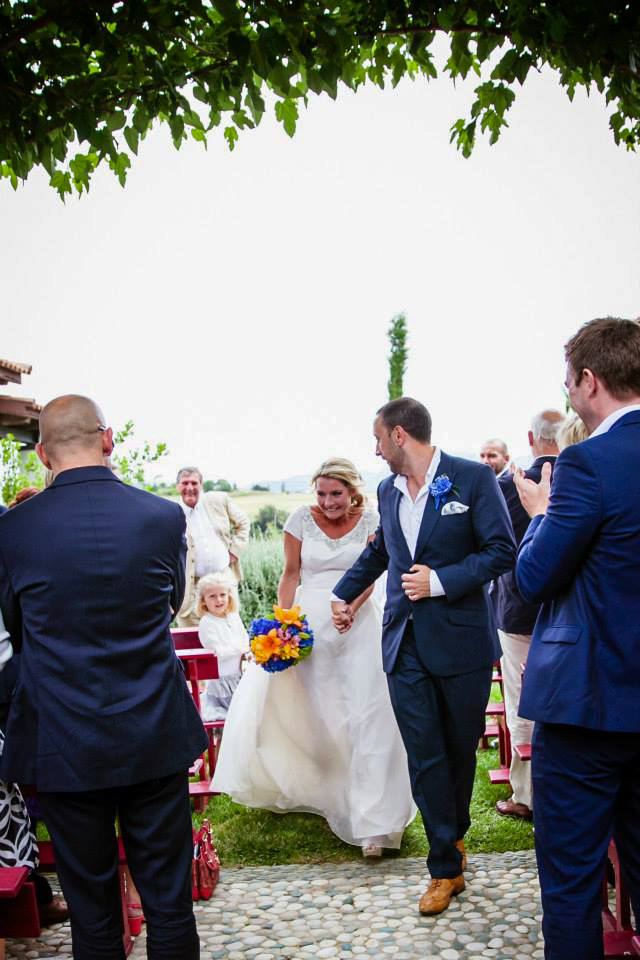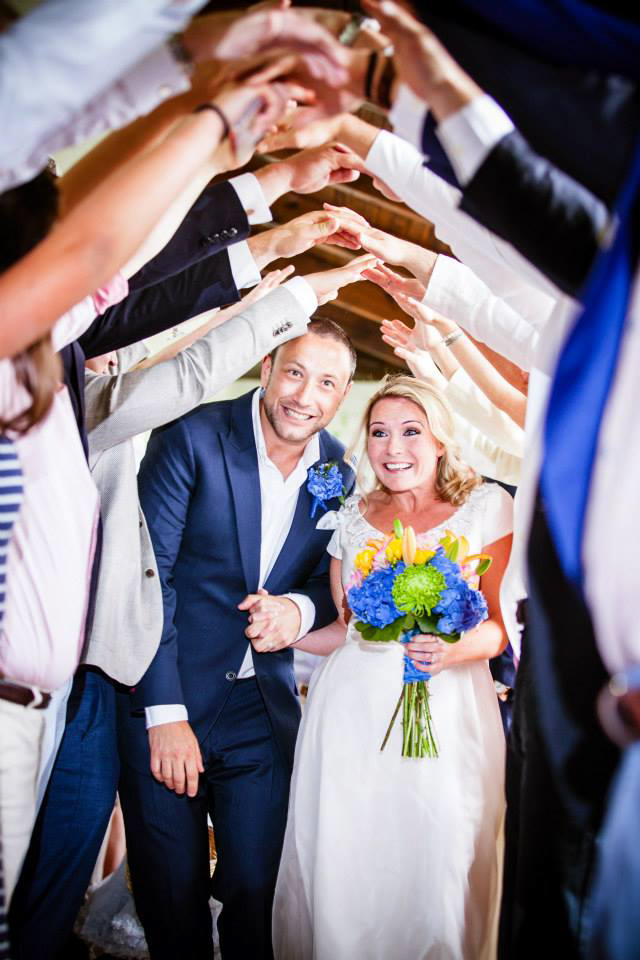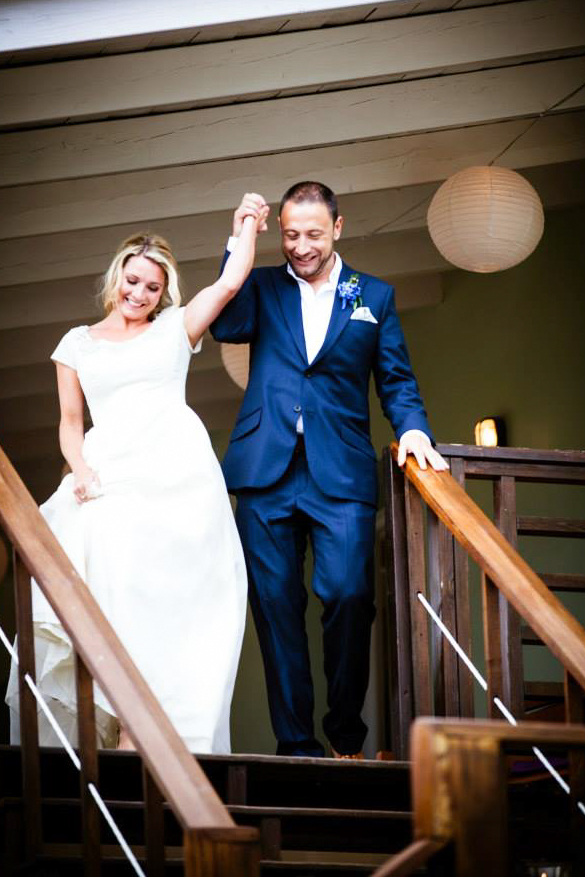 It is such a beautiful thing to see couples' plans and wishes come alive just the way they wanted them to. Nicki and Adam were such a joy and pleasure to work with and so lovely that I really didn't give my car crash a second thought, ha ha!
I'll leave the final words to Nicki and Adam too,
Our ceremony was so personal to us and so different to any other ceremony we've been to. We had the right balance of 'sense of occasion' and fun/humour that made everyone relax, laugh and cry in equal measure! Perfect!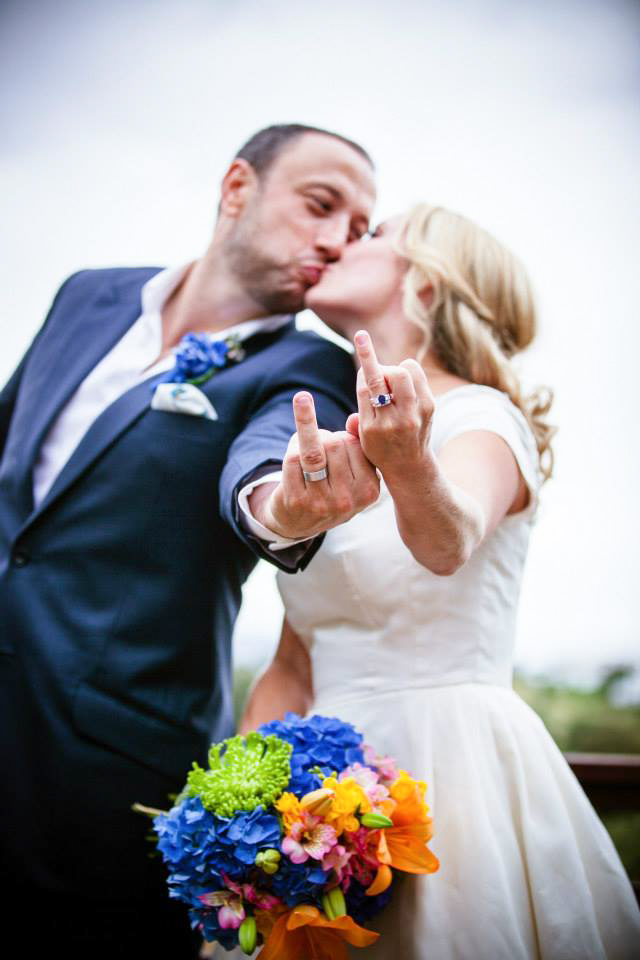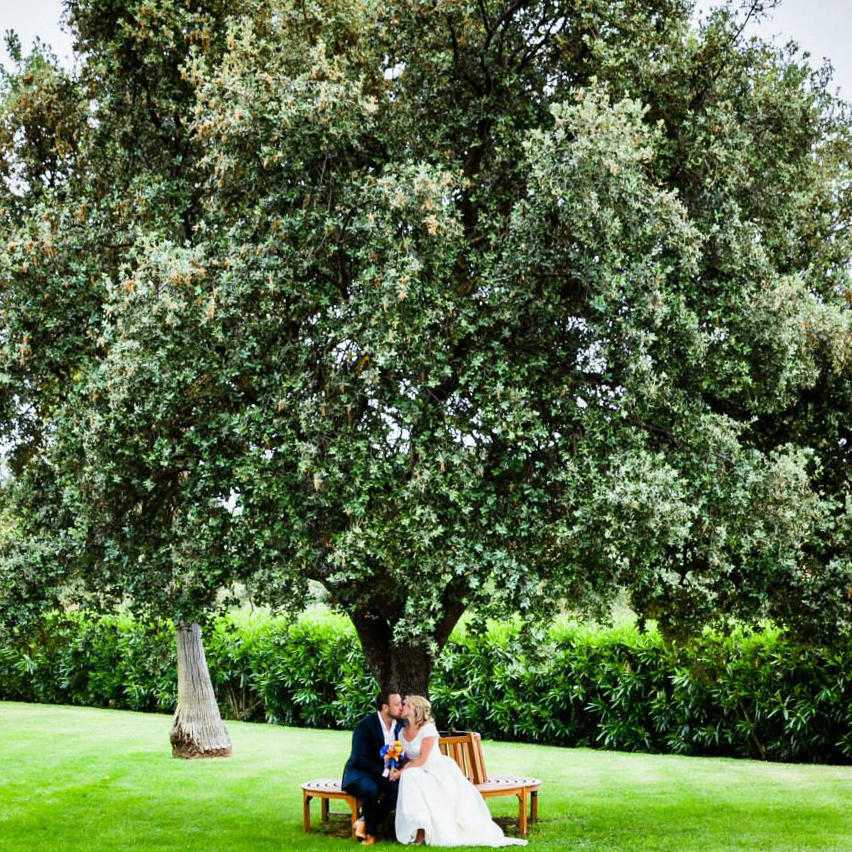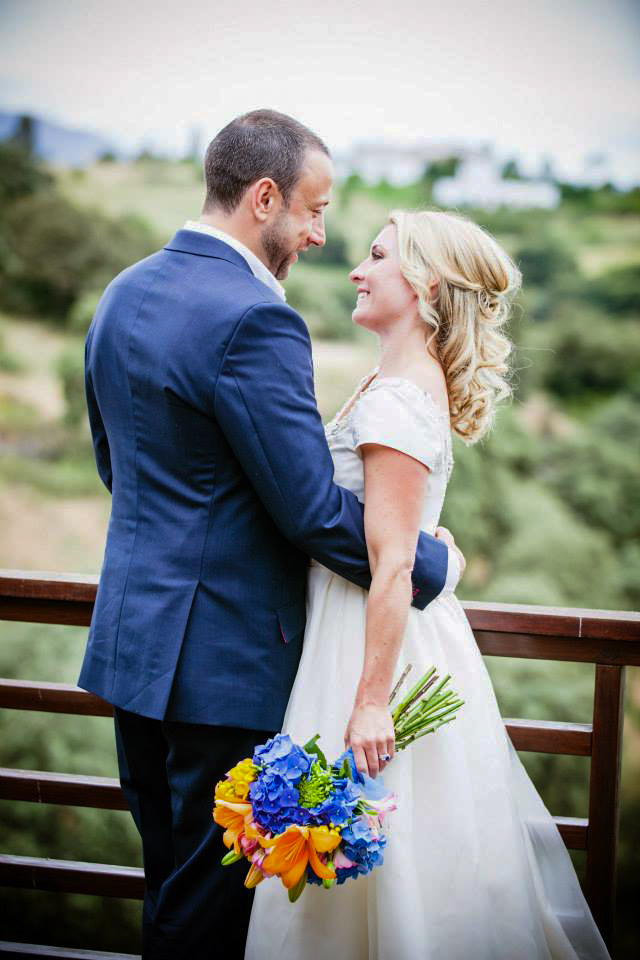 Mad love to;
And Nicki & Adam, a most fantastic couple to get to work with. Love these two!