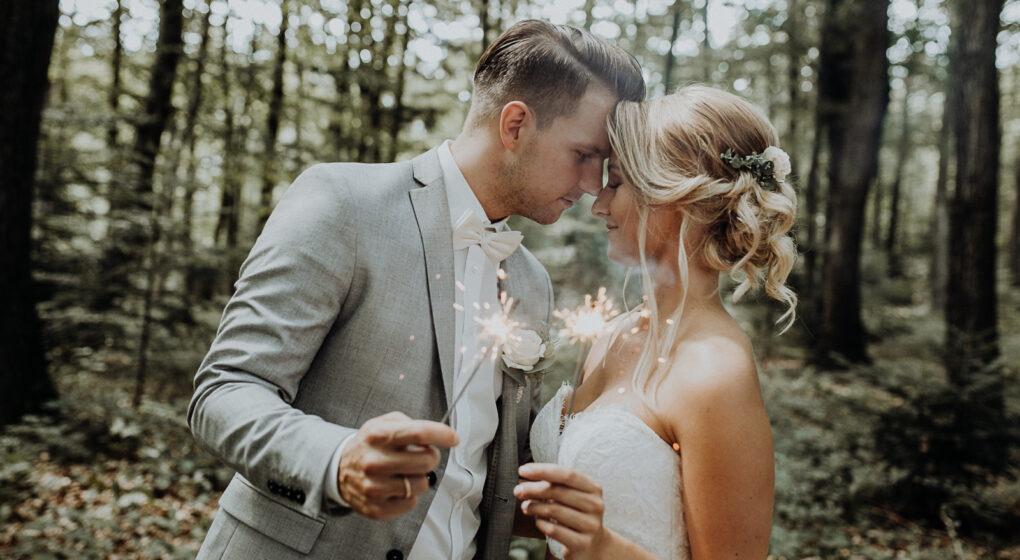 Claudia and Florian met on their first day at business school in Vienna. Claudia had actually spotted Florian on the tram before they arrived at school and she had secretly hoped that they would be crossing paths and going to the same school. And fate did of course step in and made sure that not only were they going to the same business school but also in the same class!
Fast forward to their ten year anniversary, where Florian took Claudia to dinner at the the Melia restaurant in the DC Tower, Vienna. He chose this place because of the great view above the city. Unfortunately on that evening there was a lot of fog, so they couldn't see anything. But Florian surprised Claudia with a lovely luxurious suite, so by the time dinner had finished the fog had cleared up and he could make his proposal with the views of the city below them. So romantic.
And when it came to their wedding day, they knew that they wanted a beautiful outdoor wedding, which embraced all of their family and friends.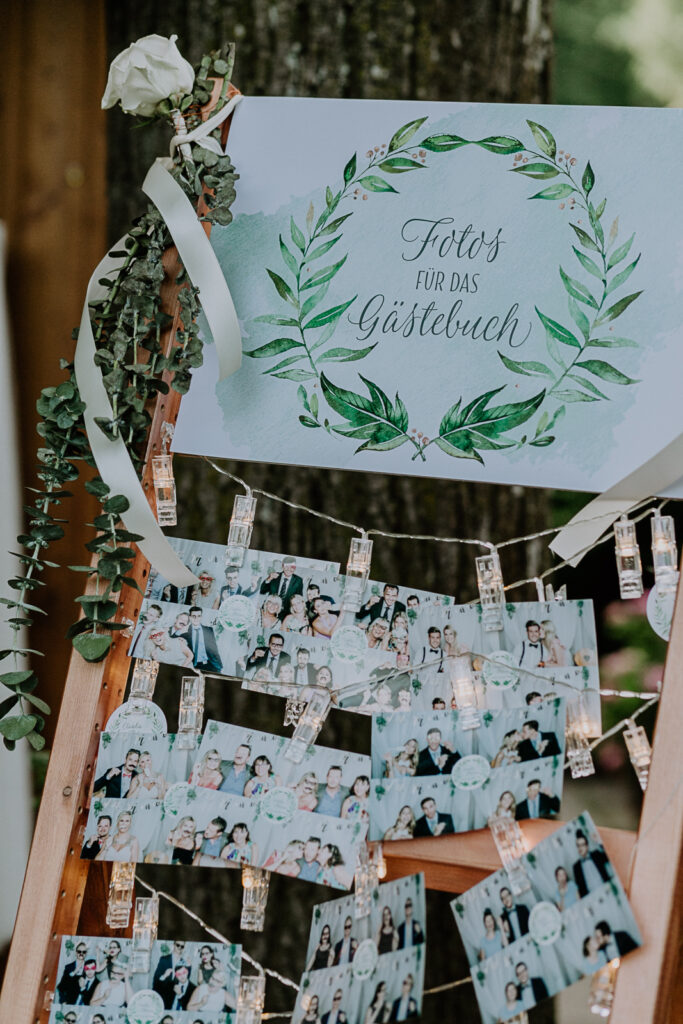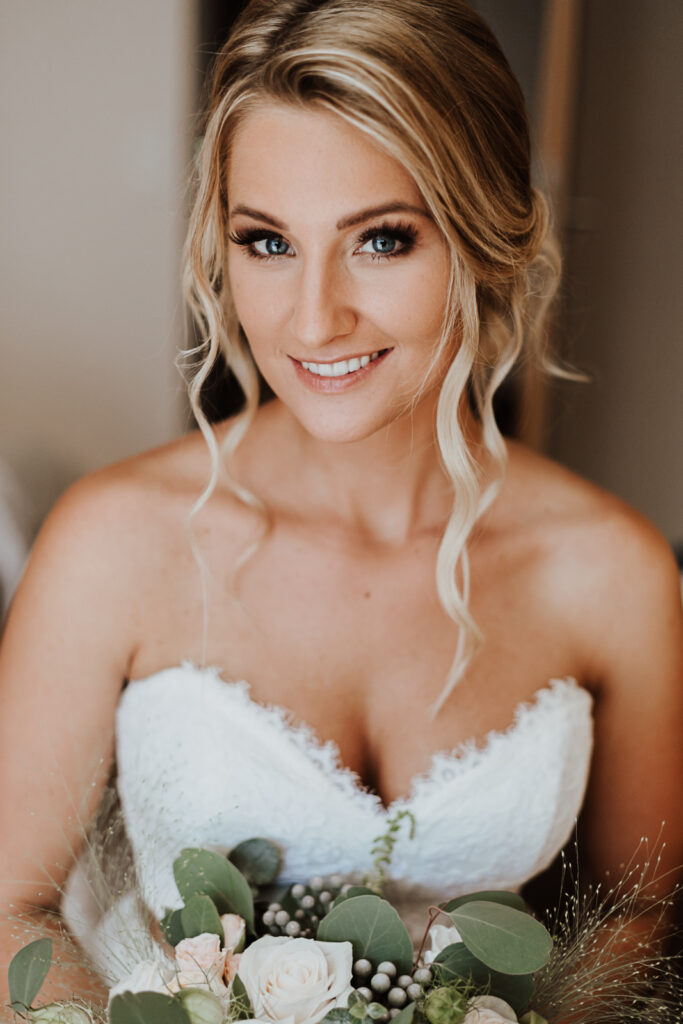 Before the ceremony the couple had a really romantic first look, which allowed them to meet up privately before seeing anyone else! Read here for more about first looks and how they can help you to calm your nerves and give you some much needed time together before the proceedings start.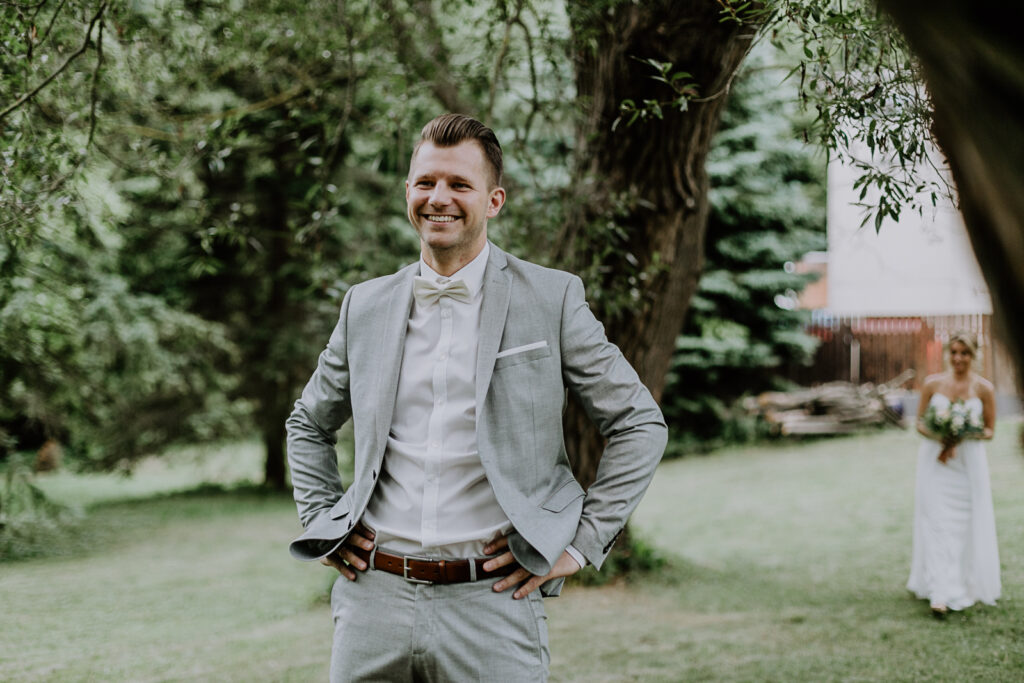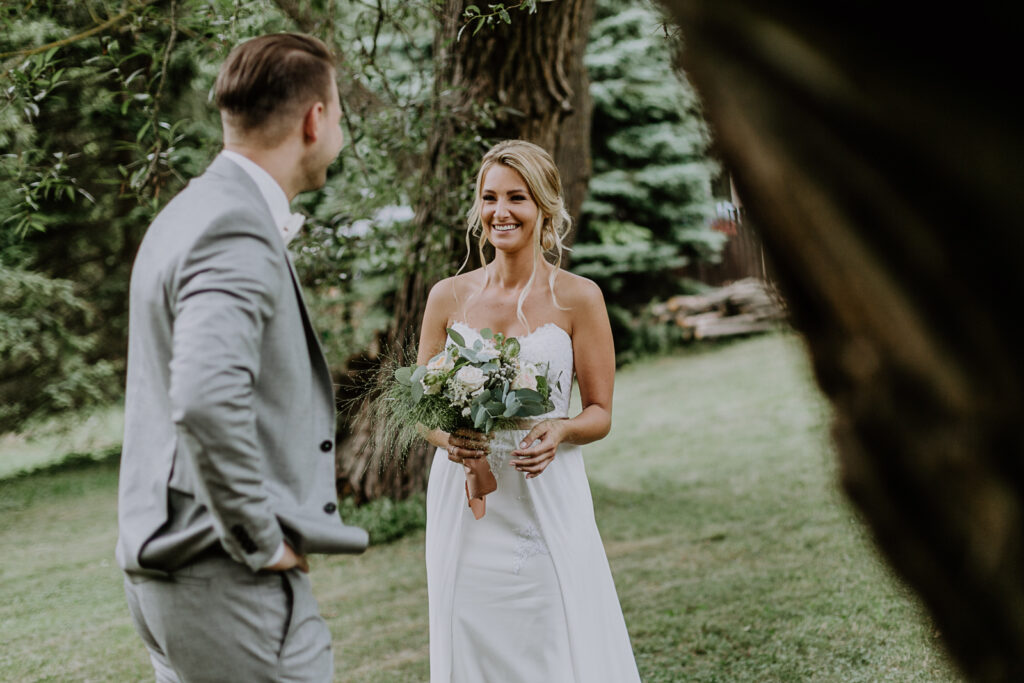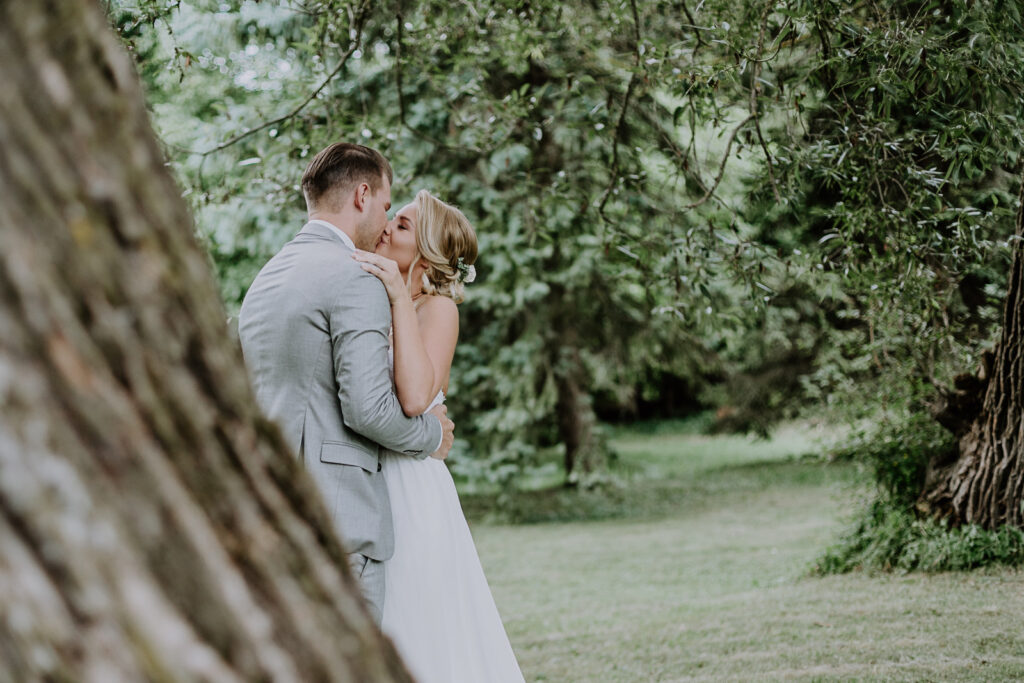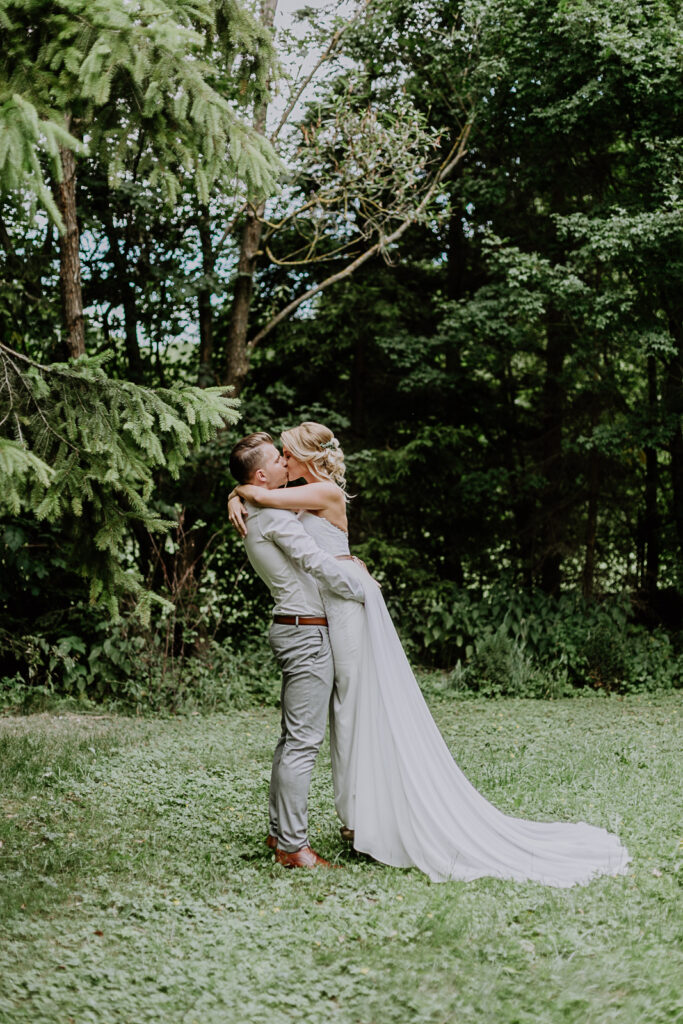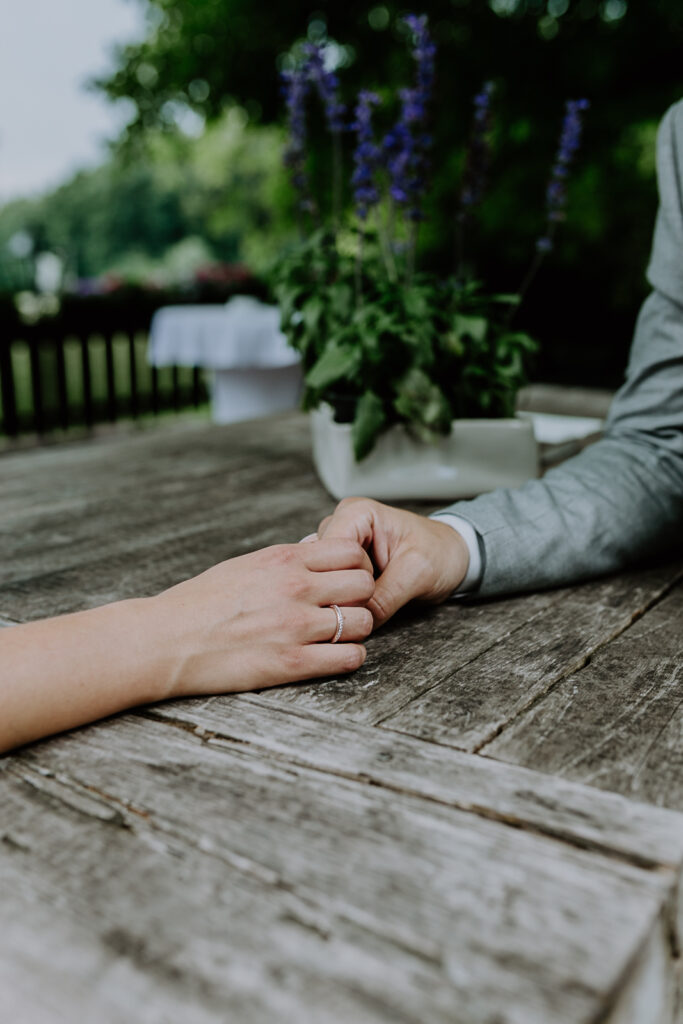 Claudia said about their wedding location, "We are often in Sulz im Wienerwald because Flo's father has a house there. This is why we already knew the Stockerwirt (their wedding venue). We also visited some other locations in Vienna, but we wanted to have a great party, that could last till morning an we wanted a place were we can party without neigbours that possible would complain about the loud party. Also the "wintergarden" and the other gardens are very nice and the catering is delicious, and so it soon was clear for us, that we would celebrate our whole wedding there.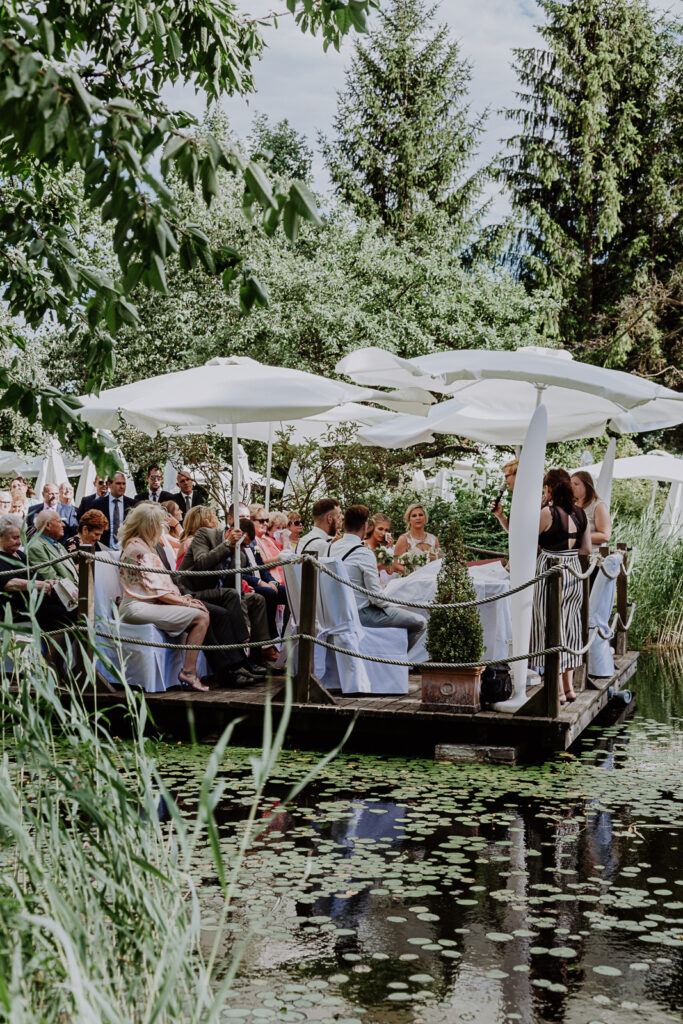 The wedding ceremony took place on a footbridge directly over a small pond, with a registrar leading the ceremony.
We chose the songs that were played when I walked in, when we handed over the rings, while signing the wedding certificate and when we left the ceremony area.
We met the registrar at an appointment before the wedding. She knew us and our history. During the ceremony, she particularly mentioned our strong connection and our long history together. She talked about us as friends, as partners and as family, which was very nice and personal. We didn't write our own vows, because we've known each other for so long, we both know very well how we feel about each other – that's very personal, so we said these things directly to each other (privately), not in front of a big crowd, as we we're a bit shy about that.
During the ceremony there was a really funny part when the wedding certificate was blown away by the wind and landed in the water. Luckily our registrant had a second form with her.
The paper that landed in the water was fished out by some of our wedding guests and we framed it to keep it as a memory of an imperfect but for us the most perfect day we could have had!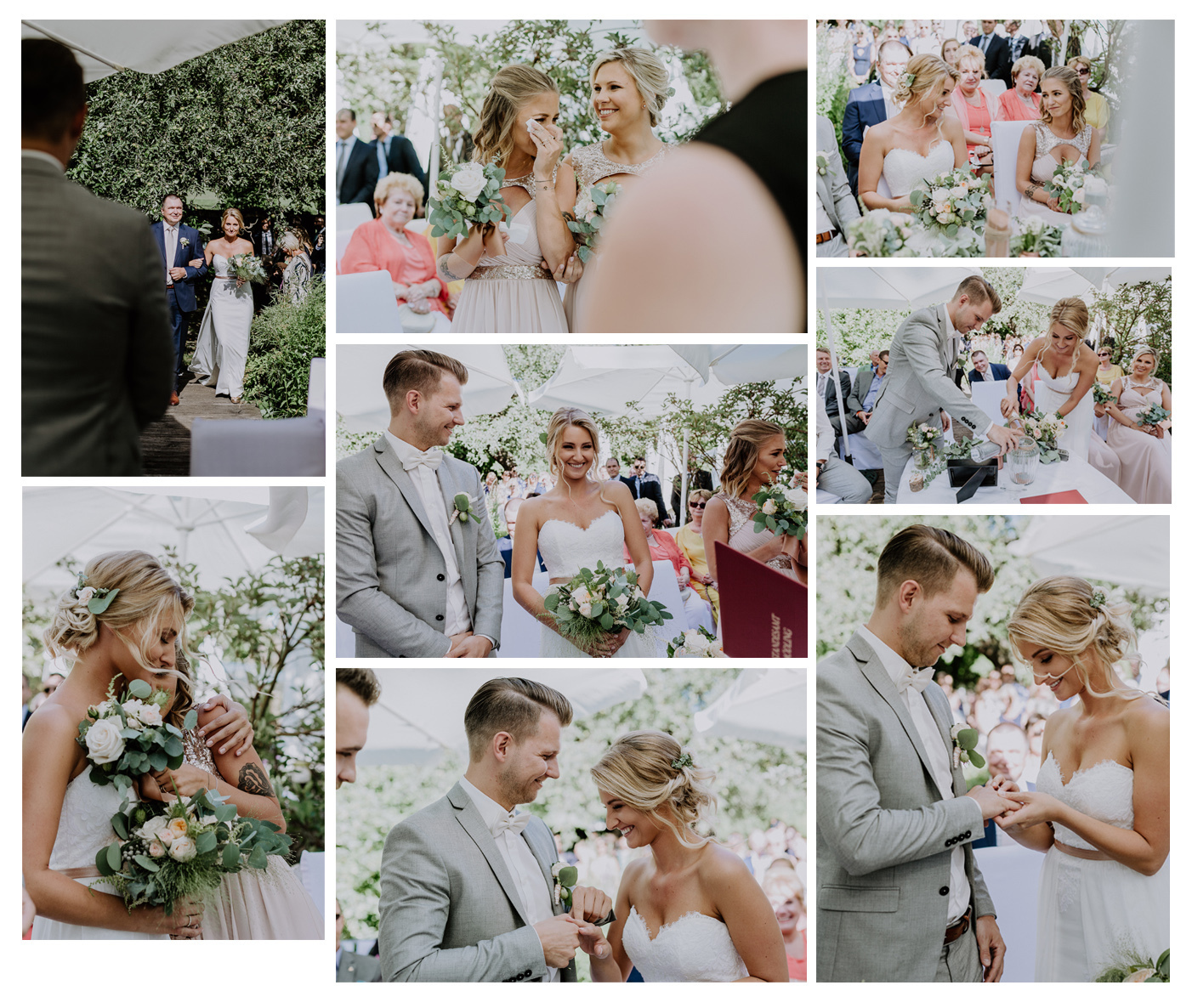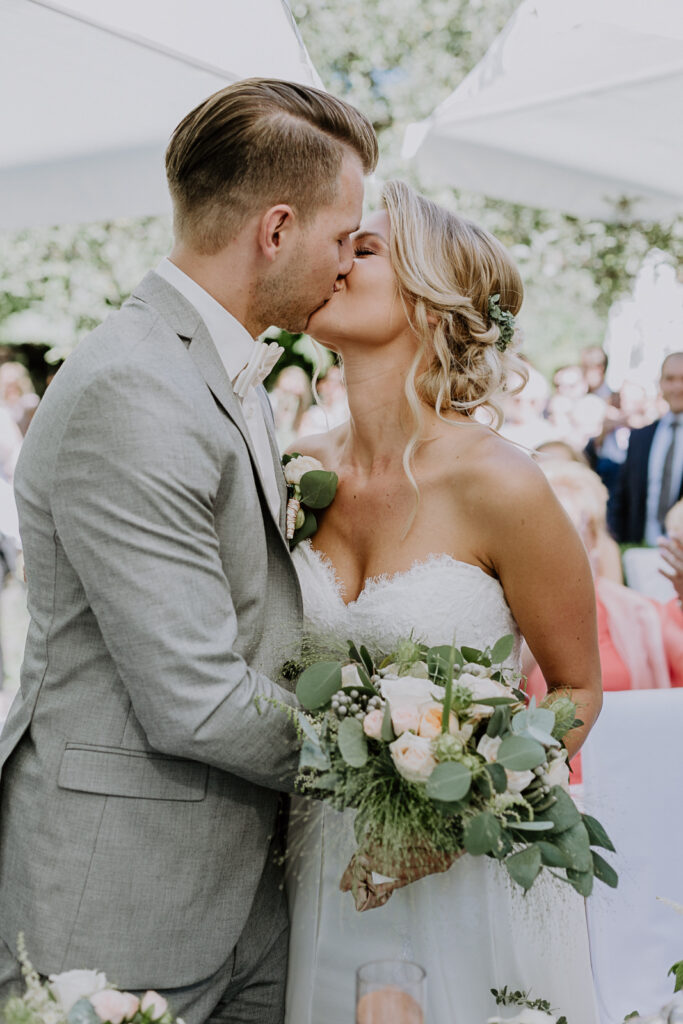 Claudia and Florian's awesome advice for other couples getting married.
Just listen to your heart (both of yours) and feel what you really want on your wedding day. Don't let anyone decide on you behalf what to do, how to plan, whom to invite or what to wear or anything else what you're not 100% standing for. It is your day and only you and your partner have to decide what this day should be like, nobody else.

And when it comes to your wedding ceremony, make sure that the registrar (or pastor – if you're getting married in a church) knows you & your partner, if only because you've met once or twice before your wedding. It makes the ceremony much more personal when he/she talks about you as a couple and not generally just about people getting married!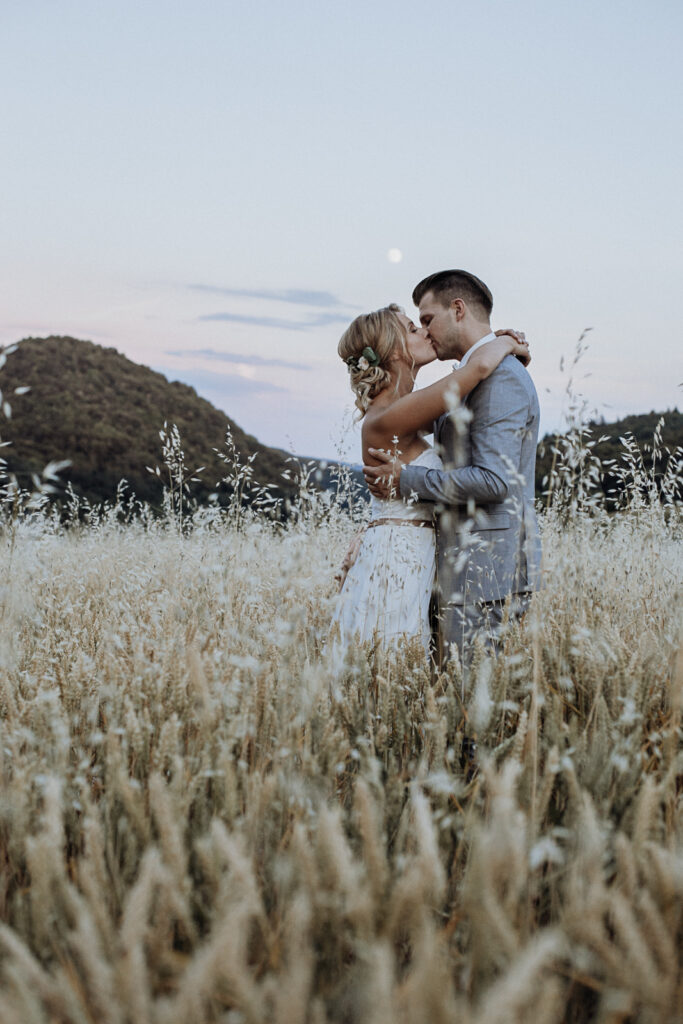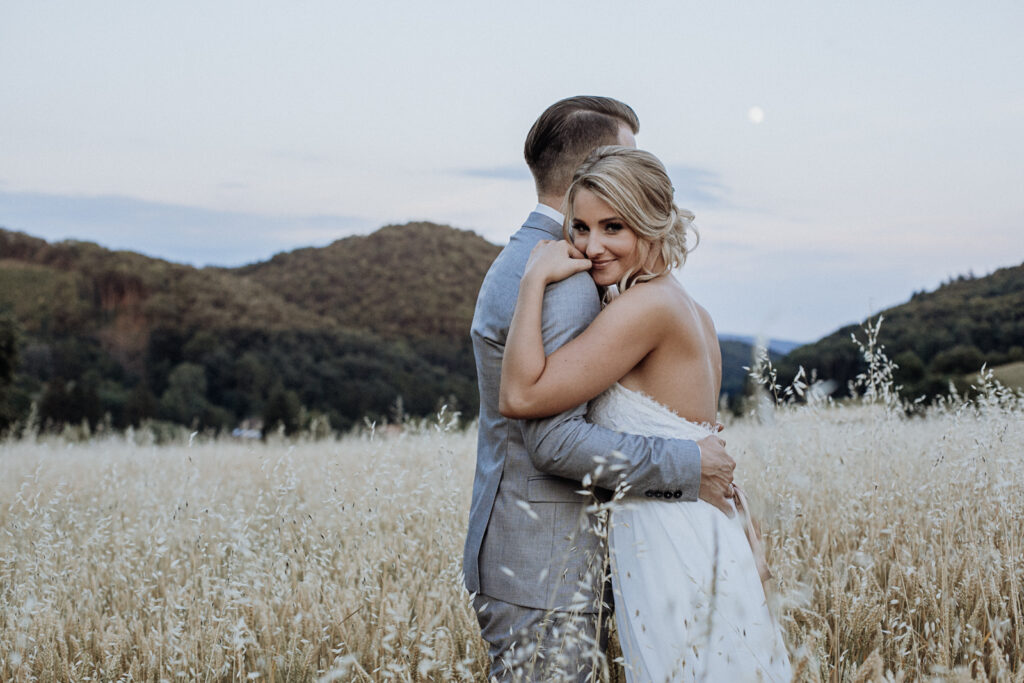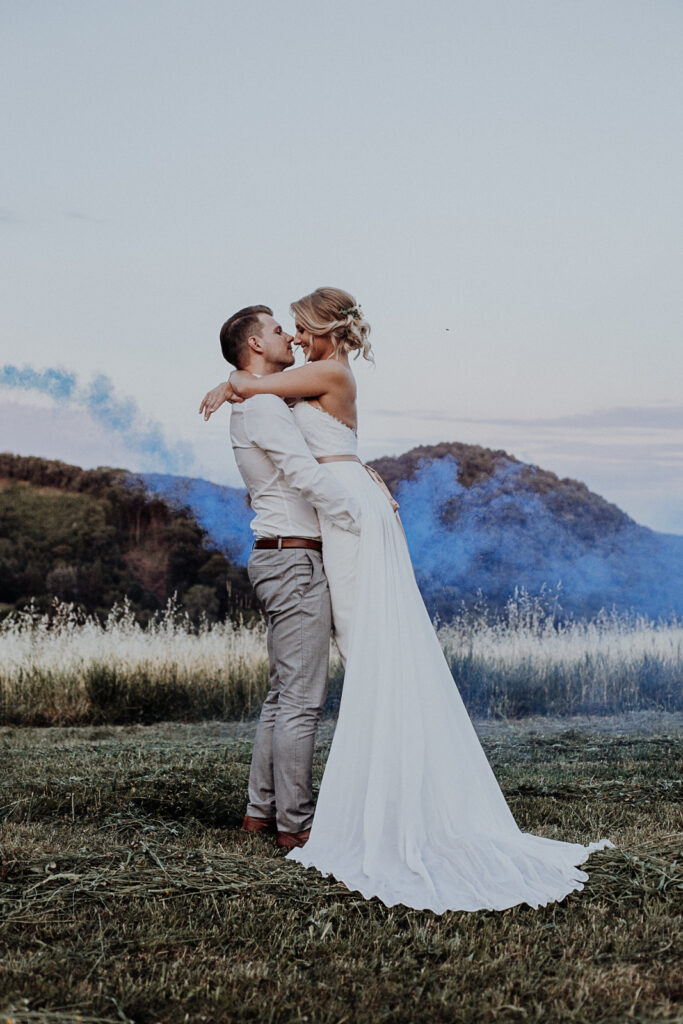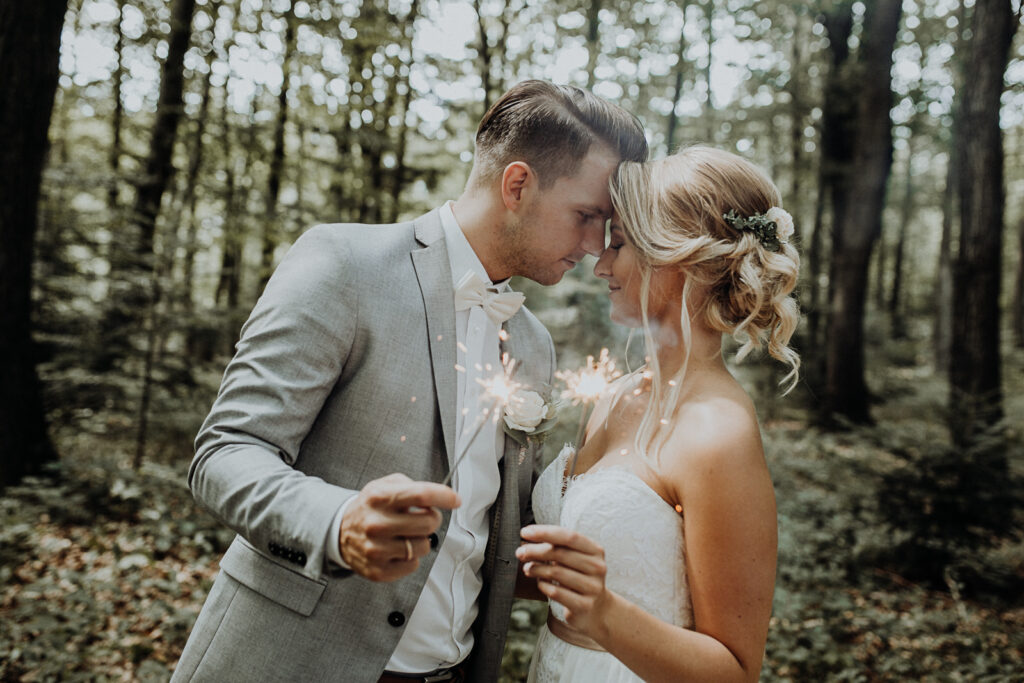 Wedding Photographer: http://www.annaobermeier.at/
Wedding Venue: https://stockerwirt.com/
Wedding Celebrant: Local registrar
Wedding dress: Wedding Center https://www.weddingcenter.at/
Floristik: Blumen Christine http://www.blumenchristine.at/
Makeup & Hairstyle: Ultimative Group https://www.ultimativgroup.at/