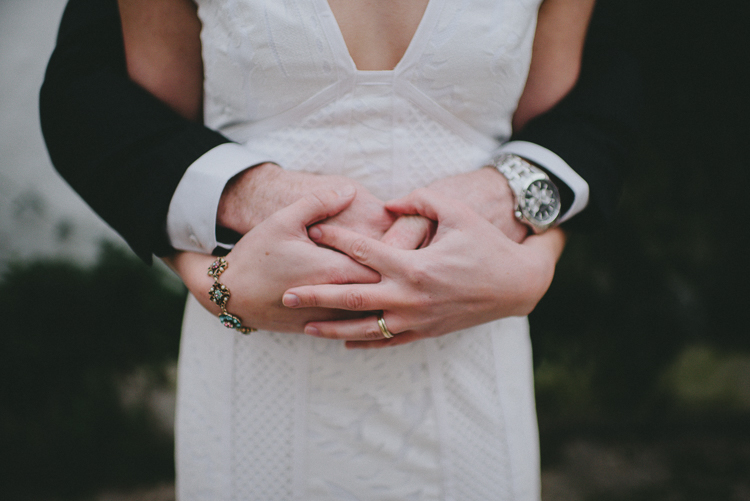 Huge congratulations if you're now rocking a rock on that lovely left hand of yours. You must be grinning from ear to ear and maybe even still doing a happy dance, everywhere and anywhere you can.
So now that you are engaged, what the hell do you do next? Argh! The first thing is to stop running around screaming like a lunatic, if you haven't already! Nothing can be planned whilst you are still high on your exciting engagement trip.
Before you even set sail on your wedding planning journey just take some time enjoying being engaged. Use this time to think about your partnership, to think about what it means to you both and how marriage will deepen the already committed relationship that you have.
Don't feel rushed and pressured into setting a date by all those people who suddenly will be asking you if you've set a date. TAKE. YOUR. TIME. Enjoy the start of the new year and then perhaps once you've actually gotten used to the idea yourself, you can then get yourself on to the first step of the wedding planning ladder.
So here's a little guide for you, to get you thinking about most of the things that you need to think about. It's a basic guide to give you some er, guidance but it is by no means definitive and there's likely to be more things to consider than what I've mentioned. It all depends of course, on what you've got lined up for your big day. A small affair with your nearest and dearest is not going to have as many requirements as a humongous Broadway-worthy event.
You will probably also find that when it comes to weddings, there is very little planning that you can do in isolation (Ouch). Very often one thing has to be considered alongside something else before you can even make a decision about that thing, and so this is what can sometimes make planning a giant pain in the ass, because you'll often end up juggling a lot of things all at the same time…Holy moly.
But, that said, planning can ALWAYS be less stressful and more fun, if you are organised, calm and have time. So let's get stuck in and hopefully, because you are reading this, you are organised (for now), you are calm (for now) and you have time (for now)!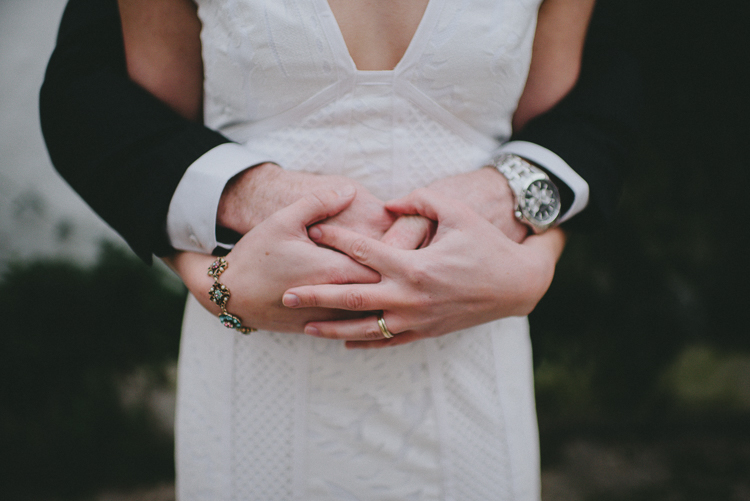 What kind of wedding and wedding ceremony do you want?
Personally, I think before you even do anything wedding related, you need to have a conversation with yourself and your love bunny about what it is you both want. You really don't want a situation where the wedding that you've kind of been planning in your mind (or Pinterest) for a while, isn't the one that your love bunny wants or was thinking of either. You've got to get this stuff sorted from the outset. Not just about your wedding theme etc, but the vital, nitty gritty stuff such as your budget, the amount of people you want to invite and where it's all going to take place. Any possible conflicts/issues need to get ironed out here, not when you're turning up to look at a venue and one of your faces ends up hitting the floor, and not for the right reasons!
If you're from different cultural or religious backgrounds, you will need to think about these too and how much of a play they will have on your day. Things like this can shape your ceremony choice and other aspects that you might think of including throughout the day. Anything from catering to music choices.
As your ceremony, is the crux of your whole day, the thing that everything else is hinged around, this is one aspect that you need to put in to place first, so that everything else will follow around it.
More than anything else on your wedding day, your ceremony (the heart of your day) is where the two of you have to be 100% on the same page. It doesn't matter so much if one of you is more obsessed than the other about having a certain band play at your wedding or obsessed with getting a flowers in a certain shade of colour, but what does truly matter is that both of your hearts and minds are fully focused and in sync with how and what you do for your ceremony. This guide on planning your ceremony should be a good help to get you started.
So to summarise, here are some things you need to BIMBB (bear in mind before booking) and before even emailing or calling anyone wedding related!
What size wedding do you want? How many people, more or less?
How much money do you want to spend? Get a pre-budget by setting a figure that you don't want to spend beyond, before setting your actual budget which will come once you start looking at things and working out how much they actually cost! Also, work out how to divide up your budget and what things you want to spend the most money on or save on. What's most important to you?
Where do you want the wedding to take place? Home or abroad. Local and personal to you, or a specific venue that offers what you're after? In one venue or various venues?
What type of ceremony do you want? Religious, non-religious, registry office followed by personal ceremony, friend or family led ceremony etc. You can read this post about the different types of ceremony choices available.
Time scale. When ideally do you want the wedding day to take place? And something to bear in mind, there is no such thing as planning your wedding too far ahead of time. It is normal for popular wedding venues and suppliers to be booked for a date one to two years in advance! Yep! Seriously!
Wedding party – Do you really want one? Who will they be?
What is theme of your wedding? Traditional, modern, boho, vintage, industrial?
Decide on how you're going to go about planning your wedding. Will you allocate different jobs to each other, or work on everything together? Will you get a wedding planner?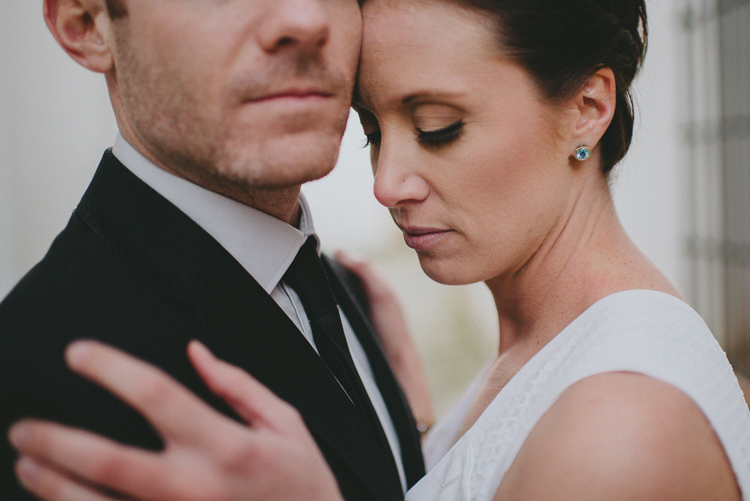 Set your date
So remember when I mentioned earlier that there are many wedding things that can't be considered in isolation? Well, this is one of them. When it comes to setting a date, there are so many factors at play, such as venue, weather, wedding suppliers that sometimes it isn't as easy as saying that you want to get married on a specific date.
Some people want to get married on the day they got engaged, or the day they became a couple, for example, which of course is super romantic and lovely, but sometimes may not be practical. if you're getting married abroad, the day that you got together might perhaps coincide with the monsoon season or the heatwave season of the country you want to get married in! Oops! So yes, there is a lot to think about before setting THE date. Maybe try to have a series of dates to hand or a window of dates/months that you prefer, in case your first choice isn't possible.
If you're planning on having an outdoor wedding/outdoor ceremony, then you might want to check out this post on tops tips for an outdoor event, as this has its own set of things to think about too!
Book your venue
Once you have a date in mind, the next thing that you should do before you even announce your date, is to book your venue. Find it, visit it or look at every single photo of it that you can find, contact the management, read all the small print and then pay the deposit to book it. If the venue that you love and will cry over if it's not available, isn't available, then you may have to change your date! So do you see, setting a date and booking a venue are so closely linked it is impossible really to do one without the other.
This is also why you need to have a fairly good idea about your wedding numbers too, to make sure that your venue is big enough or suitable for your crowd! Oh lordy, do you see why it pays to be organised?
If you're lucky enough to be using a private space, such as your own garden or a friend or family member's house or grounds, then even better. You'll have more flexibility with choosing your dates, which always makes life much easier.
Save the date/ Invite your guests
Depending on how close you are to your wedding date, you may just want to go straight ahead and send out invites but some couples like to send out 'save the date' cards too, which can give an idea of how many people are likely to come, when invited. This helps with that all so necessary wedding planning and number crunching.
Whatever way you look at it, catering and entertaining for your guests is going to make up a huge part of your spending, so fix your numbers and choose your guests well, so that you not only enjoy their company on your special day but enjoy paying for it too! This post on choosing your wedding guests is super helpful.
Use wedding resources
There are so many amazing wedding resources around these days that newlyweds-to-be really can't put a foot wrong during the planning process. Historically, wedding magazines and books have been one of the most common and popular ways for couples to be inspired and to gather up all of the useful info that they need for planning their big day. But now, more than ever, the most accessible (and free) wedding advice and insipration comes from wedding blogs, like this one. There is a wedding blog for all needs, styles, themes, dreams and ideologies. And they all have the sole purpose of helping their readers be smarter and more inspired newly weds to be. You can check out my top ten wedding blogs right here.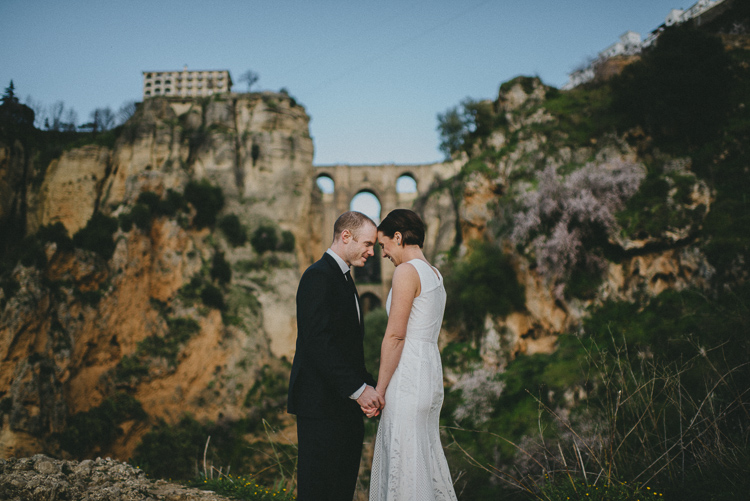 Sort out your dress
Here, when I talk about 'dress' I mean your wedding attire, which if the last year or two has taught me doesn't any longer mean an actual 'dress' for women and 'suit' for men. Woo hoo. I love this. I love that more and more people want to look lovely on their wedding day but most importantly want to dress in a way that represents them and who they are. Women wearing trouser suits and jumpsuits, men wearing shirts, and trousers or shorts. So whatever, your style is and whatever suits you, at some point you're going to need to plan it, find it (or make it) and buy it.
Sort out your wedding theme
Whether you think about it consciously or not, your wedding will start to revolve around some sort of theme. Whether it is a full on festival theme, with an outdoor ceremony, hay bales, tents and and chillout areas or a simple back garden affair with lots of hand made and DIY elements, all of these make up some sort of wedding theme. So it's a good idea to have a think about what kind of theme and 'look' you would like for your day, as this can help to shape your choice of venue, choice of dress, even your food and music choices.
Plan your wedding day elements
Once your ideas and your themes are in place, then you'll need to start looking closely at all of the other 'on the day' wedding elements. From your catering, to music, styling and decorations, wedding entertainment and any other elements that you want to have on the day. All of these things can fall into place more easily once you've got the general idea of what you want for your wedding.
Sort out wedding suppliers that you want to use
Once your date and venues are booked, your ideas are in place, and your theme/style is set, you will want to start thinking about those special people who will help bring your day alive. Yes, there are many things that you or friends/family can do for you, but there are also lots of things that you and friends/family can't or shouldn't do! But really only you can work out what is and what isn't right for you.
For instance, some people might like the idea of sorting out their own music playlists and renting equipment to play it from, with friends and family overseeing it, but others may feel that they want a professional DJ to do it all. You may want to do your own hair and make up, whereas others may think that a professional hair and make up artist is the only way!
So, depending on your budget and what your wedding needs, you will have to workout what stuff you want the professionals to do and what stuff you want to do yourself, if any! If you are going to be working with a number of wedding suppliers from photographers to caterers, you may want to check out my guide on how to be a great wedding client with good tips on booking essential wedding suppliers and how to work with them well to get the best for your wedding day!
And that my sweet love bunnies is just about the crux of it. Well, don't say I didn't warn you!! There is a lot to think about when you get engaged and start planning your wedding, but for the most part, it should be enjoyable.
There should be lots of fun and excitement along the way too, as it is pretty damn cool getting to plan an event to celebrate good times and your love for each other. Yes, there'll be some stresses and hair pulling along the way, because no event can be put together without some hiccups.
But as long as you keep everything in perspective and remember the real reason for why this beautiful event is taking place, hopefully, that should get you seeing the big picture and be a good reminder of what the real deal is.
Congratulations again and good luck with all your planning.
Mad love to;
Pedro Bellido for the awesome photos