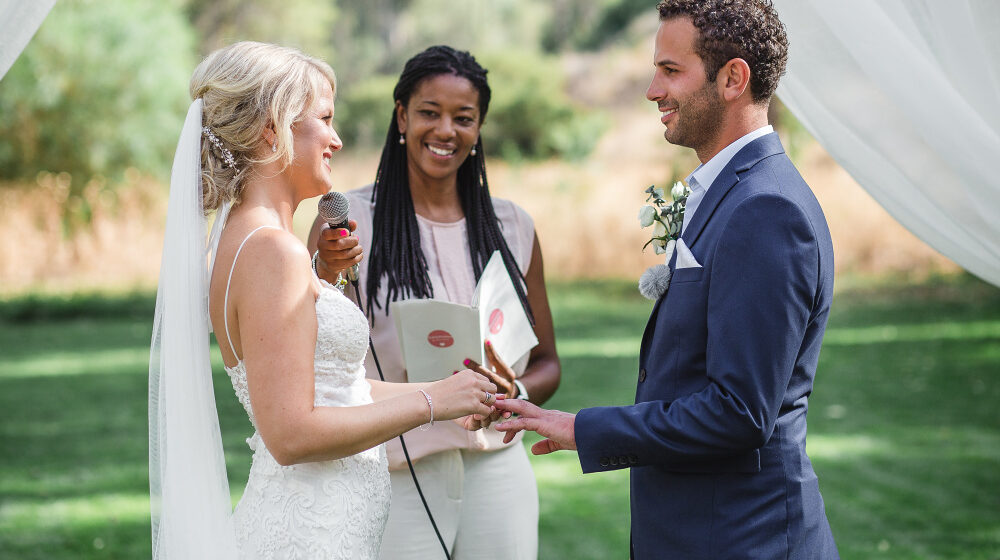 A look at why wedding celebrants and wedding officiants cost what they do
No matter how big, small, simple, or all-out you plan on your wedding day being, behind every great wedding day is a wedding celebrant or officiant who is on hand to take care of the most important part of your day – the wedding ceremony.
When you start to look at what wedding vendors cost and getting your budget together, you will want to try and get a rough idea of what a wedding celebrant costs. Through your research you may be surprised by what you find. It might seem to you like wedding officiants and celebrants seem expensive for what they do. Or they cost more than you've allocated for in your budget. And you might even think 'wedding celebrants cost that much, wow!'
However, to truly understand what a wedding celebrant or officiant charges and why he or she costs how much they cost, you have to understand EXACTLY WHAT a celebrant/officiant does in the first place. This is the only way that you'll see that the value they offer, matches the price that they ask.
So if your understanding of a wedding celebrant's role is that they simply stand and talk for 30 minutes, (I hope it isn't!), then it's unlikely that you will be onboard with what a wedding celebrant costs and you will most probably think that what they charge is too much for what they do.
This is why you need to have a better understanding of what celebrants do, in order to understand their costs. Reducing the role of a wedding celebrant down to standing and talking for 30 minutes, which many people make the mistake of doing, is not only a little disrespectful to wedding celebrants but a really inaccurate way to summarise what a celebrant does. So let's get accurate.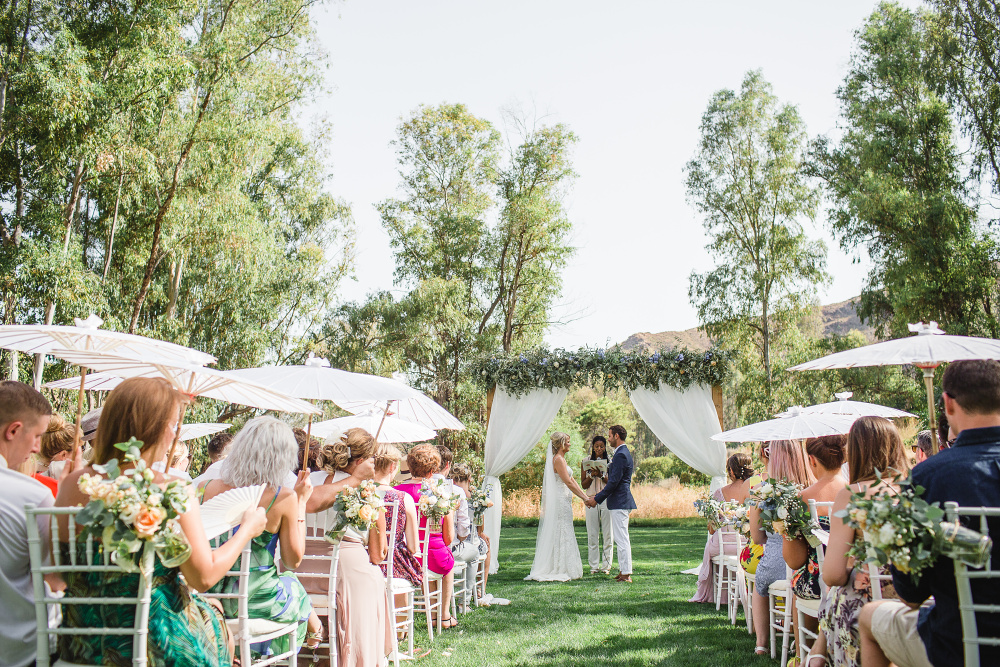 So, what do wedding celebrants do exactly?
In order for a bespoke or custom wedding ceremony to come to life, a whole range of factors need to be taken into account and all lot of things need to be done before the wedding day even comes about. This list is by no means definitive, but it does describe some or most of the activities that wedding ceremony professionals carry out.
Get to know you and your partner through in-person meetings, telephone calls, video chats
Plan, research and write/create your ceremony
Manage your ceremony space on the day
Conduct your wedding ceremony on the day
Co-ordinate and collaborate with your other relevant wedding vendors and suppliers on the day and sometimes, in advance of the day
Carry out any of the necessary legalities and admin related to legalities
Plan, create and lead rehearsals for you
Offer wedding vow guidance and support
Offer other wedding advice and solutions
Provide a PA system and help with music co-ordination
Now do bear in mind, as I said, this list is not definitive. There are wedding celebrants and officiants who probably could add other things that they do to this list and take some things off that they don't do. It's also really important to note that this is just a list, it does not even begin to go into the number of hours that each wedding officiant and celebrant spends on these different activities. So that most definitely is something extra to think about if you ever had any doubts as to the cost of a wedding celebrant. This post explains in more details what celebrants do.
How much do Wedding celebrants cost?
Disclaimer: If you are looking for a definitive figure here, there isn't one. A wedding celebrant costs however much they tell you they cost, whatever the price says it is on their website. Prices will vary from country to country, area to area, celebrant to celebrant, because pricing can be as individual as each individual celebrant.
When wedding celebrants set their pricing, they take into account a whole range of factors, which each professional deems as reflective of the value and service that they offer. The pricing they select for their services has been carefully thought about by each wedding ceremony professional and not plucked out of thin air or chosen by random! I've listed some of those factors below to give you an idea of how a wedding celebrant price comes about.
Training
Many celebrants or officiants will have undergone some form of training to enable them to do what they do. These courses are not free and for some they represent a huge investment towards their chosen career. Their prices therefore reflect this investment that has been made, which allows them to do an amazing job for you.
Experience
Separately or in addition to any training, the level of experience that a wedding celebrant or officiant has is factored into their pricing. This however does not mean that a wedding celebrant with less experience should charge less than one with more experience. It simply is just another important factor which is taken into account when setting a price.
Economy
Whilst celebrants love what they do with all of their hearts, and would probably do what they do just for the love of it, they have household bills and a life to pay for, as does anyone else. They have to set pricing which is reflective of their standard of living for their local market economy, pricing which provides them with a salary which supports their standard of living.
Accolades/Reputation
Wedding celebrants and officiants work extremely hard to build up their professionalism and reputation, often over a number of years. This often leads to wider recognition and popularity, awards and other accolades. All of which their pricing ought to reflect.
Insurance
Celebrants need to make sure that they protect their businesses and have provisions in place for any accidents, issues or civil liability claims. And so their insurance cover is a necessary business cost that is factored into their pricing.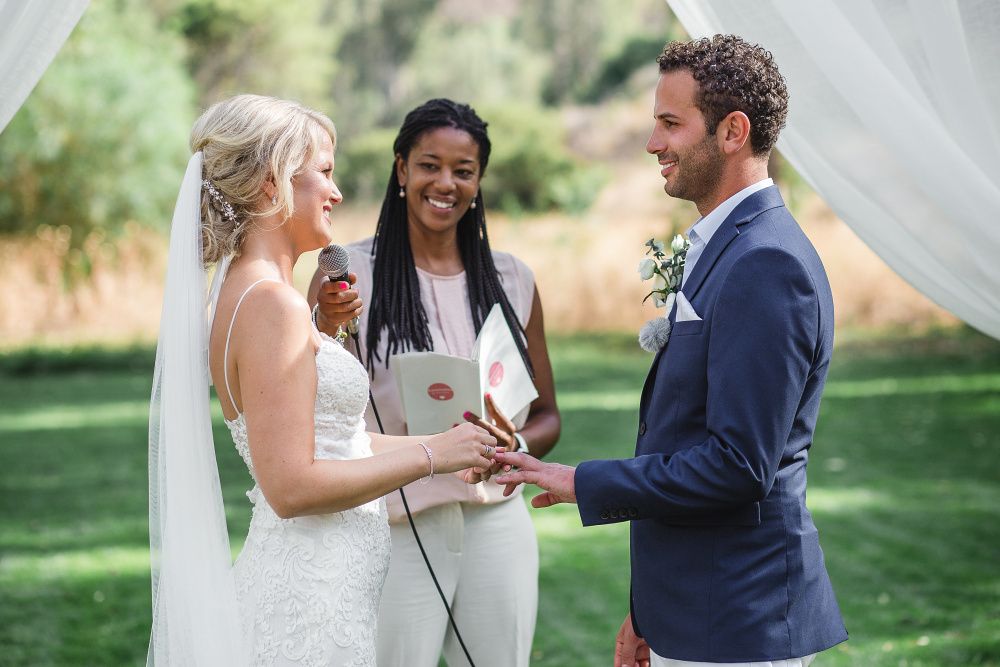 Celebrant wardrobe
It's not just the couple getting married who want to look their best on a wedding day. Wedding celebrants have to invest in a professional wardrobe to make sure they look their best for your wedding ceremony. This even includes professional grooming, hair styling, make up etc.
Personal and professional development
Wedding celebrants and officiants carry out continued professional development to support their role as a celebrant. For some celebrants it is compulsory, for others it's a matter of priority and wanting to be the best that they can be for their wedding clients. So many celebrants undertake further training, workshops and courses to continually refresh their skills and increase their celebrant knowledge and understanding. All of which is reflected in their pricing.
General business costs
There are a lot of business costs associated with the running of a celebrant business from travel and petrol costs for meetings and weddings, general costs of running an office, even a home office. Marketing costs, stationery costs, administrative costs and costs for professional membership to celebrant bodies and organisations. Maintenance and replacement of ceremony equipment etc. The list literally does go on and on.
What this, the cost of wedding suppliers boils down to, is education. To have a better idea of what your wedding suppliers and vendors do, and how they do what they do, which all goes towards how they price their services.
Wedding Celebrants and officiants want to do the best for every single one of their couples and they can only do this when they charge what their time and services are worth. The end.
Three cheers for awesome wedding pros doing and being their best!
And talking of awesome wedding pros, if you're looking for a wedding ceremony professional, do make sure to check out our awesome wedding celebrant and officiant directory
Photos by Radka Horvath Photography