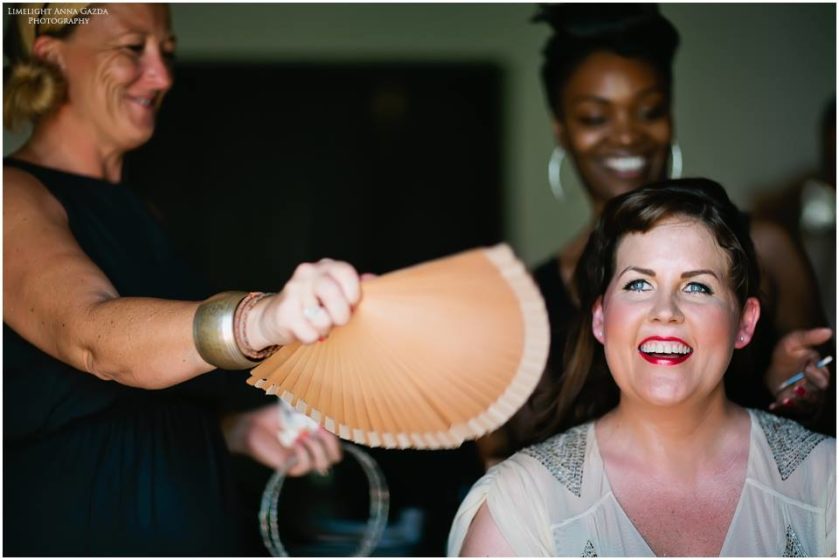 If you are a regular reader of my blog (which I hope you are), you will know that I am a true champion of the newly-wed to-be. Through my blog, I am here to help couples do what is right for them, to encourage and inspire them to get the best out of their wedding ceremony and in turn, their wedding day, and to spend their wedding night knowing they have had the most awesome start to married life, amongst other things (naughty!)
I do this all for free, borne out of my genuine passion for sharing what I know and caring about what others get up to in life, especially on their wedding day. And best of all, I ask for nothing in return.
Well, until today that is. Today, I am asking for something in return. Today, I am going to be championing newly-weds to-be in a slightly different way. Today, I'm am going to be asking you to give something back to people like me, those people who want to do right by you on your big day and to give you the celebration that you've always wanted. Yes, your trusted wedding suppliers.
Wedding peeps, I want to share some tips with you about how you can be a better wedding client. Because for those of you who already are wedding clients or almost on the verge of becoming one, although you may feel like you are pretty damn great already, as with anything in life, we all have room to improve.
So my favour to ask of you, is to start thinking of your wedding suppliers in a new and lovelier light, especially all of you that don't already. Start thinking about your relationship with them, their relationship with you and how the two of you can work together to make your wedding day every bit as special as you are planning on it being.
This may come as a surprise to you but your wedding day isn't all just about what your wedding suppliers can do for you! Yes, I did mean to write that! It's also about what you can do for them! Seriously! Stick with me here. For your wedding day to be the best it can be, you need to help your wedding suppliers to do their best for you, and that can only happen when you give your best self to them!
So, here is my list. You know I love a list. Get a pen, take notes, audio record them, screen shot them. Do whatever you need to do take make sure that you have these points burnt in to your brain. Thank you very much.
Warning: Some of these points may seem really obvious, but I know from experience that what seems obvious to some, is not even on the radar for others.
Pre-booking
1. Make an effort to respond to initial 
enquiries
Like most professionals, wedding suppliers are busy busy people. As much as many of them would love to spend all their time being creative and making wedding magic, a lot of their time is spent doing wedmin and organising busy schedules (the not so fun part of the job!).
So when you contact a wedding supplier, and they reply to you in a timely fashion, in a professional and friendly manner and have answered ALL your questions, the least you can do is to thank them for that information, even if you do not go on to procure their services.
You would not ask someone for directions, allow them to give you the most comprehensive directions possible, including a hand-drawn map and then walk off without saying thank you. No, you wouldn't. Well, the same principle should be applied here.
I really think this positive practice puts you in good stead for when you have found the supplier that you are happy with. You never know, but a supplier you never responded to, may be the supplier you have to fall back on in case your plans fall through.
Show appreciation for the time and energy that people use to respond to your query and just be nice. Being busy is not an excuse. We are ALL busy. All it takes is for a couple of lines, even if it's to say thanks, but no thanks. At least then the matter is concluded and both you and the supplier knows where he or she stands. And there you have good karma, in one small dose.
Simples.
2. Do not EVER use the word 'cheap' when contacting wedding suppliers
Wedding professionals of all dedications (photographers, wedding planners, hair and make artists etc) are extremely proud of what they do and are proud of the years that they have spent crafting their skills, gaining experience and garnering their reputation. Can you imagine how disheartening it is to receive an email or a phone call from a potential client, who makes it clear that they are looking for a cheap service and actually uses that very word. Firstly, what does it say about your own wishes for your wedding? Even if you are planning a wedding on a small budget, I think the phrase you are looking for is 'small budget' not cheap. There really is a huge difference.
The word cheap has very negative connotations and trust me, it does nothing to inspire people to want to do their best for you. Using this word in any correspondence means that you are already judging a supplier at a level that is well below their actual quality. Personally, you should only use the word cheap when a supplier themselves uses that word to describe their own services, then perhaps you will find you have a common ground with the right supplier.
The moral of this story is; we don't like the word cheap!
3. THINK before asking for a discount
One question that you should ask yourself before you ask a supplier for a discount, is 'Why should I get a discount?' Yes, really, why should you get a discount?
I suppose most people's primary motive for asking for a discount is to save money and to keep within budget, so let's have a little look at this in more detail.
Suppliers do not pull their prices out of thin air. They carefully base their price on many factors such as, training, experience, self-worth, market rate and competitor price, to name a few. If the price could be lower, it would be.
Another point to think about is that perhaps if a supplier's rate is not within your budget, maybe the issue is your budget. Maybe the simple fact is that you cannot afford a particular supplier at their particular rate. I would love a Victoria Beckham dress, but she is so out of my league, it's not even worth thinking about it!
When you ask for a discount you are really saying to a supplier, 'I want you to give me the amazing service that you have advertised on your website but at a lower price, just for me.' Would you be happy if your boss told you that you were going to keep doing the same job but for less pay? No, I didn't think so.
Perhaps, the issue here is not simply about asking for money off, but maybe looking at other ways of how you can get your dream supplier at a price that is more affordable to you. For example, by asking if they have special offers, low season rates, or packages that suit your budget. Caterers might not be able to offer you their luxury five-course menu option, but may have an affordable buffet option which is right down your street. This means you are still using the supplier that you would die for but you are getting them at the price that you can afford and a service that they are happy to offer. Some suppliers may even offer payment plans where you can stagger payments to them, so that you don't pay huge amounts upfront. It's always worth checking this out.
4. Book wedding suppliers with ample time
If you already know that you are going to be reliant on many wedding suppliers for your wedding, you really need to be realistic about your timings. I know that virtually every wedding magazine or blog that you read stresses this point ALL the time, and do you know why? Because it's really bloody important! That's why! It seriously isn't something that people say for the fun of it, it's the truth. If your timing is off, it can mess up your whole planning time-line.
a) Booking time –  Many of the most successful wedding suppliers in the business are booked a year in advance, some even two! No joke! If you can see that someone is a strong and popular contender within their field and they look like the person that you want to work with, don't hang around. Contact them, keep in touch with them and book them. Otherwise, you won't get them. It's as simple as that.
b) Planning time – Once you have secured the person you want, make sure that you give them enough time to carry out their job properly. So really, this point goes hand in hand with the first point. If you find yourself booking people at the last minute, you are not giving them or your yourself the best time frame to do your wedding justice. I'm sure most suppliers will rise to the challenge because its in their nature to help but isn't it nicer making something work with relative ease and enjoyment, rather than hair-pulling, tears and tantrums?
I know from experience that couples who have booked me a year or more before their wedding date, have a more enjoyable and stress-free experience than those who are on the lastminute.com vibe. Of course, there are times when a wedding has to be pulled together quickly, for many reasons, but if it doesn't, then take your time and plan it well.
Six months in advance or less is a bit cheeky. A year is ideal. A year and a half is a wonderful thing and two years is the star pupil of the class.
 5. 
Be clear and concise with your correspondence
If your brain works like mine, you will find yourself thinking about things at all hours of the day, usually at three in the morning. Questions you need to ask, ideas you have, things you need to remind people of. I have a notebook by my bedside, that I write all of these things in to.
When you are in wedding planning mode this will happen a lot. But what you shouldn't do, is bombard your wedding supplier with these questions, thoughts and ideas, the minute they come into your mind. Make a note and get into the habit of emailing them once a week or once a month. As much as you will be a valued client, you will not be your wedding suppliers only client, so give them hand and don't make their inbox explode with your fifty emails that could have been condensed into one. It will also make it easier for them to work through all of your queries, too.
Implement these tips now…
Because there's another five in another post for you to polish off.  So click on the link below for the second part of how to be the best wedding client ever. Yes, there really is more! But it's so worth it.