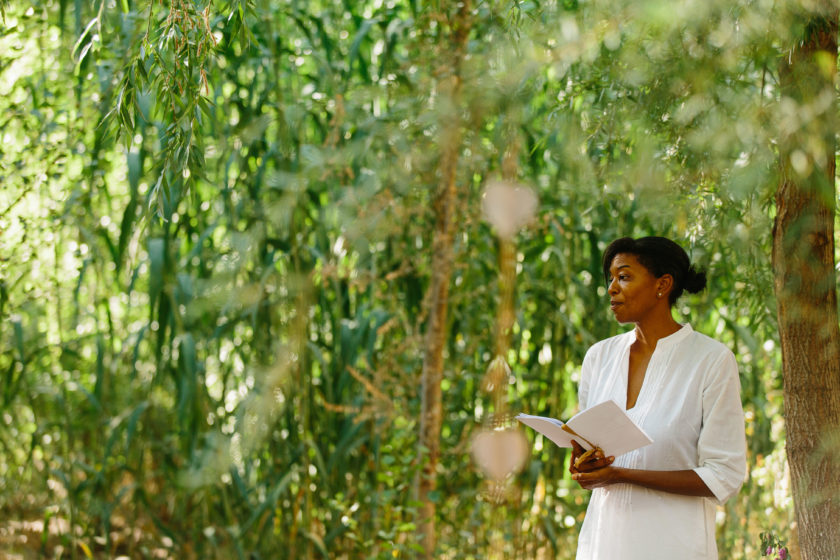 This year kicked ass. It really did. And I cannot believe that it has come to an end already when literally it felt like yesterday that I was sitting down writing out my goals for 2015. And boy what a year it has been, professionally and personally.
I don't know about you, but as I've gotten older (40 next year, yikes!!!) and a wee bit wiser, I've realised it is a really good idea to not only plan your goals for the year ahead but also to praise your achievements from the year in hand. I don't know about you but sometimes, (a lot of the time) I gloss over what I've achieved or I forget about my accomplishments really quickly. Sitting down and writing them out in a long list makes me readdress them again, and makes me think 'Hell yes, I really did do that,' or 'flippin' hell I really did produce that.' And that is not a bad thing to do, at all!
We, especially us women, can be too dismissive of our achievements. I don't know what it is about women that we can't take the praise that we get and revel in it and what's more, bloody well believe that we actually deserve it. I've lost count of the times that I have not done that this year. Even when really good things happened to me, I still doubted that they happened to me because I had worked hard for them or that I deserved them!
So here is my list and my round up of all the highlights of my year, some personal but mostly work-related and a look forward to 2016 and the things that I hope to be kicking ass in, too!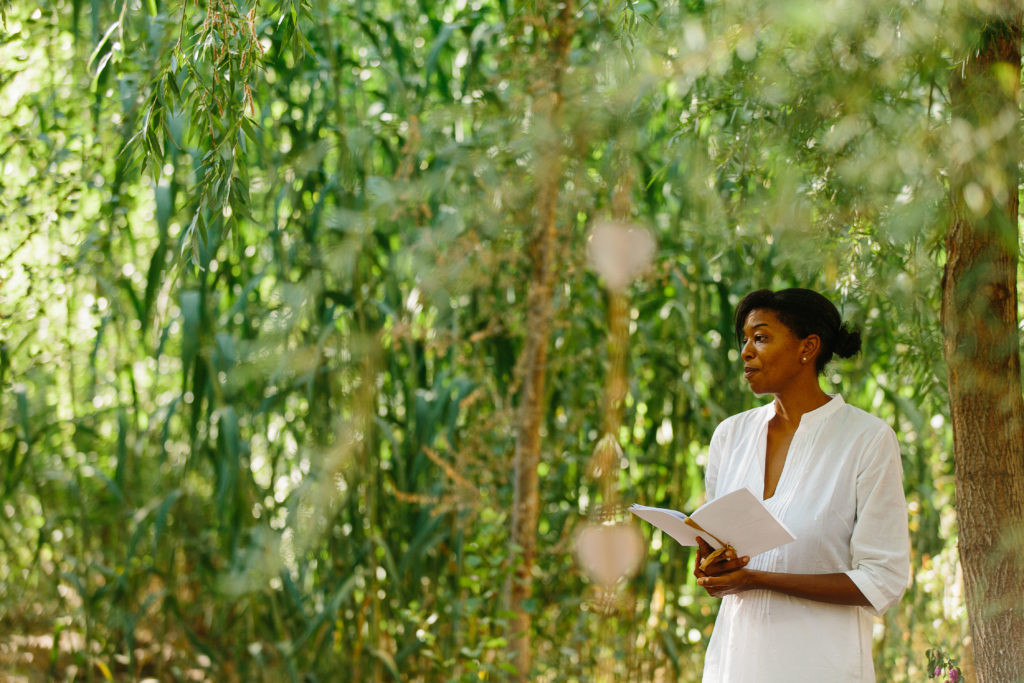 2015 highlights
I entered my eighth year of being a wedding celebrant. Incredible. I still remember my first ever ceremony with the lovely Sally and Mike.
This year, I married more couples than ever before, meeting the most amazingly awesome people and learning so many new ideas to incorporate into future ceremonies.
I got my first paid work as a wedding copywriter, writing engaging texts for a wedding industry professional's website. That felt so good! As did the pay-cheque!
My little pickle turned three and he really is shaping up to be the best of me and my husband. Loving, funny, so very funny, sweet, mischievous, playful and kind. I cannot wait to see how he comes along in the next year.
My husband and I celebrated eleven years of marriage. Whoop! We both totally forgot about it. No whoop! We're still not really sure how we forgot, although in fairness to myself (of course) I did remember our anniversary the week before. But don't worry, we made up for it and it will not, I repeat, WILL NOT, happen again!
I was told by one of my wedding couples that I am one of 'life's good people' and that absolutely made my year, as well as made me shed a tear. (I did not mean that to rhyme, by the way.)
This year, blog traffic for Engaged and Ready doubled since I started it last year (2014), which I know means nothing to anyone other than myself! It is however, lovely to know that people are tuning into my blog, reading it and getting inspired by what I have to say! Thank you to all of you out there that do!
I got asked to be a judge for the Bloggers' Lounge Blog Awards 2015, shortlisting the finalists for the bridal blog category. I won this award last year and it was such an honour to be asked to judge them this year. I absolutely loved being able to consider some amazing blog entrants and to give someone the chance that I was given last year. I'm gutted that I'm going to be away on holiday for January's awards do, as it would have been amazing to meet up with everyone.
I got/the blog got shortlisted for a Cosmopolitan Magazine Blog Award, which means it was voted a top ten bridal blog of 2015. Double whoop. I also got to go to their very snazzy awards ceremony in London, where I got to wear heels, quaff champagne and try to eat canapes sophisticatedly.
I spent the summer being filmed by Channel 4, along with my husband, for a series about British expats living abroad. They filmed one of my weddings too (thanks again Kate & Donal) and filmed my husband's dive centre over three month as well! Very exciting but also worrying. I have a fear that my hair looked really big and my face very sweaty. We shall soon see, as the the programme debuts in February 2016. Scary! I'll keep you posted (maybe!).
I was asked by stay.com to be their local expert for Malaga and to write my top tips for a romantic stay in Malaga City, which I absolutely loved doing. I didn't realise how much I knew about the city!
Through blogging, I have got to meet and/or virtually connect with some really awesome, and formidable other female bloggers out there such as Nova from Nu Bride, Katie from Pouting in Heels, Lauren from No Bad Dates Just Good Stories, Oloni from Simply Oloni, Binny from Binny's Kitchen and fab creative designer Charli Marie. Each one of them kicks-ass in their respective industries and I have so much love and respect for what they do and how they do it. Women can do so much more good together, rather than bitching about one another, competing against and trashing each other. I've also enjoyed connecting with some super fab celebrants, all over the world and being inspired from them and the wonderful ceremonies that they do.
This year my writing got featured on quite a few blogs that I admire, which makes me feel so proud. My article on why weddings are fundamentally sexist was featured on the amazing Love My Dress Blog. I also wrote a feature on fabulous Nu Bride about easy ways to personalise your wedding ceremony and I wrote a post on blogging tips for the Bloggers' Lounge blogging community. I am so bloody chuffed that my expertise is being sought after and valued. This is also on top of my regular contributions and Ask The Expert column in Confeti Magazine.
I've stopped mid week drinking. I love my wine, but I felt like I was loving it and having it too much and sometimes when I didn't even feel like it. So now, I don't drink in the week and savour my glasses of Rioja for the weekends. On good weeks, the weekend starts on Saturday and finishes on a Sunday and on the not so good weeks, it starts on a Friday and finishes on a Sunday, too. But all in all that's not bad!
I would also love to report that I'd lost a few pounds from off of my bum, but I haven't. Maybe I'll be writing about that achievement in next year's round up!
And to top off an amazing year, I just recently had one of my lovely weddings for a gorgeous couple featured on the awesome Rock My Wedding blog. It was photographed by my amazingly talented colleague Radka Horvath who submitted the wedding. What a fab bit of kudos for her and recognition of her talents!
Wow! What a year indeed.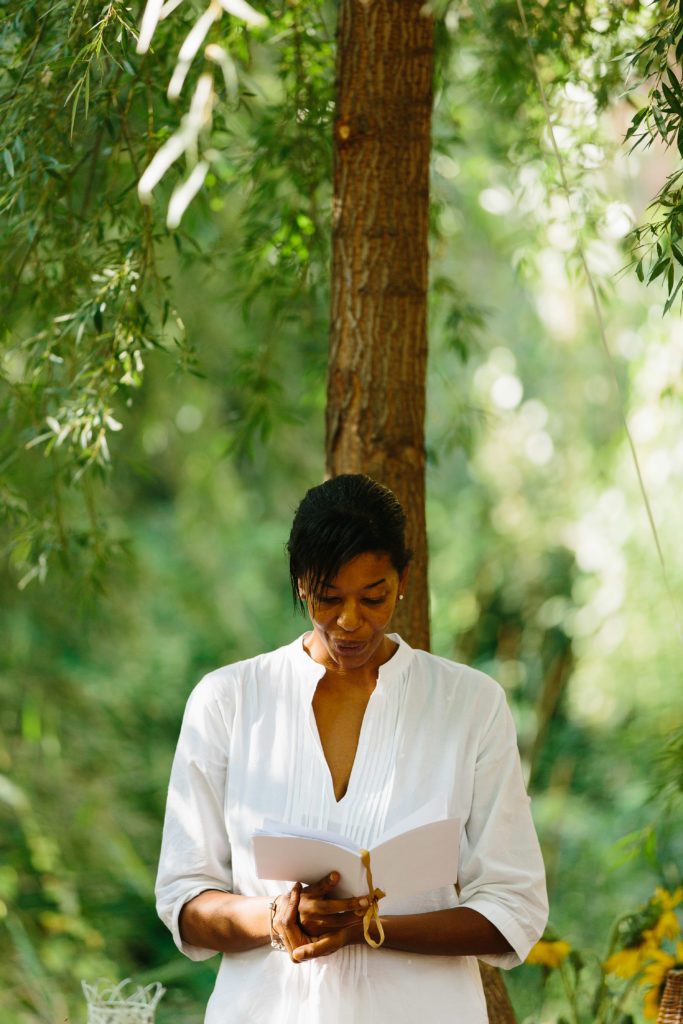 2016 goals
I am so excited about, and looking forward to, in a counting-down-the-days kind of way, our big holiday to Sri Lanka in January. OMG. We need this. Every year, my husband and I cram a year's worth of work into a seven/eight month intensive season and it kills us, but we love it. We need a break. A big, long stonking one where phones are switched off and we are truly unplugged from work and social media and just enjoying ourselves, the nature and our little boy. CANNOT WAIT.
I've got some more writing collaborations lined up with some other big wedding blogs and also connecting with some amazing wedding celebrants and other industry professionals. I am really looking forward to showcasing some of their awesome wedding ceremonies and showing more of what this blog is all about. So excited and so happy to be getting the recognition.
I'm looking forward to seeing my blog traffic grow and to making a blog name for myself in the UK and international wedding blog world. I am so pleased with how far the blog has come along in just a year and a half and I can't wait to see where it goes.
I would also love to master keeping my hair flat in the humidity of the summer.
I would like to get past the introduction of the wedding book that I am writing. Yes, I'm writing a book! No publisher yet, or anything (not that I've even looked for one, or one has looked for me!) but it's another thing on my list!
I'm looking forward to more self-improvement and ways to be continually inspired. I cannot tell you how much I have learnt in the last couple of years and how I feel so motivated to do the best I can. When I have faced negativity, I've learnt to let it go. When I've been fearful, I've learnt to overcome it and when I've felt frustrated, I've sat down and looked at how to break out of those binds. And most of this self-help has come from reading other peoples' stories, other peoples' blogs, the news and memes, I just bloody love those inspirational memes! There is so much inspiration out there, for whatever you may want to do in life, I don't know how anyone can feel uninspired!
I'm also looking forward to another cracking year of weddings and meeting so many more fabulous couples. The ideas being bounced around by many of them already is inspiring and exciting to say the least.
And lastly, I am so excited about pushing myself to be a better blogger, a better celebrant, a better friend (sorry to all my girlfriends who I neglect so terribly), a better mummy and a much much better wife. Actually, coming to think of it, I could really do with being a better everything! Daughter, sister and cousin too!
Well, that's me feeling all smug good about myself and why ever not!? I hope my list has given you some great insights and will maybe inspire you to write your own lists too. We all are in charge of our lives, so praise what you've done, plan what you're going to do and decide how you're going to rule your world.
Here's to a happy, peaceful, prosperous year of ass-kicking! Happy 2016 to you all.
Mad love to;
Andreas Holm for the awesome images