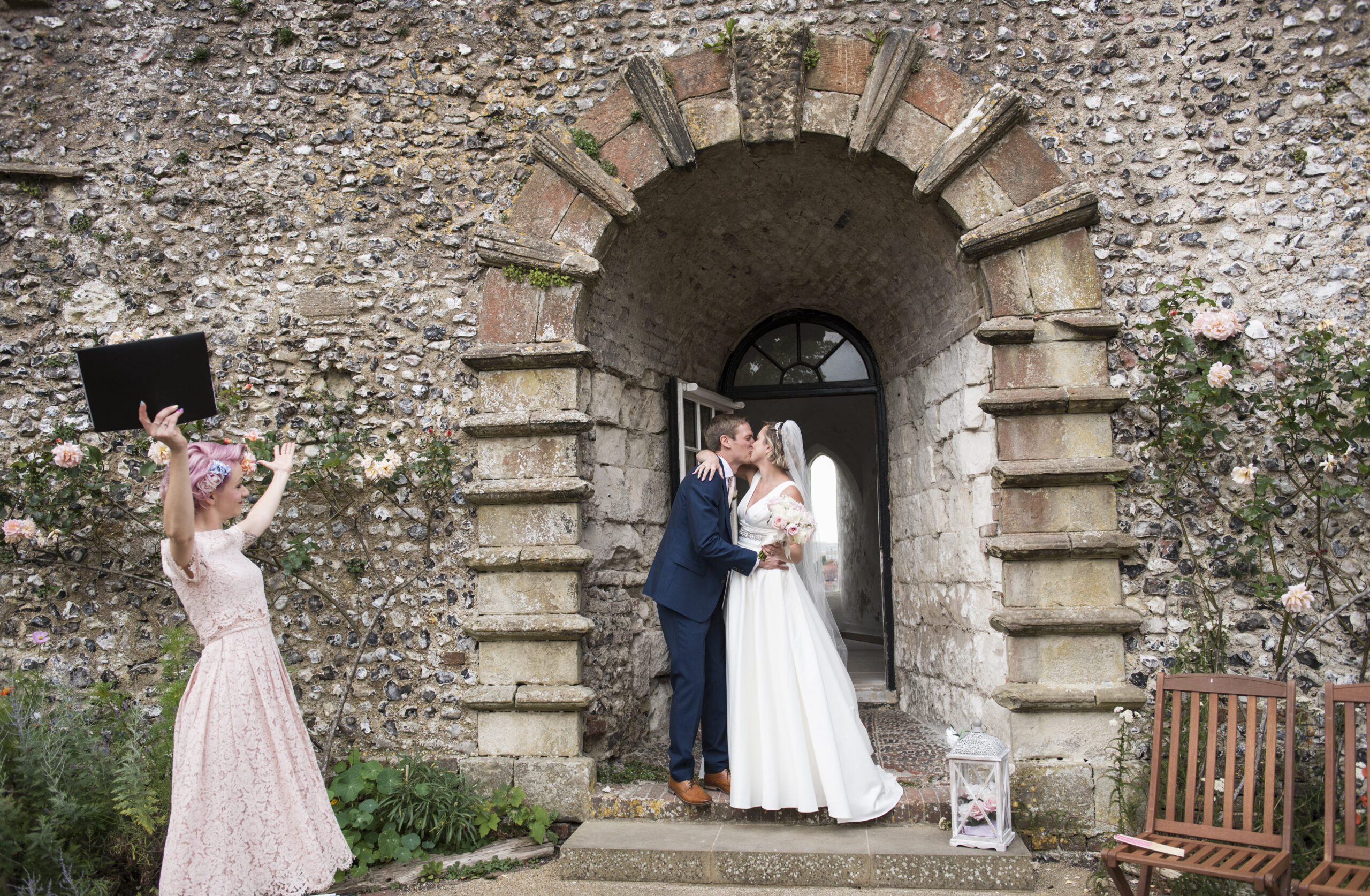 This UK wedding celebrant brings love, joy, fun and a slice of cool to your dream wedding ceremony
When you have pink hair (please note: at the time of reading it could be any manner of colour!), a fabulous colourful array of wedding outfits and you love love, then you can officially be called a 'cool' wedding celebrant.
But hey, whatever 'cool' actually means, UK Wedding Celebrant Samantha Kelsie will deliver what you need of her for your awesome wedding ceremony. Her years of being a wedding planner prior to being a wedding celebrant and her absolute love for what she does, means you are in amazing hands when it comes to your wedding ceremony.
Whether your ceremony is in the UK or wherever you choose to fly Samantha out to (she's getting pretty familiar with Croatia for weddings now!), you won't be disappointed by her awesomeness.
Read on to find out more about UK Wedding Celebrant, Samantha Kelsie.
How has your previous career helped you with being a wedding celebrant?
As a wedding planner, I would often see my couples become stressed or frustrated with the wedding planning process. They would spend so much time, effort (and money!) planning the perfect day, but they would forget all about the ceremony itself and the reason behind what they were doing. Wedding planning isn't easy, and I saw so many brides and grooms lose sight of 'love' and the real purpose of a 'wedding' in the process. Many of my couples didn't know about the wonderful world of celebrants, and the options that we give to our clients to plan a more personal celebration. They were accepting what was given to them in terms of having a generic service led by the church or a registrar. When I would ask them about their day, it was clear they hadn't given it the ceremony itself very much thought, but they could tell you the exact Pantone shade of cream the napkins would be on the dinner tables! Enough was enough! I made a firm decision to move out from wedding planning and instead divert my attention to delivering the ceremony. It was an attempt for me to 'reclaim love' and help my future couples to create a ceremony that was as important and as personal as the whole wedding day itself. It was also an attempt to help my couples rediscover their own passions for each other when planning a wedding; a wedding that was so perfectly suited to them and their love. …and so far, I'd say it's been a success!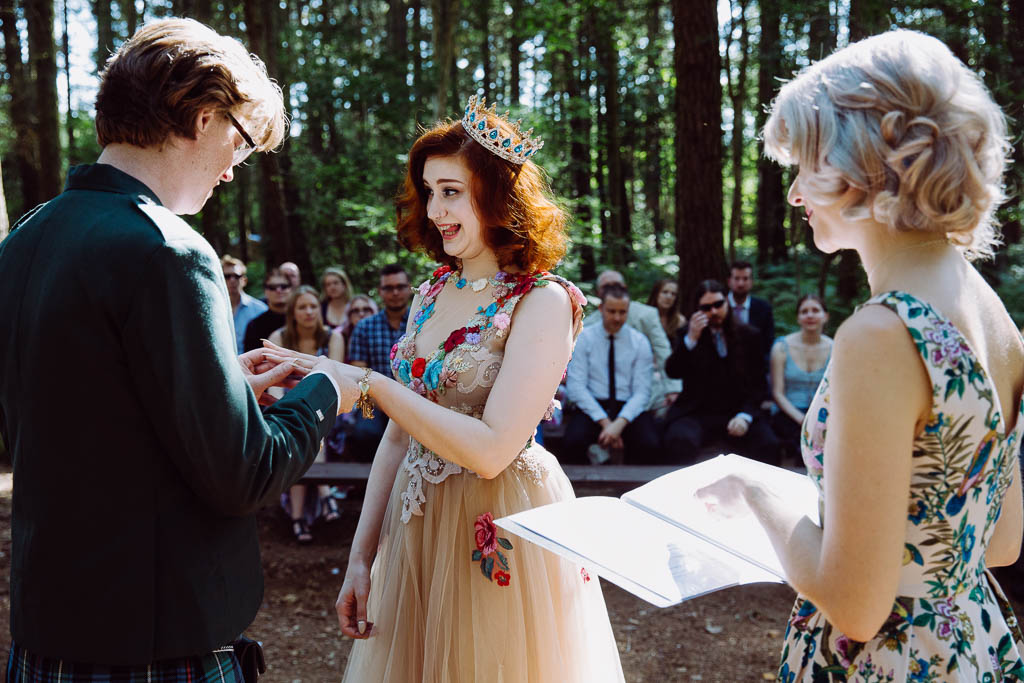 What has been the highlight of your wedding career so far?
Oh gosh, every day is a highlight! I'm able to manage my own time freely, and spend my afternoons, evenings, weekdays and weekends being inspired by others and their stories. I absolutely adore my job, and the chance it gives me to learn more about Love every day of the year. It would be impossible to choose just one highlight. I will say though that when I was a wedding planner, I once appeared on the BBC as a celebrity mentor to a famous comedian who tried his hand at coordinating a wedding. It was a LOT of fun, and real turning point in my career – so I guess that's one big one!
What has being a wedding Celebrant taught you about life and people?
Oh, so much! That people are incredible; that every last person is unique and inspirational. That love is entirely beautiful, but how it is felt, celebrated, appreciated, understood, used and explored, from one person to the next… is entirely different. No two people are the same. We are all individuals in this world, even when we come together. Love is entirely exclusive to each and every one of us, but it is always equally amazing.
What advice would you give to couples getting married now? What mistakes could they do with avoiding?
"Do not lose sight of your love." Wedding planning is hard – whether you're organising a grand affair or the simplest elopement. It's tough! It takes a lot of time and thought, and can cause the odd financial worry too. But don't let that get you down. In those difficult moments: walk away from the wed-min, put down the table plan, and forget what Aunt Sally said in her RSVP… Put a ban on wedding talk for at least an hour (a day? a whole weekend!) and just spend some time with your loved one instead… very soon you'll remember why it's all worth it.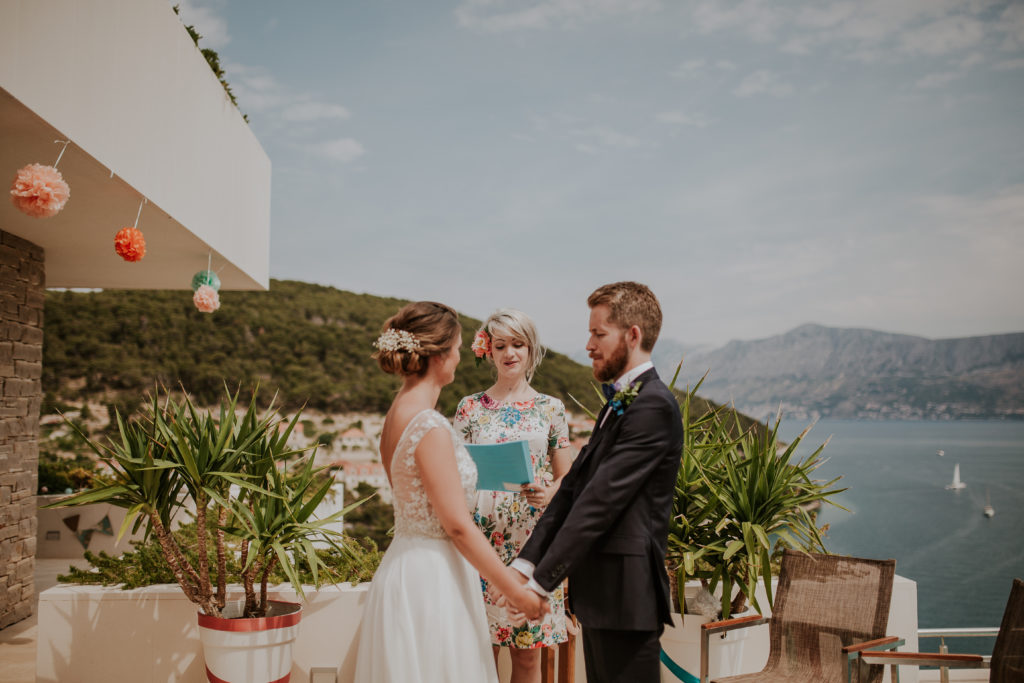 What do you love about being a UK wedding Celebrant?
I love going on a journey with my couples; helping them to understand and appreciate 'love' in the same that way that I, and other celebrants, do. It's a phenomenal privilege, and it's such an joyful experience being able to help a couple feel pride in sharing their own love story whilst making their commitment. I also love being able to end my working day with a glass of bubbly! Not that a wedding ceremony ever feels like 'work!'
What aspect of your job as a wedding Celebrant gives you the most satisfaction?
Seeing my couples so happy together on their wedding day… and seeing all of their guests so happy for them too.
What are your favourite types of wedding ceremonies?
My favourite ceremonies are the ones where the couple have truly chosen to 'own' that moment. It's less about the style, theme or the type of ceremony in particular, it's just knowing that the couple have completely made it 'theirs' by making choices that reflect them and their love, rather than doing what's necessarily 'expected' of them.
If you had to sum yourself up in three words, what would they be?
'In love' with Love (OK, 4, I cheated…)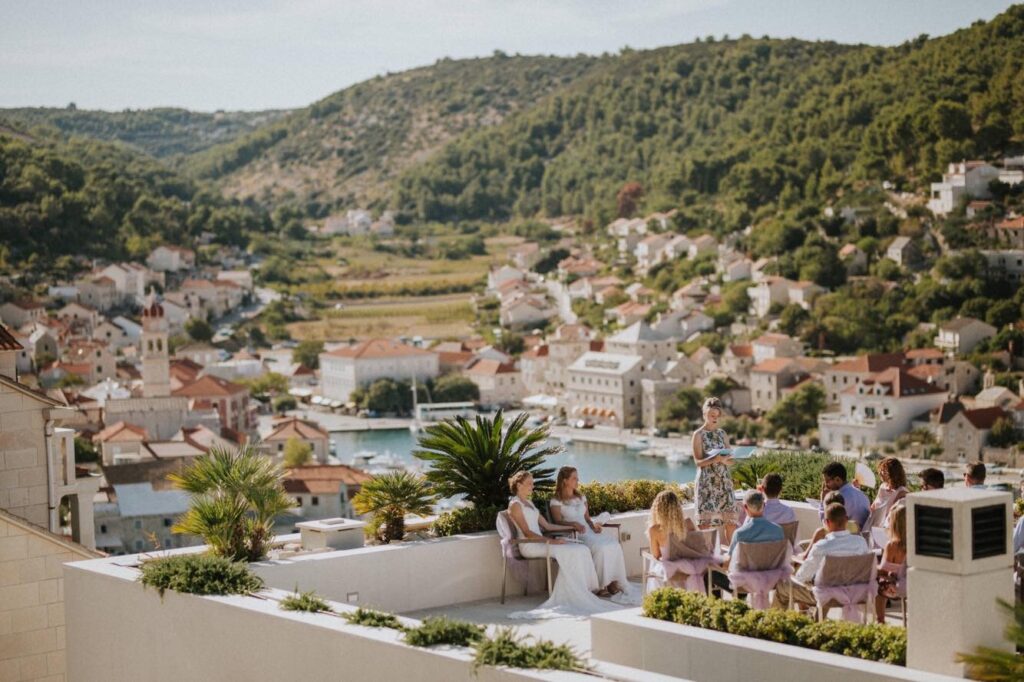 What's your favourite symbolic ritual, and why?
I don't really have a favourite as such, but I always love being able to bring in a ritual specific to a couple's culture. I travel a lot, and learning about different rituals and ceremonies from around the world is something that fascinates me, so when a couple introduces me to something new that's important to them and their family, I make the most of the opportunity to learn about the history of the tradition and the symbolism associated with the ritual itself
What would be a dream ceremony for you?
That's so tough! Hmm.. when it happens, I'll let you know.
How would you say the wedding industry has changed in the last fifteen years or for however long you've been in it?
Once upon a time, there was a belief that "one wedding fits all," and all you had to do to personalise your day was to pick a colour scheme. Couples now realise that they have CHOICE… and the wedding industry is learning fast how to rise up to that challenge.
What kind of couples do you enjoy working with?
Those that are not afraid to push the boundaries, or else simply be true to themselves.
Tell us about a funny/hair-raising/near-miss wedding experience that you've had as a Celebrant.
I have NEVER said the wrong name at any one of my weddings – and I'd be mortified if I did – but I have accidentally given out a few hybrid names such as 'Icky and Ramber' or 'Sh-Andy' and 'Bennifer' in the past. Luckily we've always ended up giggling when it happens!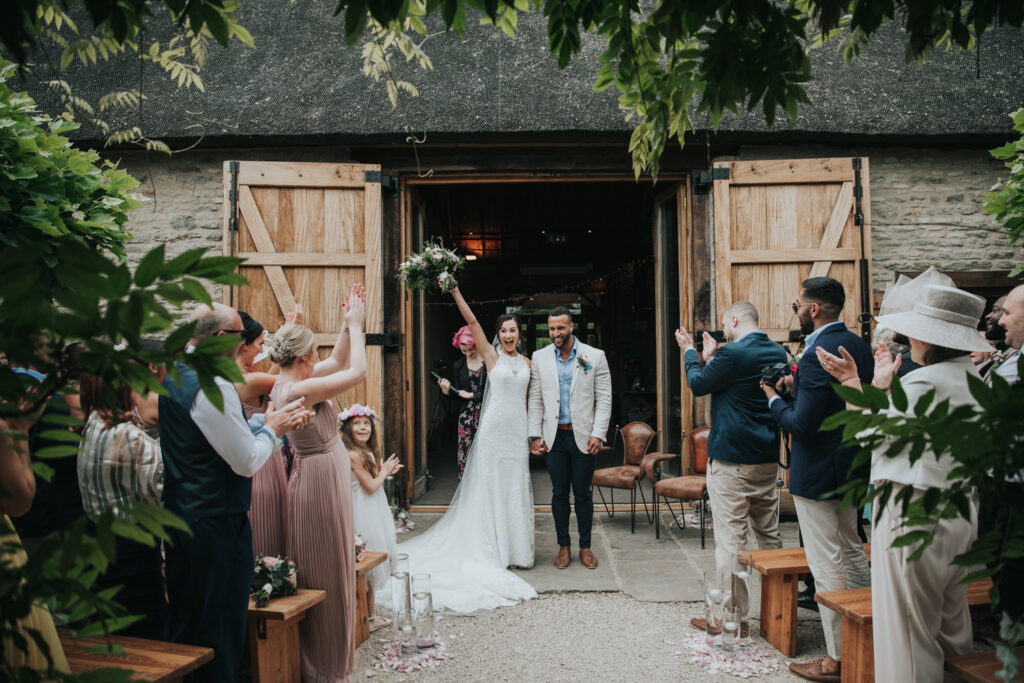 What are your favourite types of venues/spaces for weddings as a UK Wedding celebrant?
I love intimate spaces, where you can really feel the energy of the moment shared amongst the couple and their guests – whether that's indoors or outdoors, at home or in a venue, it doesn't really matter! That said, anywhere with a gorgeous view is always a bonus (although I'm always the unfortunate one with my back to it throughout!)
When you're not busy being a Celebrant what do you love doing?
Talking 'about' being a celebrant! I'm kidding… (although I have rather enjoyed answering these questions!) If you really want to know, though… I'm big into travel and spend about 4-6 months each year either backpacking or living abroad. And when I'm back home in the UK? I do an awful lot of yoga, or else spend my free time with friends making the most of being in my beloved home town – London.
Yup, Samantha is a bonafide wedding celebrant legend. I know you're excited at the thought of her being your wedding celebrant, so get in touch and snap her up now. Contact Samantha here.
Main image photo by Sarah Wenban Photography