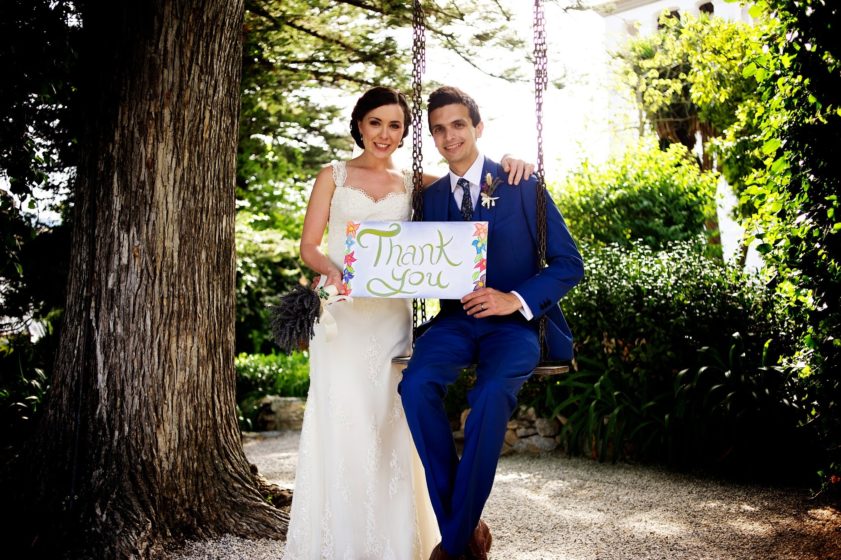 For those of you who don't know, this is the second half of my little two-part post on being the best wedding client that you can be. If you've not seen the first part, it's probably best to read that first, then hop back over here.
So, here's a little recap for those of you who have read part one, or those who can't be bothered! (Yeah, I know you're out there!) So far we have looked at;
1) Making an effort to respond to initial enquiries
2) Never using the word 'cheap' when corresponding with wedding suppliers
3) THINKING before asking about discounts
4) Booking wedding suppliers with ample time and
5) Being clear and concise with your correspondence
And so we now proceed to our next super important points.
Post-booking
6. Read everything that wedding suppliers give to you
I know this is really obvious and perhaps a little patronising BUT I also know that the more people you have onboard for your wedding, means a hell of a lot of information for you to read! So I also understand that during your wedding planning stages your inbox can look like it is going to explode, as you receive emails from your wedding planner, stylist, photographer, cake maker, DJ, make up artist etc, etc. Hell, that is a lot of people to be communicating with.
HOWEVER, this, coupled with the fact email is now our chief way of communicating, is all the more reason why you need to read EVERYTHING. Not just skim, glance over and flick through, but actually read and absorb. One of my brides told me that she prints everything off, as this makes her read everything. (Yes, that's a lot of paper but it can be recycled.)
Reading all the information when you are given it, saves times in the long run. It saves repetition, it saves asking questions when you already have the information to hand. It saves confusion and misunderstanding. And overall, it makes you informed, which is everything you need to be for your big day to run smoothly.
7. Communicate appropriately with your wedding supplier.
One of my celebrant friends, who used to be a wedding planner years ago, was telling me not long ago how in the olden days (pre internet) all planning used to be done by phone and fax. I almost laughed my head off! It's hard to believe or even understand! So, now that we are the most technologicalized (I think I made that word up!) that we have ever been it is now possible to be in touch with anyone via phone, email, text message and video call. In other words, it's now basically IMPOSSIBLE not to be able to contact someone. So, although this is a good thing, it is also can be a really bad thing too.
Try to keep your correspondence with your wedding suppliers to email, unless of course, it's the day of your wedding and an emergency! What's App may be direct and quick but it's probably not the best way to relay important information to your wedding suppliers, unless they ask to communicate in that way, of course! And bearing in mind that we can now receive all manner of messages to all manner of devices, maybe think about what time you are calling/messaging/emailing. I write a lot of emails at night, but I send them in the morning during working hours. I know, I know, I'm very considerate like that, ha ha! Remember we are all human and like a night off/early night/work free night, too!
8. Take your suppliers' advice
When you work in the wedding industry day in and day out and are at weddings ALL the time, you really do get a sense of what works and what doesn't for weddings. This means the people who you hire for your big day are extremely knowledgeable about their line of work. (You wouldn't want it any other way, right?) Sometimes, the advice you get is not what you want to hear and perhaps doesn't fit in with the plan that you had, but at least you know the advice is being given to you with the best intentions only. Especially, if you are getting married somewhere unfamiliar to you, and you don't know local customs, hottest/coldest/windiest hours of the day, seasonal variations etc. Sometimes, it is better to listen to those who are in that environment all of the time. If you chose not to take certain advice, which you are 100% entitled to do, then of course, you will be the only ones responsible for any consequences that may arise. But hopefully, there are none! Sometimes, it pays to listen!
9. Let suppliers know something is wrong, when something is wrong.
There is nothing more frustrating for a supplier to find out that you were unhappy with something or that something was wrong, literally after the event. By that stage, there is little they can do but say sorry. However, if you bring a problem to their attention the moment you notice there is a problem, then at least you are giving them a chance to rectify the mistake, which may make all the difference to the outcome of your whole day.
If you are left unsatisfied with how something is handled or carried out on your wedding day, your first port of call should be to the supplier in question, not social media and wedding forums. Let the supplier know that you are pissed off and give them a chance to respond to your pissed off-ness. It really is unfair to bad mouth them off publicly when a) it's the first time they will hear of your complaint and b) when they won't have a chance to give their side of the story, if there is one. It's just not nice, fair, cool or good karma.
I am a big fan of Trip Advisor but I do also think that a lot of the nasty comments left by people could have been avoided if they had spoken to the person in question first of all. Many people seem to make their complaints online only, to an audience who can do nothing to help them! Let's get back to basics and deal with problems face to face, heart to heart first. I'm sure more resolutions can be found this way, than any other.
10. Let suppliers know when you're happy with them
I went on holiday to Greece a few years ago and stayed in a wonderful little cottage by the sea. When I got back, I told all and sundry about how marvellous the cottage was, until it suddenly dawned on me that I had never even let the owners of the cottage know! So I dropped them a little email and judging by their reply, they were so over the moon with feedback.
Of course, you don't need to buy chocolates and flowers for the VIPs who've helped make your day special, but a little thank you and some feedback after the event is always welcome. Now, I know you will have a million and one people to thank after your wedding day but there's no rush. A month ago, I received the loveliest thank you email from a couple whose ceremony I conducted last year and it totally made my day. I think a thank you is always welcomed no matter how late it arrives!
Sometimes, it is nice to offer a bit of feedback, (good and bad) so that you can help suppliers to improve their services and to let them know when they've got something right. We're seriously not mind readers, as much as we'd love to be!
Implement these tips now!
If you can do ALL of these things, then the suppliers you book for your big day WILL bend over backwards for you. They will find you such a pleasure and joy to work with, that they will give 110% to make sure that your wedding day is the day of your dreams. And in many cases some relationships are built on such a strong foundation, you find you have gained a friend by the time your wedding is over!
Simply treating someone as the help that you have paid for is not enough to ensure their best service. Kindness, patience, clarity and honesty, also go along way!
You are trusting your suppliers with one of the most important days of your life and they are entrusting you with their knowledge, expertise and skills.
A perfect marriage, if started in the right way!