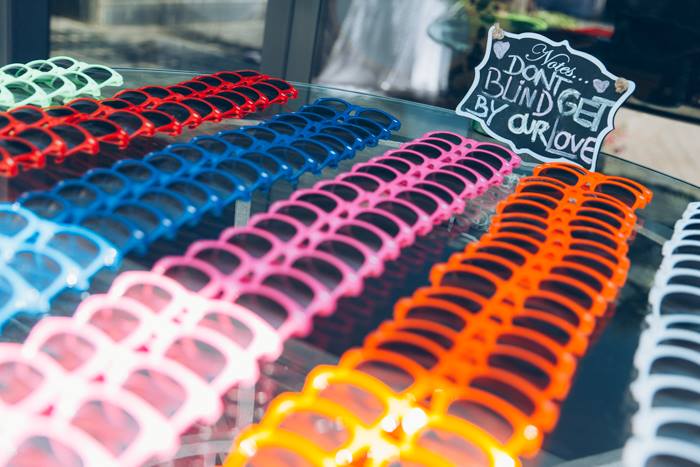 Why wedding waste needs to be called out, why we need to get a better attitude towards how it's damaging the environment and why we need to be thinking about how to make weddings more eco-friendly.
A couple of years ago, I pulled up to a wedding venue that I work at occasionally. They have a car park where mainly the wedding vendors park, so it's in the furthest away, least glamorous area of the venue, where all the rubbish bins are stored. I know so classy. Ha!
As I got out of my car, right next to the bins, I couldn't believe the sight that I saw before me. Inside a huge crate of rubbish there was the biggest pile of wedding flip flops I'd ever seen. You know those flip flop (thongs) that couples provide for their friends and family, so that they can slip into more comfy footwear when it's time for a boogie. You know the ones, usually found in a box, near the dance floor with cute slogans like 'party time,' on the box to encourage you to wear them.
There were at least forty individual sandals (what a waste of money!) in the rubbish area. Not to mention lots of plastic Spanish style fans, bottles of bubble confetti, lots of left over order of service programmes, and even a huge white pallet board which had been made into a wedding sign. There was loads of other wedding paraphernalia that I couldn't make out but could see it all tangled up amongst the mess of everything else.
This was the first time that it suddenly struck me, how much waste is generated at weddings. Because of my job as a wedding celebrant, I am well gone before the shenanigans begin and I rarely get to see the aftermath of a wedding day, and boy, was that some aftermath. I can imagine that those who are there until the bloody end have seen far worse than what I did. And this was just something I saw once, one time, but think about how many weddings take place, in how many towns, in how many cities and countries around the world, every single day. Yep! It does not paint a good picture does it?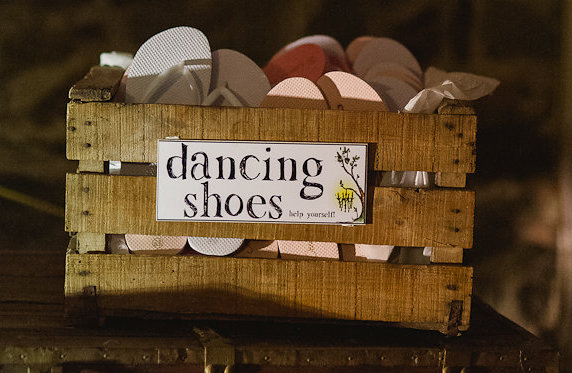 So what the hell are we going to do about wedding waste?
Isn't it crazy that as a society we are the most environmentally conscious than we've ever been. From within our homes, schools, workplaces, retail areas, to community spaces and public areas, we all know better. Yet when it comes to weddings, all of what we should know better about seems to go right out the window.
I think the problem exists because many couples simply do not think beyond their wedding day (okay, yes they think about the honeymoon) but they don't think beyond the immediate wedding day and what is left behind after their big day is over. But that needs to change. Couples need a to have a two step approach to their wedding waste. 1. Reducing waste to begin with and 2. Taking some responsibility for their waste and making sure they know what happens to any waste at the end.
The next time you sit down to plan or order stuff for your wedding, think really long and hard about whether you really need it. Whether it's a necessity or simply a gimmick. Coming back to those wedding flip flops, does anyone actually wear them? Would people really suffer if you didn't have them at your wedding? No I don't think they would. Do you really need to fill your wedding with tonnes of single use plastic items that might feel like fun at the time but actually have a more long lasting and damaging effect? No I'm sure you don't.
Things to consider regarding wedding waste:
Food: Find out what happens to your food waste ie the excess food. Is there a chance that it can be kept? Maybe you're staying at your wedding venue and the food can be stored for you for the next day?
Flowers: What are you doing with your flowers after the wedding? If you don't know, make it a plan to know. I saw a really good tip recently that said not to give flowers to guests because it's unlikely that they will be able to make use of them, especially if it's a destination wedding or they're staying away from home. Or in many cases, they're in no fit state to even carry flowers, let alone appreciate them! It was suggested that you should give them to your wedding vendors and suppliers, if they want them. A wedding organizer gave me some leftover flowers recently after a wedding and they made the nicest gift ever. It was so nice to have fresh flowers in my house. And when they dried up I put them on my composter. Win-win all round.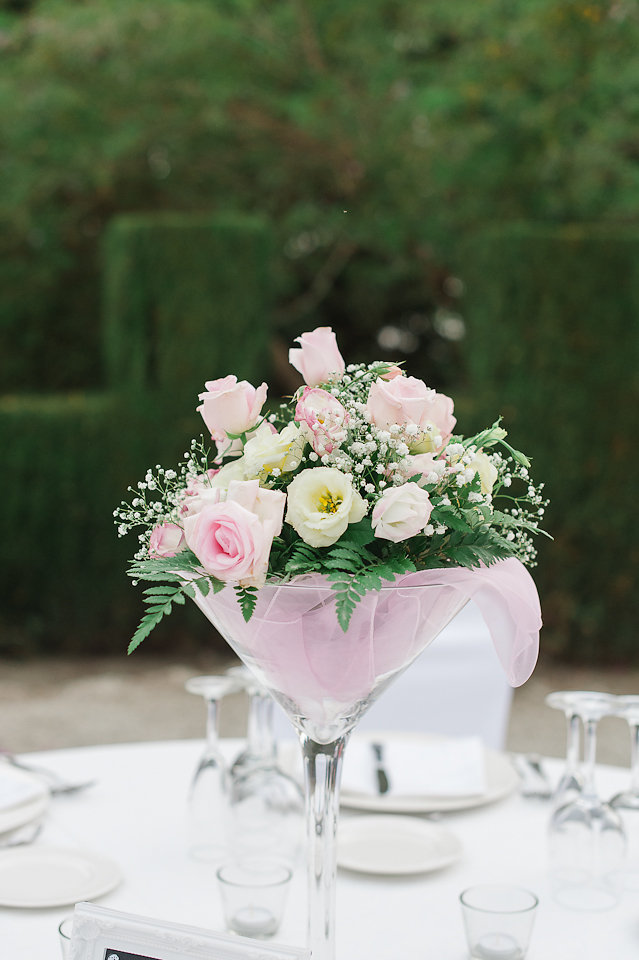 Wedding decoration: What will happen to your decorations? The things which are not rented, or belong to a venue? The things that you are responsible for? Make sure to have a plan for what will happen to these and who is in charge of it.
Cards and presents: You're going to try and recycle the envelope and gift wrap paper aren't you? Thank you!
Just as the fact that getting married is a conscious deliberate act, everything that you do on your wedding day should also be a deliberate and conscious act. It should be well thought out and done with purpose. It's about thinking about ALL the actions you take on your wedding day, and recognizing the impact of those actions.
Cute things that end up in landfill
Wedding flip flops
Confetti bubble bottles
Disposable cameras
Fans and parasols
Any gimmicky wedding stuff
Plastic cups, plastic straws
Wedding whistles
Balloons and their debris (or worse, littering wherever they fly away to, read this.)
There are always environmentally -friendly wedding alternatives
Why not embody the sentiment of less stuff, more meaning. Sometimes less really is more. You don't really need to stuff your wedding full of plastic products to make it a fun and special affair. There are many environmentally-friendly wedding goods that can be used on your wedding day with equal effect. And even if the things you want to include aren't plastic, wood maybe, or another material, you still need to think about what will happen to it when your wedding is over. Do your research. This awesome website Less Stuff More Meaning is a fab resource for eco-friendly wedding inspiration and ideas.
Wedding venues hold the key
A word to wedding venues, I personally think many venues hold the power to nip a lot of wedding waste and other bloody awful practices in the bud. Especially those who are brave enough. Maybe you can add a clearing-up tax to your wedding prices, so that you charge extra when you have to properly dispose of all the wedding crap that gets left behind. Or maybe, I'm sure it takes longer, you could recycle your rubbish, if you don't already, so plastics go into plastic bins, and paper waste goes into paper bins and not in one huge heap like I saw at the venue I was at. Yep, I know it's extra work.
Or even better, maybe you can kindly ask couples not to fill your venue with plastic crap (but perhaps more nicely than I have worded it!). Maybe it's worth your while, as well as good for the environment and a good marketing strategy, to present yourselves as an eco-friendly wedding venue and actually outright ban the inclusion of single-use plastics from your venues.
And dear couples, maybe it's your duty as a good citizen to not fill your wedding with lots of crap that will be problematic to dispose of correctly after your wedding is over. Because the five minutes of fun that these products/items give are not worth the long-lasting damage that they cause.
Let's love our planet, even on your wedding day too.