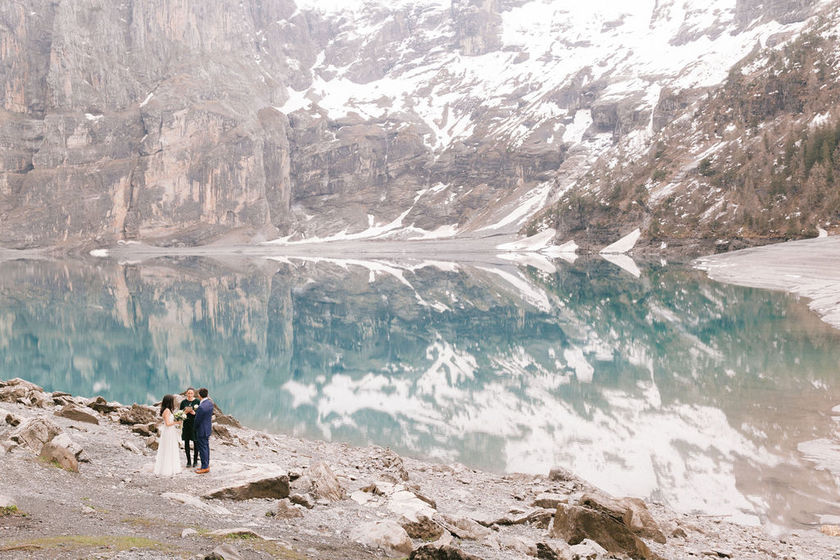 Get ready for your jaw to drop at the sheer beauty of this absolutely stunning elopement in Switzerland. You will be amazed by the natural beauty of Lake Oeschinen and the absolute beauty of the elopement ceremony that Daniela and Pablo put their hearts into. This people, is what it looks like to elope in Switzerland. Get all your wows ready.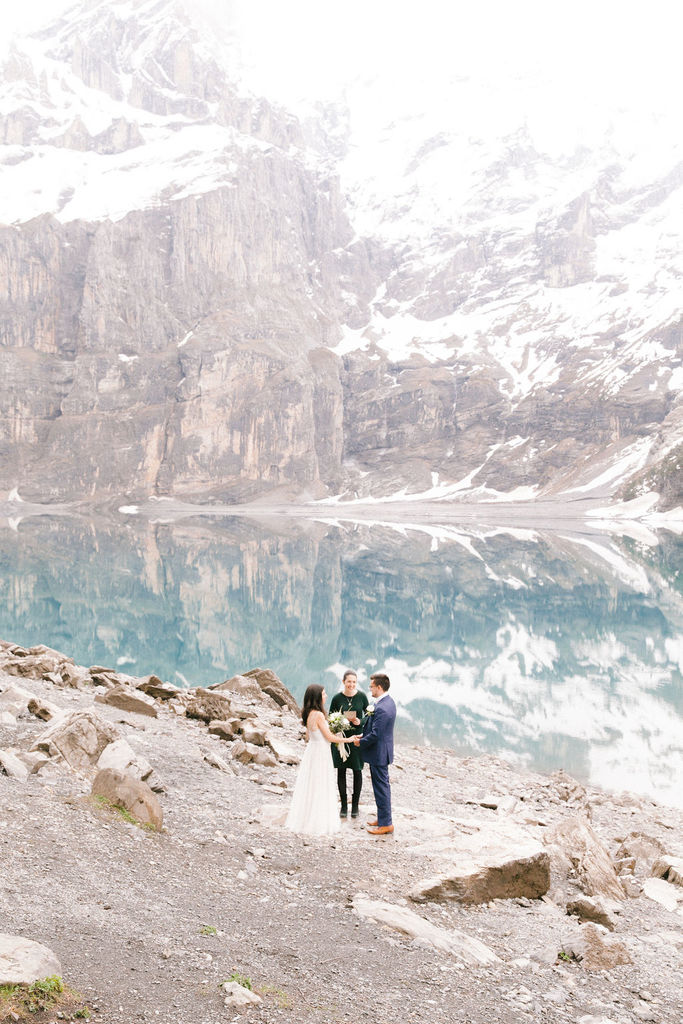 OMG, right? But let's first start at the beginning.
American sweethearts, Daniela and Pablo first met in high school. They had mutual friends in common, but didn't actually start dating until college. Flash forward a few years later and Pablo gets the crazy/awesome idea to propose whilst they were kayaking in a Florida spring, (expensive ring + huge body of water?) but thankfully, all went to plan. They stopped for lunch a couple of hours into the kayak ride and Pablo proposed on the water (very carefully!).
When it came to their wedding day, the couple knew that an outdoor elopement was for them, even though initially they had some doubts.
"At one point, after we were engaged, we considered the idea of not doing an elopement ceremony because of the expense (the trip, outfits for bride & groom, elopement package). We realized we'd regret it a few years from now if we didn't do something special to commemorate this day. It's a big deal and it shouldn't go unrecognized. "
However, once they decided on their elopement, their knew it was the right way for them to go.
"We wanted something really personal. This was a special moment just for us and our relationship up to this point. Everything we did we chose to do together and agreed on it all the entire way. It was not the most traditional approach, but it fit for us."
Eloping in Lake Oeschinen in Switzerland
As lovers of the great outdoors, the couple's only vision was for their elopement ceremony to take place in the mountains and their research led them to Switzerland.
"As we started to look at more pictures of Switzerland and the scenery, we decided marrying in front of a lake would be beautiful. Laura (their wedding planner) was amazing and sent us so many options that were stunning, it was really hard to pick. In the end, we decided to marry on this defined rock in front of the lake – we just picked the spot when we arrived!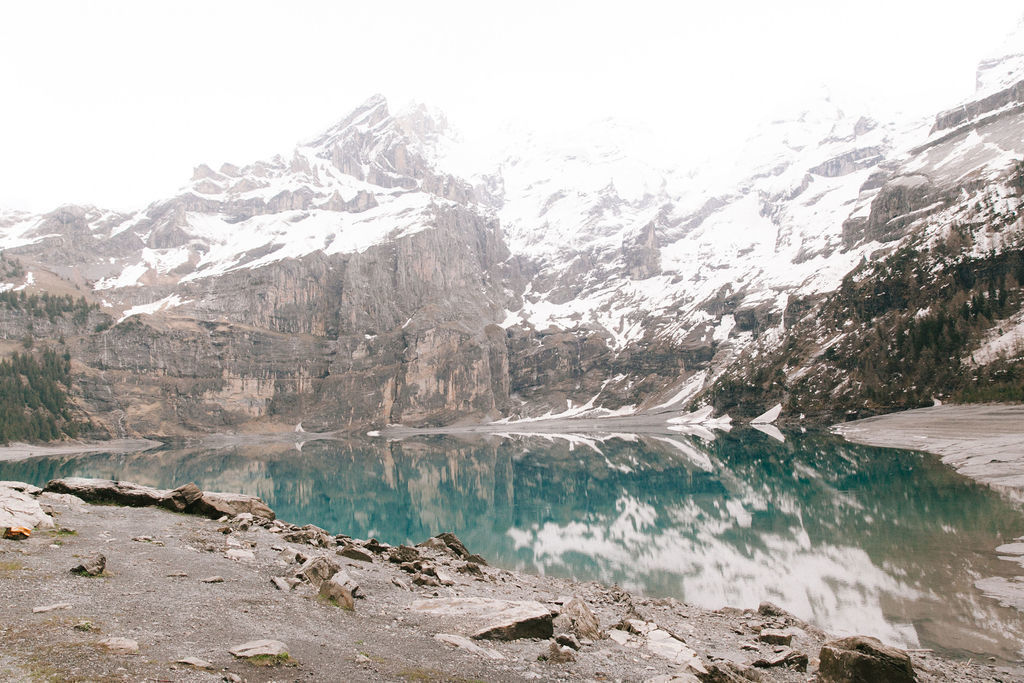 Their Swiss elopement ceremony
After taking a cable car ride up to the lake with their awesome Swiss wedding celebrant Marylin Rebelo, the couple took their places for their stunning elopement ceremony.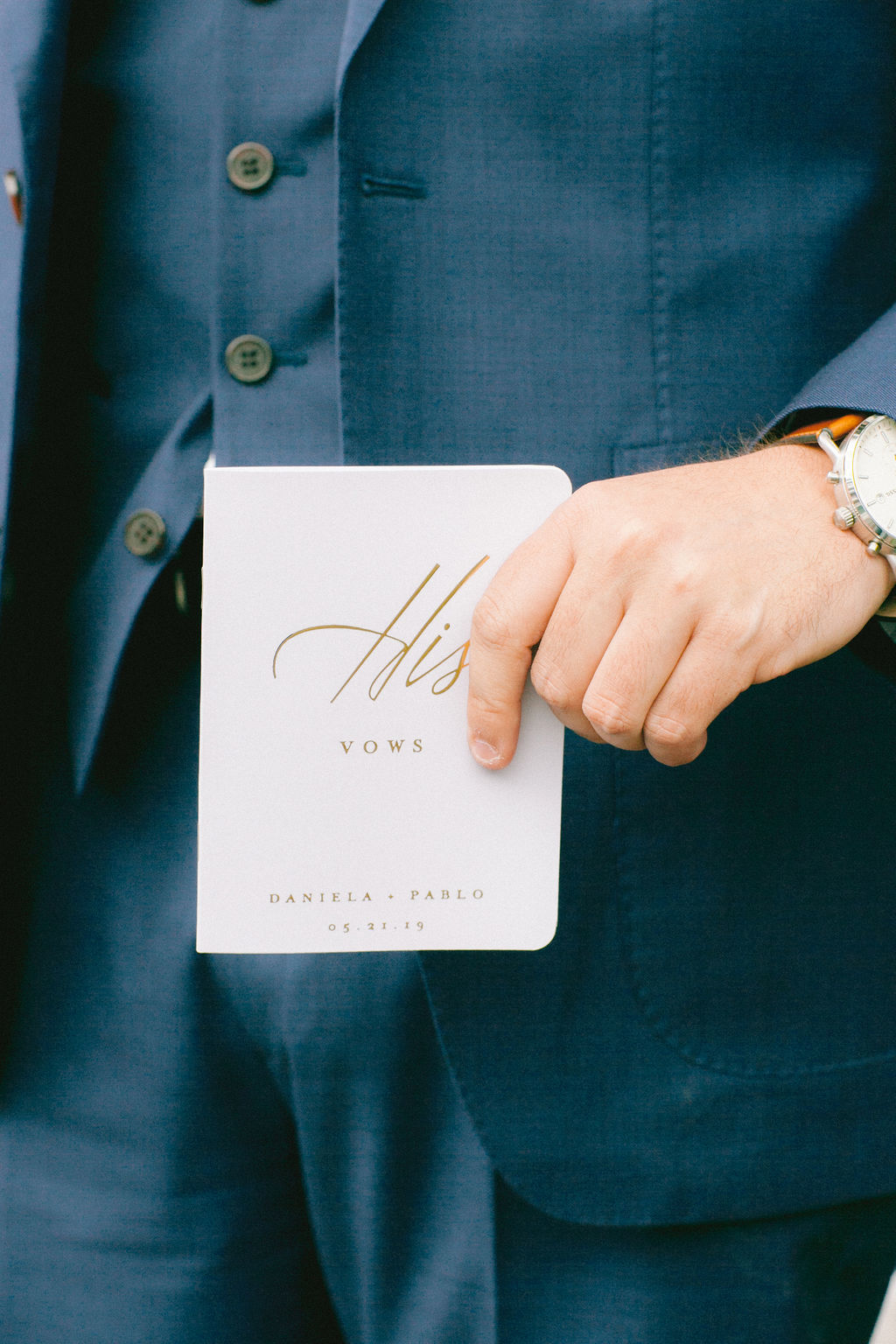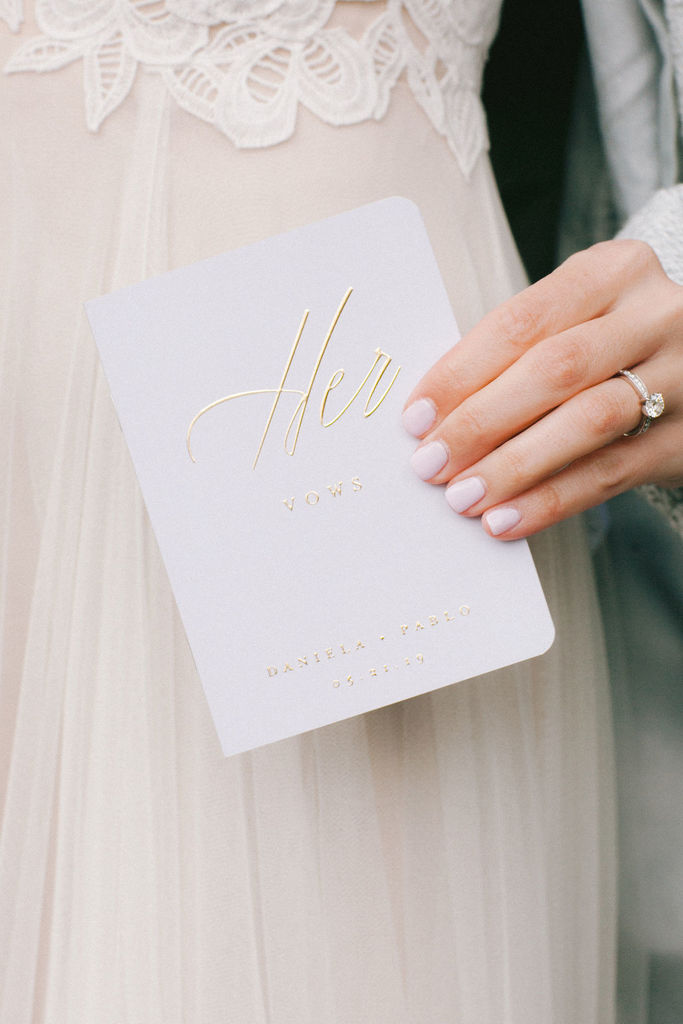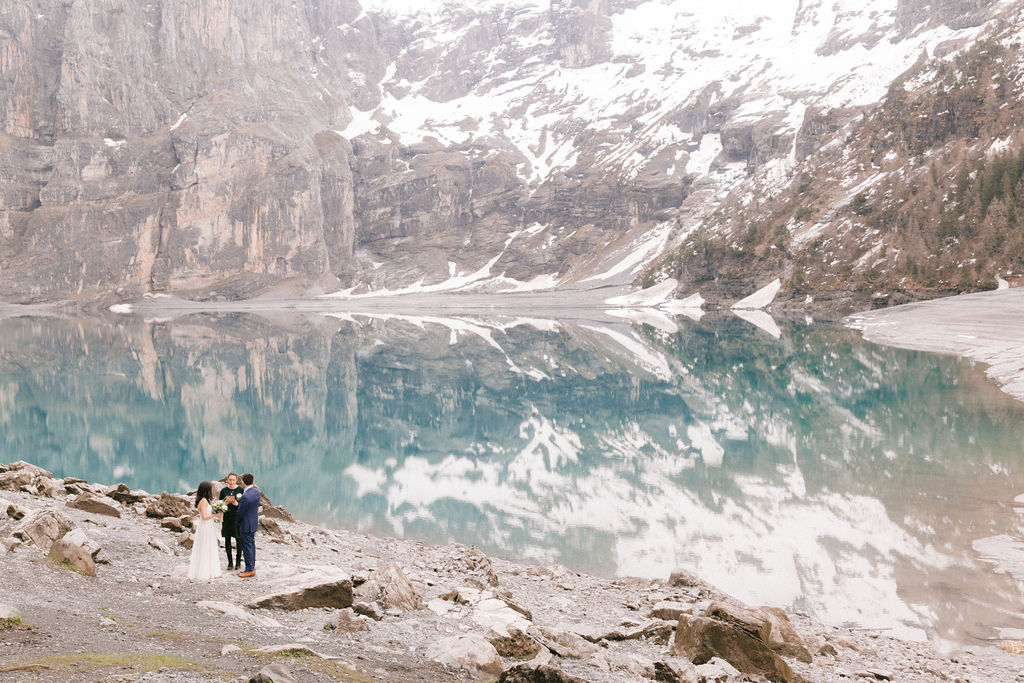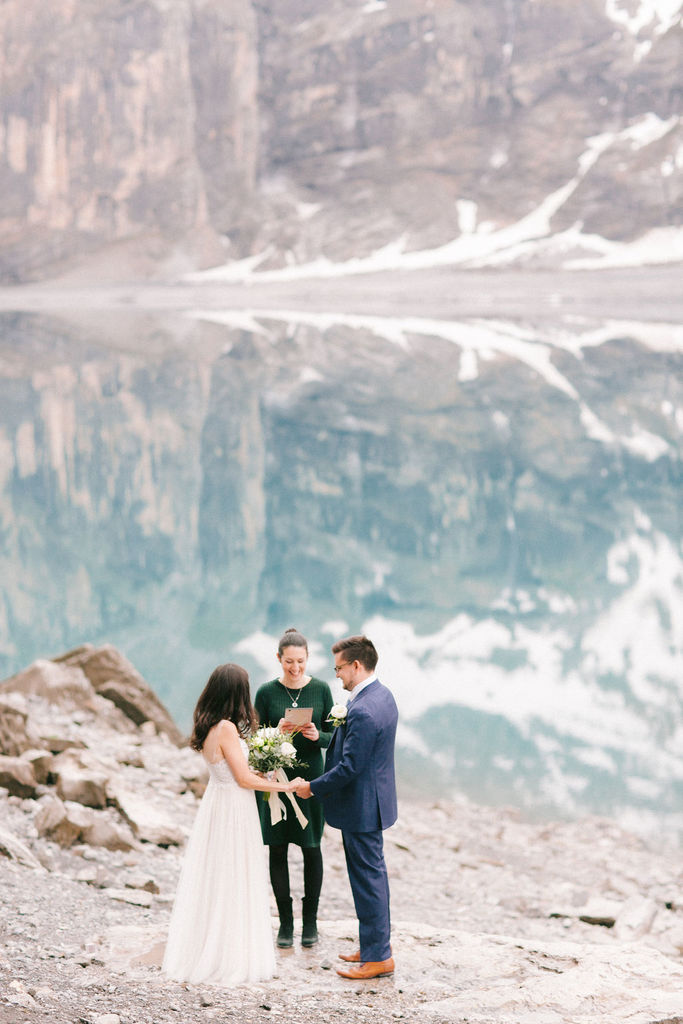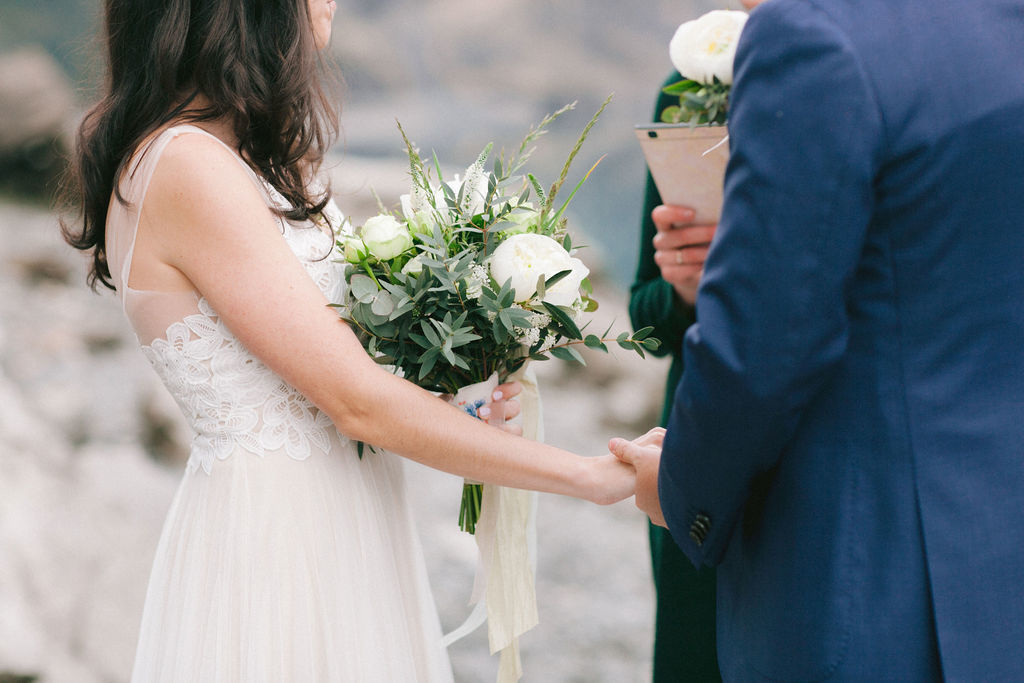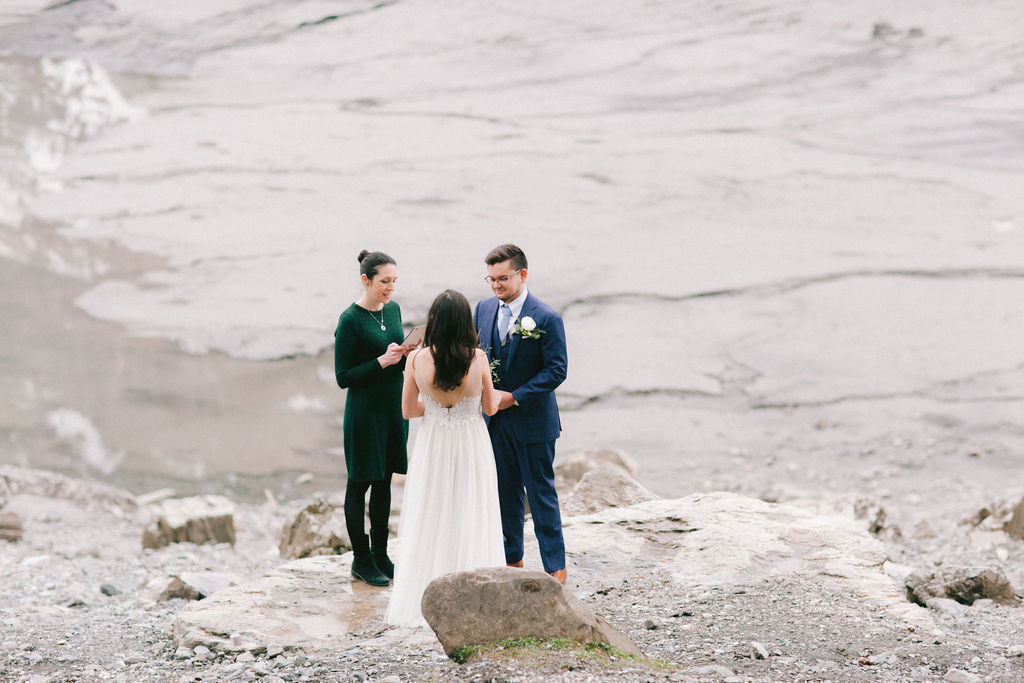 "Marylin really helped us figure out our vision for the ceremony. We really didn't give her much direction, and she built a beautiful ceremony for us. We really wanted something simple, light-hearted and a moment to exchange personal vows."
After the ceremony was under way Marylin stepped away to give the couple privacy as they said their heartfelt and personal wedding vows to each other.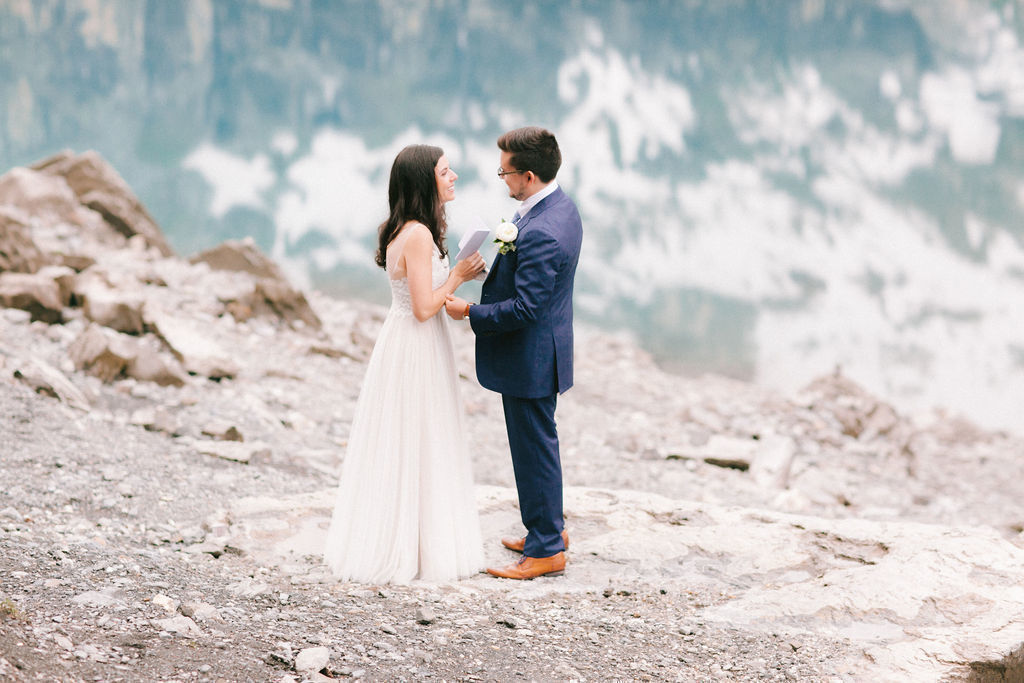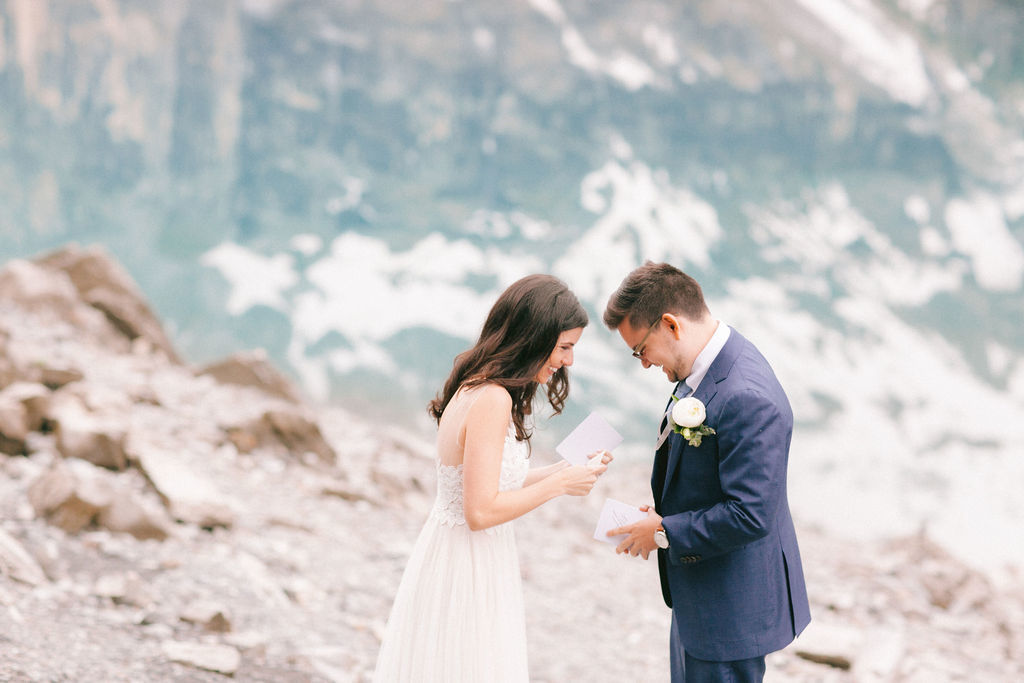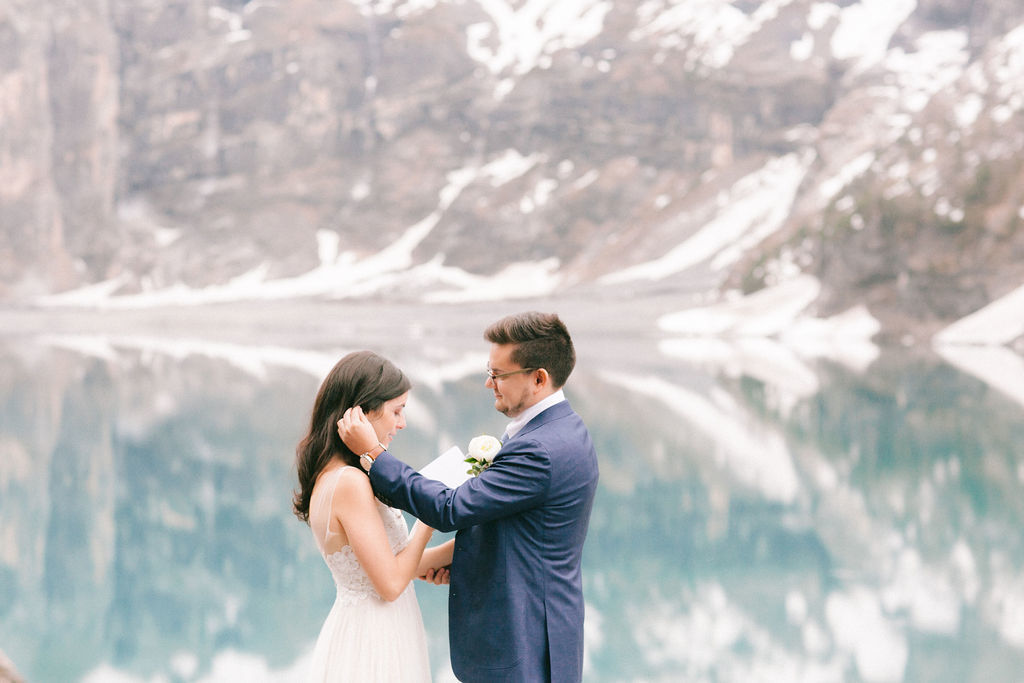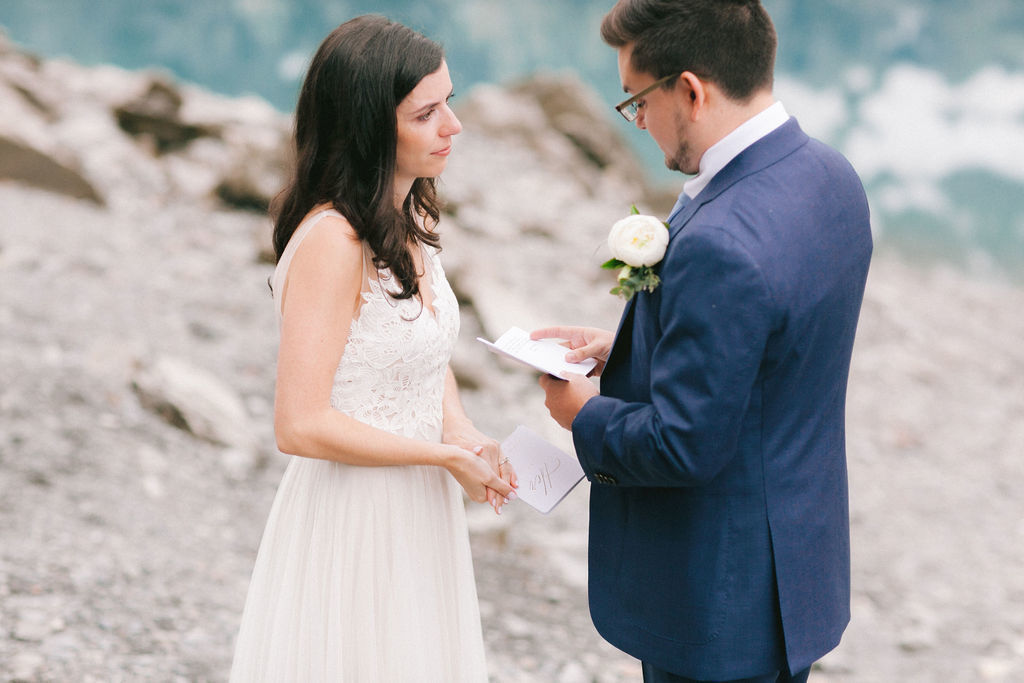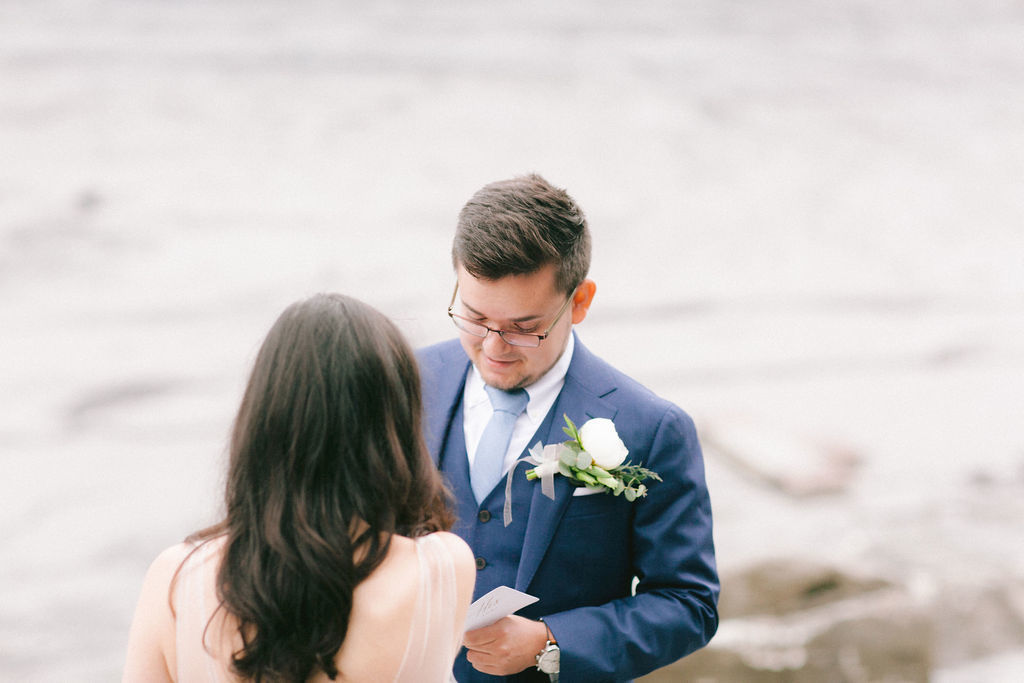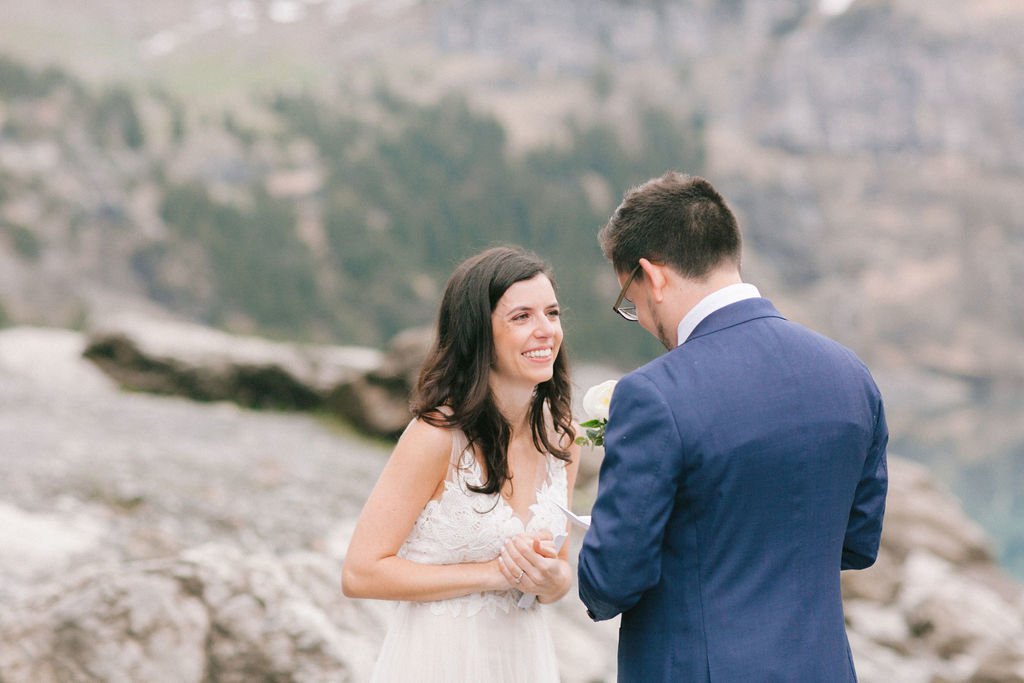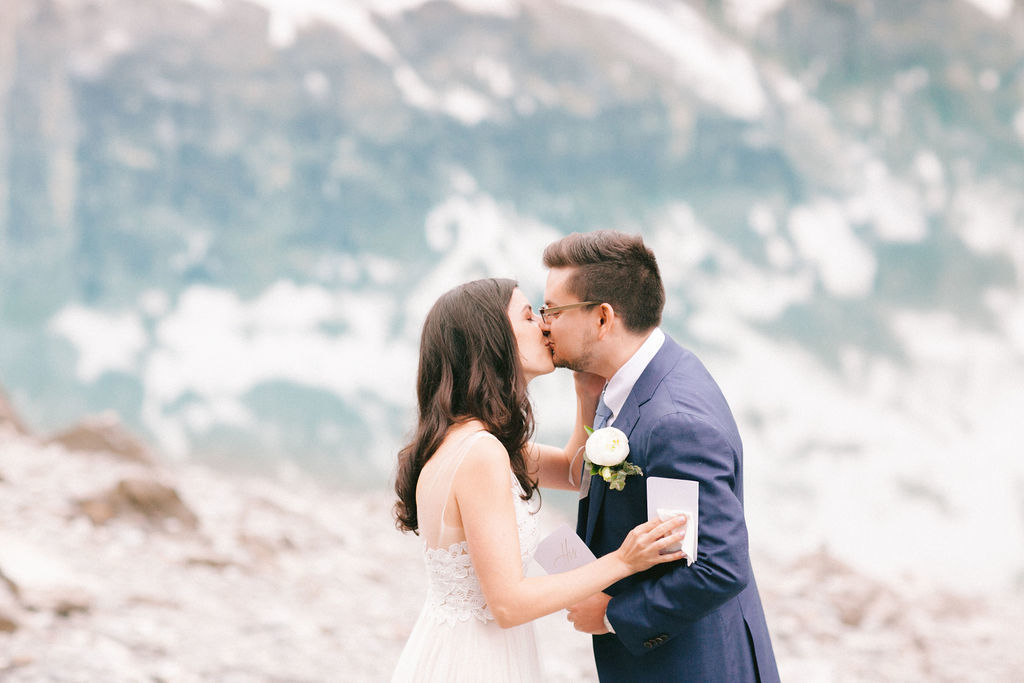 Side note: Are you crying? I am crying and I wasn't even there! By the way, if you've ever had doubts about exchanging personal vows to each other, these photos could not provide any further proof of what a beautiful thing it is to do.
After their touching vows, Marylin rejoined them and finished up their ceremony with her own words written perfectly just for Daniela and Pablo and guided them into exchanging their wedding rings with each other.
"Marylin made a lot of references to our history throughout the ceremony, which just brings a lot of great memories back, as if you're standing there now. We let Marylin use her creative freedom and she was INCREDIBLE."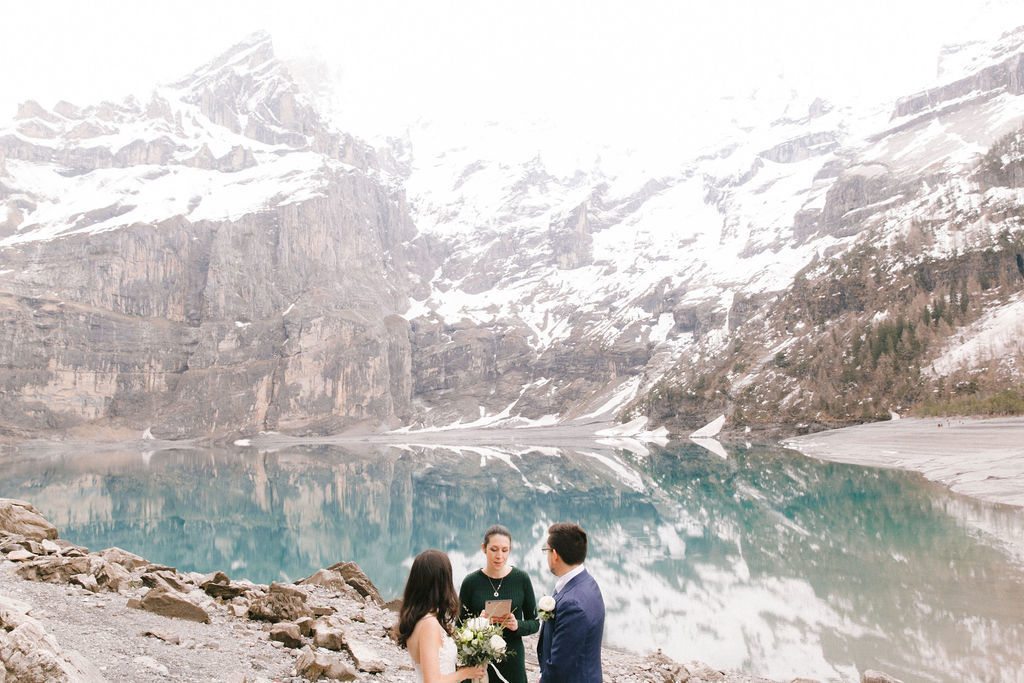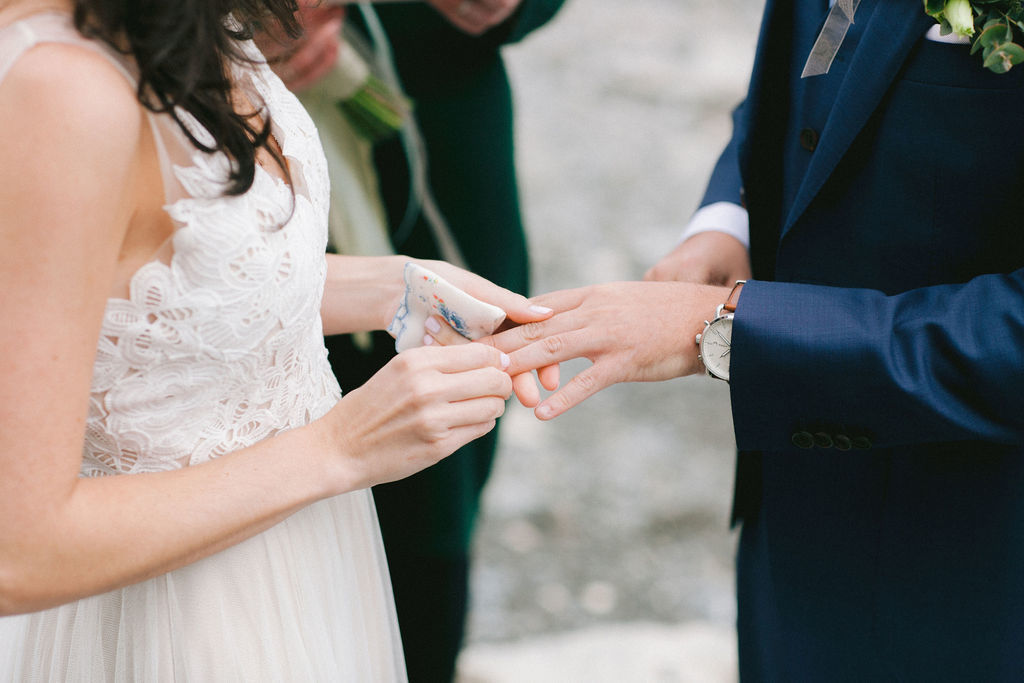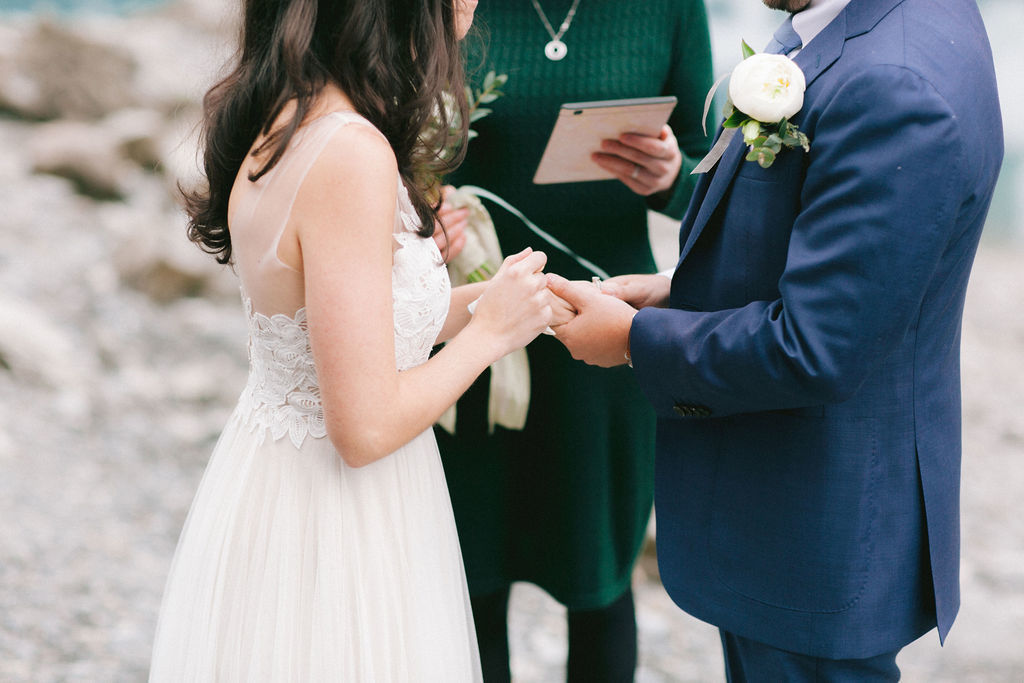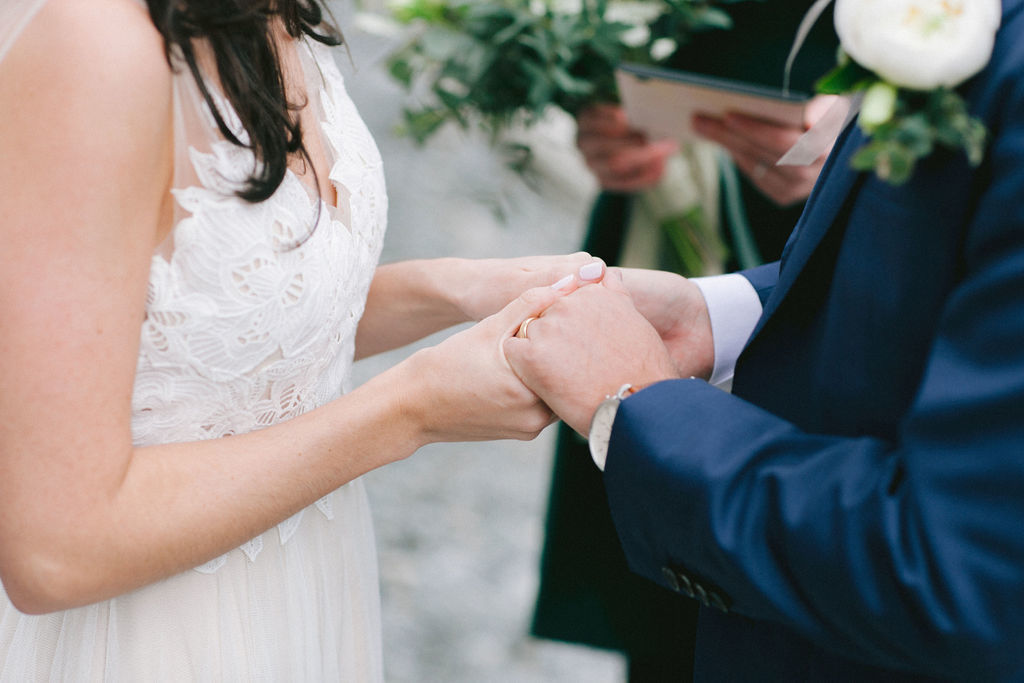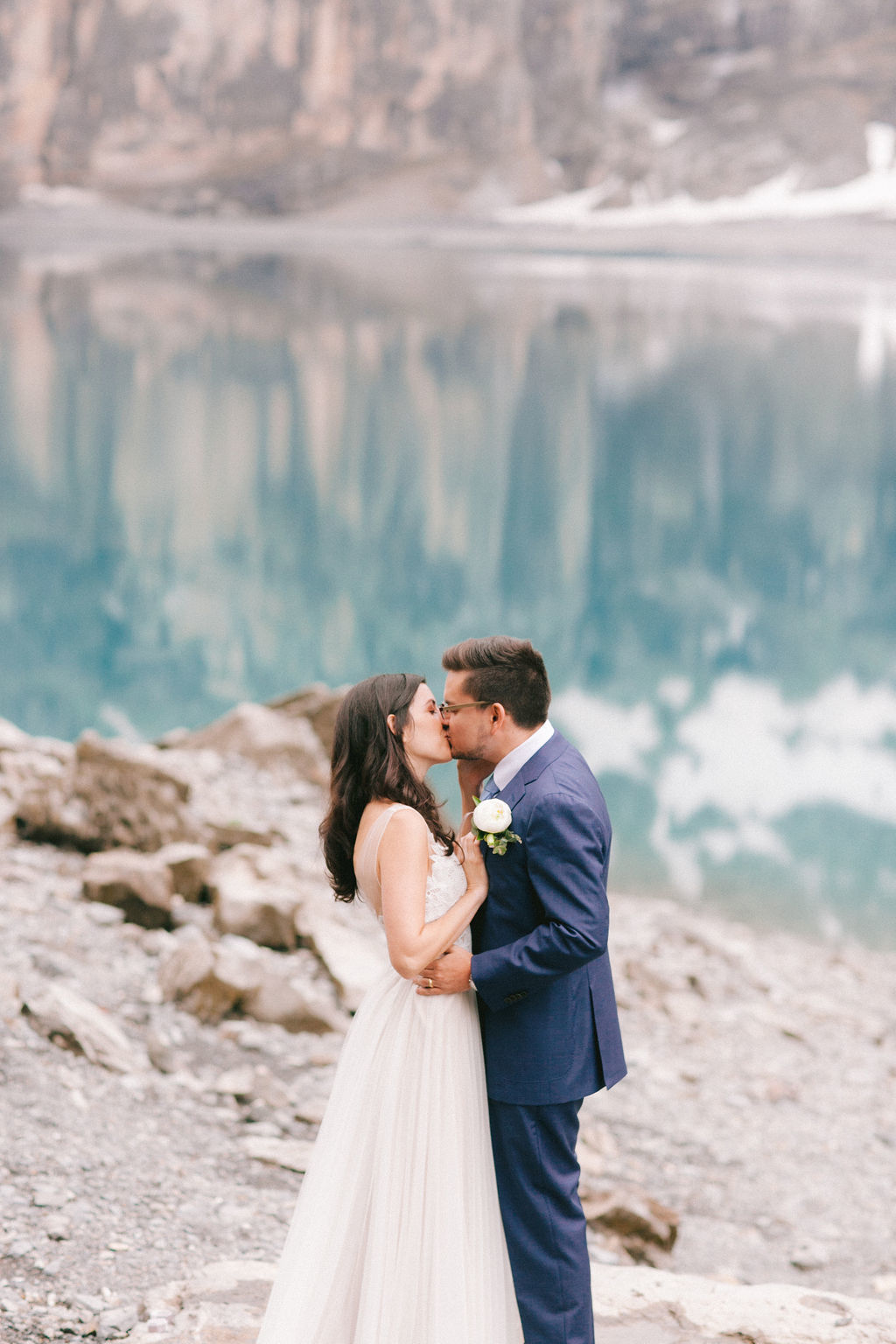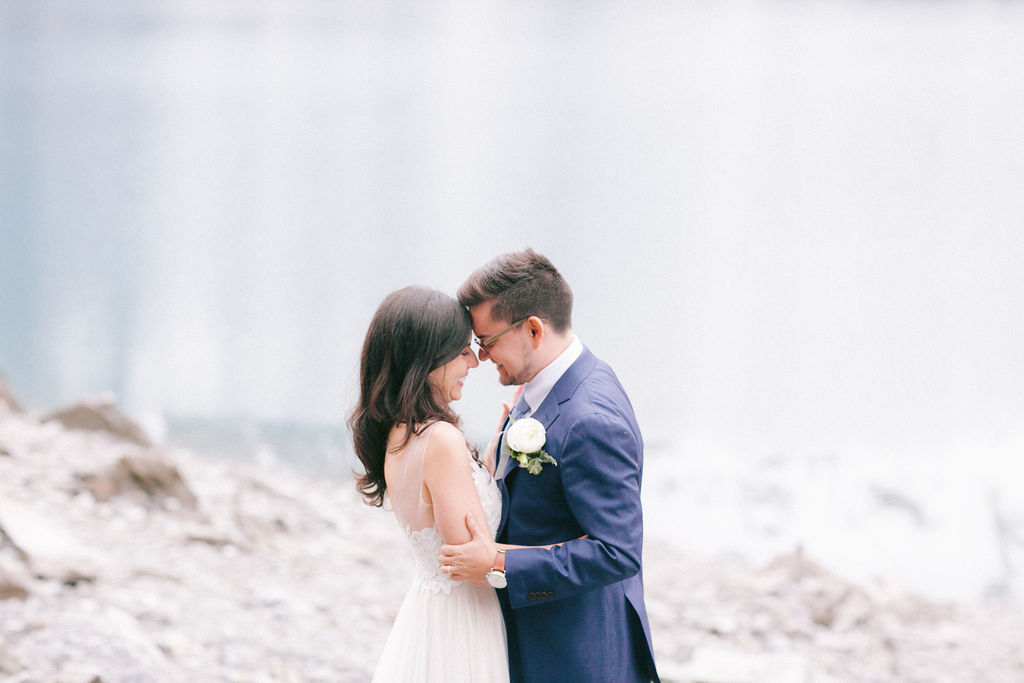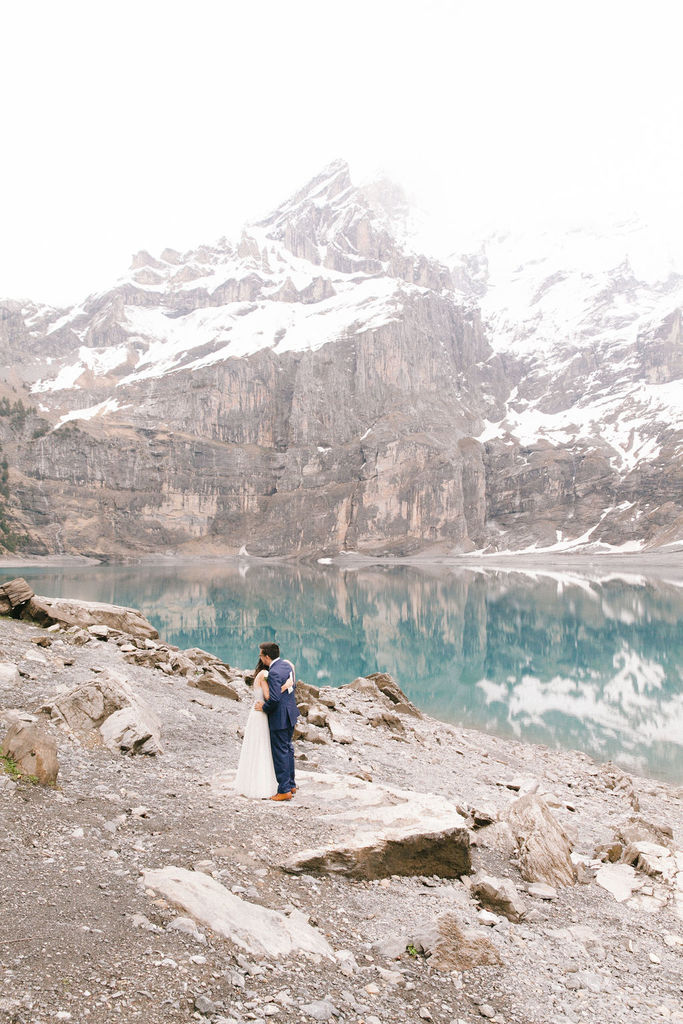 And whilst we're here, why not fall in love with Lake Oeschinen and Daniela and Pablo's elopement even more.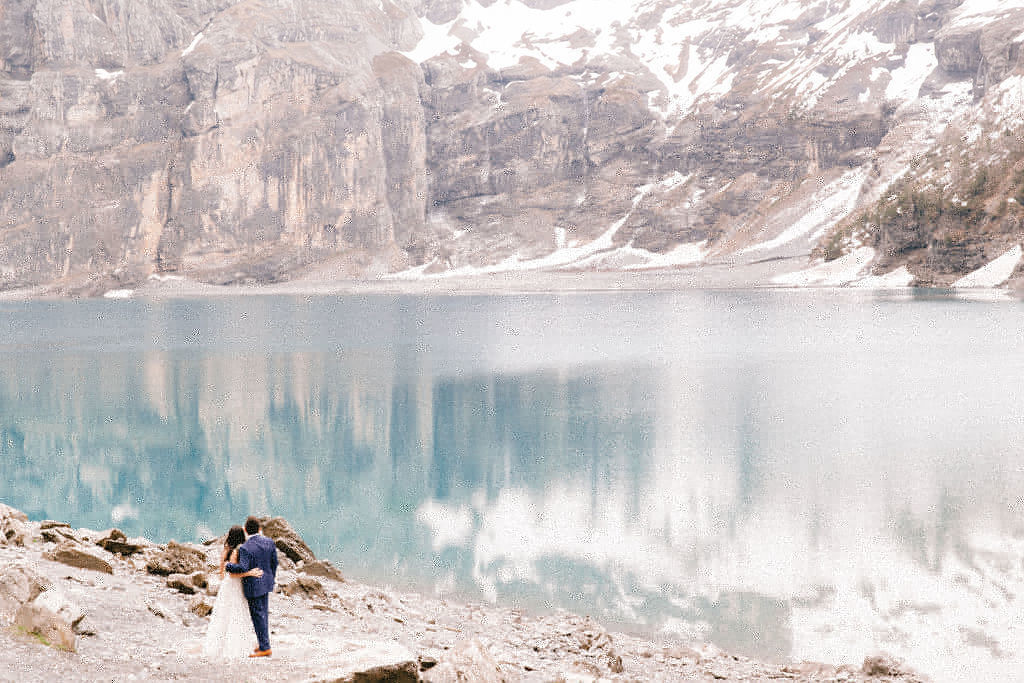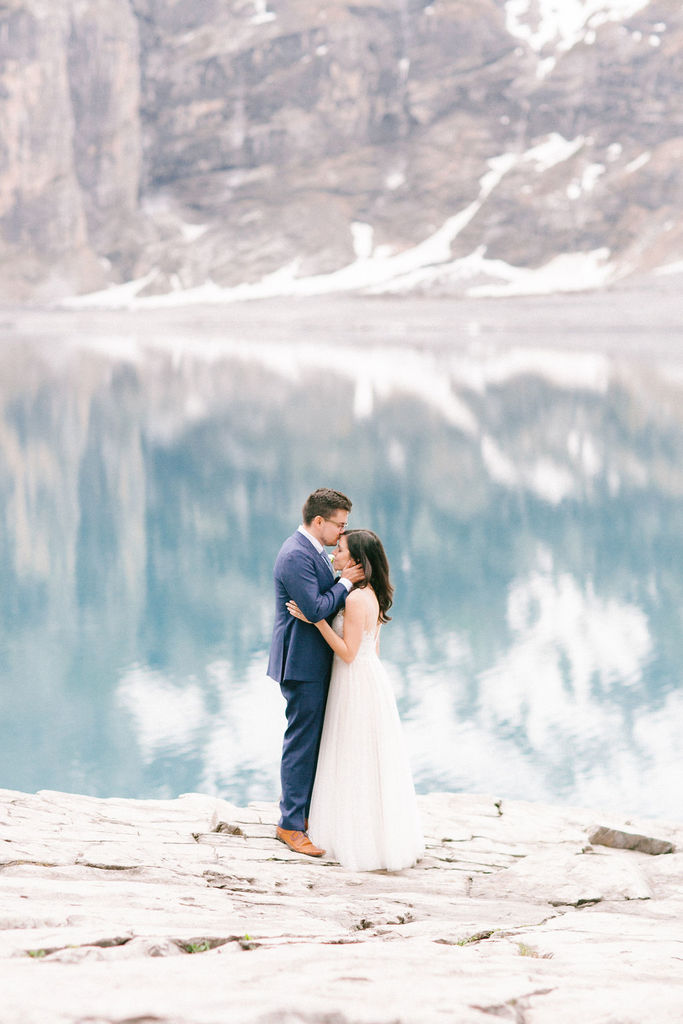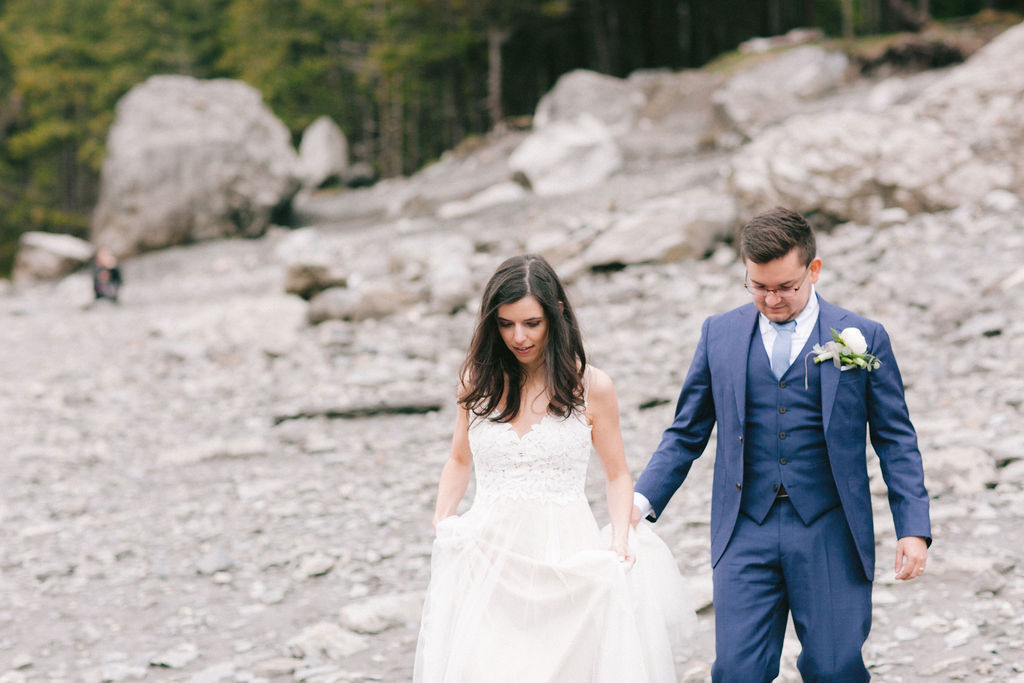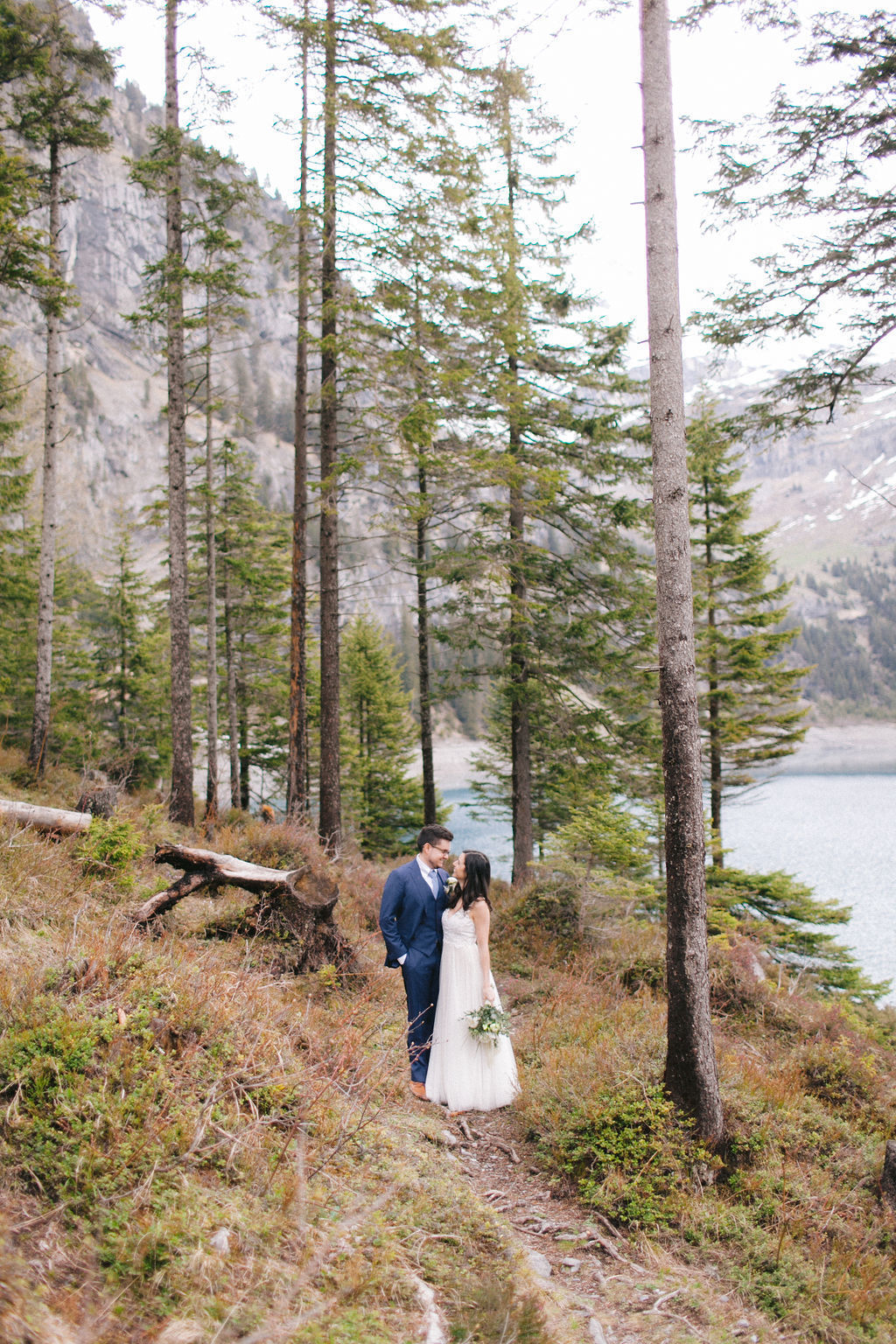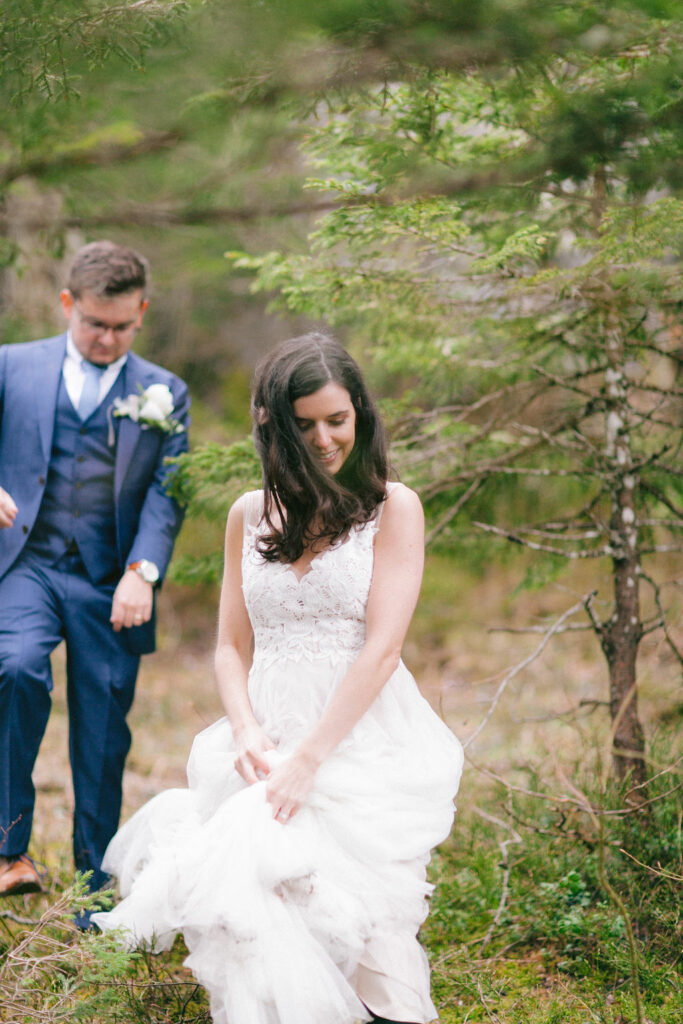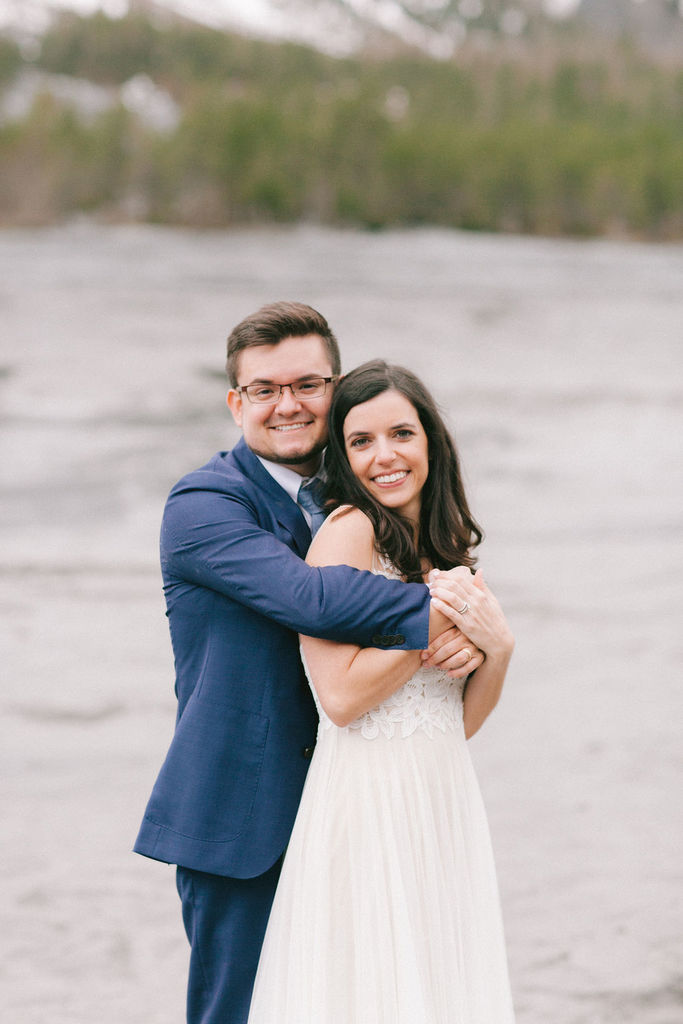 And these parting words of wisdom from Daniela and Pablo;
"Your wedding day is whatever you want it to be. It's important to choose what feels right and not what people expect of you or ask of you. Our whole day was perfect. Just do what you want and don't doubt the decision…it's your day! "
Round of applause, please.
If this does not make you want to elope to Switzerland IMMEDIATELY, I don't know what would. If you'd like to know more about eloping in general, check out this feature on the art of eloping.
The star cast
Special thanks to Daniela and Pablo for sharing their stunning Switzerland elopement story with us.
Photographer: Lucia Fatima
Planner: Laura Dova
Wedding Celebrant/Officiant: Marylin Rebelo
Hair/Makeup for bride: Carmen Roy
Florals: Atelier Trix
Dress: BHLDN (pre-loved and so affordable!))
Suit: Suit Supply (custom)