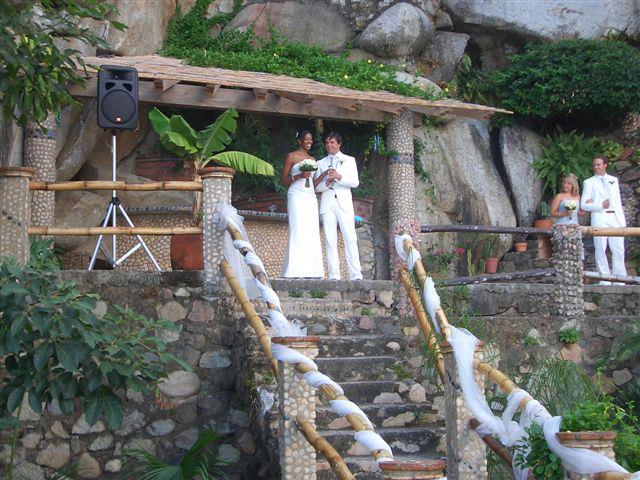 I love this industry that I work in. I love the professionals that I work with and learn from and I love the way that everyone tries to help and support one another to be able to provide the best for their clients, you, the wonderful couples embarking on your married life.
From the bridal stylists and visionaries who create beautiful wedding imagery and designs for couples to dream about, to the photographers who capture it all, to the amazing bloggers and writers who document it all and help to inspire couples to have the amazing wedding day that they want. I have so much respect for every aspect of it.
Yet, when I was getting married (ten years ago in November, woo hoo!) and not in the wedding industry bubble, I did not have this amount of admiration that I have now. I did not feel inspired the way I feel now, nor proud, the way I am now.
And why? Well, simply and honestly put, it's because I never saw myself in any of the stunning brides (models) who graced the pages of the wedding magazines. I never saw what I could do with my hair or what make up colours might suit my skin. I never saw me or anyone that looked vaguely like me. I was invisible. And I don't care what anyone says but when you constantly see people who don't look anything like you, being represented in the beautiful way that brides always are, there is a part of you that begins to feel that your value as a human being, let alone a woman, isn't the same. As a young girl, before you get to the stage where legions of admirers tell you that you are beautiful, you need to be able to tell yourself first that you are beautiful and that is pretty damned hard to do when the positive images around you don't help you to see your beauty either.
When I was planning my own wedding, when I didn't even have internet in the house, my first port of call was always to the newsagents! My local newsagent was a very nice, very sweet old man. After spotting me picking up wedding magazines, flicking through, huffing and puffing, eye-rolling and putting them back on the shelves, he said he would be happy to order in the American black bridal magazines, which I would receive a month behind due to them being imported. That was so nice of him to want to go out of his way to secure the magazine for me, which I doubt would have made him hardly any profit, if any. Perhaps, he felt sorry for this bride-to-be who had no glossy big day inspiration at her fingertips. However, I declined his oh-so kind offer.
Why? I hear you shout! Well, mainly because I did not want to be singled out. I did not want to buy what was classed as a 'specialist' magazine, especially a US magazine which although full of women of colour, still did not represent me as a Black British woman. A magazine which advertised products, dresses and amazing hair and make-up artists whose services were a plane ride and a couple of taxis away. Nor did I not want to be the freak who had to make a monthly trip to the newsagents to pick up my 'special' magazine. All I wanted was to pick up a copy of what was already on the shelf, to run home with it (of course, buying it first!!), put the kettle on, put my feet up and dive into wedding heaven with a magazine that also catered for me, even just a teeny weeny bit for me (a quarter of a page would have done!).
The no-colour zone
I know there are many reasons why ten years ago featuring black models and black beauty products was not always a viable option for UK wedding magazines and wedding advertisers etc. And although I am not naive or stupid to think that overt racism was a big factor, I am astute and clever enough to know that black women and women of colour as people, did not really exist as viable mainstream consumers in the minds of wedding magazines and the industry as a whole. I also know for instance that even if someone wanted to feature a black model in a shoot, ten years ago it may have been a blimming hard job trying to find one, as at the time Naomi Campbell was being championed as Britain's only black model and back then she was probably commanding far more than a wedding magazine shoot budget could afford. I recently read a fantastic post on Love My Dress, which looks at some of the reasons why even now magazines and blogs can struggle to feature black models or real weddings of black or coloured couples. It is a tremendously enlightening read, as are many of the comments that follow.
There is a deep history to all of this that is far more complex and requires far more analysis than what I can do on this Sunday morning, but I really think that things are changing for the better and Nu Bride's win for Best Big Day Inspiration blog, at this week's Wedding Blog Awards, not only bought a tear to my eye but made me feel even more confident that the only way is up for coloured representation within the wedding industry! When I found out on Twitter that Nu Bride had won I also saw various tweets about Nova's (the lovely creator of Nu Bride) amazing acceptance speech. Oh to see a video of this. But without it, I can only imagine what Nova said. Speaking from the heart and imagining that our thoughts on this are similar, I can only imagine what a powerful moment it was for her to find mainstream recognition of her blog and the positivity that she is bringing to the industry. What a magical moment that must have been.
So let me turn to the wonder that is the Nu Bride blog and explain why I feel the way I do. Firstly, what I love about Nova's blog is that in my eyes is totally mainstream. You can enjoy her blog if you are black, white or Asian, or whatever your race or ethnicity. It is a blog designed for brides, whoever you are and this is shown throughout the positive imagery of black, coloured and white models and real life couples, too. This is so important, I can't stress this enough. As any teenage girl of colour will tell you, we don't want to be made to feel like we are 'special,' for the wrong reasons. We don't want to have our little section on the news agent's shelf for 'people like us', we want to be in the mainstream with everyone else, because we are part of the mainstream like everyone else. And this is why, I think Nu Bride is spot on in this respect. And apart from that, Nova's lovely personality and voice shine through her blog and you feel her passion is speaking right to you and making you feel included, whatever your background.
There are others too. The Secret Wedding Blog is also doing a damn good job at highlighting our society's beautiful multi-culturalness without making it seem like anything other than the totally normal thing that it is. Not like some special phenomena that engulfs a particular section of society!
The only way is up
Things are getting better but there is still more that can be done. Even on my own blog, I myself struggle to feature weddings of multicultural or coloured couples and when I can, I do a little skip because I want to showcase them so that my blog is representative of society as a whole and also so I am not the only black face on my blog, hee he!! But my dilemma, I'm sure is also probably faced by other bloggers and magazine editors' in that submissions of black and coloured weddings are not commonplace and harder to come by, even. Which shows perhaps that we have to try that little bit harder. And perhaps the next time a wedding shoot is being designed why not request a black model? I haven't bought enough UK wedding magazines to know for sure if a black model has ever featured as the cover girl but I hope so and if not, I'd love to know why not! Why not?
So thank you to the Wedding Blog Awards for recognising Nova's talents in being able to bring black and coloured models and real life couples into the mainstream, so that all of the people of colour out there excitedly planning their own weddings can do so in the knowledge that their celebration is represented in exactly the same way as everyone else's, on the same pages and blogs as everyone else's, just as they should be.
We are getting there, people. We really are.