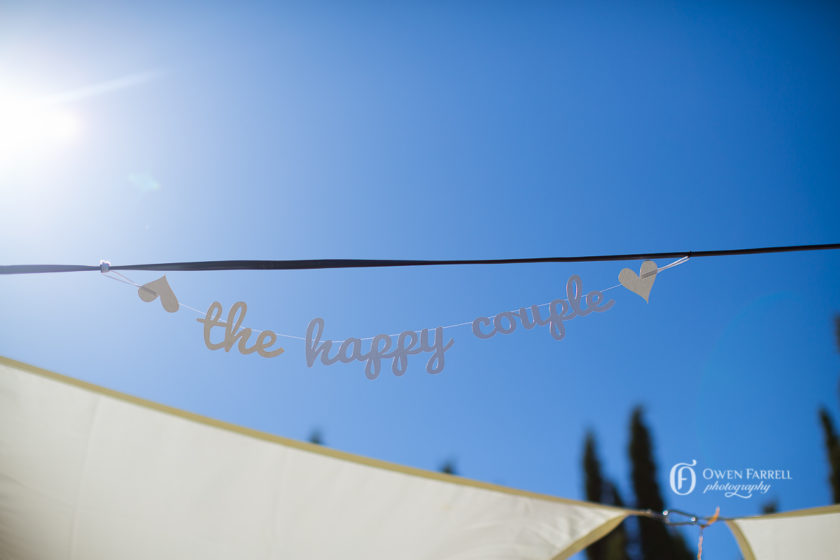 Every now and again I like to write posts about what it means to be a wedding client. Because in case you've never thought about it, somewhere along this exciting route to becoming married and becoming a newlywed, you will, if not already, become a wedding client. Someone who engages the services of a wedding professional to work their wedding magic for you. So every once in a while, it is good for you to be reminded of the things you may come across (or not!) when you are a wedding client.
You may or may not know that when you work with a wedding planner or use the services of a wedding website or directory, any wedding professionals or suppliers that you choose via the planner or website might have to pay a sales commission or fee for being selected by you, the client. Many wedding planners do not work on this basis, but many do, which is why I've decided to write this post.
Let me just say for the record, in theory there is nothing wrong with sales commissions if this is the agreement between the wedding planner and the supplier who they work with, but in practice there are some issues that could do with being ironed out, which I'm hoping to explore in this post.
As a wedding client, you may be thinking, what has this got to do with me? And you may be right, as after all it is an agreement between a planner and a supplier, but I think as a wedding client you should be aware of the process in which your wedding suppliers are recommended to you and be fully informed of the relationship between the supplier and planner.
The theory of sales commissions
Let's say you are working with a wonderful wedding planner, who is very experienced and well known within their industry and full of contacts for all types of suppliers that you want for your wedding. Say they recommend a few selected suppliers to you, within your price-range and who fit your vision of what you want and you then go on to book those suppliers. They may book the suppliers directly for you or ask you to contact the suppliers directly. But most (the good ones) will have probably checked before that the supplier is available for your date and will ask them to hold it for you, whilst the final booking agreements are made.
Many couples like to work with planners in this way as the planner actively helps you to connect with your suppliers and introduces you to people who you may not have come across via your own research. It is also nice to know that the wedding planner has worked with many of these supplier beforehand so, they are in effect vouching for their services.
And so in return, once you as a client is confirmed and/or the services are concluded, the supplier shows their appreciation in receiving a new client via the planner, by giving the planner either a fixed fee or a percentage sale commission.
As I said before, in many parts of the wedding industry, all over the world, this is a standard procedure and when it works like this, it can work well. But the point is, when and if it works like this!
The commissions low down
As a celebrant, I work with many wedding amazing wedding planners. Some do not take commissions from their suppliers, some do. They all have their varying reasons for why they do and why they don't and this goes for wedding planners worldwide too.
I am happy (in most cases) to pay a commission to wedding planners who recommend me. I am also confident that planners who recommend me, do so because they think I will do a good job, not because they are making money from me. I also know that they sell my services well and recommend me because of their good experiences with me and because they believe in who I am as a person. But I also know and can imagine that not all planners wherever they are in the world, operate like this.
Commission no-nos
Here's my little selection of reasons for when sales commission can cause problems, and when they get down right thorny. None of these scenarios represent the good side to sales commissions.
IT'S NOT GOOD IF… your wedding planner takes a commission from the suppliers they recommend to you and you do not know this. I think this is fundamentally wrong and really against the rules of transparency, which any good business should operate under. Even though it may not influence your decisions, or you may not even care, you should still know that sales commissions are paid from the supplier to the wedding planner. End of.
NOR SHOULD WEDDING PLANNERS... recommend certain suppliers or even venues to you because more money can be made via them, than other suppliers. The money should of course not be the motivation for their recommendation.
OR WHEN….wedding planners augment or invent suppliers' prices to get a better cut for themselves. The good news is that much of this happened in times when the industry was not as advanced in terms of social media and online marketing. Now, every business has its own website and it is very easy to contact suppliers directly. So, now thankfully it is pretty difficult to say that someone charges X +Y amount when in fact they only charge X. But again, if everything is transparent, this should NEVER happen.
What good planners do
-Make you aware (in their contract or small print) that they earn commissions from suppliers, if they do. Plain honesty is the best policy.
Know their suppliers inside out and recommend their suppliers to the right clients based on needs, budget and vision. As a little example, because you know I love my examples, years ago a client who booked my services via a wedding planner (who no longer works in this industry, thank goodness) was told by them that I would 'throw in' some religious elements to the ceremony, if needs be! This could have been a nightmare, but luckily it wasn't and I didn't compromise the services that I offer to honour what a wedding planner had wrongly sold. But stuff like this should not happy when planners know their suppliers well.
a good wedding planner who accepts a commission from suppliers, should leave you confident that the people they recommend are 100% right for you. And this is usually obvious because of their passion, respect of, and happiness in recommending those suppliers to you.
Conclusions
So my point is, there is absolutely nothing wrong with wedding planners earning sales commissions from their suppliers. And it would be naive to think otherwise. Everyone in the wedding industry loves what they do and wants the best for their clients, but they (we) must run our passions as a business and pay bills in the meantime. One requires an income to do this and for some, sales commissions are a vital part of that income.
What I am saying and what I hope you've understood is that, it's all about the process. It's all about how wedding planners recommend suppliers. What they tell you, what they show you and how they communicate to you the relationship that they have with that supplier. Because y'all, it's all about being honest and transparent.
If you feel that someone is being recommended to you for the wrong reasons, then do your own research into them and see if you are still happy with them. And at the end of the day a recommendation is a recommendation, not an obligation to contract someone's services. So you can in fact, pick and choose whoever the hell you like.
So, there you have it. My lowdown on sales commissions and transparency. Thank you very much.