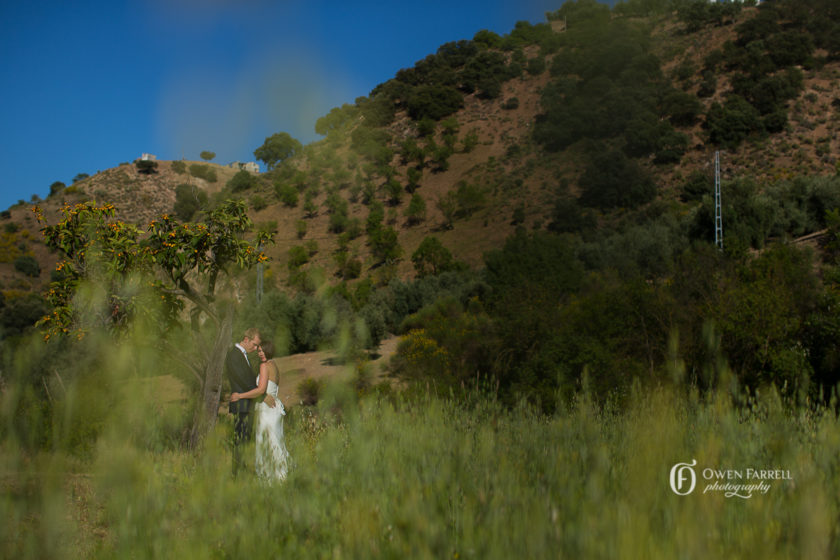 A natural and rustic wedding ceremony surrounded by beautiful countryside
Verdant and lush lawns and hillsides, beautiful clear blue skies and warm rays of the early summer sun. What more of a stunning setting for an intimate ceremony can you ask for?
Naomi got in touch with me in 2012, a little over two years before their wedding date. They'd not long had their beautiful daughter and now with that extra perspective in mind, were excitedly making plans for their wonderful family-centred wedding celebrations.
They embraced so many of the ideas I gave them and also came with many of their own, which I love. They loved the idea of standing facing their guests, some thing that had never occurred to them before. They were inspired by the Spanish arras ceremony, which they felt was very fitting for their Andalucian countryside wedding and they adored the friends and family vow, which gave their family and closest friends the opportunity to publicly voice their own love and support of Naomi and Rob's union. The results, courtesy of Owen Farrell Photography are plain to see.
The simple touches….
Mad love to the following;
Photographer: Owen Farrell Photography