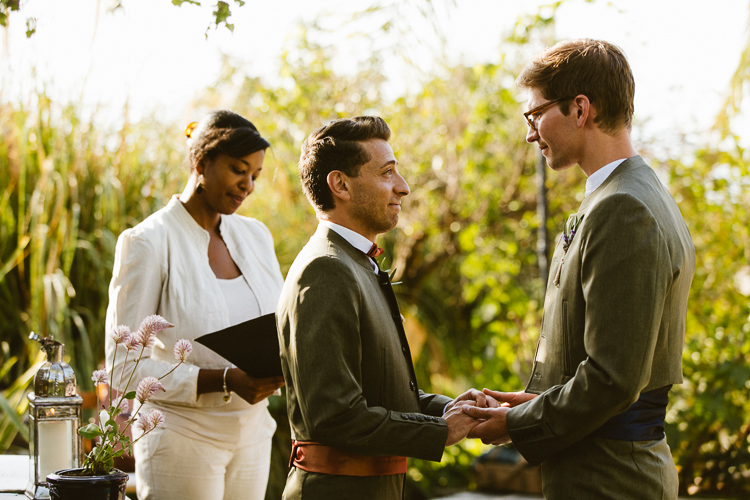 Where hints of Morocco fuse with a slice of paradise
The gorgeous Aaron and Ahmet were model students for me. I did not need to persuade them about the merits of a personalised ceremony, the beauty of writing and saying their own vows or the love that you can feel when you involve your guests in your ceremony. They came with this knowledge already to hand and with my guidance I was able to help shape their perfect ceremony for them.
With backgrounds in drama and teaching, they had no fears about writing, what turned out to be the most wonderful of vows. There was also lots of live music too, which I love. Aaron's brother on the guitar, a group sing-a-long of the Beatles' I Wanna Hold Your Hand and their good friend Stevie also sang during the ceremony – the best rendition of Love You I Do, (from the Dream girls) that I've ever heard. Live music really brings a whole other level to a ceremony. I love it, even though the Beyoncé I think I am, is nowhere near how good I actually am! I think that is the same for us all though!
There was also a very emotional candle ceremony with their mums and a surprise for Aaron, too. Ahmet presented him with a plaque with details of the star which falls over the stunning Casa de Laila, every year on the day of their wedding, which he had named after he and Aaron. So much emotion, so much personalisation, so them! That's all I ever ask. I loved this day thoroughly and am so pleased that Ahmet and Aaron allowed me to be a part of it.
And my wedding buddy Andreas Holms' photos are utterly superb and capture the emotion perfectly.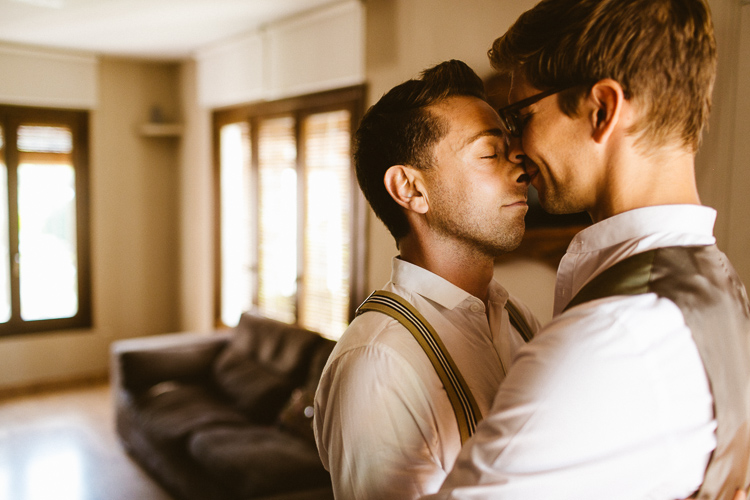 Mad love to the following;