This is going to be a hard post to write, because I genuinely don't know where to start. Shall I start with the awesomeness that is Melanie and Rebecca? Their clear vision for their ceremony? Their amazing ideas? Their unique ideas? Or how they managed to fill their ceremony entirely with their heart and soul? Do you see my problem? There is a lot of goodness to get through, which is why I'm stuck. So I suppose I will just start at the beginning and cover all awesomeness, layer by layer.
What I love about Melanie and Rebecca when we were first in contact, is that their emails always sounded like we were sat together in a room talking to one other. I loved that. That right from the outset there was a really friendly vibe, like we'd all known each other for longer than what we actually had. That always makes for a great start!
Melanie and Rebecca knew what they wanted to put into their ceremony and knew what they wanted out of it. And the results were spectacular.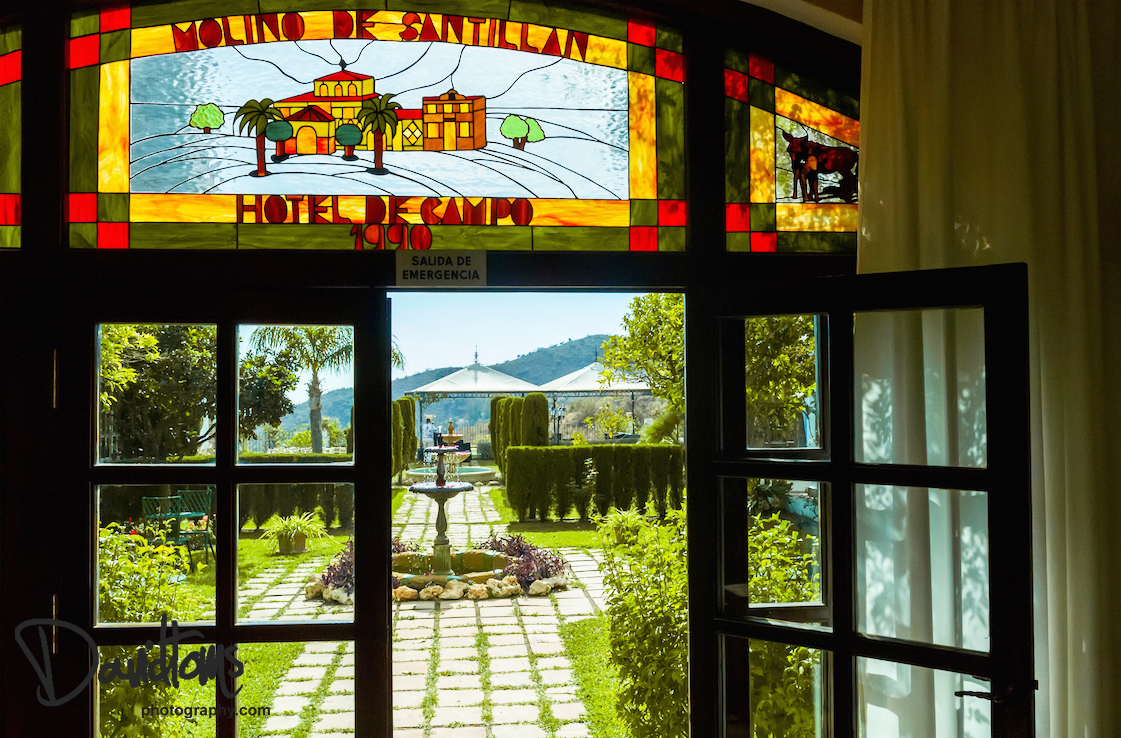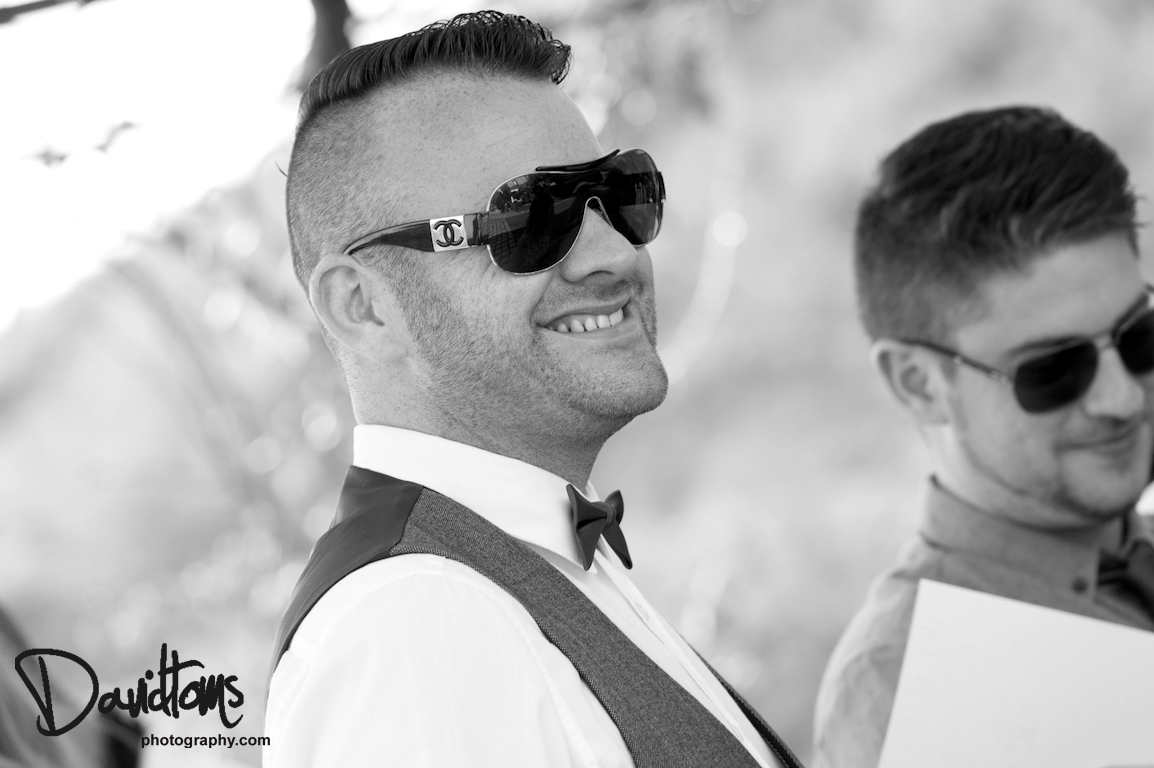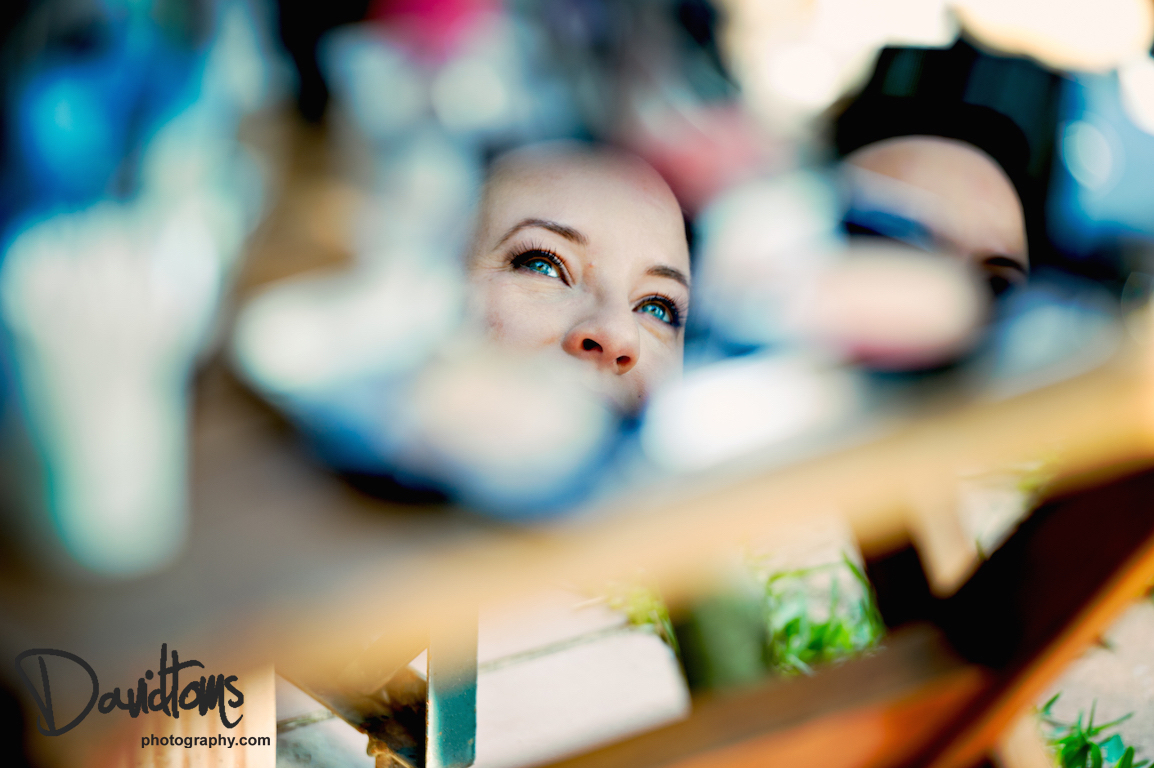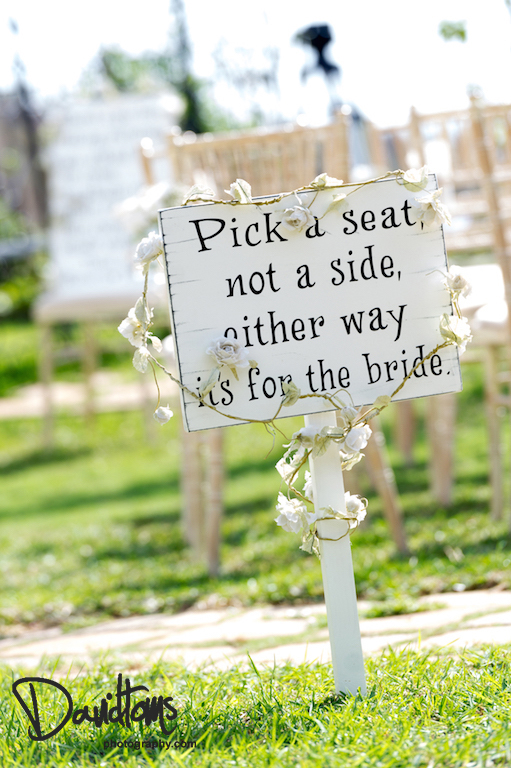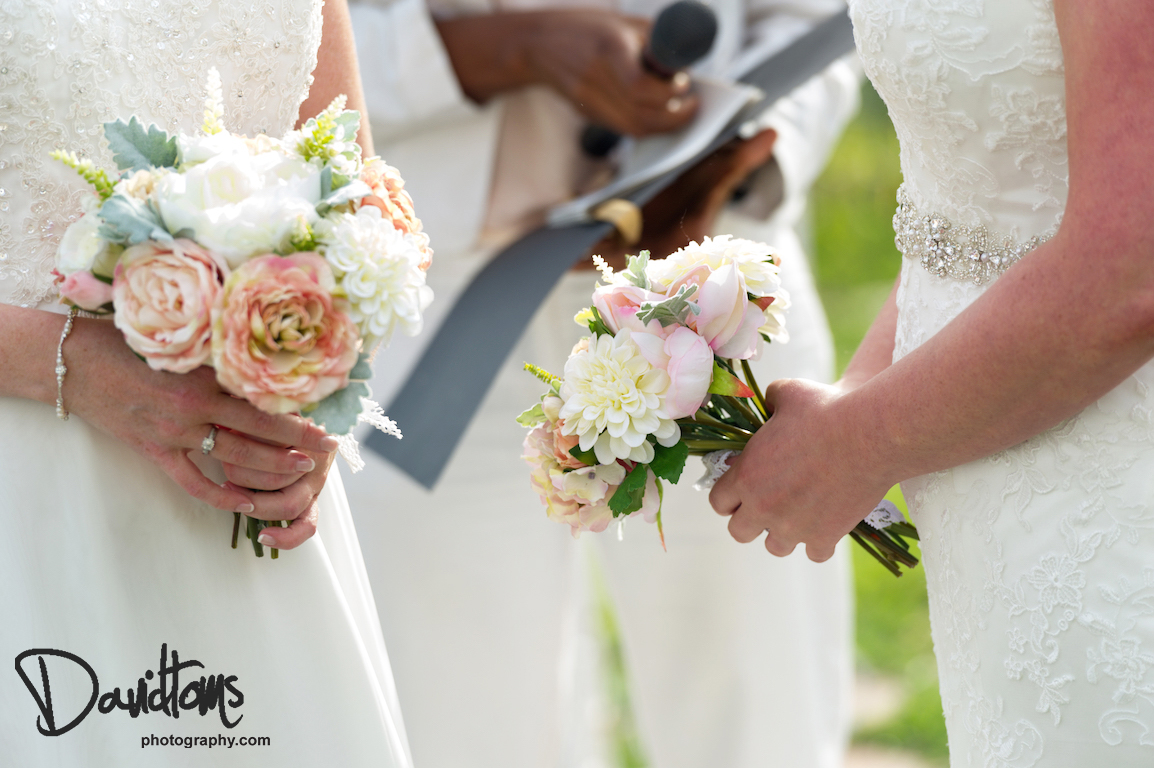 The ceremony
Entrance song: Song Bird by Eva Cassidy (Yep, tears before the ceremony even starts!)
Never ever before have I conducted a ceremony where a reading has taken place right at the start of the ceremony before I welcomed all the guests. I must say, I loved it. It was very theatrical and the beautiful words that they chose to start the wedding with, really set the theme wonderfully. Have a read for yourself, the wonderful words of Partners written by Patience Strong, read by two of Melanie and Rebecca's friends.
The first dance of all when they danced heart to heart
They knew, they both knew, it was only the start
Of something more wonderful than a dance
More than a thrill of a passing romance
They knew without saying, the love, the real thing
Had touched them that night with its shimmering wing
No word had been spoken and yet they both knew
That suddenly all sorts of dreams had come true
It's many a year since that night they first met
But that first dance they will never forget
Then just two girls, now for each other a wife
Still happy, still dancing, now partners for life
Beautiful right?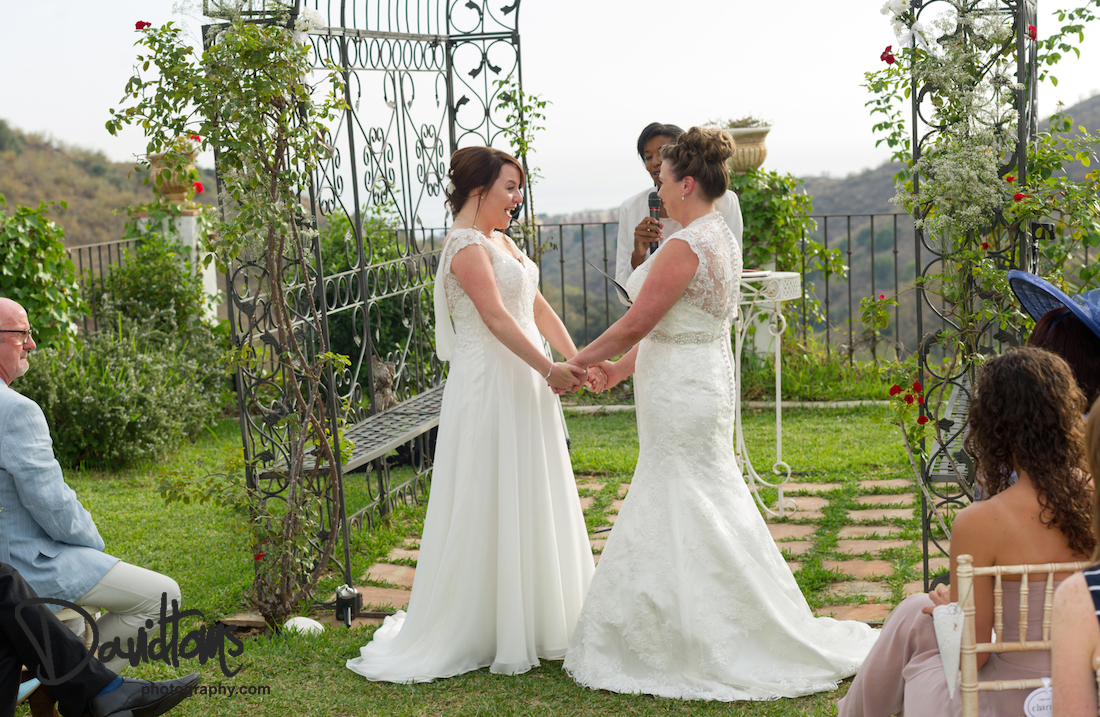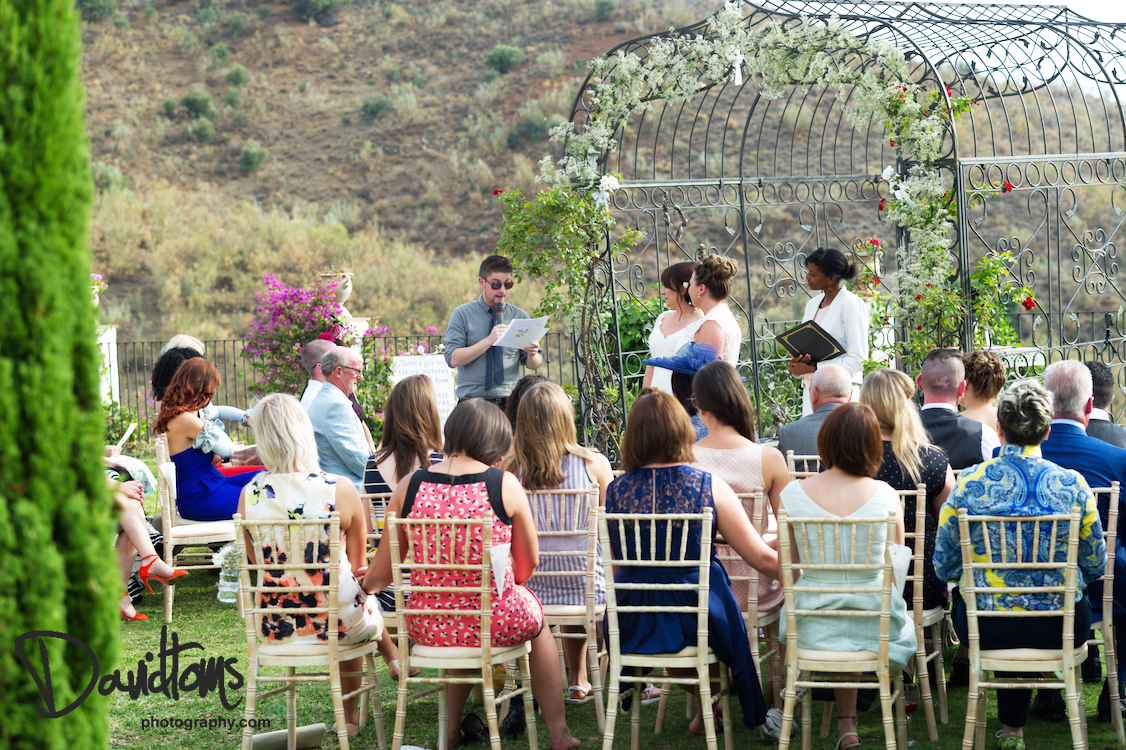 There were four readings in total, but the reading, which stood out the most for me, and perhaps for everyone else, was one written by Rebecca and Melanie and read by their friend Tim. How two people so in love with each other and so enthralled in their own emotions, can take time out of their own special day to stop and make us all think of others in the world and the lack of equality that still exists, is just incredible. I was utterly blown away and found it hard to find my own voice again, afterwards, which you know is as rare as gold at the end of the rainbow. (Just click on the plus sign to open open up the reading.)
[accordion title="Melanie and Rebecca's Kick Ass Speech on Love and Equality"]
We are all happy and excited to be here to celebrate this marriage of two people that are
special and important to us all. It's such a gay affair!
I know both Becci and Melanie feel it is important for us to take a few minutes to recognise
that this celebration that many take for granted would not be possible if we were living in
another time or place.
Prior to 1967, and thanks to our old Queen (Victoria), it was not recognised or considered
possible that two women could have a romantic relationship. However, it was against
the law in England for two men to be romantically involved. Since de-criminalisation in
the late 60s the battle has been ongoing with regards to equal rights both in the UK and
around the world. It may seem impossible to believe that in over 80 countries around the world, falling in love with someone of the same sex is still against the law. In some countries, people are punished with isolation, ridicule, a life of hard labour, or even death.
Coming back to our home country, the United Kingdom, prior to 2005 Melanie and Becci
would not have been able to have their love legally recognised. When this recognition did
come into effect in 2005 it was with Civil Partnerships rather than Marriage. So although
they may have been afforded the same legal rights as their heterosexual counterparts, they
still wouldn't have been treated equally, because their union was given a different name,
further singling them out as 'different'.
It's worth noting that this beautiful country we celebrate in today (Spain) led the way in Europe by becoming one of the first countries to allow equal marriage. We're PROUD (ha!) of how far we've come. We're grateful to society for allowing its own shift in view. By allowing us equality, the world has witnessed that the sun still rises everyday, and no-one has broken out in unsightly skin diseases. You don't wake up with frogs in your bed because two women got married. The world and life just goes on. Though we won't mention the floods which spread across the south of England that were of course (according to a clever UKIP counsellor) the result of equal marriage.
So although this is truly a celebration, not just of love but of a step towards equal rights, let
us not forget the difficult journey it has taken to get here and let us not forget those who
still live with fear of violence or criminalisation. Let us remember the individuals who are
not so lucky to be able to share and celebrate their love safely and equally, supported by
their friends and families, as Becci and Melanie are here today.
[/accordion]
Round of applause, please! Honestly, to hear that being read aloud was just so special, like we were being witness to something so momentous, because, we were!
The other two readings were an extract from a Velveteen Rabbit and Union by Robert Fulghum.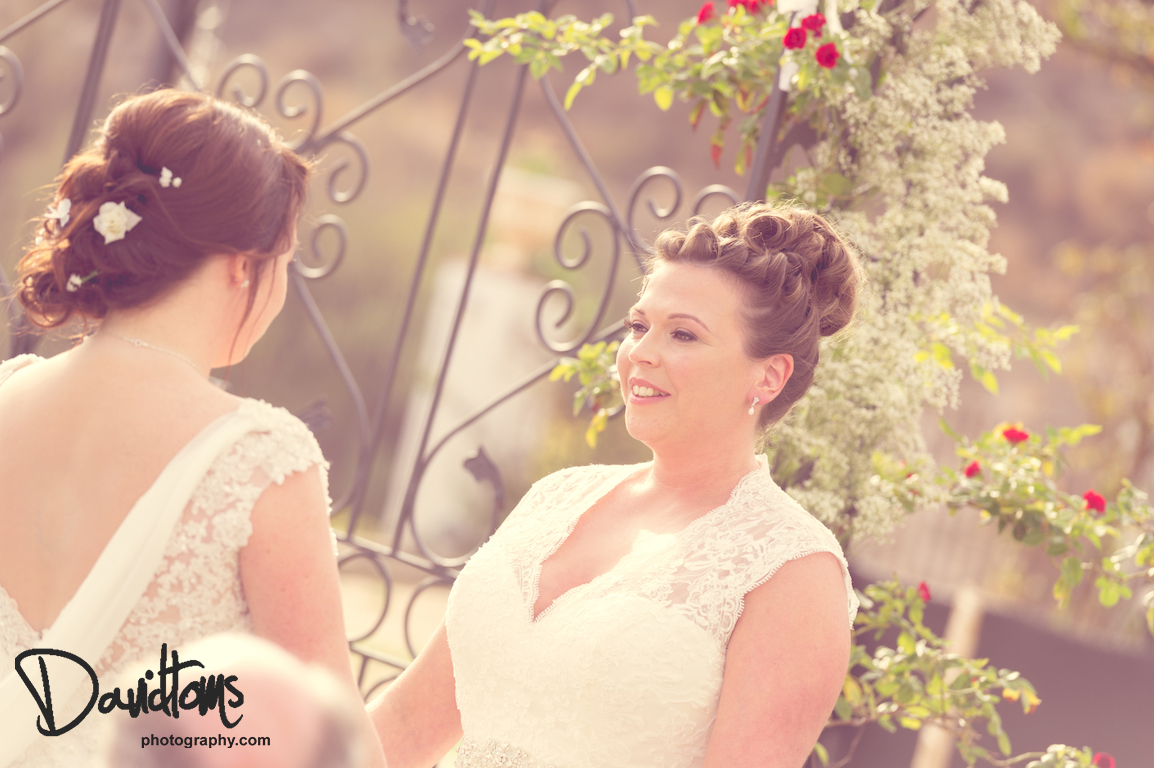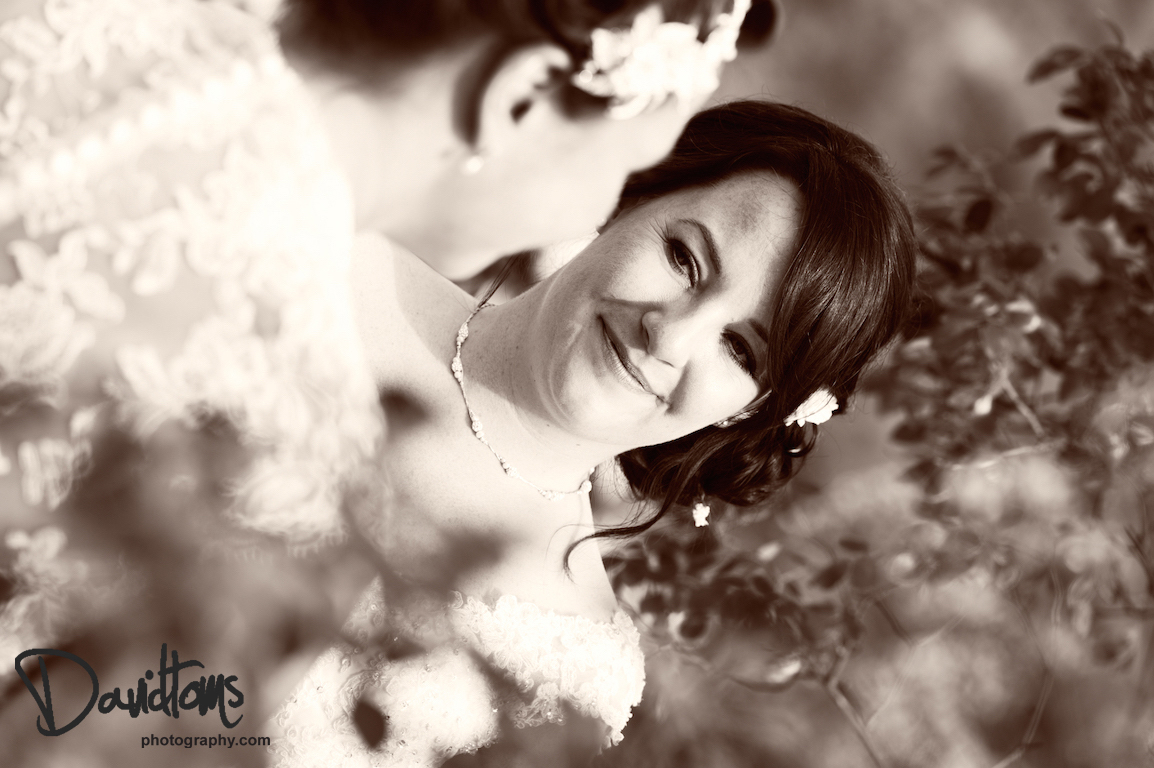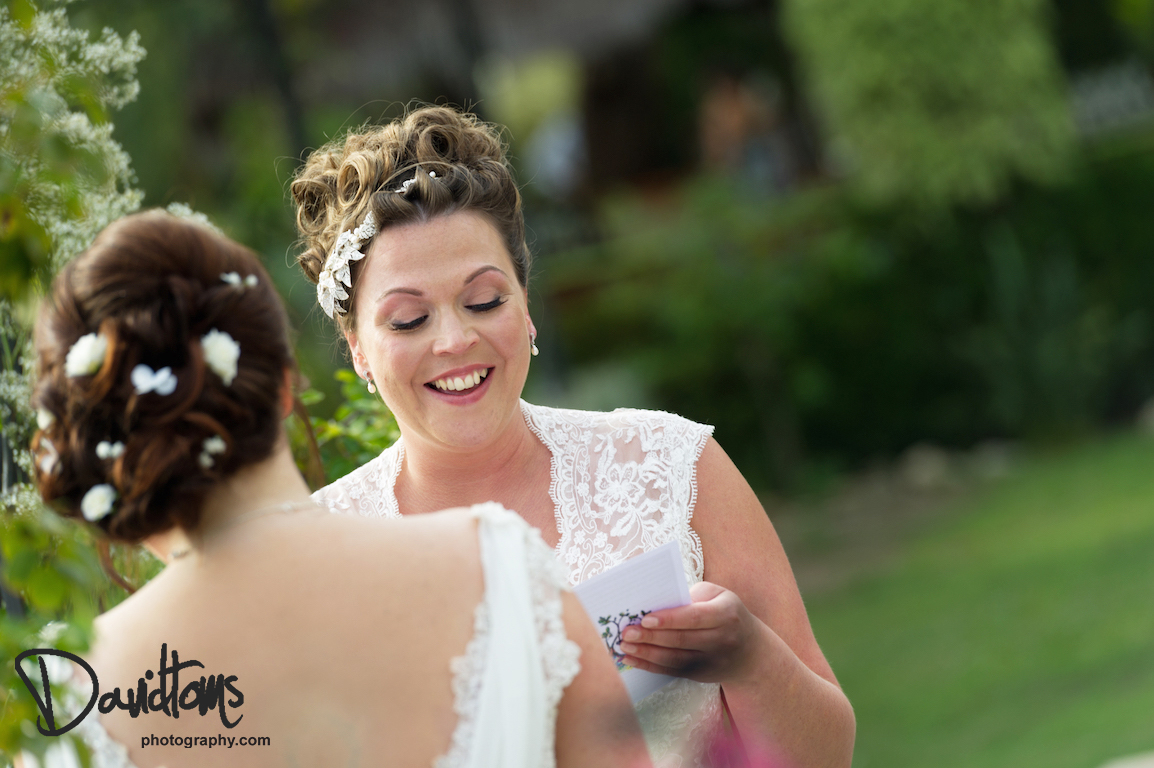 The Vows
These vows are a fine example of vows written from deep within one's heart. I loved that the two of them had also written them separately so that it would be a surprise to each other on the day, what the other was going to say. I'm telling you, there was not a dry eye in the house. So take this as a warning, do not, I repeat, DO NOT, read these vows if you mind people seeing you crying at your desk/on the train/on a bus or wherever you happen to be at the time of reading this!
Melanie's:
I am so proud to stand here beside you today. I'm proud that it's you and me.
You came in to my world like a whirlwind, and blew pieces of me up in to the air,
yet you are also my anchor and make me feel safe and content just by being next to me.
You've lent me your strength when my own has wavered.
You've taught me clarity when I've needed it, but also to throw caution and care to the
wind and that sometimes it's enough just to forget everything and have a little dance.
In your company, I see a future I always dreamed of.
And for these things that you have brought to my life, I promise you this:
I promise to follow you through the perfect times and the merely fabulous times.
I promise to hold the reins when you get tired.
I promise to work tirelessly by your side to achieve the things we value and dream of, to
devote my life to our family, whether it consists of a herd of small people, a pack of Bichons,
or just the two of us.
I promise that you will always be my favourite
I can't promise that I will always deserve you, but I do promise I will try my very best.
Above all of this, I promise you all of my heart, for all of my days.
I adore you Rebecca, and I always will. You are my soul mate, and my best mate.
Now let's show them how it's done; let's grow old disgracefully together.
Rebecca's:
When I started thinking about my vows I decided a good place to start was to try and
explain my love for you. The list was endless, I love your kindness, your empathy, your creativity, your beauty and your amazing eyes, your cute little wrists and ears, and your values, amongst many other things.
However I was left feeling dissatisfied as nothing in my long list justified or explained the strength of feeling I have for you. And then I realised, it's because ultimately you can't ask why about love. It's a magical thing that happens and that we have found.
However there are promises I can make that I believe will feed our love and make our
marriage strong. Therefore I promise to work by your side to create our life together, a
life I am so excited about, I promise to be your constant friend, I promise to always laugh with you (and not at you) and I promise to make laughter an integral part of our family.
I promise to dance around the bedroom with you every morning before work, I promise fidelity, I promise to tell you I love you often but although words can be beautiful it is actions that are meaningful, so I also promise not to just tell you but also to show you I love you. And I promise all of these things not just when life seems easy but perhaps more importantly also when it seems difficult. Let's get really, really old together darlin'. Thank you for marrying me.
I told you, didn't I? The most tear-jerking of all tear-jerkers! Amazing. And with vows like that to end a ceremony, there's nothing left to do but to celebrate!
Exit song: This will be by Natalie Cole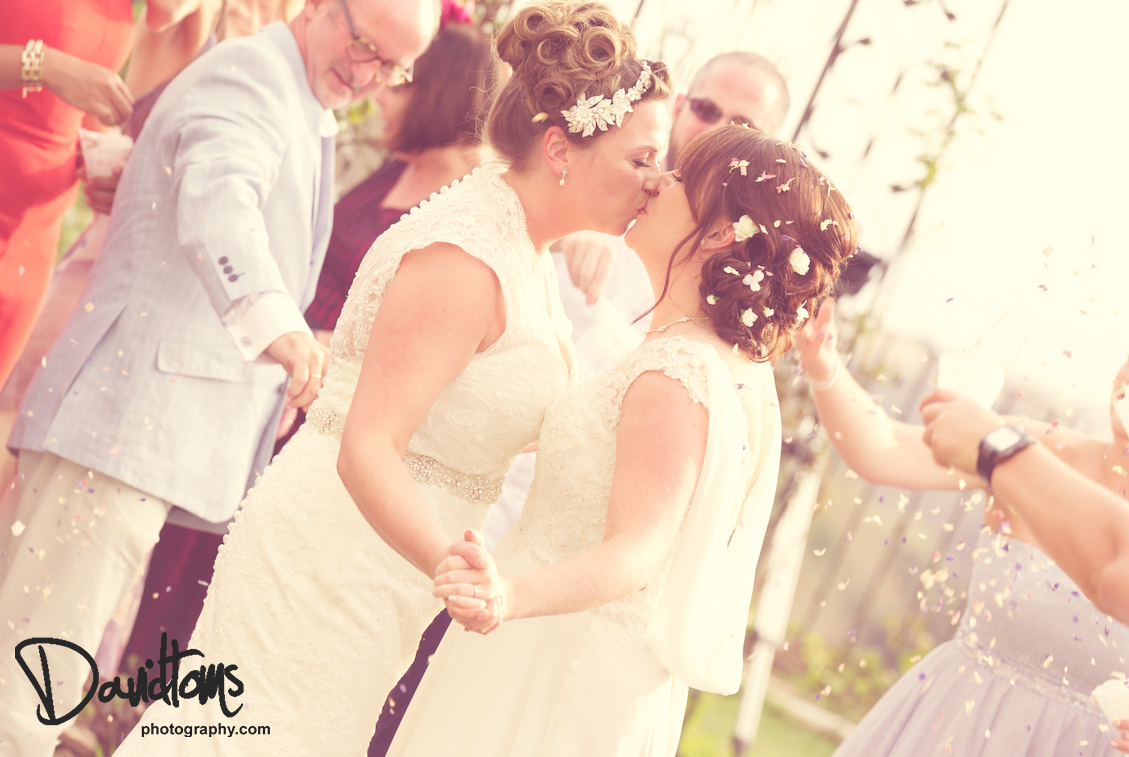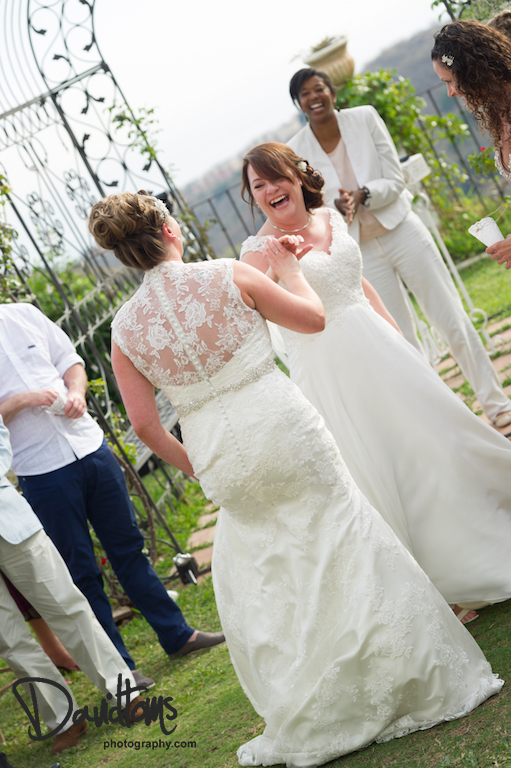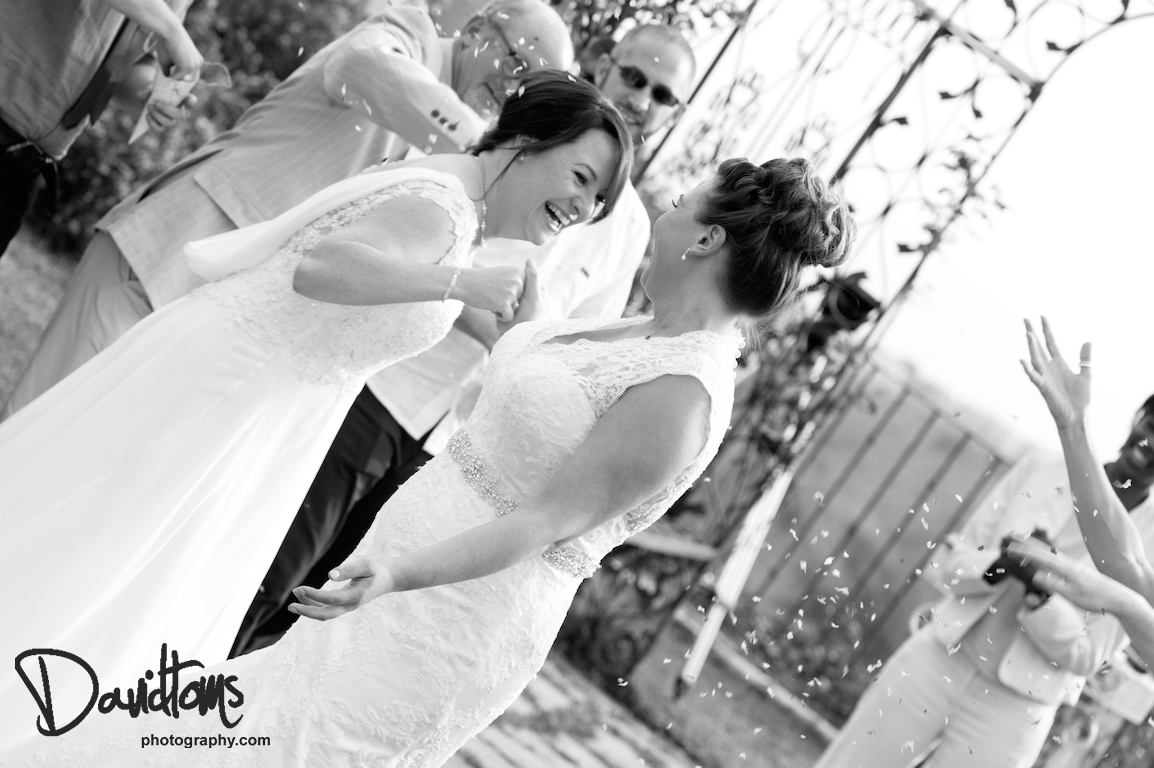 I am proud to announce that Rebecca and Melanie are now parents to an adorable pair of Bichon Frise (as per Melanie's vows!). So now they are in love all over again with two fluffy fur babies. Congratulations you guys! xx
Mad love to;
David Toms for the images
Melanie and Rebecca, those two wonderful souls, for allowing me to a) be a part of their special day and b) share its wonderfulness in my little blogging world. Thank you xxx