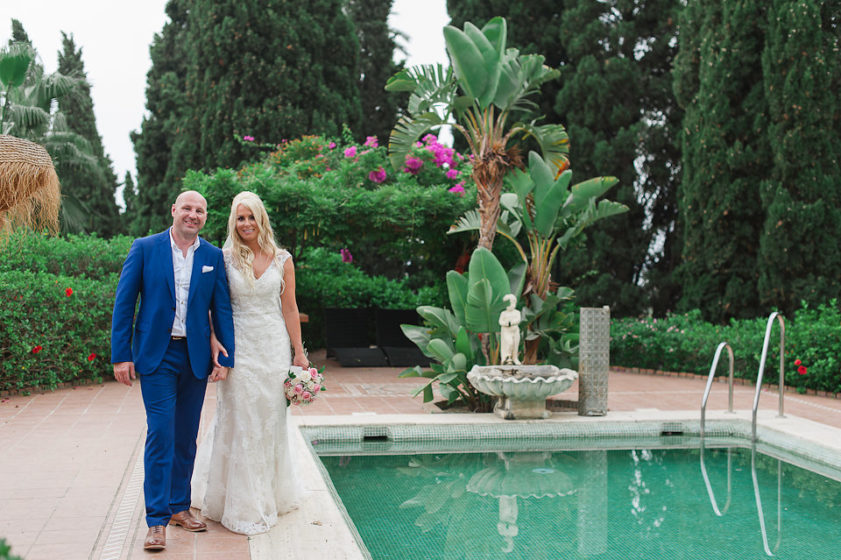 Jenny and Dean were so much fun. And fun couples are always such great couples to work with. Always. When we first met, Dean did not stop cracking jokes and saying things which would make Jenny slap him on the arm, every second sentence.
So it pleased me no end to see all of their love, humour and playfulness come through during the ceremony, so that their personalities and love for each other were right there for everyone to see. I love that.
With their ceremony and wedding reception taken place at the stunning Casa de los Bates, a wow factor place full of charm, history and secret gardens, this was the perfect place for Jenny and Dean to bring their wedding dreams alive.
But hey, don't take my word for it. Agata Jensen's photographs are way more convincing.
Pre-ceremony
Here's my little list of things I loved
♥ All of the glamour in the room ♥ that there were about a zillion lovely women in the bridal suite ♥ that Jenny was the ultimate bridechilla ♥ that Dean was a cool as a cucumber for a while! And in playful spirits with his best men ♥ the colour of Dean's suit ♥ that the ceremony took place in a secret garden ♥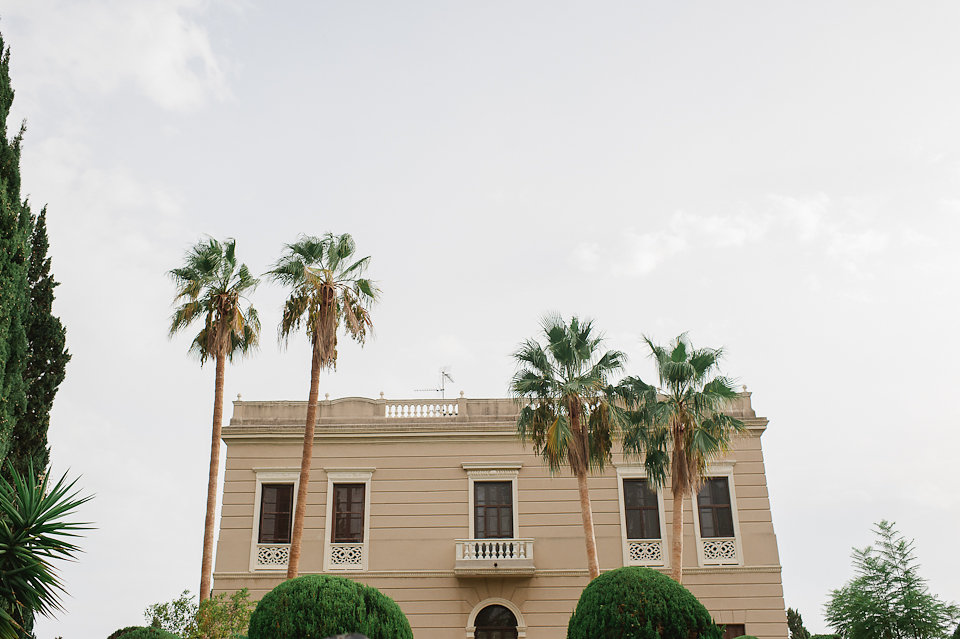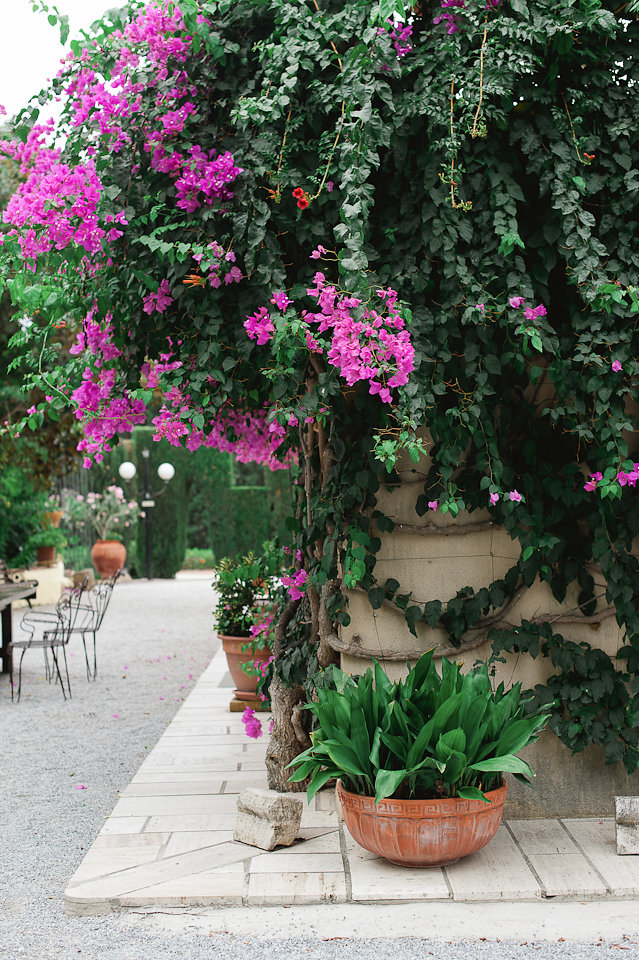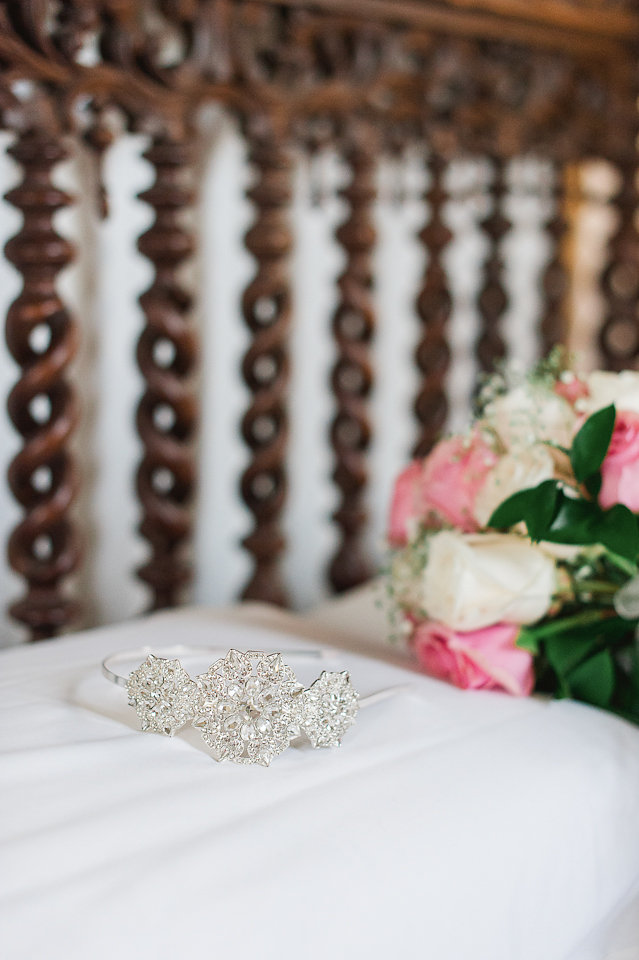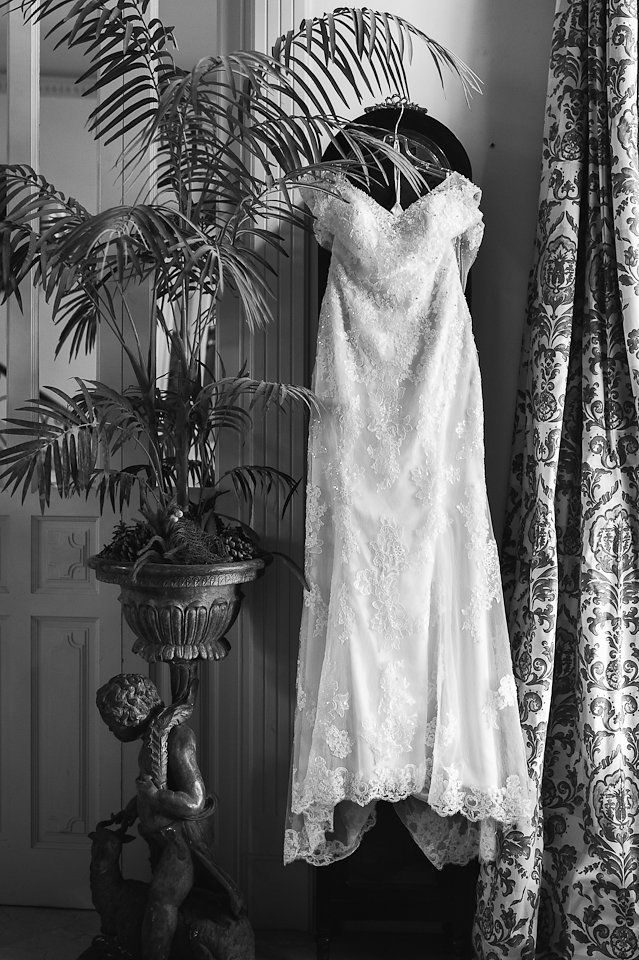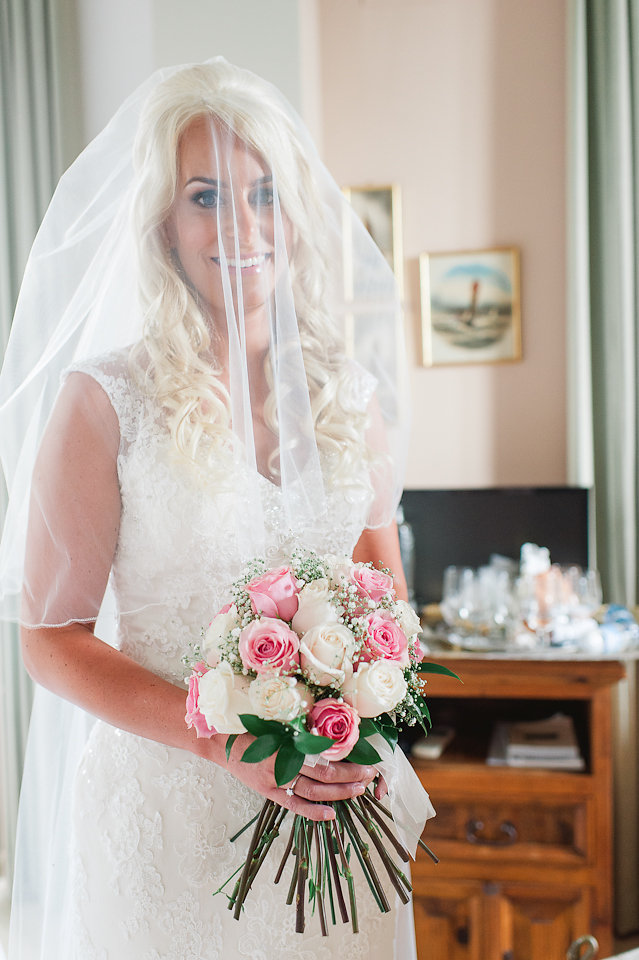 The ceremony
Jenny and Dean had quite a big wedding party; six brides maids, two best men, a flower girl and page boy! So, they were quite keen that they all got to be involved as much as possible. Three of the brides maids did readings and both best men stood with Dean at the start of the ceremony. Can I just say, this has got to be my first wedding ever where I've actually laughed my head off calling out the best men by their nick names, 'Big Head' and 'Fat Man'. Big Head didn't have a particularly big head and Fat Man was definitely not fat!
Jenny entered the ceremony area (to Stevie Wonder's 'You are the sunshine of my life,') after her flower girl, page boy and brides maids' procession, and on the arm of her very proud and slightly tearful dad. It was such a beautiful sight. I loved the special sign that she had placed for her dad at the start of their walk, which was probably why he arrived a little teary eyed!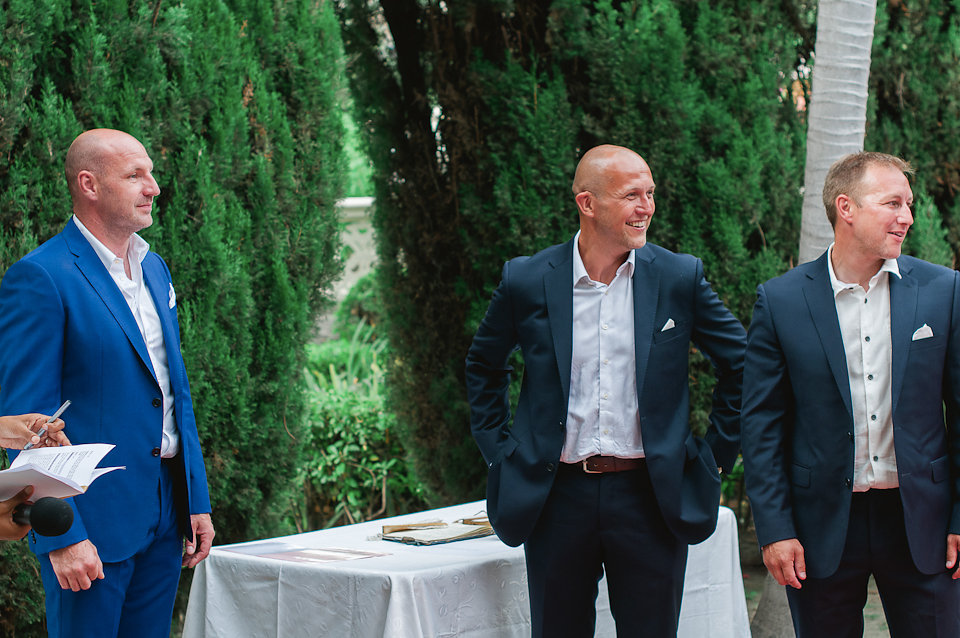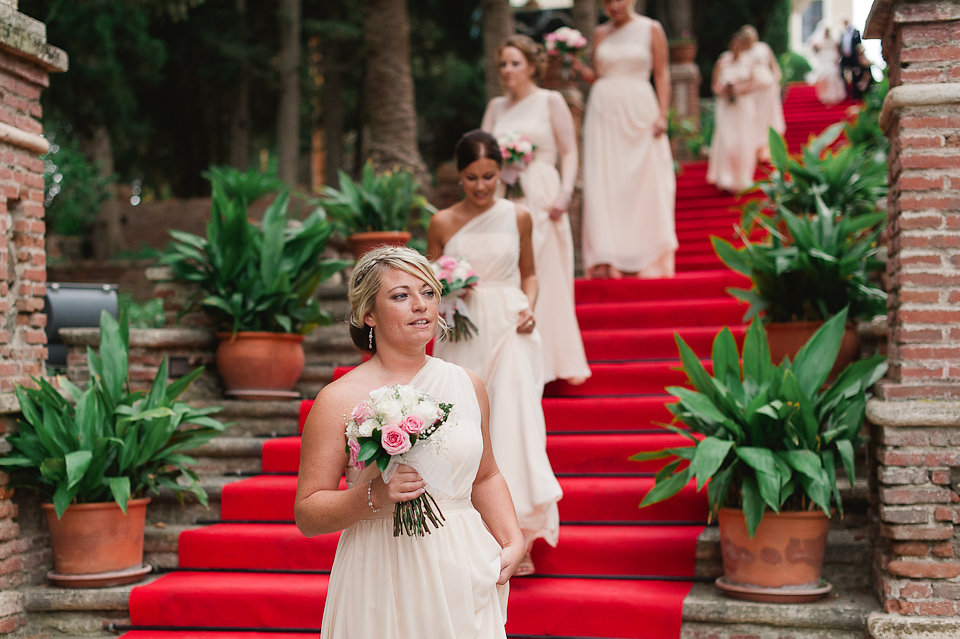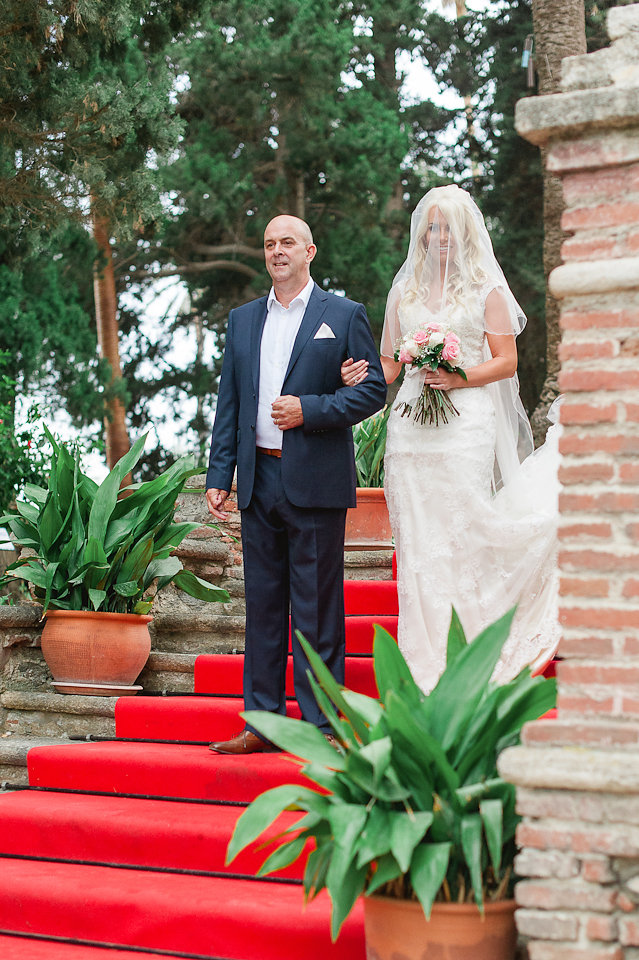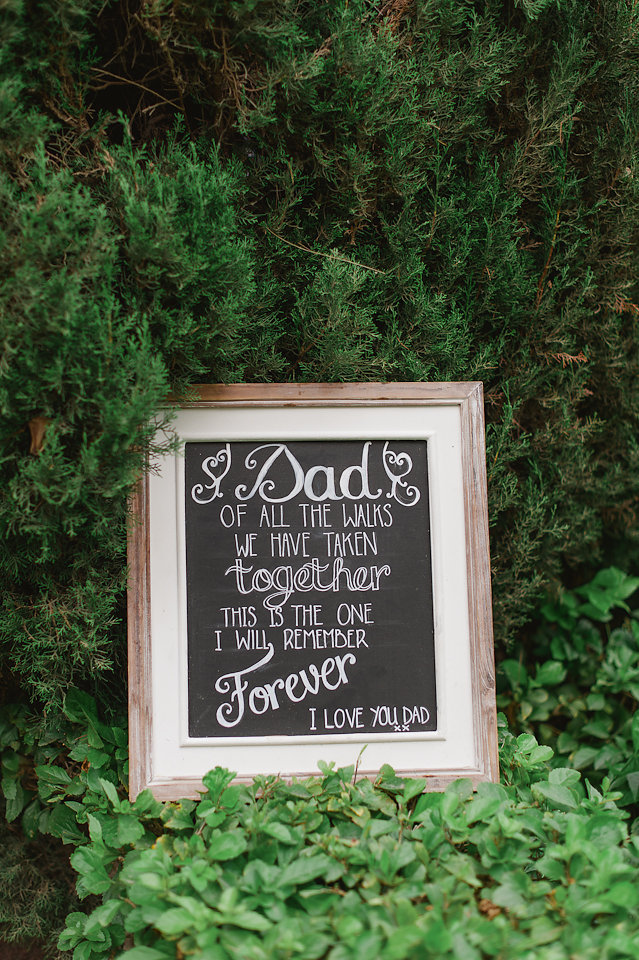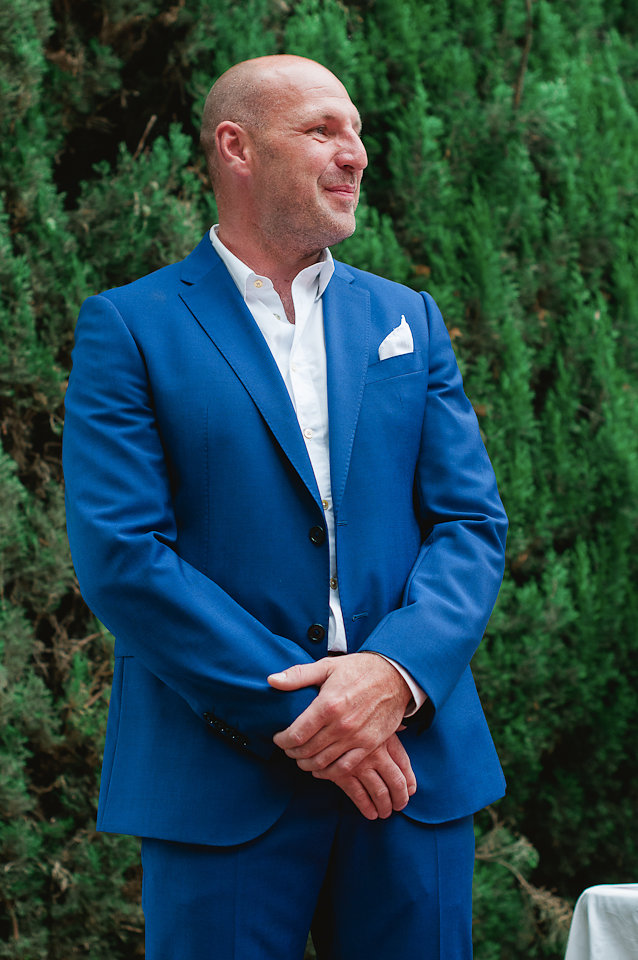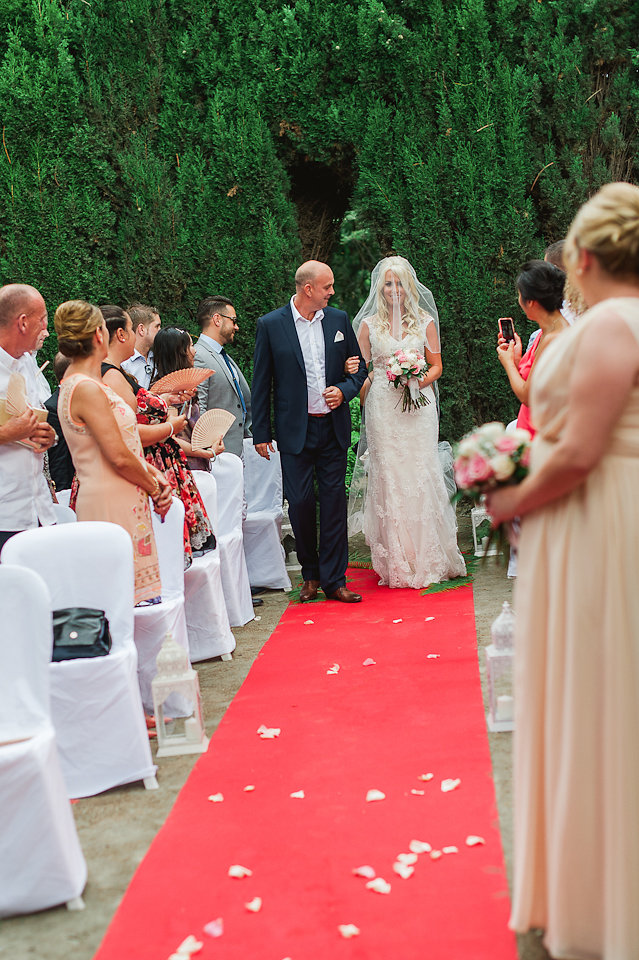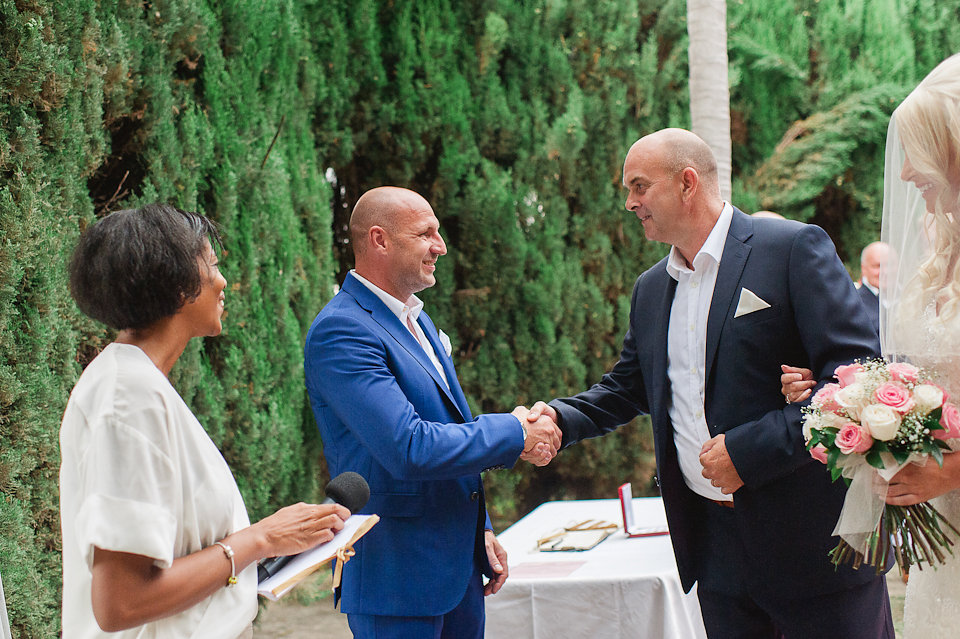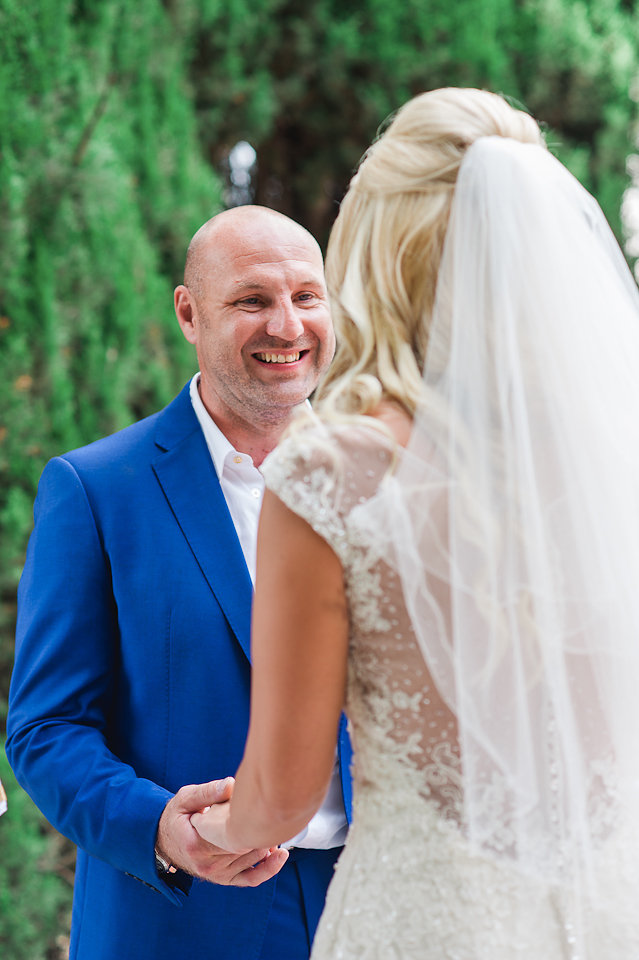 Jenny and Dean wrote separate statements about what their love and marriage meant to them, which I shared with their guests and with them for the first time! I love it when couples hear what the other has said for the first time during the ceremony. So cool to see their reactions!
We then heard the first reading of the ceremony, which was read by one of Jenny's brides maids, who read Bob Marley's 'He's not perfect.' I love this reading and it makes me so happy when people have it in their ceremony. The first line always makes everyone chuckle.
He's not perfect. You aren't either, and the two of you will never be perfect. But if he can make you laugh at least once, causes you to think twice, and if he admits to being human and making mistakes, hold onto him and give him the most you can.

He isn't going to quote poetry, he's not thinking about you every moment, but he will give you a part of him that he knows you could break. Don't hurt him, don't change him, and don't expect for more than he can give. Don't analyse.

Smile when he makes you happy, yell when he makes you mad, and miss him when he's not there. Love hard when there is love to be had. Because perfect guys don't exist, but there's always one guy that is perfect for you.
After the reading, Dean and Jenny took part in a lovely coin ceremony where they placed thirteen coins in a box, each taking turns and saying the word that each coin represents. They then closed the box to seal their pledges. These are the words they chose to pledge to each other.
Trust, commitment, respect, laughter, happiness, harmony, wisdom, friendship, nurturing, caring, co-operation, loyalty and love.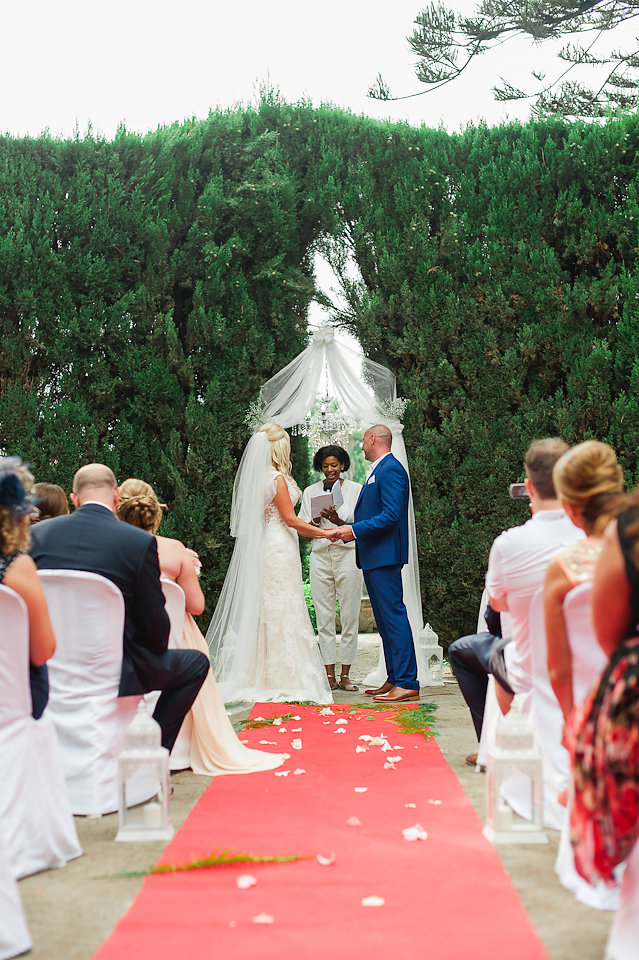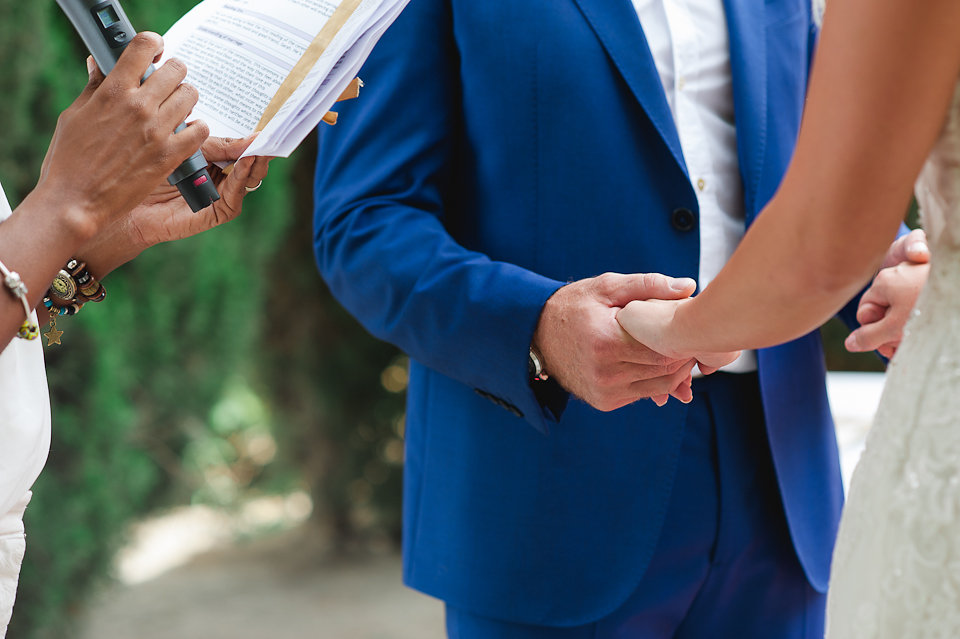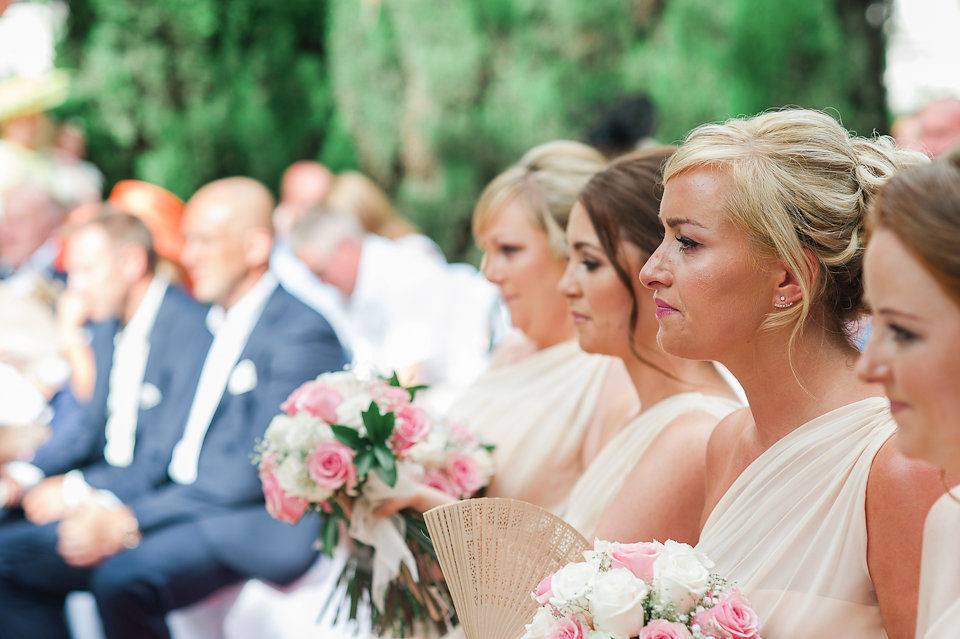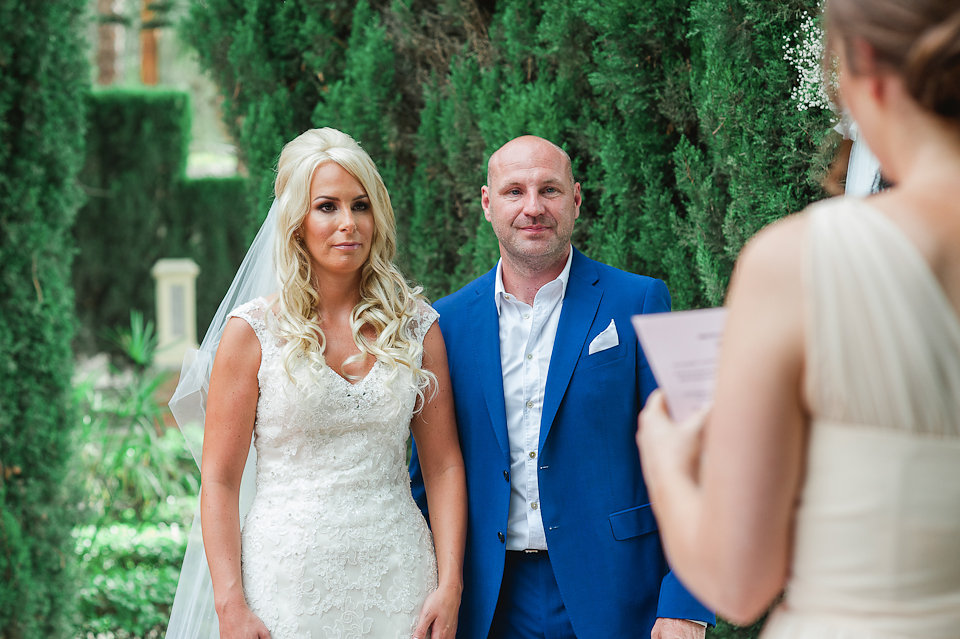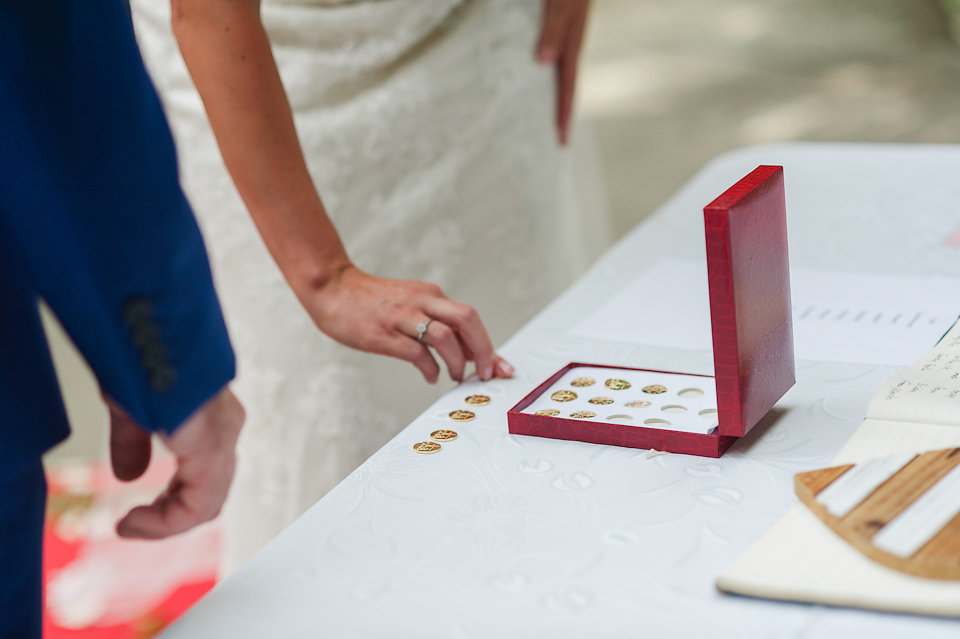 Then after the lovely coin ceremony, brides maid Claire read The Bridge across Forever by Richard Bach.
A soul mate is someone who has locks that fit our keys, and keys to fit our
locks.

When we feel safe enough to open the locks, our truest selves step out and we
can be completely and honestly who we are; we can be loved for who we are and not for who we're pretending to be. Each unveils the best part of the other.

No matter what else goes wrong around us, with that one person we're safe in our own paradise.

Our soul mate is someone who shares our deepest longings, our sense of direction. When we're two balloons, and together our direction is up, chances are we've found the right person.

Our soul mate is the one who makes life come to life.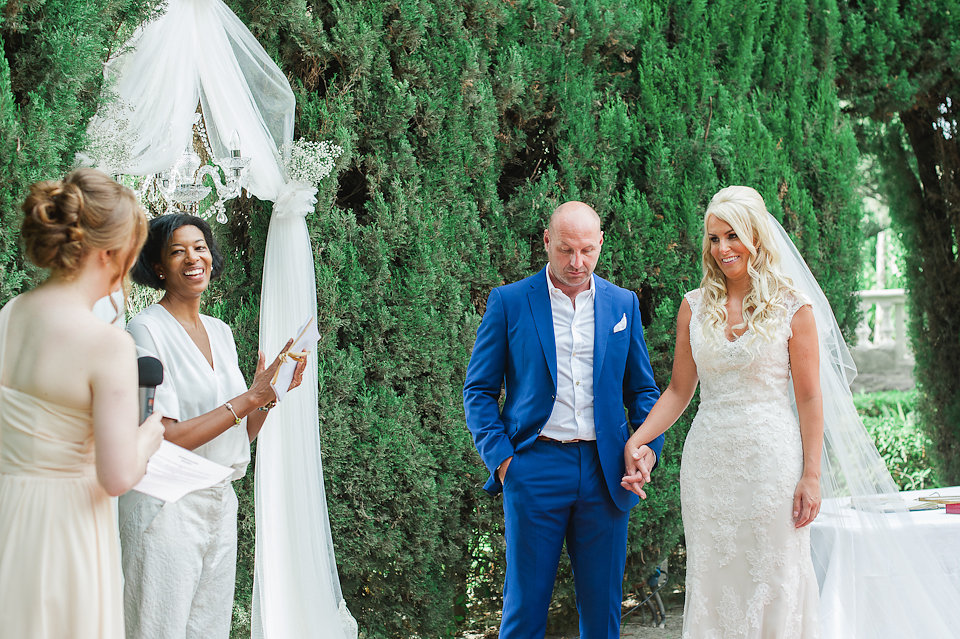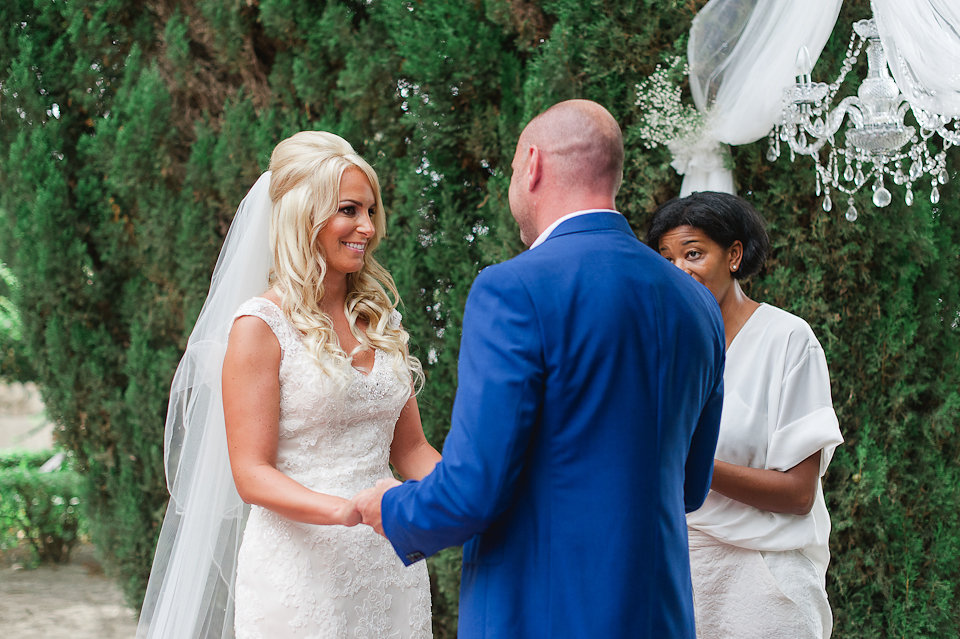 Then after the second reading, we moved nicely into Jenny and Dean's wedding vows. They decide to have a traditional question vow that they wanted me to ask them, followed by some personal statement vows that they said to each other.
I asked this question to both Dean and Jenny;
Dean do you take Jennifer to be your wedded wife, to live together in marriage? Do you promise to love her, comfort her, honour her and keep her, for better or worse, richer or poorer in sickness and health? And forsaking all others, be faithful only to her, so long as you both shall live?
And then Jenny and Dean took turns to say their personal vows to each other.
Jenny: I take you to be my best friend, my faithful partner, and my one true love. I promise to encourage you and inspire you and love you truly through good times and bad. I will forever be there to laugh with you, to lift you up when you are down and to love you unconditionally through all of our adventures in life together.

Dean: I can't promise you that dark clouds will never hover over our lives or that the future will bring us many rainbows. I can't promise you that tomorrow will be perfect or that life will be easy. I can promise you my loyalty, my respect, and my unconditional love for a lifetime. I can promise that I'll always be here for you, to listen and to hold your hand, and I'll always do my best to make you happy. I can promise that I'll see you through any crisis, dream with you, build with you and always cheer you on. I promise to be your friend, your family, your everything.
There were not many dry eyes in the house, let me tell you! But they cleared in time to watch Dean and Jenny go on to exchange their wedding rings.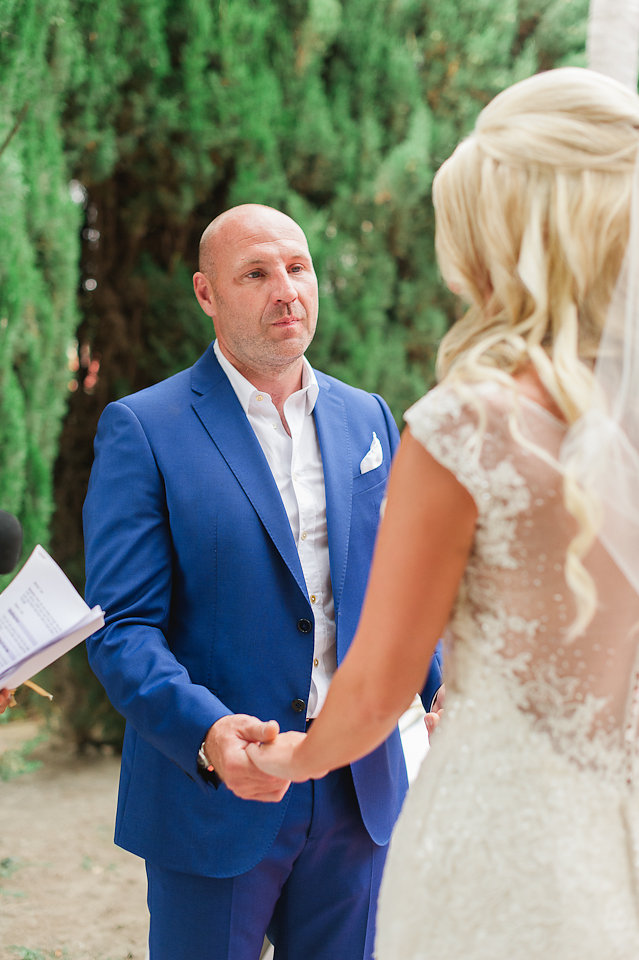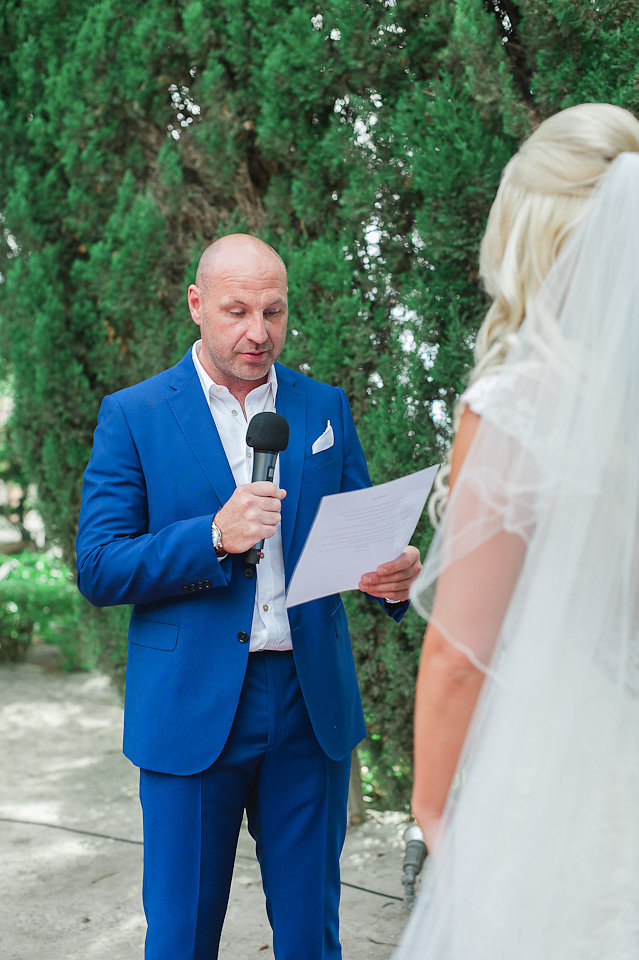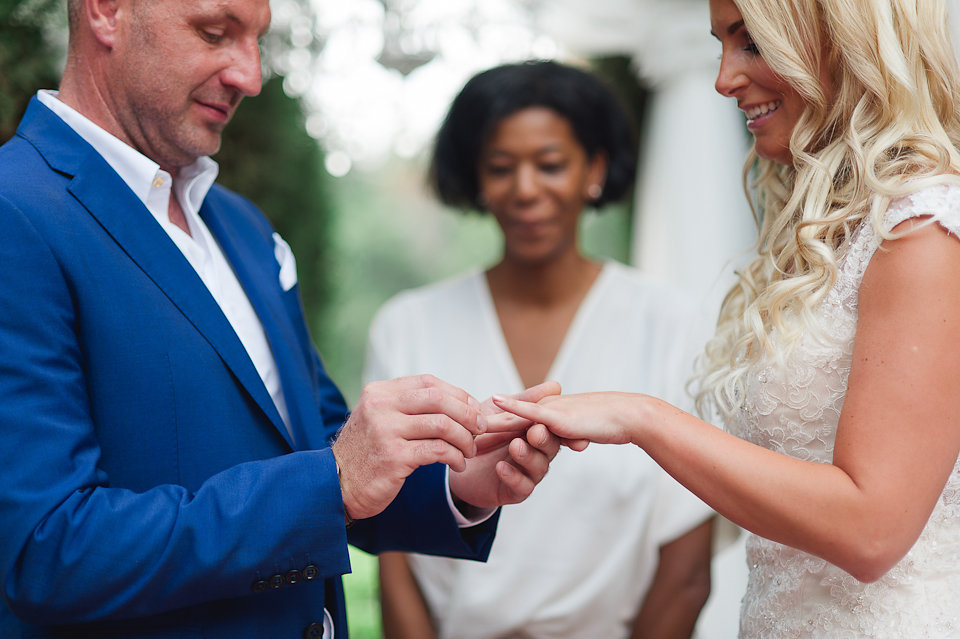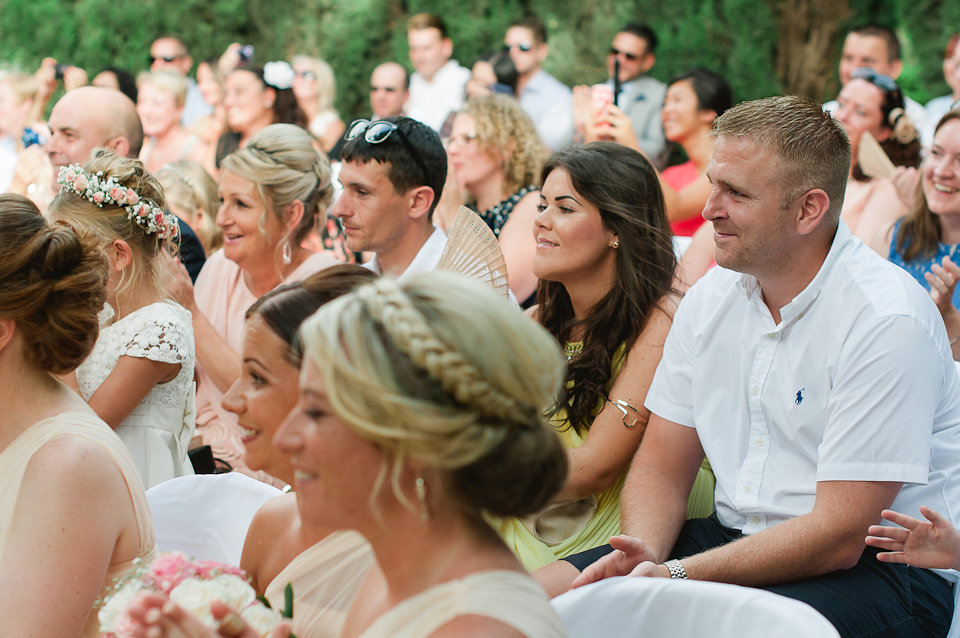 After their beautiful vows and ring exchange, the final reading, Growing old with you was read.
There's nothing I would rather do,
than to grow old in love with you,
the fun that being with you brings,
our memories made of little things,
the talks we have, the jokes we share,
the hugs, the kisses here and there…
what better reason could there be,
to ask you to grow old in love with me.
What a gorgeous note to end a gorgeous ceremony on.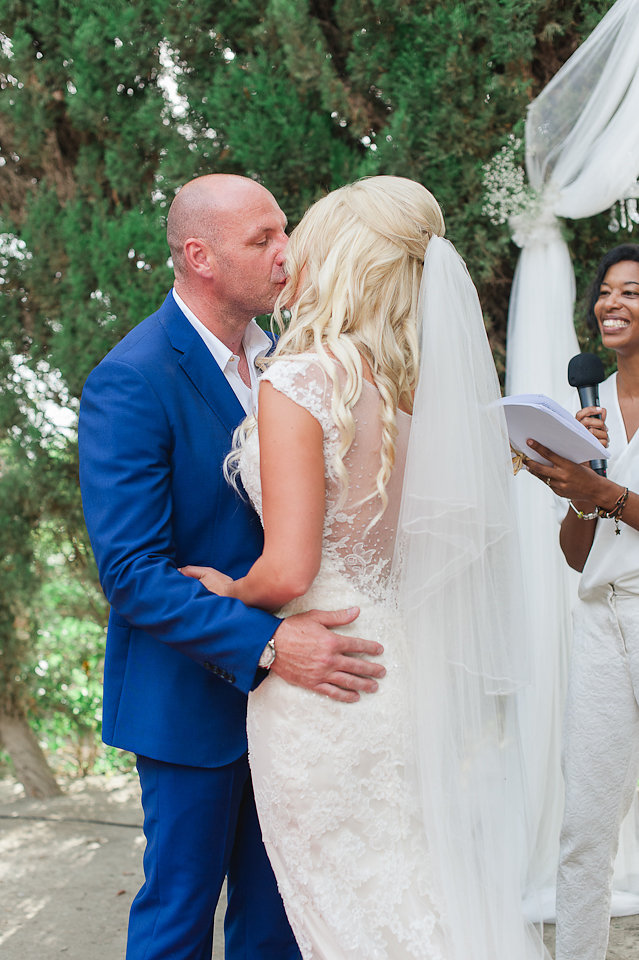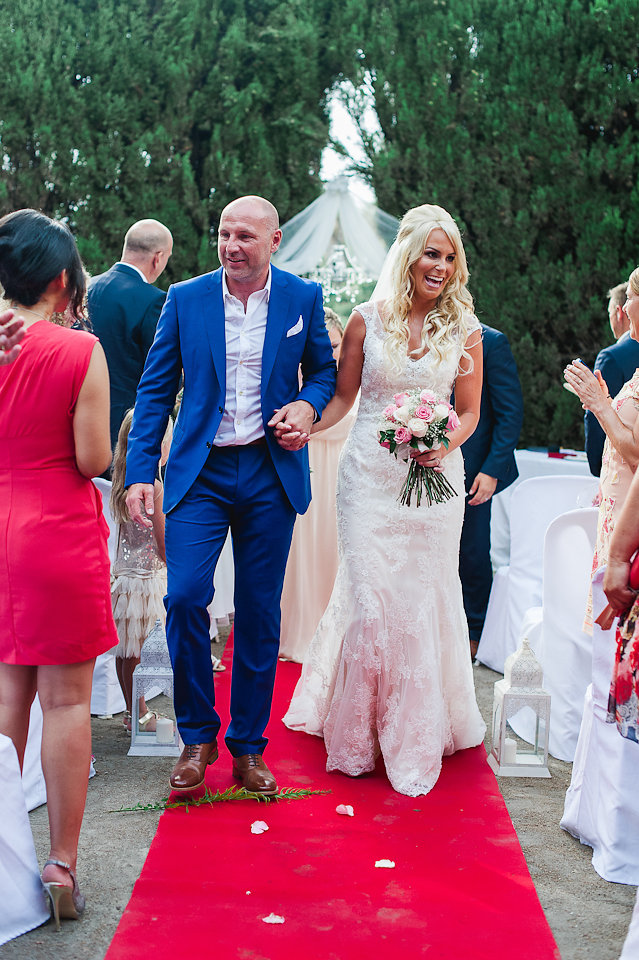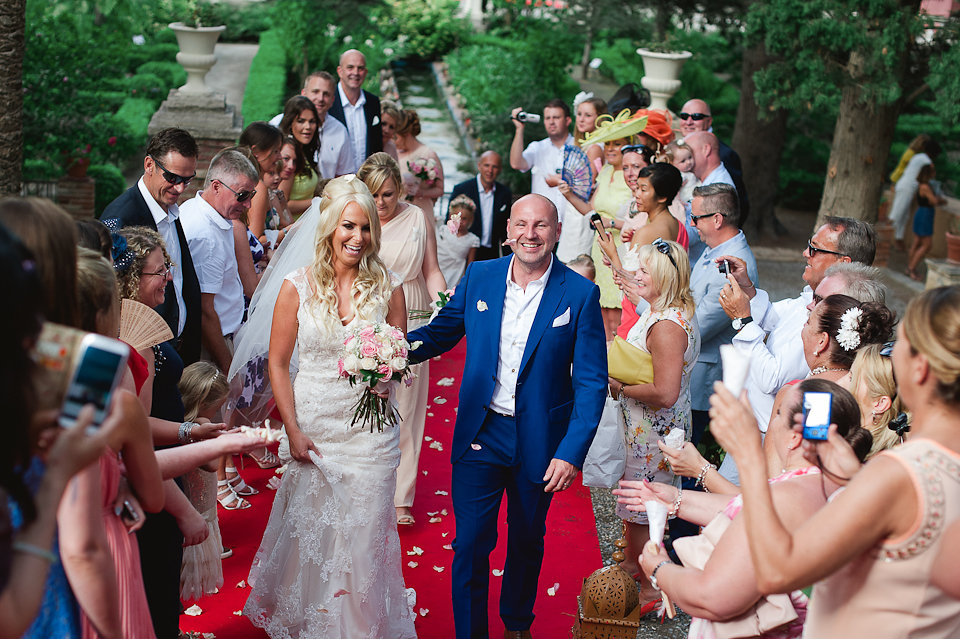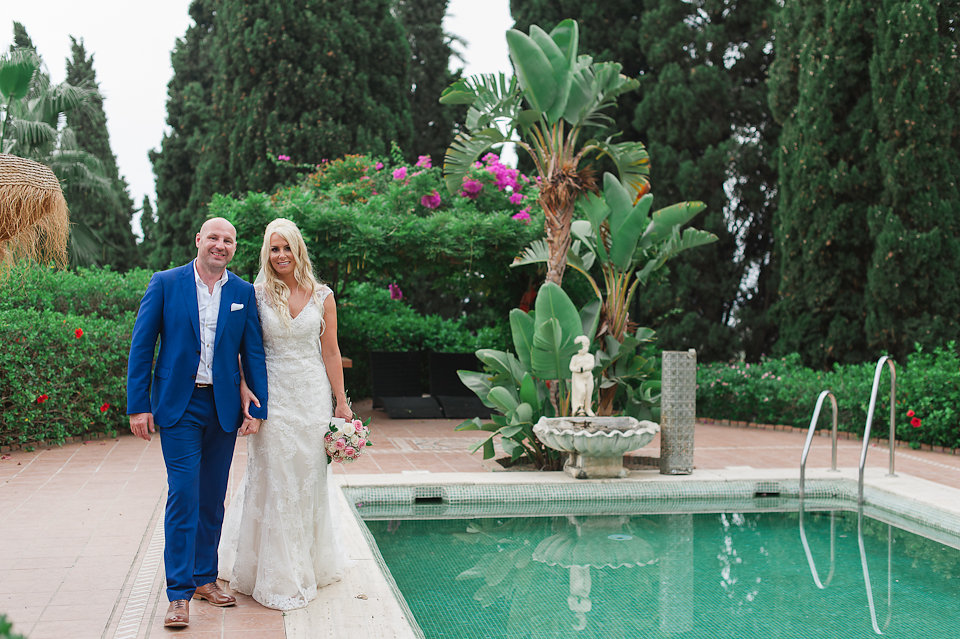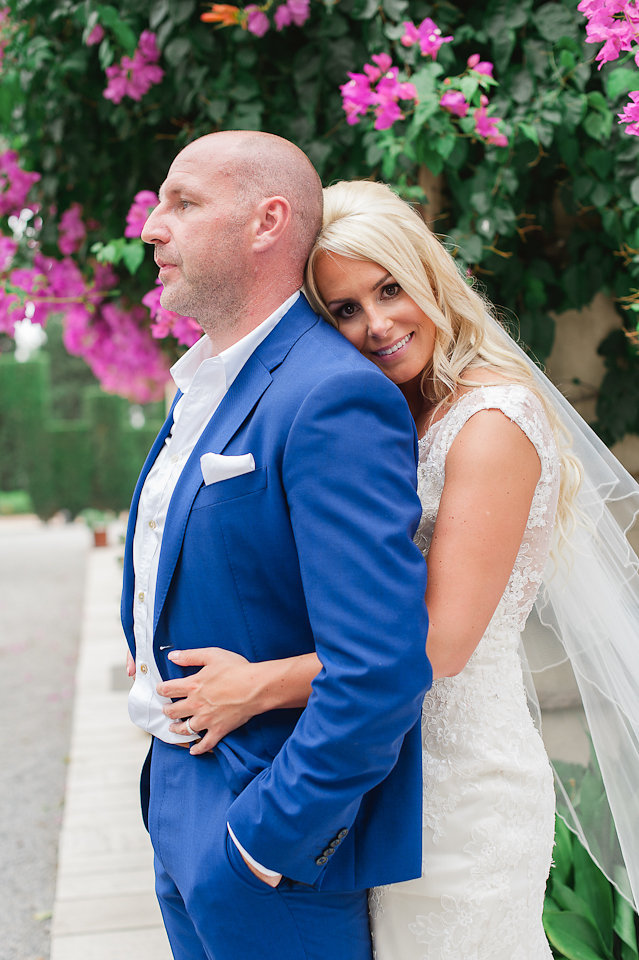 Gorgeous or gorgeous?
Mad love to;
The super talented Agata Jensen for the images
Perfect Spanish Wedding for the planning and styling
And the lovely, funny gorgeous duo that is Dean and Jenny for letting me re-tell their ceremony story.