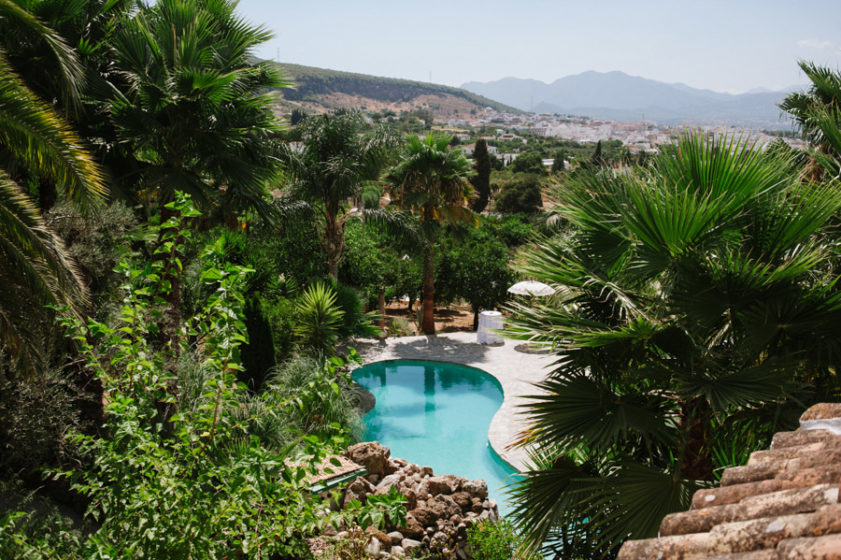 Life is ridiculous, isn't it? I don't know about you but when I sit back and run through my day from start to finish, I have to wonder sometimes where is the time to actually have a life.
When we are constantly bombarded with messages calling us to 'slow down,' 'take it easy,' 'simplify your life,' enjoy more experiences and have less suff,' these messages are all well and good but how do you slow down and simplify your life when your life runs at 100 miles an hour. It's pretty hard to just screech to a stop isn't it?
My work life is not a conventional one. Although, I work all year round, I work in seasons which means summers are manic and winters are not manic but still busy. I work for myself too, which although is amazing and something I would never ever change, it also presents its own set of problems and issues. And is full of contradictions!
I saw this brilliant saying on the Boho Wedding blog Instagram feed the other day.

Now ain't that the truth? I know for a fact that I work even more than I did when I had an office job and when I wasn't my own boss.
Technology timeout
Last year, I finished my wedding season at the end of October, close to exhaustion. On my last legs. Happy but slightly hysterical through overworked-ness (if that's even a word). It's not that I did too many weddings, on the contrary, it's just that when you add up the weddings, with being a mother, being a wife, being a dog owner, being the cook, book-keeper, housekeeper and of course, how could I forget, a wedding blogger, it does all add up to a hell of a lot of hats and a serious lack of time.
So, this year along with getting my new office, which will definitely help with my time management and general efficiency, I will also be investing in ways to make myself more efficient. Starting with a huge ass holiday.
As you read this, I we be on way to enjoying a long holiday in Sri Lanka. Sorry, not sorry. I need this. My body needs it, my head needs it, more. But this will be a holiday with a difference too. Because this time I will be totally unplugging. My phone will not come out of my suitcase. I mean it. I want to come back from my holiday and have someone tell me something and it be the first I've heard of it, unless it's an emergency of course!
I will not be engaging with anyone other than my husband and son and people who I can see in front of me. I will not be 'liking' anything unless I can see and touch it. The only following I will be doing is of the tour guide who is showing us around. Any reactions will be up close and personal, REAL ones that do not include touching buttons or tapping screens. How did life get like this that I am now setting this as a norm?
But because I am a girlboss and in charge of myself and my own working life, I have to be realistic too. So everyday, I will allow myself thirty fifteen minutes to check my emails but hopefully, not have to respond to any until I am back. And that will be all. No Facebook, no Instagram, no Twitter. No blog. No texting. Nothing.
The year of saying yes to rest
This year is also not just about having a big de-stressing, detoxing holiday but also about having a more de-stressed and detoxed life. I'm talking about;
Not taking on more than I can handle
Having breaks throughout the day
Drinking more water
Speaking to my husband in person. Not on Whats app.
Not eating breakfast/lunch or dinner in front of my laptop
Being present
Looking at my phone/laptop less
Not feeling guilty about having a rest
Doing 30 minutes of yoga a day
Not having my three year old telling me to put my phone down (Ouch, that hurts to write that)
Not sleeping with my phone on my bedside table. I'm going to buy an alarm clock.
And a whole other list of things that I could add on to this list.
I will be using this holiday to set me up for a lifetime of positive working practices, and healthy relationships. My use and reliance of technology and social media have gotten out of control. My time sat in front of a laptop is ridiculous and the way I consult Google for everything is scary. It is time to regain that control and get a healthy, happy, normal life back, like what we used to have in the olden days.
I am so looking forward to going away but I'm equally looking forward to coming back refreshed, rejuvenated and ready to tackle the world. Well, my little world anyway!
Are you with me?
How are you having timeout this year? What do you do to have a balanced life? Help me!