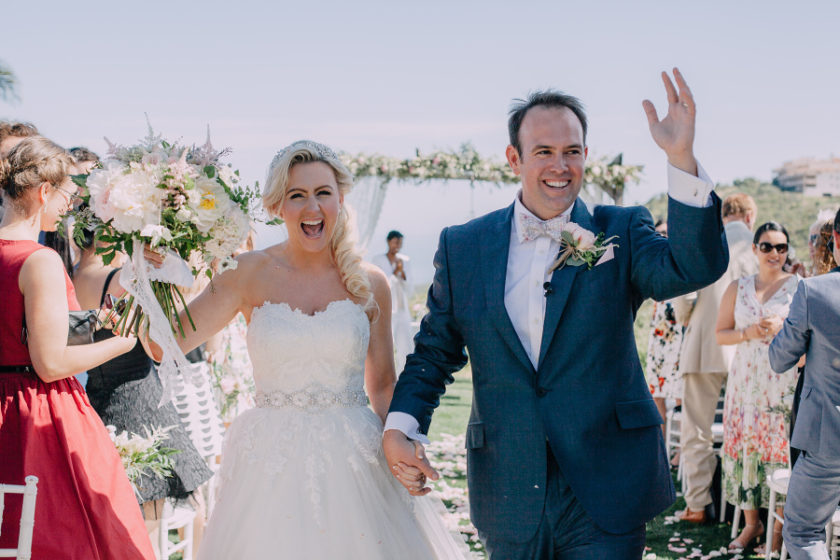 After I left Gemma and James' magical wedding ceremony last year, I had to stop at the petrol station to get some fuel. The pump attendant filled up my car and I gave him a hug. Yep, I hugged a complete stranger. This obviously is not a normal thing for me to do. He kind of looked at me, well, I'm not even sure how to describe the look, but it was a mixture of confusion with uncertainty and perhaps, a bit of happiness. I left quickly anyway, before he called the police.
My point is, Gemma and James wedding was just so incredibly full of love and energy and finished on such a high note that I honestly felt like I'd been injected with love drugs and I'm sure their guests felt the same too. I left on such a high, and clearly wanted to share that with everyone, even strangers. But anyway, enough about me! Let's cut to Gemma and James and their awesome ceremony.
Set at the stunning Cortijo Pedro Jimenez in Southern Spain, Brit Gemma and Aussie James were such a pair of joyful souls and this really, really shone through during their ceremony. Their love of Spain and the fact that James proposed in nearby Seville, helped to provide a full circle moment for them.
They were the perfect example of how when you are relaxed and chilled, your guests will be relaxed and chilled and your wedding suppliers will be relaxed and chilled, everything which goes towards the perfect wedding combo!
So, enough chat from me, over to these stunning images of Gemma and James' big day by rad(!) photographer Radka Horvath.
Pre-ceremony delights
♥ The high level of chill ♥ So many happy faces ♥ Prettiness everywhere ♥ Good vibes in the bridal suite♥ their awesome travel theme ♥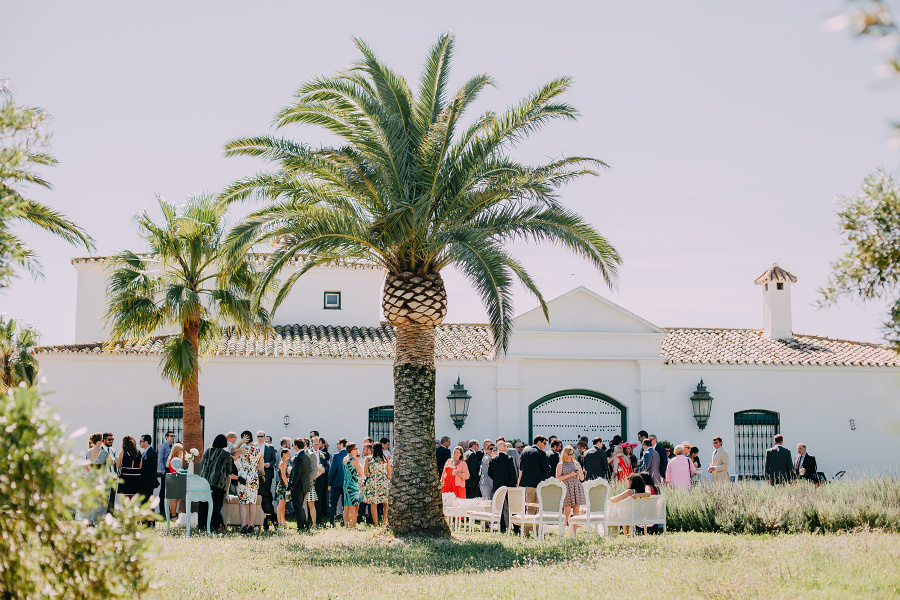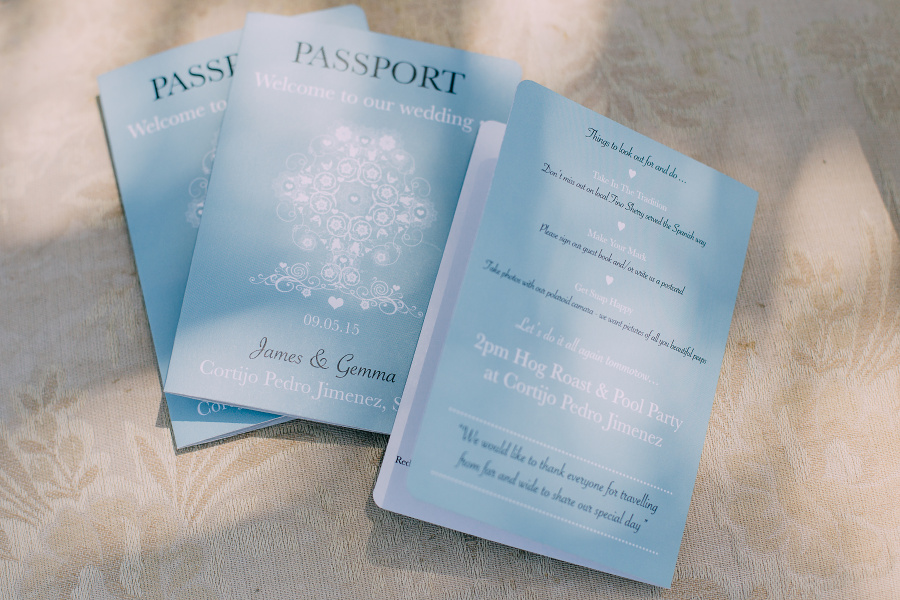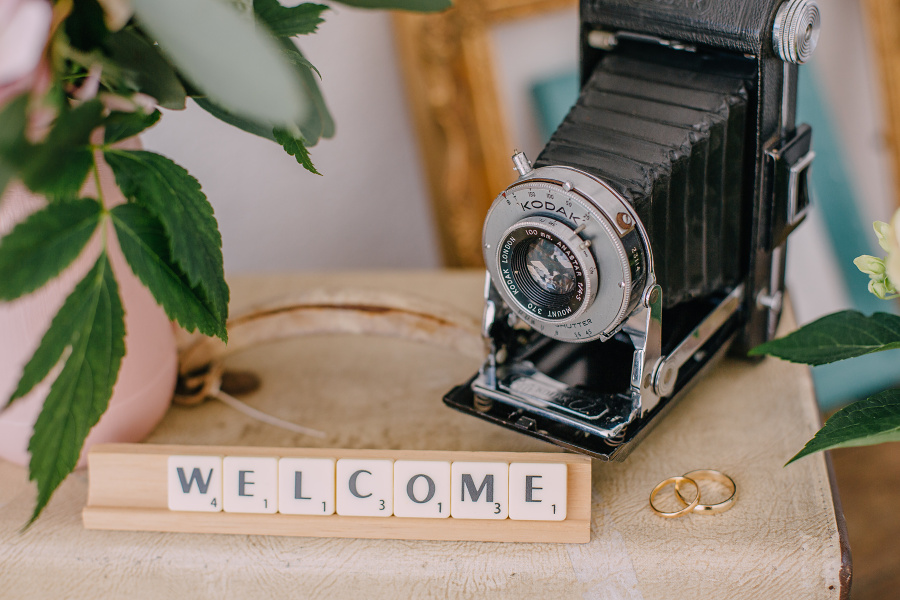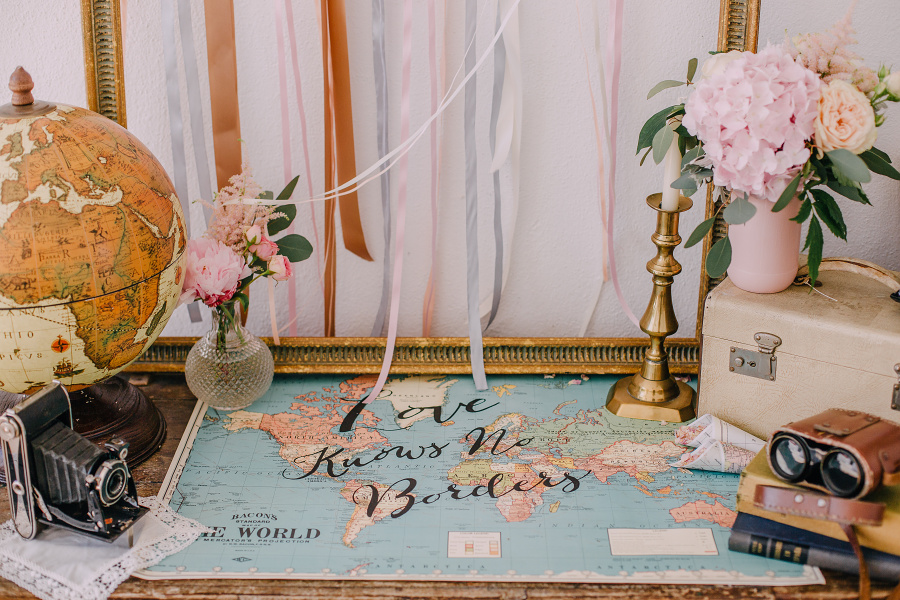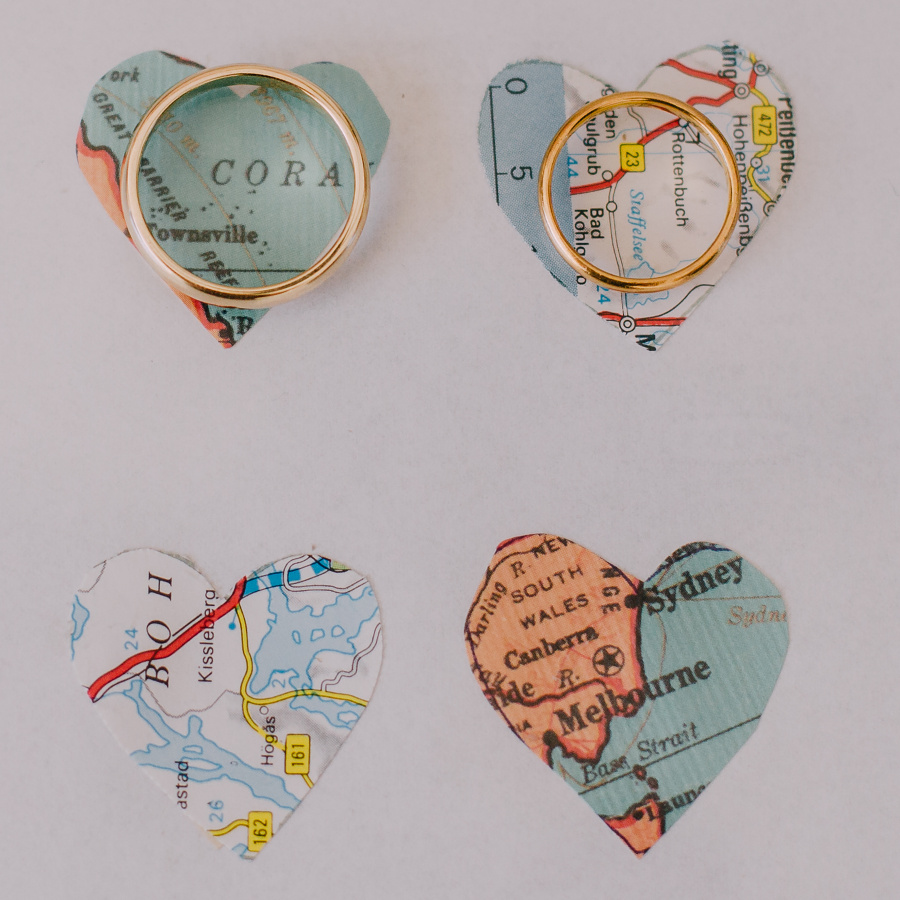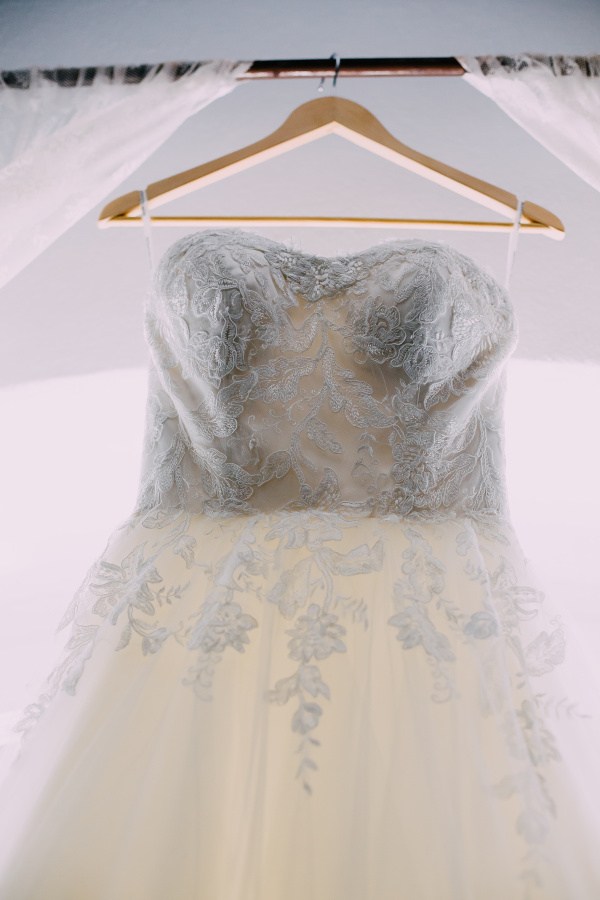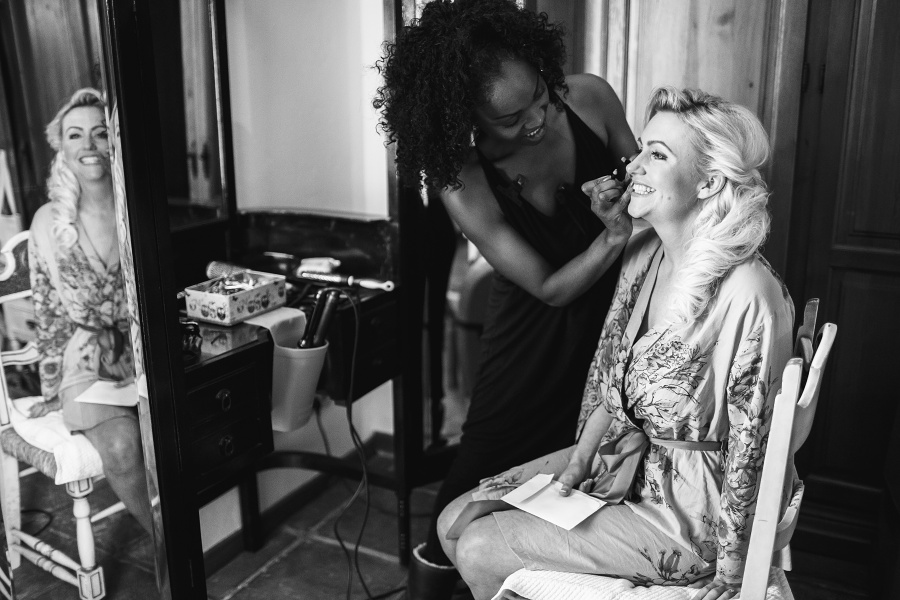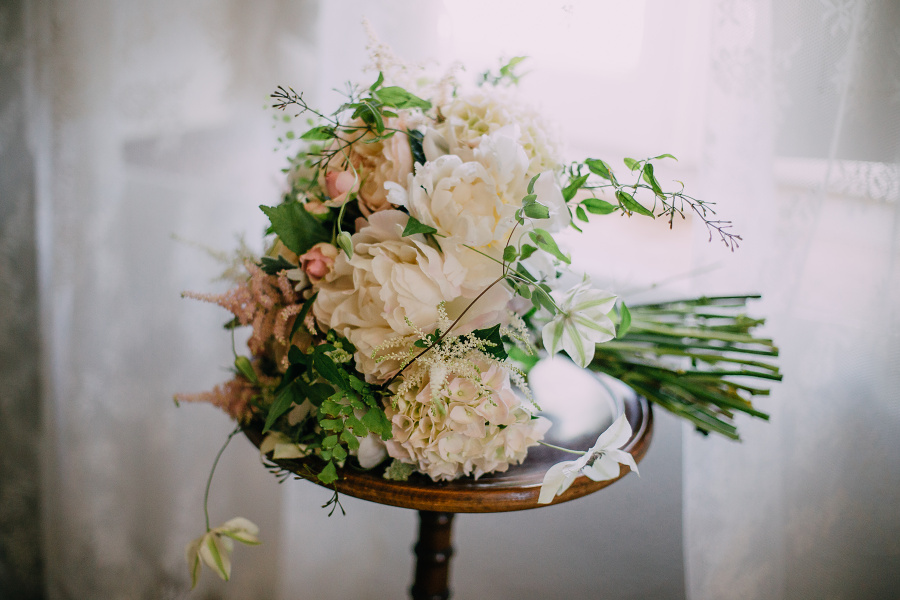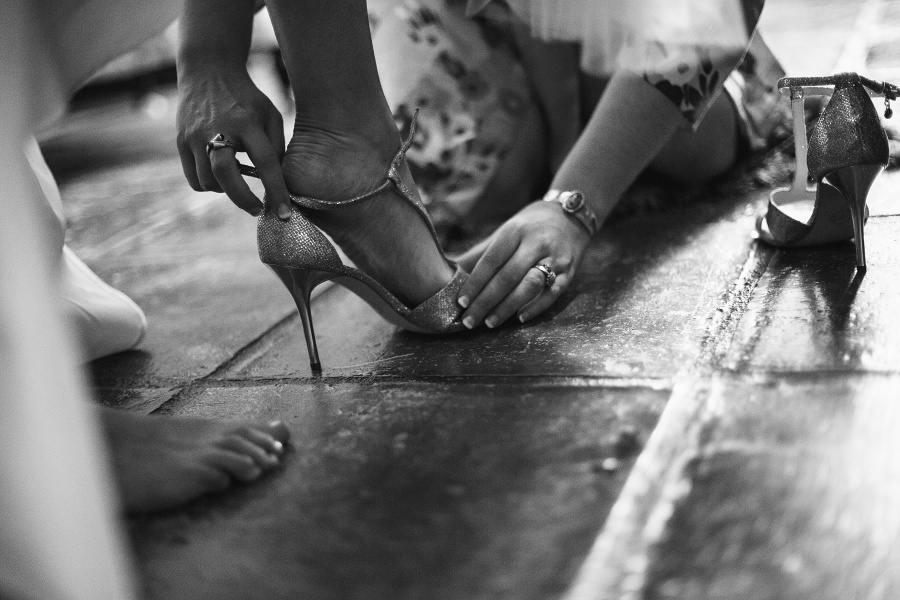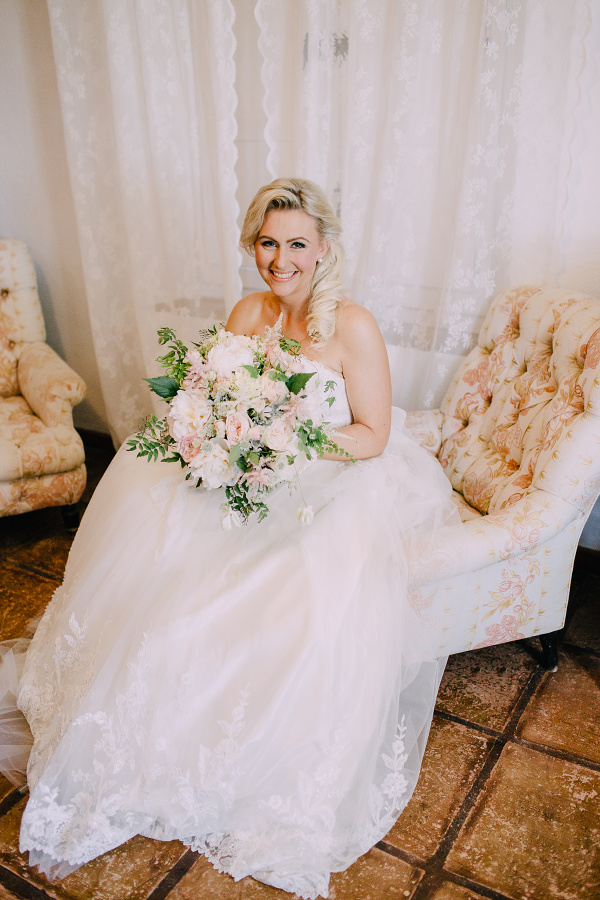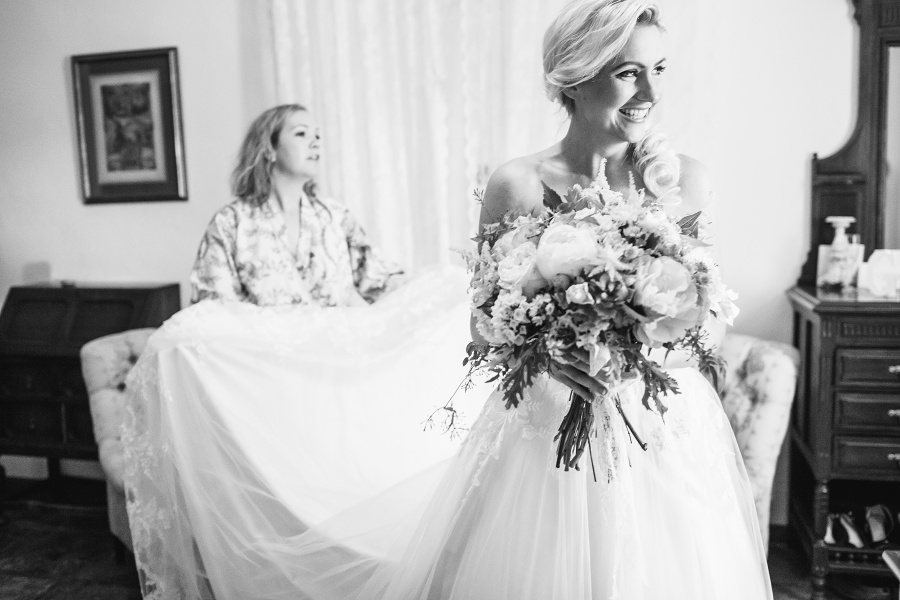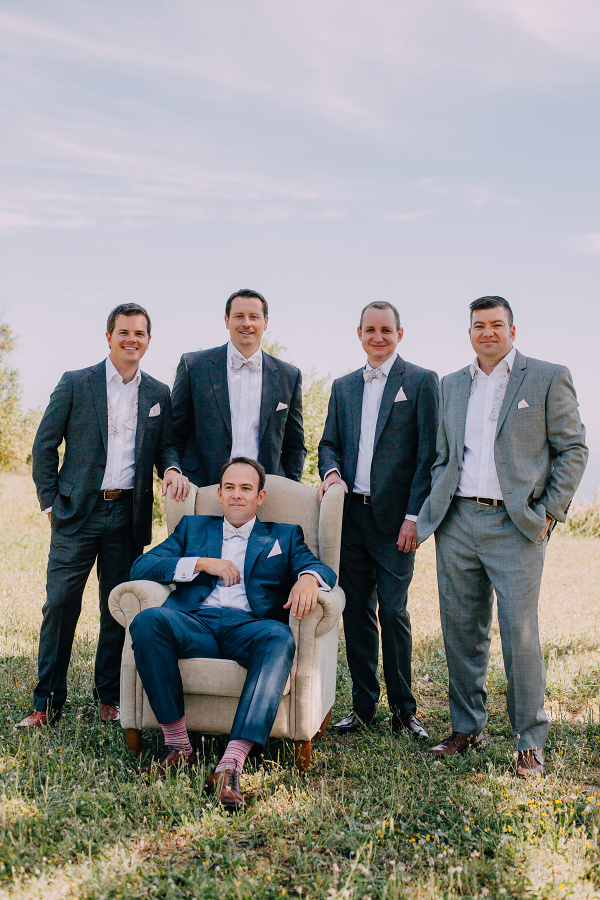 The awesome ceremony
You know how awesome and popular a couple are when they have people flying in from absolutely everywhere to celebrate with them. James and Gemma had folks joining them  from the UK and Australia, and also Canada, Germany, Austria, America and Holland. Wow! Their travel-theme couldn't have been more appropriate. It was also really lovely to have James'd dad joining us from Australia via Skype, which was fabulous.
I loved chatting to James before the ceremony, of course he was nervous but he was also so excited. So excited in fact, he instigated a Mexican wave amongst the waiting guests, who did not fail to rise to the challenge, literally!!
Once the ceremony was ready to begin, Gemma and James' friends sang and played guitar to quieten everyone, ready for Gemma, her dad and her wedding party's arrival.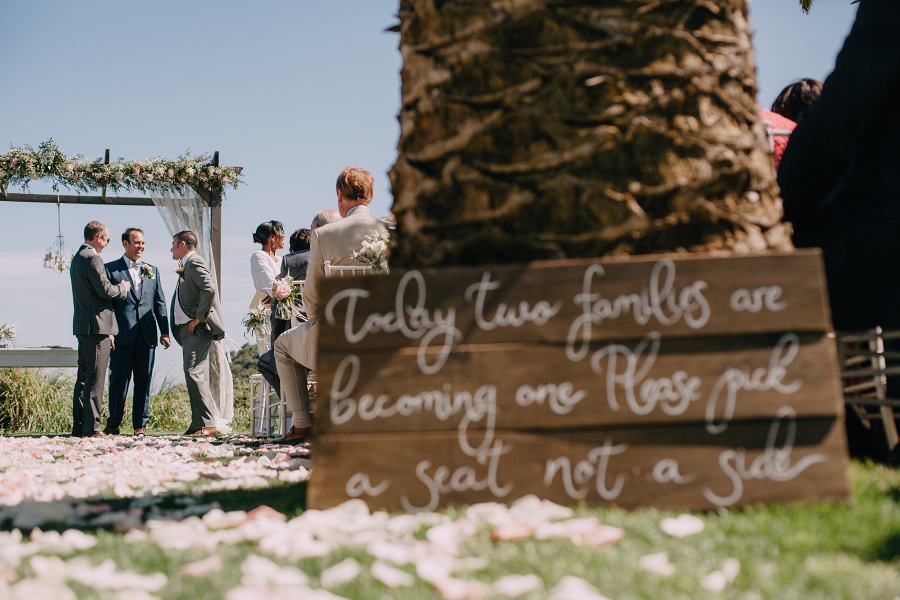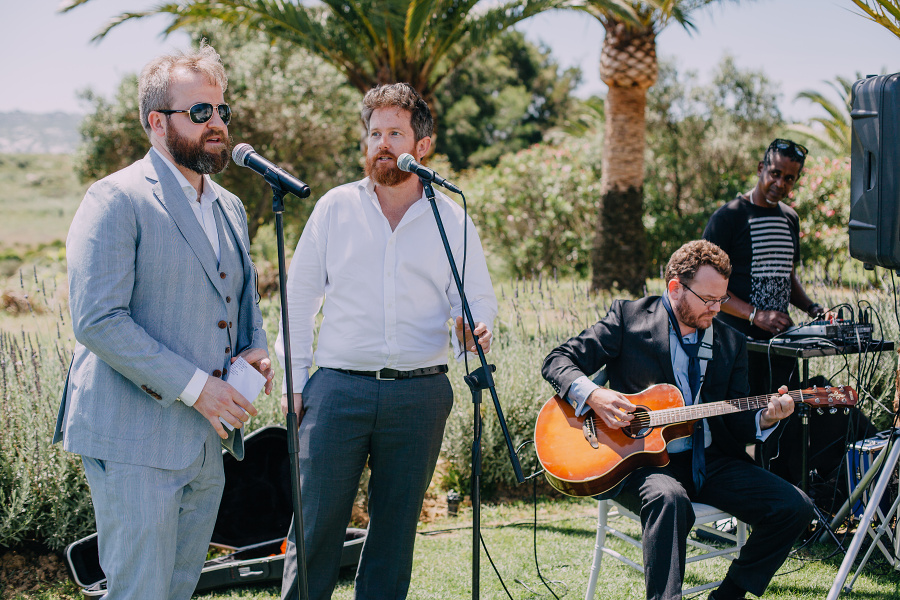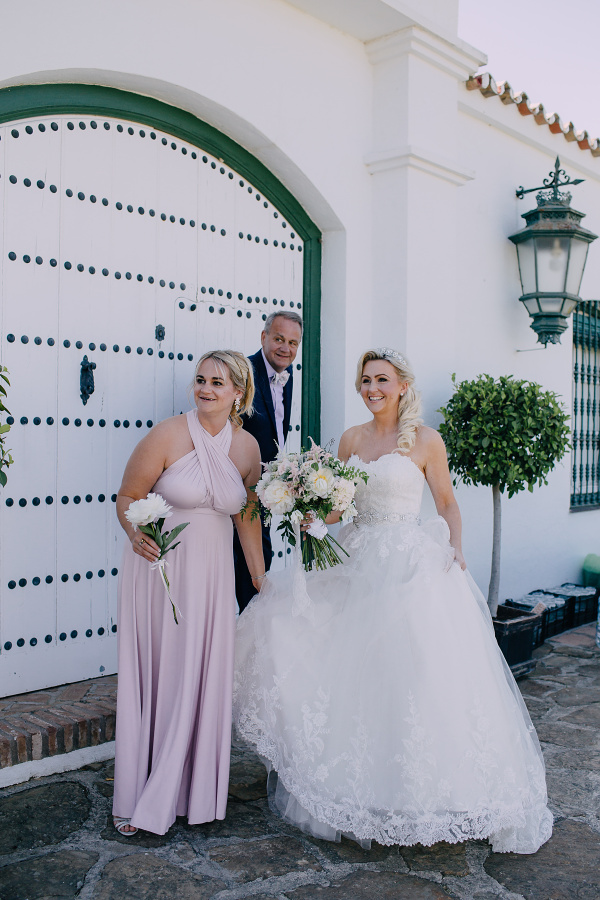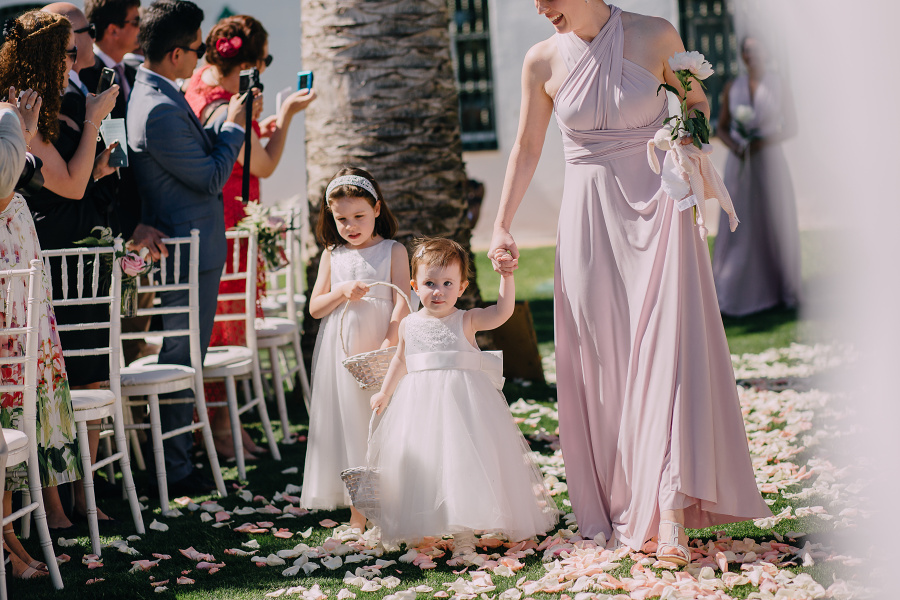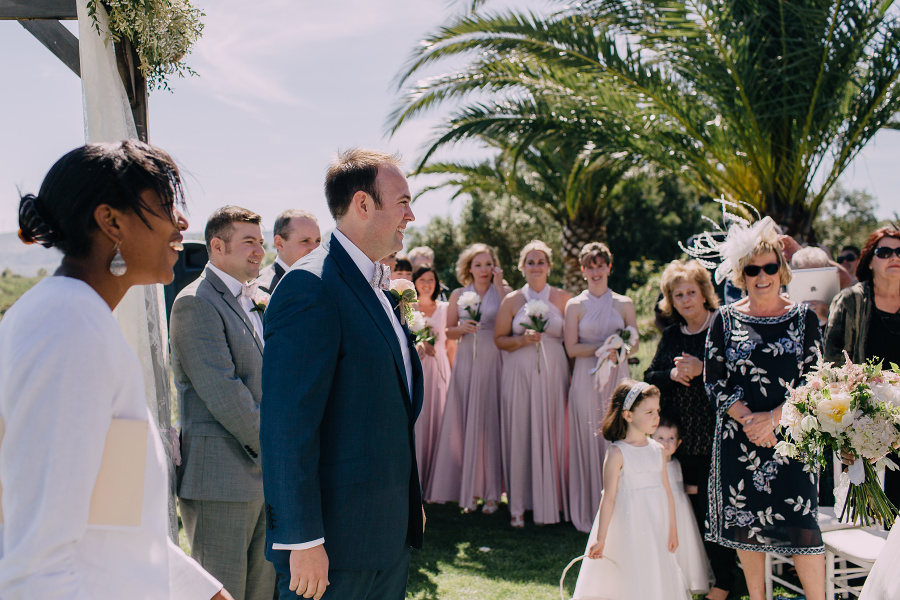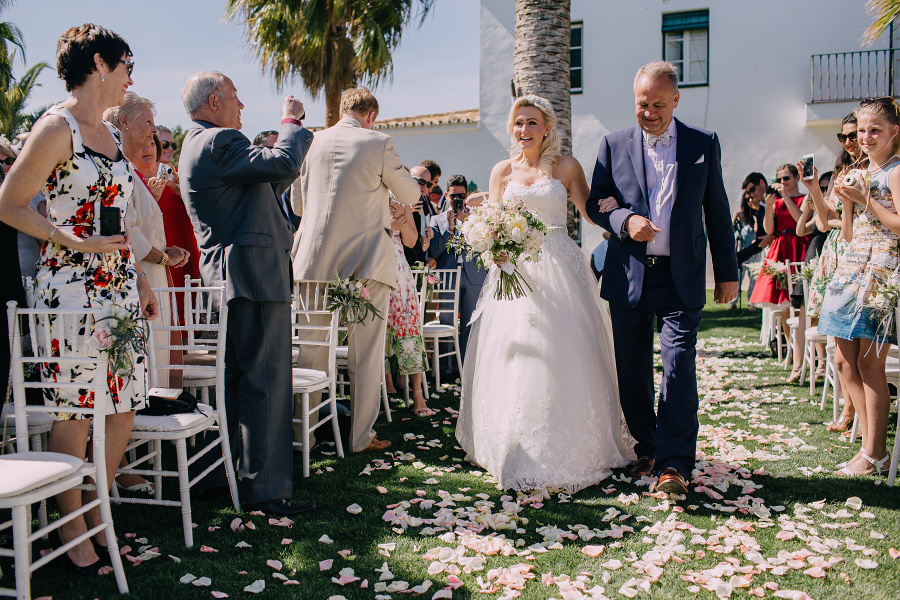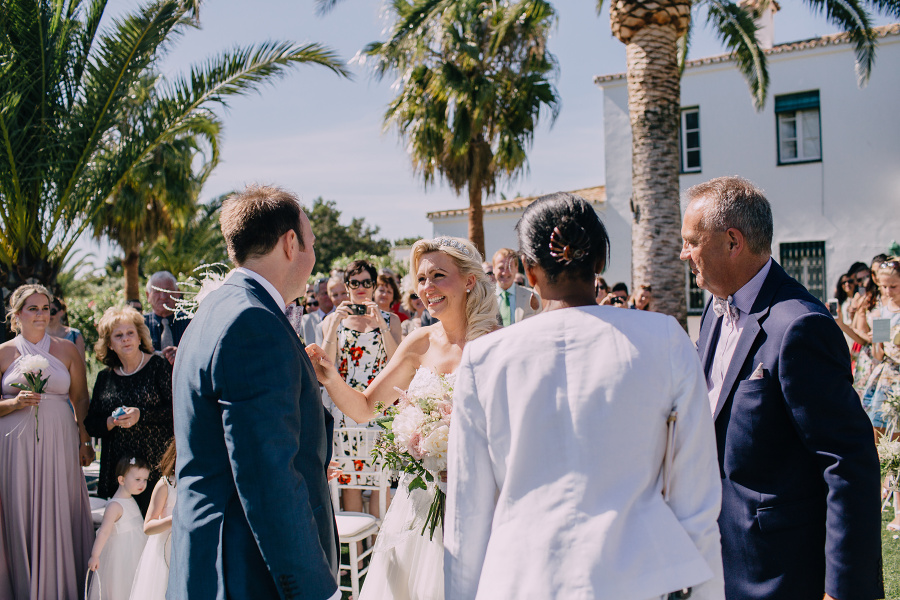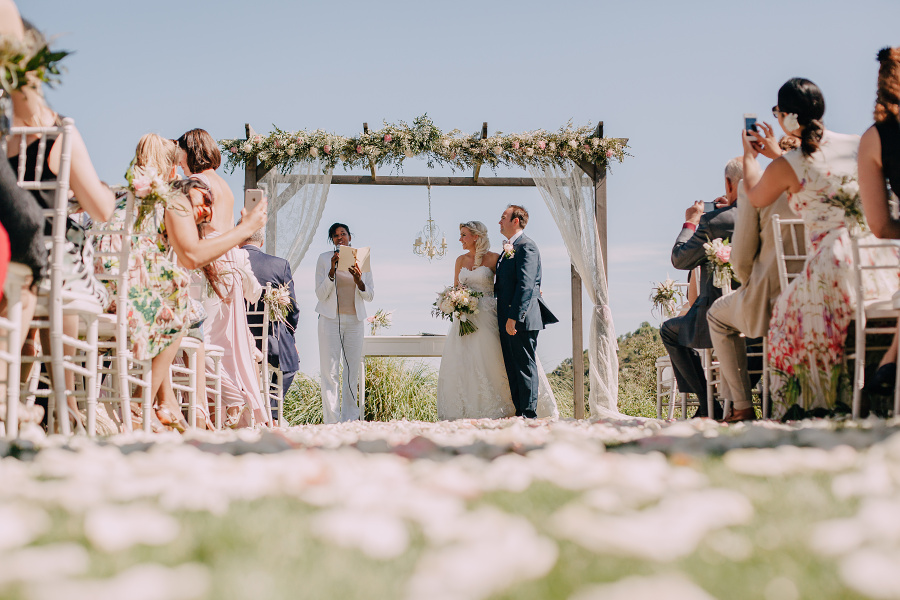 In the planning of the ceremony, I asked James and Gemma to tell me their thoughts on love and what their marriage would mean to them, which I shared with their ceremony guests. It's a really lovely way for the couple to have some of their own thoughts and feelings expressed, without actually having to express them themselves! I'm so glad I asked them too because what they wrote was wonderful.
Marriage for me is about strengthening our commitment to each other in front of our friend and family. It is about becoming a family. For me it is a choice to spend the rest of my life with my best friend and most amazing person I know.

– Gemma
Marriage to me means goodbye window seat. Goodbye chicken cottage. Goodbye last minute packing. Goodbye expensive taxis. Goodbye Mayor of Mackay. Goodbye spag bol 3 nights a week. Goodbye Sunday sessions. Good bye all-nighters, expensive cars, 3 day benders, jam-packed holidays, 'winging it', and playing devils advocate. Goodbye selfishness. Goodbye loneliness.

Hello togetherness. Hello teamwork. Hello style. Hello grace. Hello passion. Hello forgiveness. Hello fun! Hello happiness!!

In marriage we will never by lonely. I will always have a shoulder to lean on, a soldier to fight with, a partner to plan with, a companion to laugh with. Gemma is my lover and my best friend. Together we can do anything – and we will!!!

-James
AMAZING OR AMAZING!?
Wrapped around Gemma and James' vows and ring exchange, were two readings. One written and read by Gemma's bridesmaid and sister, which was superb. The second reading was read by Gemma's brother in law, who chose a really well-thought out reading, too.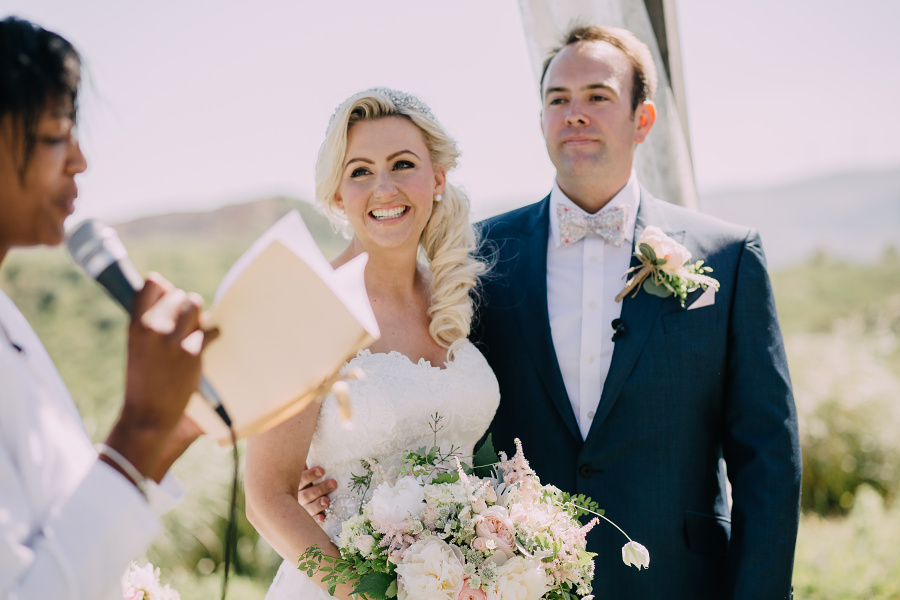 Their personally designed vows included a question vow which they chose for me to ask them, followed by a beautiful vows which they wrote and said said to each other.
Natasha: Gemma/James will you have James/Gemma as your husband/wife, to live together in marriage? Will you love him, comfort him and honour him in sickness and in health, in sorrow and in joy, as long as you both shall live?

Gemma/James: I will
They then exchanged rings, signed the register and exited centre stage with so much love and energy around them to Florence and The Machine's 'You've Got The Love.' Perfect.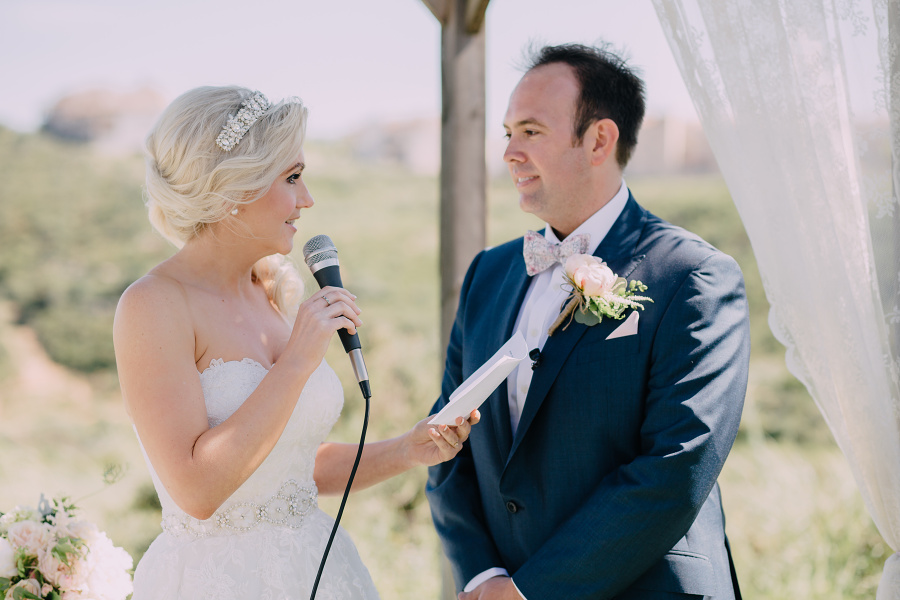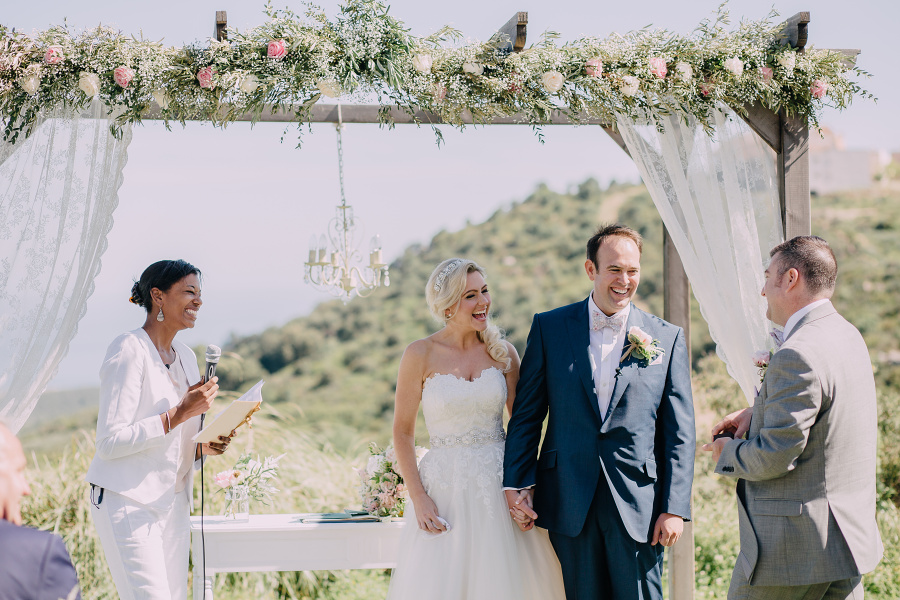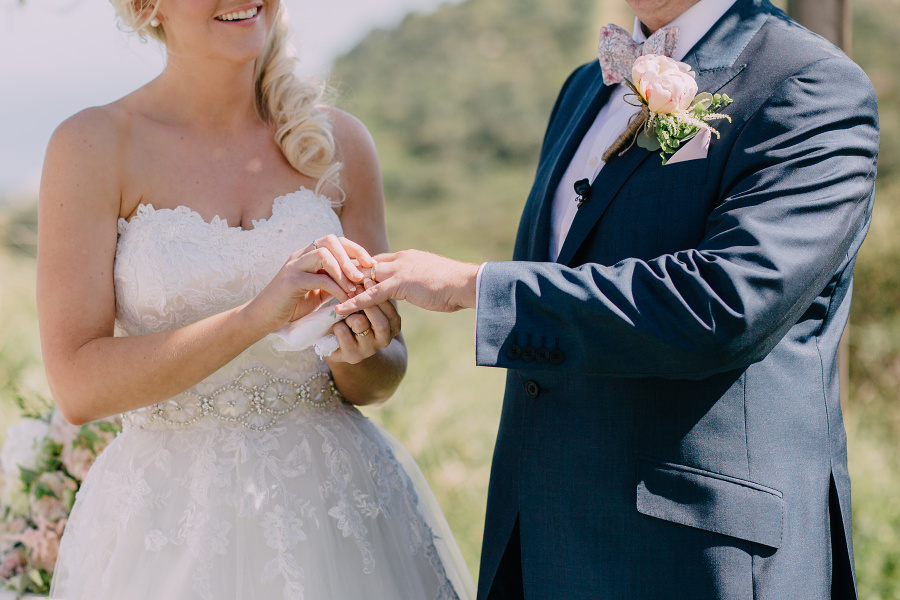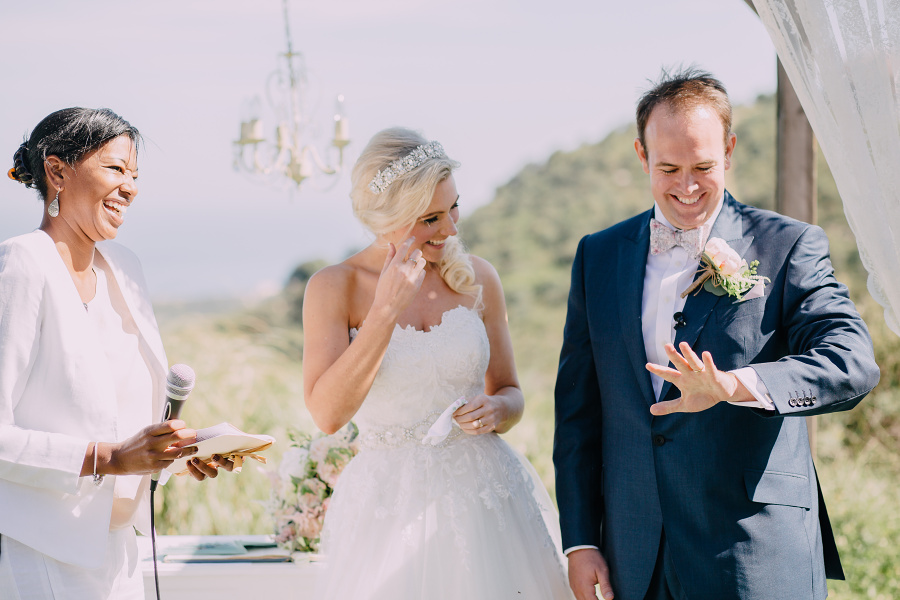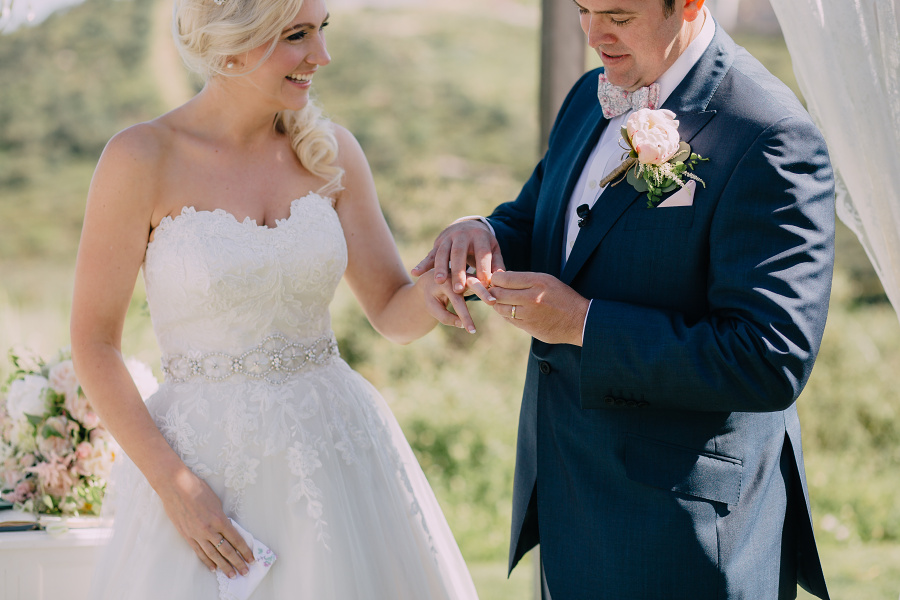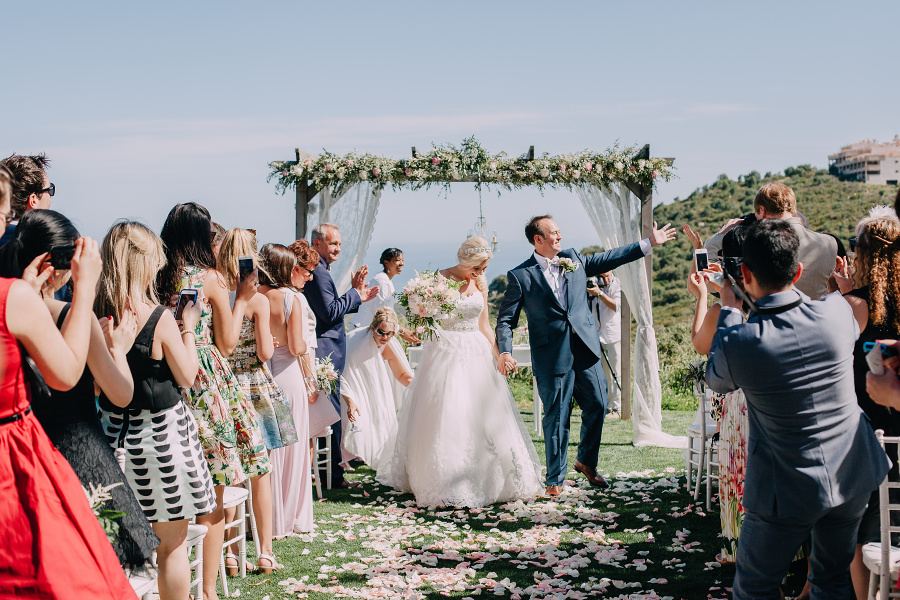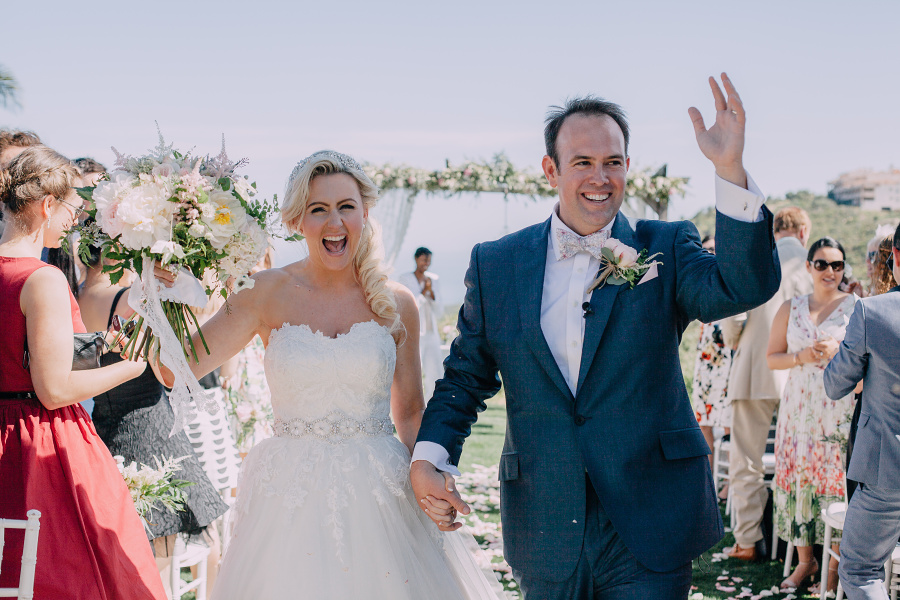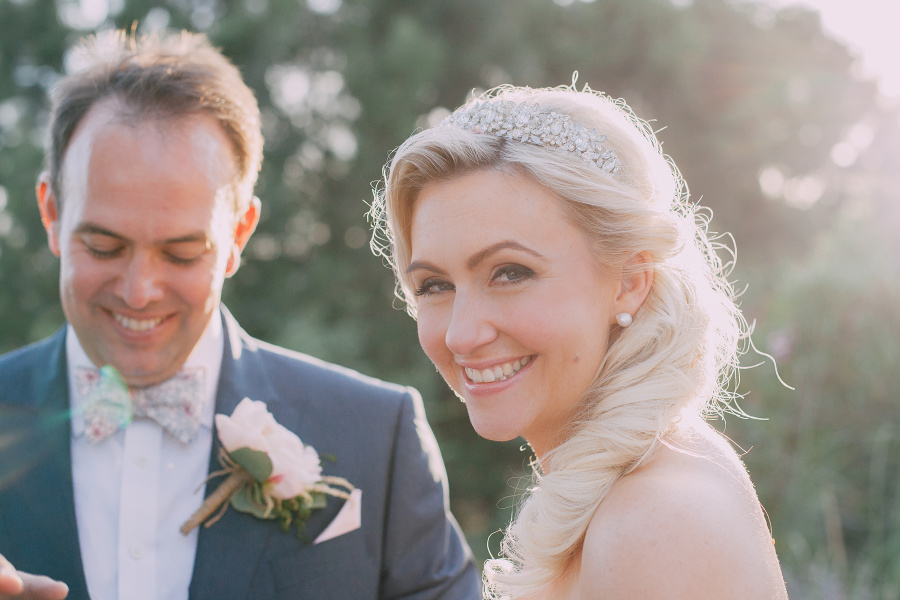 Mad love to;
Radka Horvath Photography for these awesome photos.
Rachel Rose Weddings – styling and planning
Lorraine Romain – Princess Bride – Hair and Make-Up Artist
And the awesome James and Gemma. So easy to work with, so much fun, so much fabulousness. Thank you.