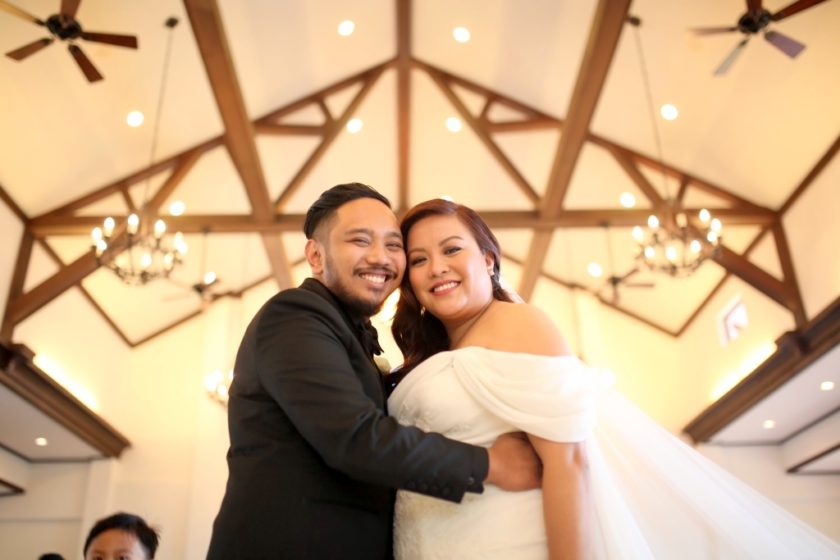 I'm really excited to share this wedding today, not only because it's coming all the way from the stunning Philippines, or that this lovely couple are so awesomely cute, but because this is Engaged & Ready's first ever real wedding feature of a church wedding and a very personal one at that!
Drumroll please.
Let me introduce to you, Brian and Joanarc and their stunning and heartfelt wedding ceremony, full of lovely personal touches and a simplistic charm. So I'm going to hand over to gorgeous bride Joanarc, who's going to talking us through how her and college sweetheart Brian, put together a stunning wedding ceremony which reflected their personalities, beliefs and ideals. The way EVERY and ANY wedding ceremony, should be!
So I hope you enjoy all of the delicious details of their wedding ceremony and the awesome photography by photographer Toto Villaruel.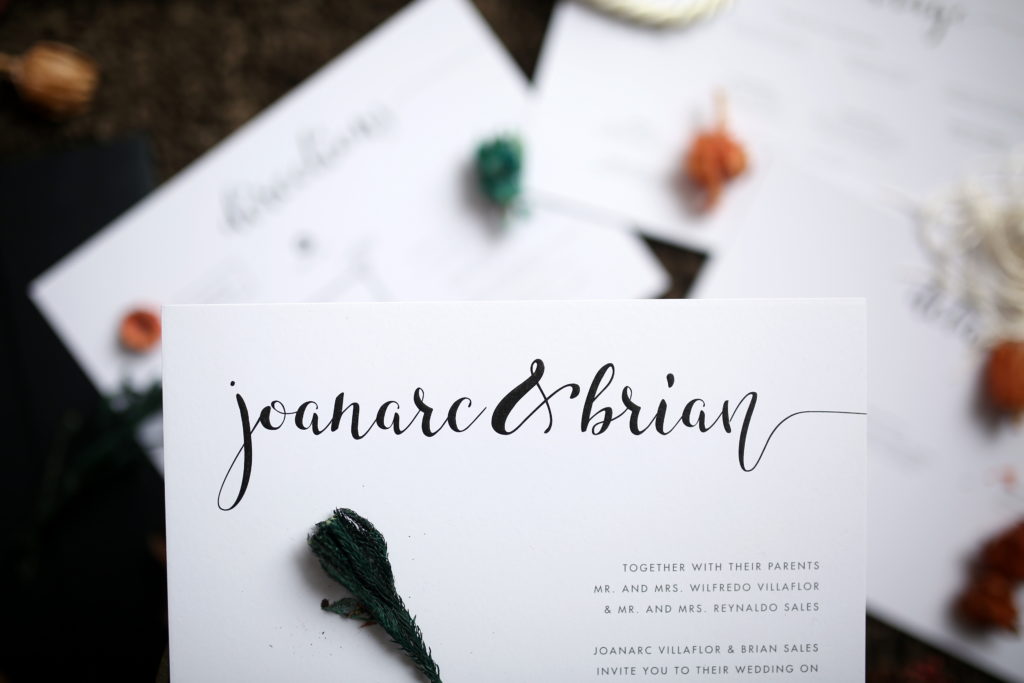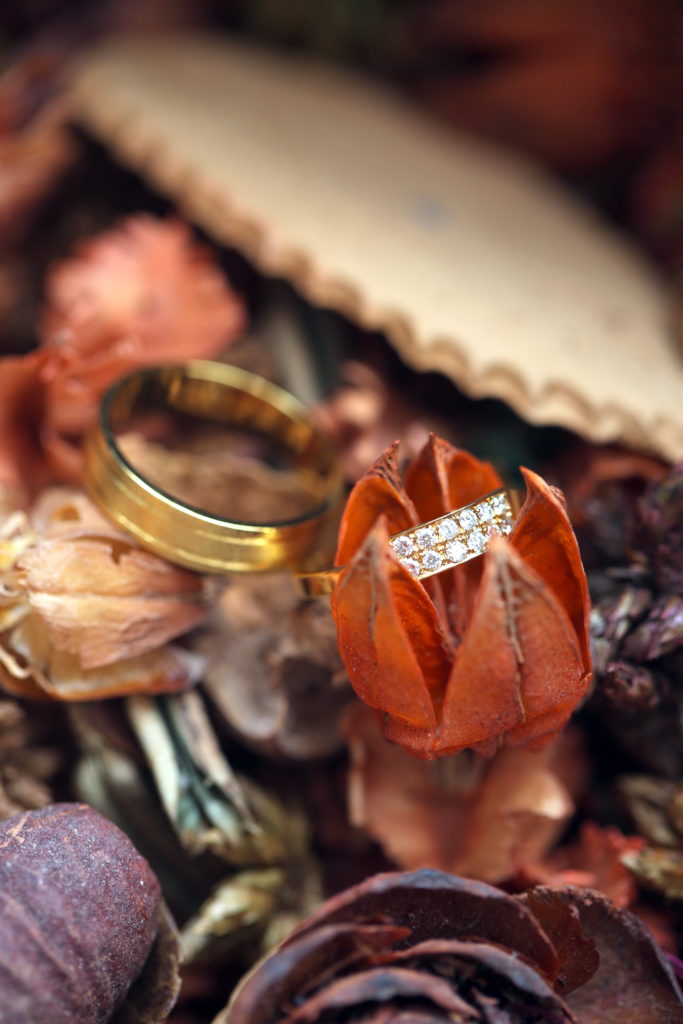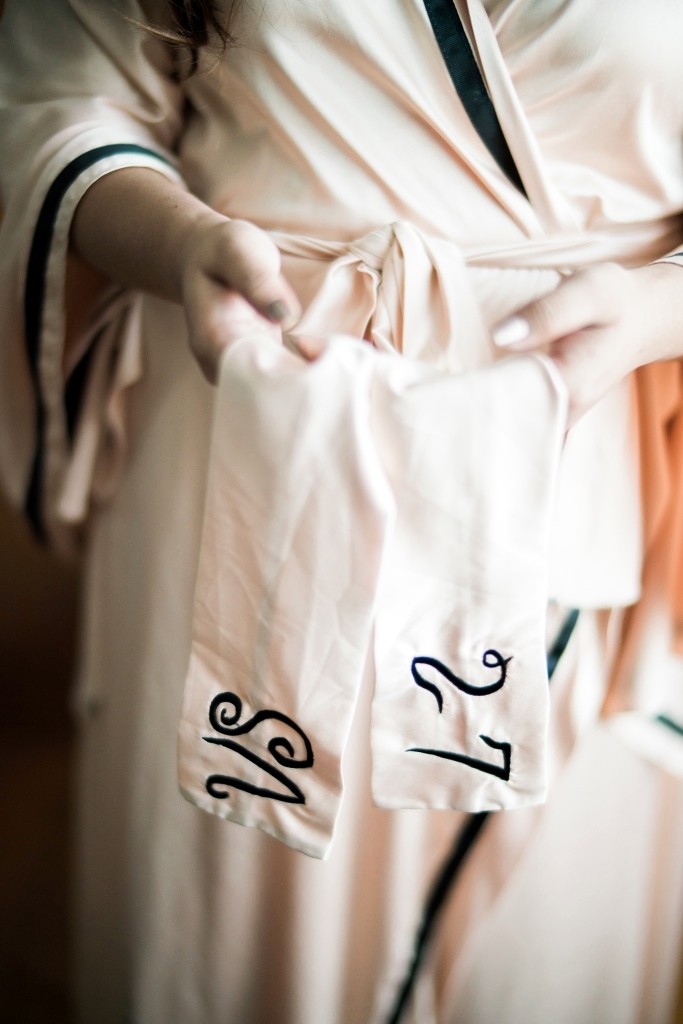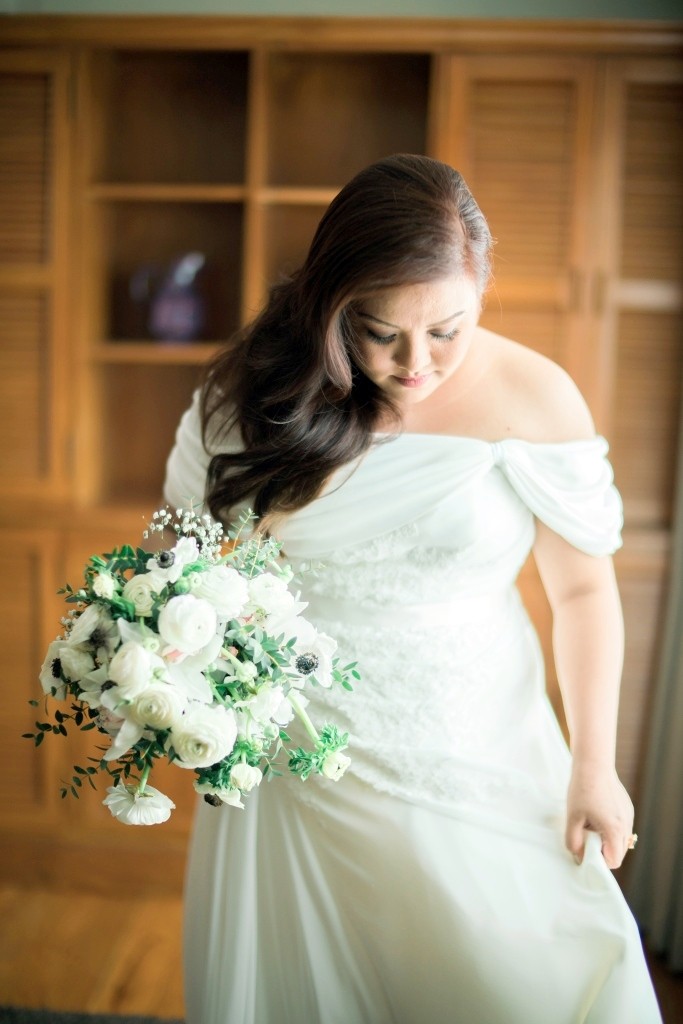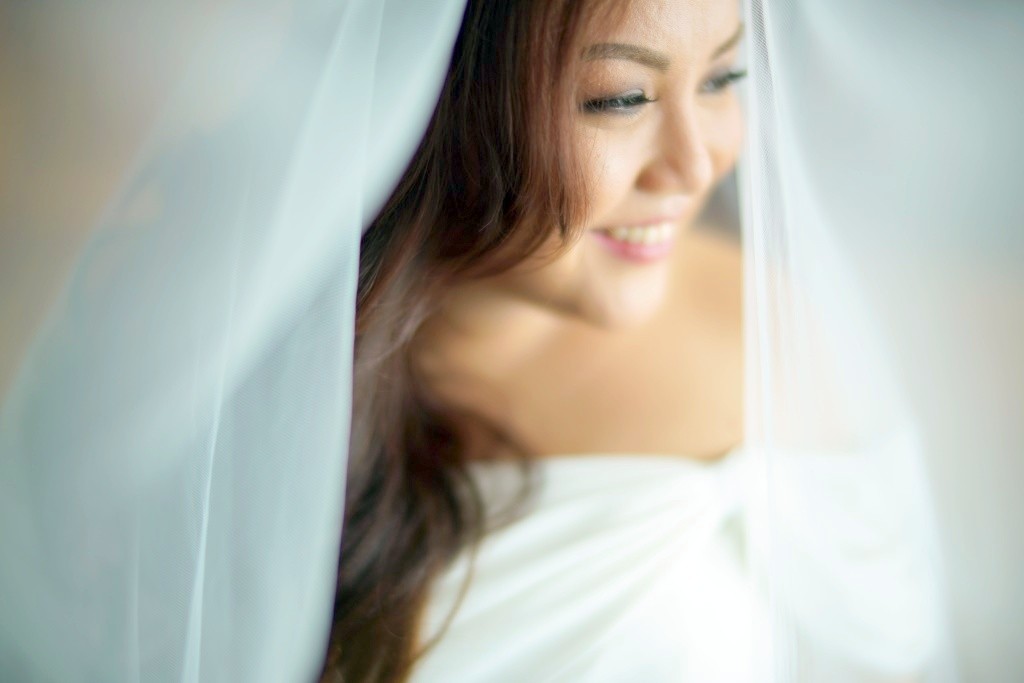 Our vibe and vision
For our wedding, which we planned for more than a year, we wanted to keep it simple and elegant and keeping with it being celebration of our marriage witnessed by close friends and family. We limited the colours to black, white, and champagne, to create a modern feel but we filled the venue with flowers and lights to evoke a feeling of coziness – we wanted everything to be chilled. For the guests to feel relaxed and for everyone, including us, to have fun.
In terms of the look, we just wanted everything to be simple because the chapel is ornate enough. We really loved the chapel as it is, that's why we chose it in the first place. It's a cozy and bright, so we didn't do much save for the flowers on the pews, the altar, and the stairs at the entrance.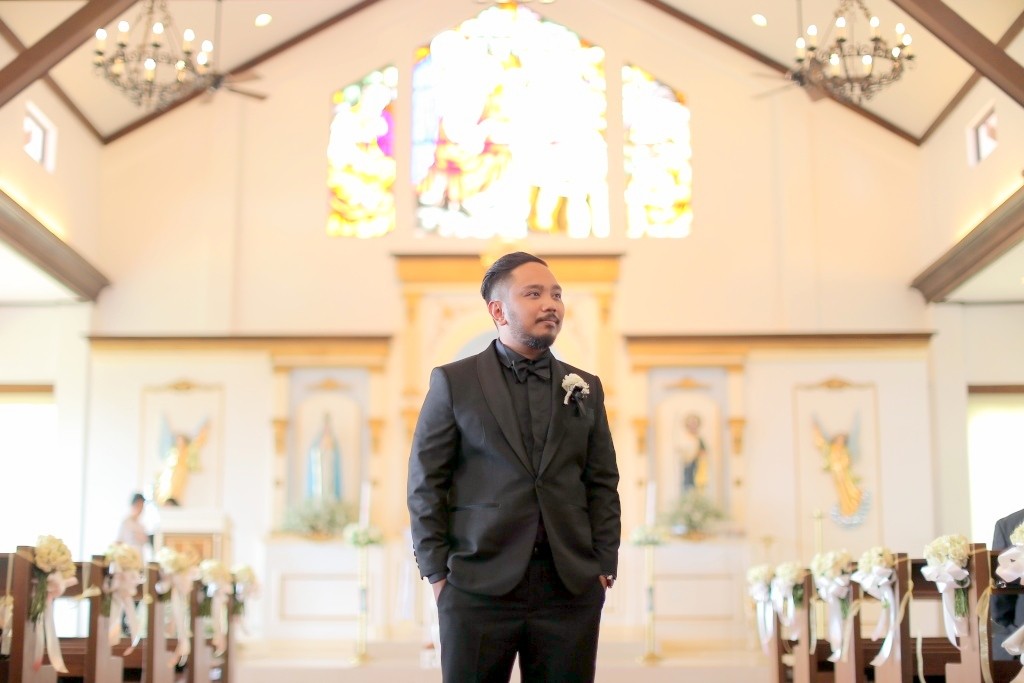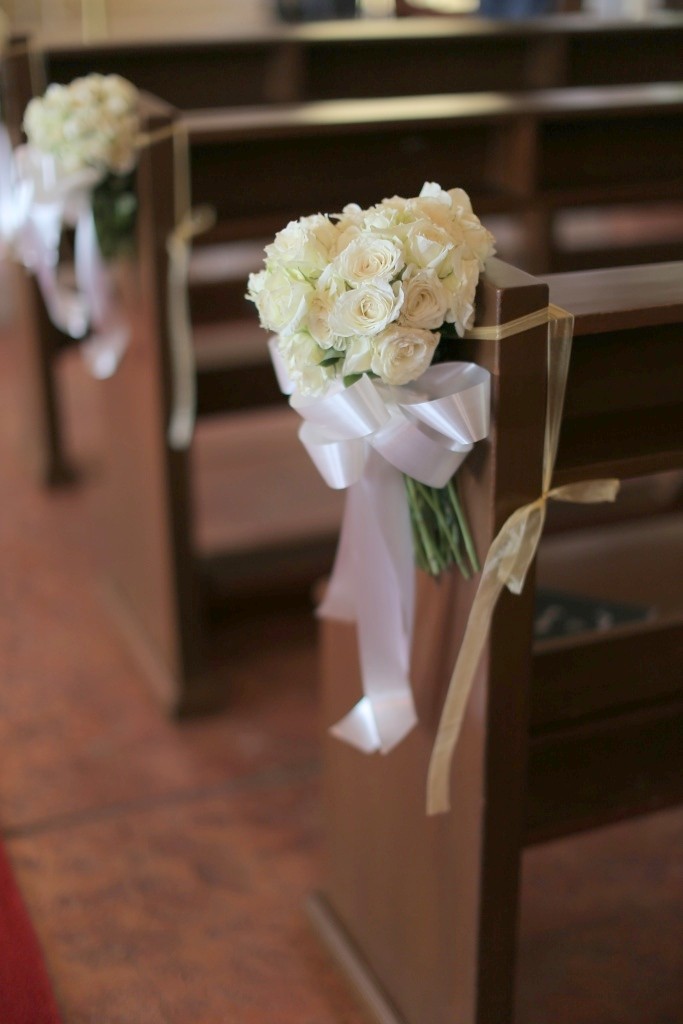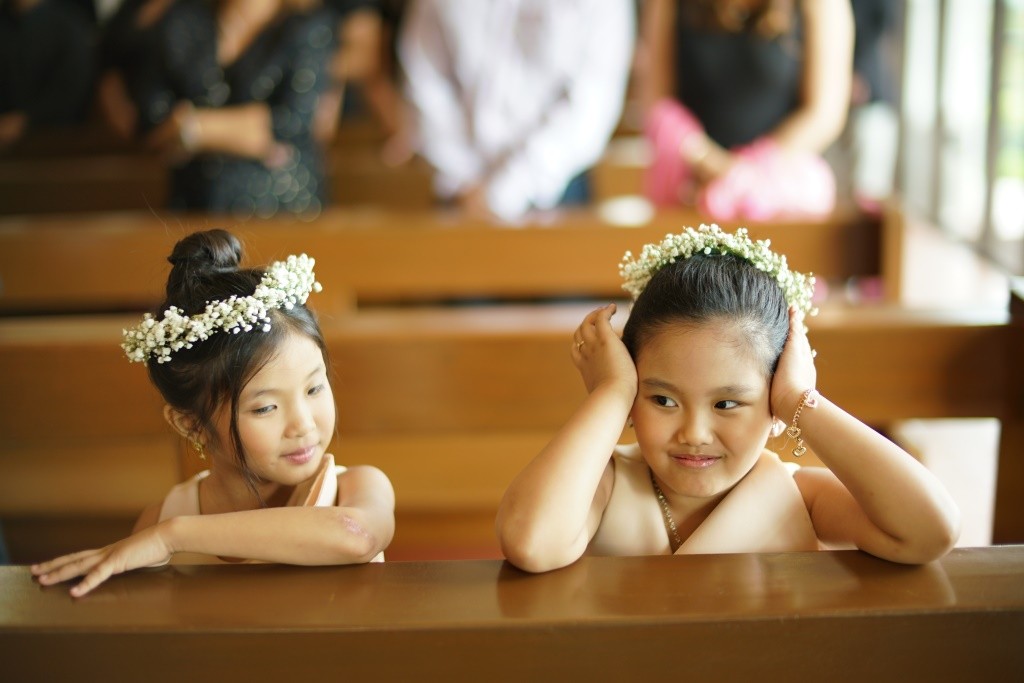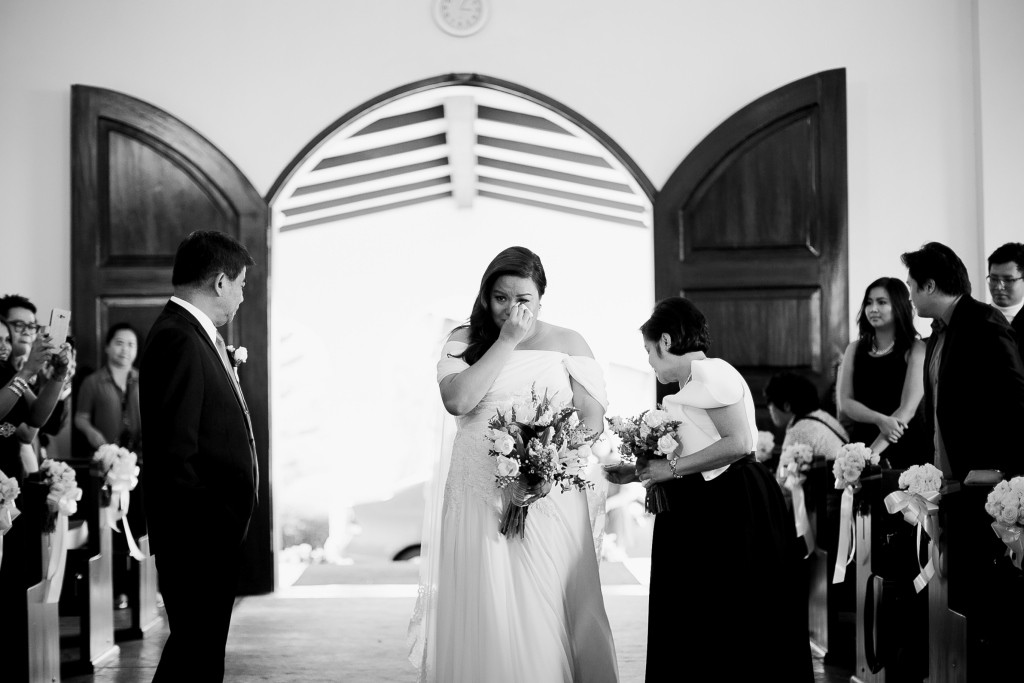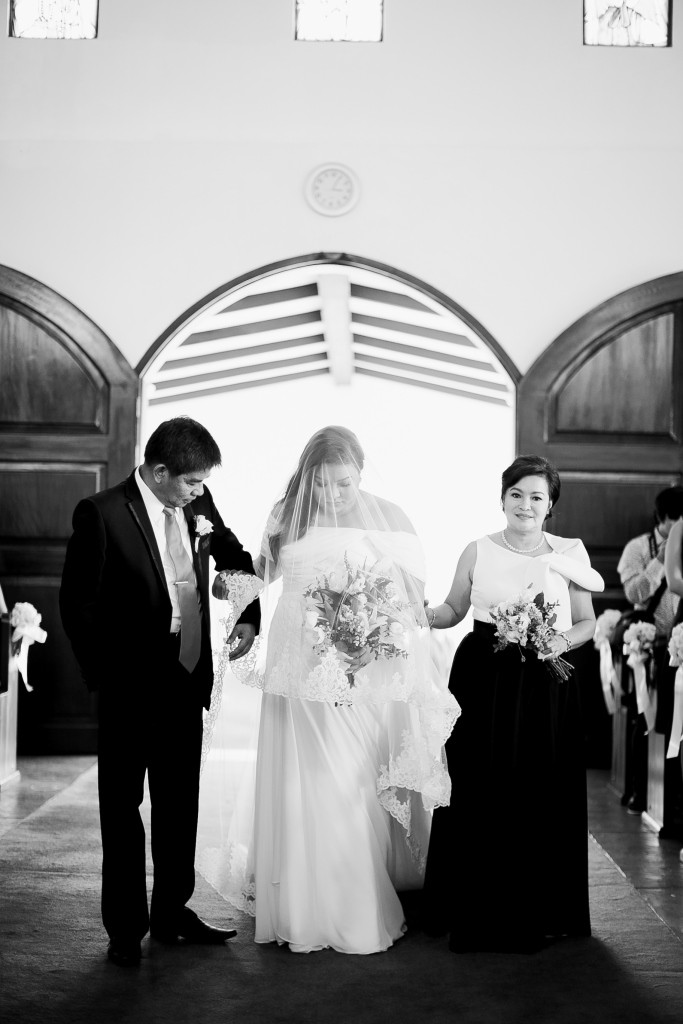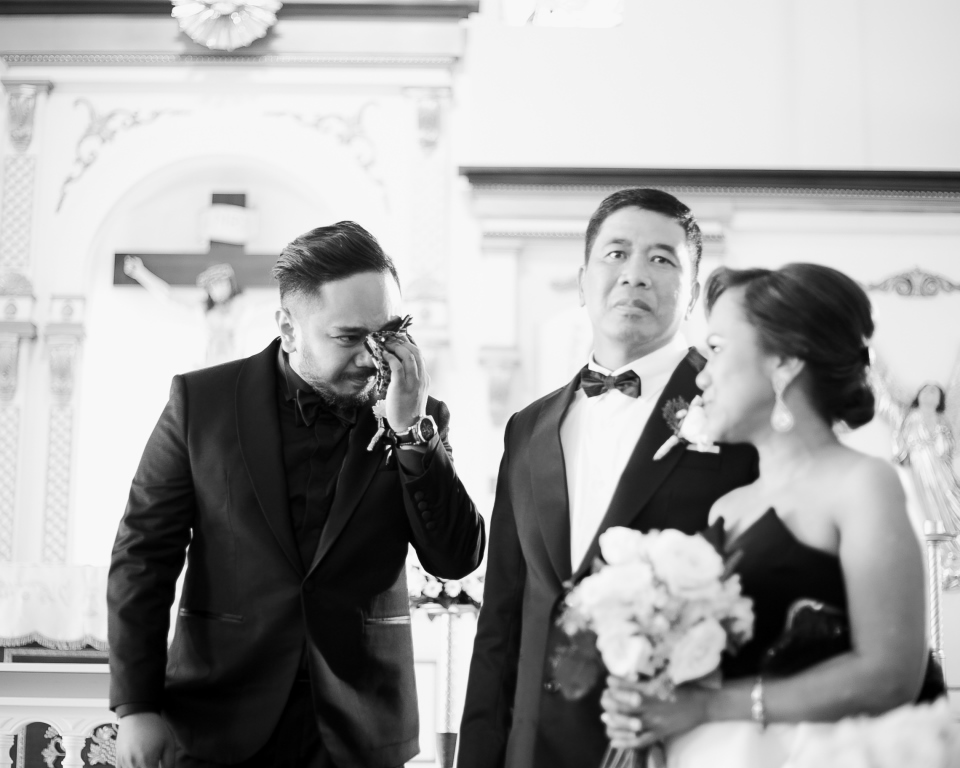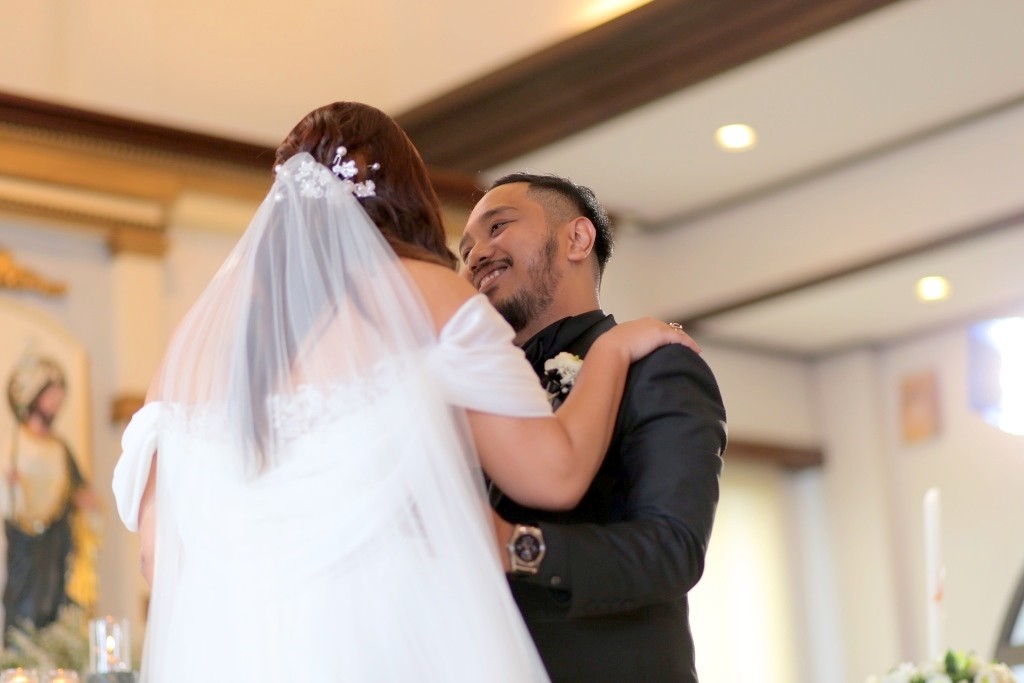 Our ceremony
It was never a decision between being married in a city hall or being married in a church. We really wanted to do celebrate our marriage with all our family and friends and before God. We met our priest a few months before the wedding. He was really helpful in counselling us and he really made an effort to get to know us.
At the start of the ceremony, I entered alone and met my parents halfway down the aisle. We walked into 'Had Today,' by Rachel Portman. I was at home a few years ago and couldn't get any sleep when I came across a tv show on HBO called One Day. I heard the song being played on the show and it stuck with me ever since. I found it funny that I started crying when I heard the song play just as I was about to enter the chapel.
One of the most memorable parts of the ceremony for me, was the moment when they opened the doors of the church and I saw Brian tearing up and my family and friends taking photos while smiling. It made me feel loved.
A few months after our engagement, I found out that my cousin is a member of her college choir so I asked her and her friends to sing at the wedding ceremony. I'm glad I did because I was really surprised with how great they were. I hd never watched my cousin and her friends sing live before but they were so good that when they first sang, I thought the wedding coordinators chose to play an mp3 instead.
After the mass had ended, I turned around to face our guests and to see the chapel filled with our loved ones. It was an overwhelming experience for me since our venue is about two hours away from the city and knowing they had travelled just to celebrate with us was very touching. At the end of the ceremony, the guests waited for us outside and when we got out they threw flower petals around us.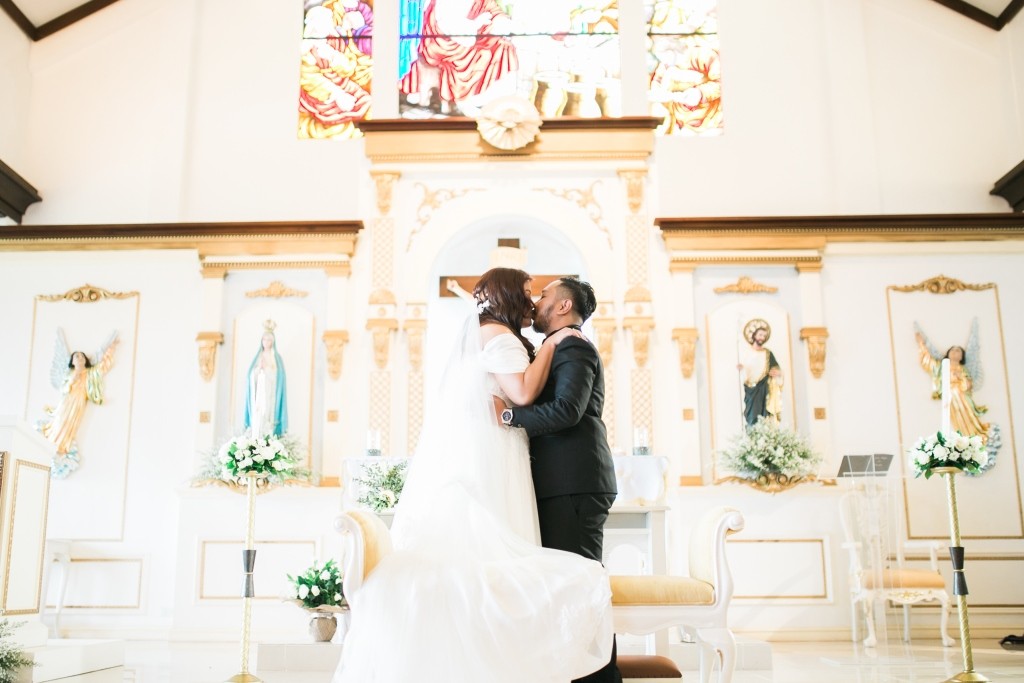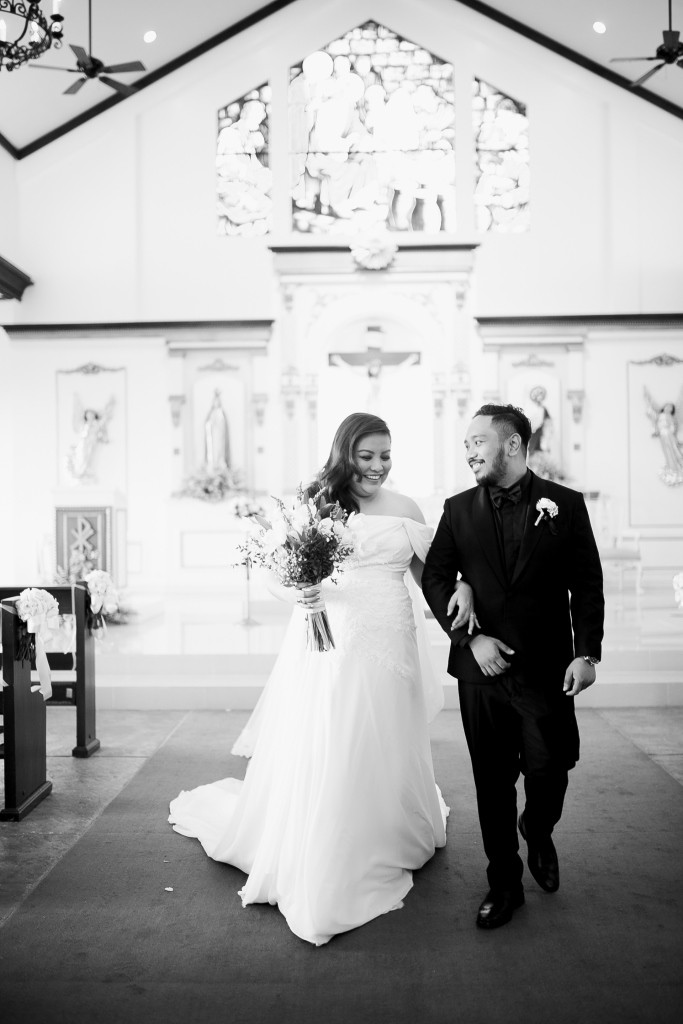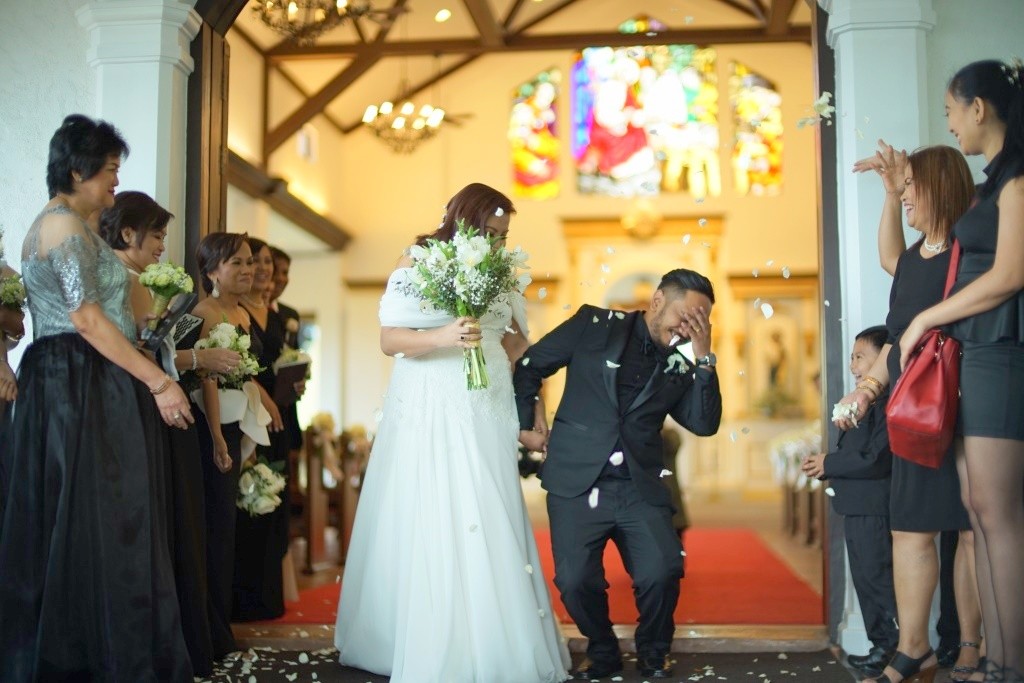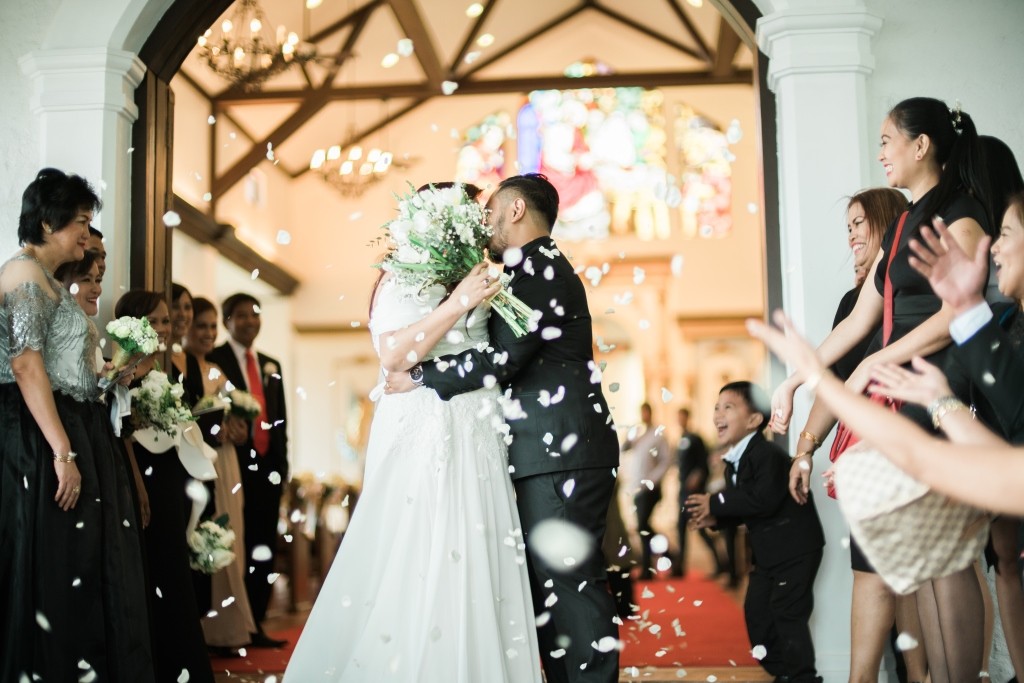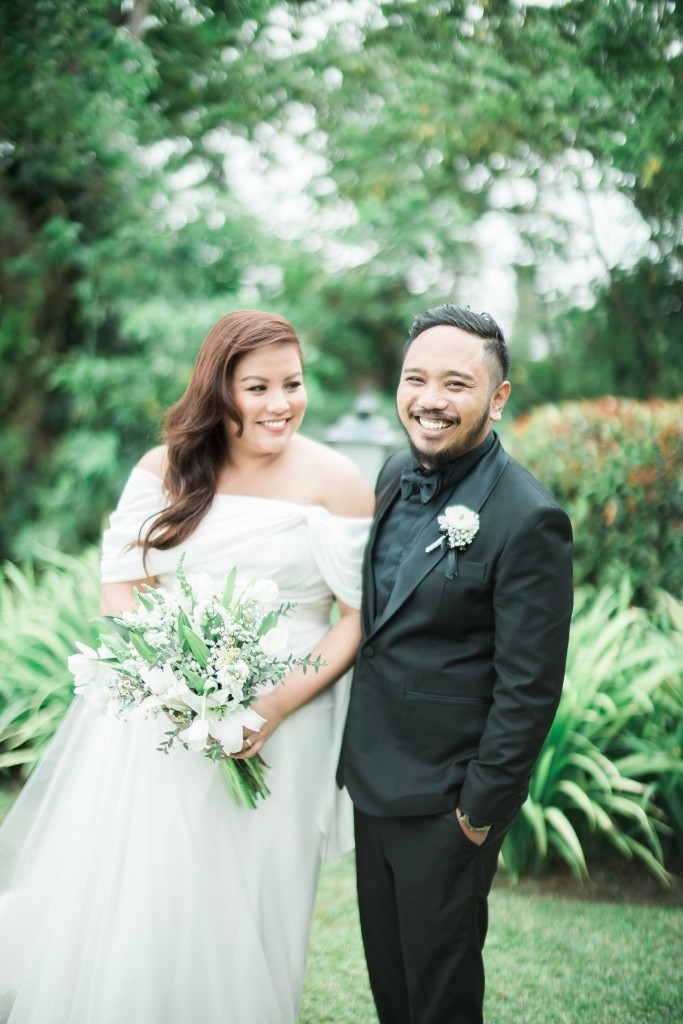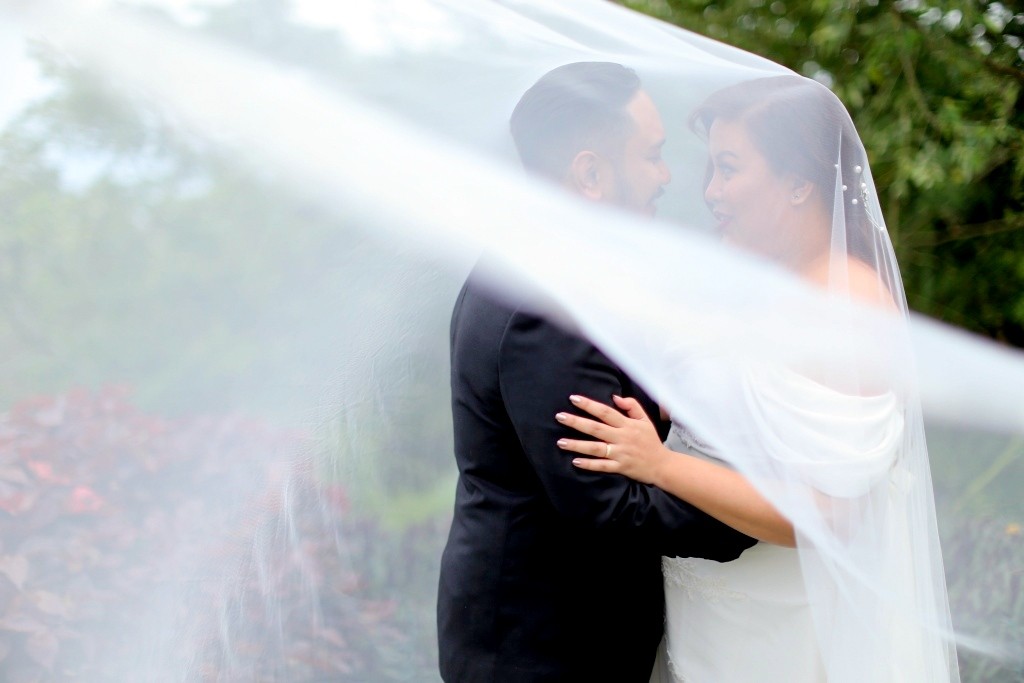 Our ceremony was really special for us because it was a celebration of our love. What made it more meaningful was the fact that our families, our parents, and our friends were there to witness it.
Mad love to;
Photographer Toto Villaruel for the awesome images
And to the very lovely Joanarc and Brian for sharing their beautiful ceremony.