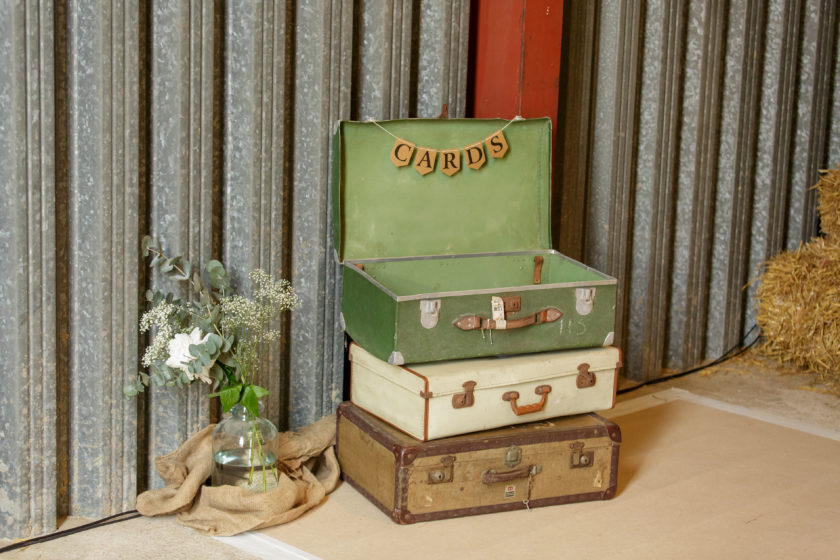 When we got married, we asked our friends and family to kindly contribute to our honeymoon fund, which of course everyone did, and generously so. We left for our honeymoon a few days after our wedding, and having paid for the honeymoon in advance on top of all the wedding bits and bobs, I'm not going to lie, having the extra cash really helped us to have a fabulous honeymoon.
Looking back though, if we hadn't asked for any honeymoon contributions, we would have still had a lovely time, simply in just being together. The massages, day trips and exquisite meals were lovely luxury extras that we were able to have thanks to our family and friend's generosity, but they were extras on top of an already wonderful time together.
Why do we give wedding gifts?
Believe it or not there was once a time when guests weren't expected to bring wedding gifts at all, just their presence! In the time of dowries when families of the bride gifted presents (cattle, land, money etc) to the groom and his family, sometimes the bride's family would gift her a symbolic gift such as a lovely ornate box to house all of her and her new husband's bed linen in, complete with other little bits and bobs to furnish the marital home.
Over time, this symbolic gift-giving spread from the bride's family to their wedding guests, too and the giving of household goods grew into a steady custom, with shops like Macy's and Selfridges being among the first to introduce the idea of gift registries, to enable couples to specify what goods they actually wanted. It's no wonder that globally the wedding gift registry industry is a huge money earner for the businesses that run them.
Now, as most couples already live together and have set up home before marriage, alternative gift ideas are often also requested, such as honeymoon vouchers or cash.
High expectations?
I wonder sometimes if nowadays asking for wedding gifts or money is a big ask of guests. When I think back to our wedding day I feel a little bit bad that we asked for money, at all. Of course we worded it nicely and expressed that it was optional, people didn't have to give us anything, however that in itself doesn't mean anything does it? Specifying that something is optional is kind of pointless because in reality how many people will actually take you up on the 'optional' element, and NOT give you anything? Exactly, very few! Nobody wants to be thought of badly, do they?
Even though in our case people did give generously, I still feel it was a lot to ask of them. We got married when we lived in Mexico. All of our guests who came for our wedding week, flew in from the UK. Many of them spent the week with us doing various activities, joining us on our stag and hen dos which we also had that week. My friends and female family members enjoyed a spa and pamper session with me, and my brothers and male friends and family went on a beer and bonding horse-trek up the Mexican mountains with my husband-to-be.
Then there was a day out on a boat and beach lunch and a huge dinner before the wedding day. We did a lot and we asked a lot of people, financially-speaking too. So now actually writing this, I feel terrible that we even gave people the 'option,' to gift us honeymoon money, when they'd already spent so much already.
Wedding expenses for guests can really mount up, even if you are getting married in the same country as your friends and family. Imagine you are a wedding guest who has been invited to a bridal shower or hen party, plus the wedding too. A friend of mine was telling me recently that she went on a long-weekend hen do in New York (from the UK), followed by the couples' destination wedding in Italy, plus 'optional' gift registry list supplied by the couple. Ouch. That's a lot of moolah.
Do we really need wedding gifts?
That is a good question isn't it? For me the word 'need' really stands out. In our dual-income (many couples), consumer-driven societies, is there really anything that we actually need? I can easily think of many things that I would love to be in possession of; a sewing machine, a bread-maker, a spiralizer, oh and I'd love a nutribullet. But, I do not need any of it. At all. And before we got married, we actually had everything we needed too.
Sixty or seventy years ago when people's income was much lower, where perhaps only the man of the household worked and the cost of material possessions were relatively more expensive in relation to people's earnings, you can imagine that the gifting of wedding presents to start a home was much needed. Couples didn't live together before marriage (as was the norm) and literally had to start building a home from scratch. And perhaps those who were gifted money for a honeymoon, probably would never have been able to have one without contributions from their wedding guests.
So if our needs are no longer in line with the needs of married couples all those years ago and our spending power is greater than theirs too, do we still need to ask for gifts?
A lot of people now are really insistent in not having any wedding gifts and on invitations I have seen people specifically state that 'their guests' presence' is more than enough. I think there is a lot to be said for this, as well as those who ask people to donate to their favourite charities, if their wedding guests really want to gift something. How wonderfully altruistic is that? Allowing someone else in need to benefit from your special day.
There is also the issue that even if you are certain you do not want any wedding presents, many wedding guests would feel strange or even a little uncomfortable attending your wedding and not giving you anything in return. The idea of giving a wedding gift is so entrenched in wedding culture that we don't know what to do or how to feel when the concept is removed. It's like going to a party and turning up empty handed, even when they host insists on not bringing anything. It's just not the done thing.
In our defence, I do remember my husband and I recognising that we didn't need anything, because we really didn't, but feeling obliged to express some sort of gift option for those who wanted to give us something. So it's kind of like a vicious circle going on, couples asking for things they don't really want but feel they have to ask for and guests giving presents which they feel they have to give!
Of course, there will be couples who do need and do want stuff for their home of for themselves and guests who want to give, and in this case that can work perfectly. You ask for what you'd like and your guests are happy to oblige.
But for those who don't feel comfortable with asking for gifts and know in their hearts that they really don't need or want anything just for the sake of having it, this is okay! Maybe we should start to accept that couples can invite their loved ones to share their big day and one of the best days of their lives, to feed them and entertain them and simply not expect anything from them in return. And perhaps we should believe it when they say that our presence is enough. For some couples, the joy in having you there to celebrate with them is all they need and want.
And maybe as newlyweds-to-be, you can think long and hard whether you really need your guests to gift anything on your wedding day other than their wonderful presence and their gifts of love, happiness and joy in celebrating such a special moment with you.
What do you think? Do you think gifting presents is still a necessary part of getting married? Or will you be bucking the trend and not asking for presents? I'd love to know.