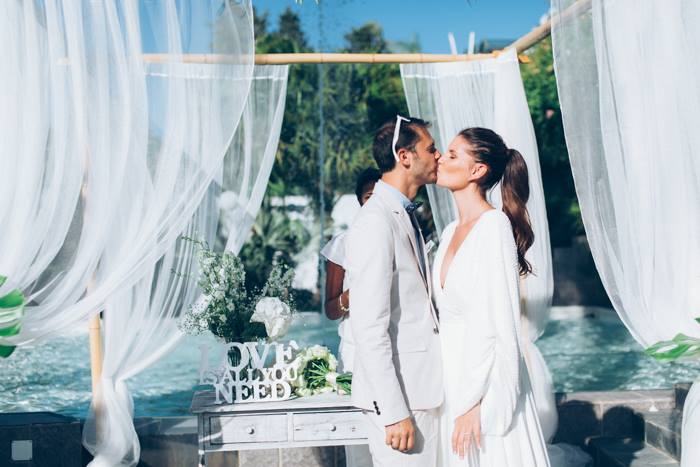 Oh my! You must feast your eyes on this amazing wedding now. That is not a polite request. That is an order. Gorgeous French couple Liora and Yann threw a celebration for their love that was literally out of this world. Trust me, if a groom can be carried down the aisle as Superman, then I can use statements like, 'out of this world!'
They chose the grounds of a stunning private villa in the beautiful Malaga countryside, in southern Spain for their deliciously international wedding celebrations. With nearest and dearest coming from Canada, Israel, Gabon, Senegal, USA, France and from Spain itself to celebrate with them, you could sense the love from the moment everyone assembled for the ceremony.
And as is now the ever growing trend (yippee) Liora and Yann asked all their guests to come dressed in white or off-white. I love this. The only colour was in the grooms men and groom's light blue shirts. And I love Liora and Yann's reasons for why they went for an all white affair;
As white symbolises purity and love and we feel our love is pure love we wanted everyone to be a part of this. We didn't want only the bride to wear white, as we wanted all of our families and guests to feel like they were the stars of the show too! They've shared our memories with us and they have made the people we are. This day wasn't only ours. It was also a big thank you to them for being the best family and friends ever!
Oh my god, I love that!
Right then, let's get stuck into this gorgeous all-white wedding, with wonderful images by the fab team at www.video4events.es.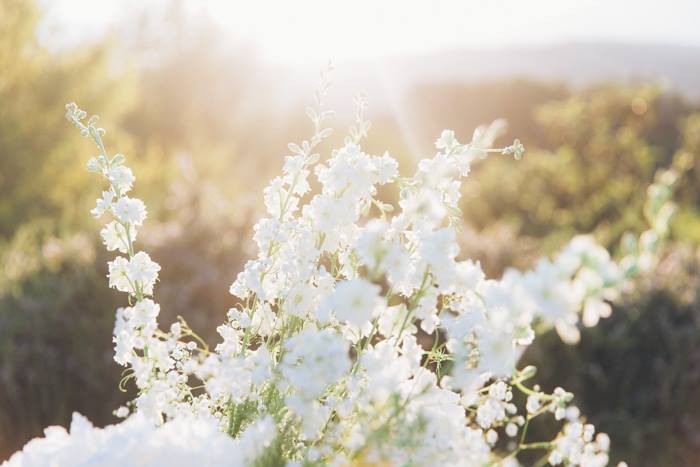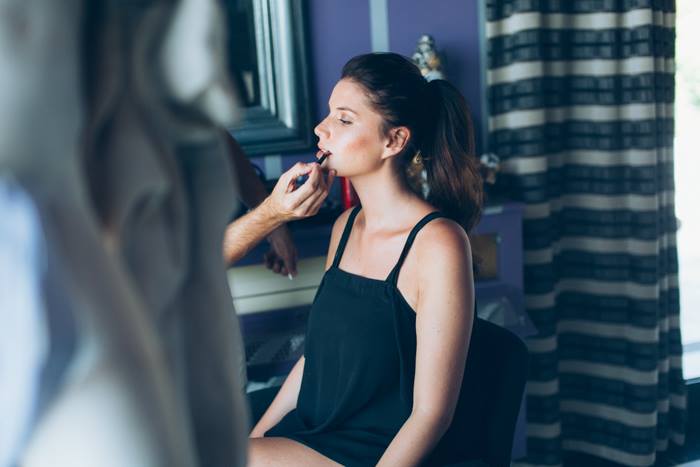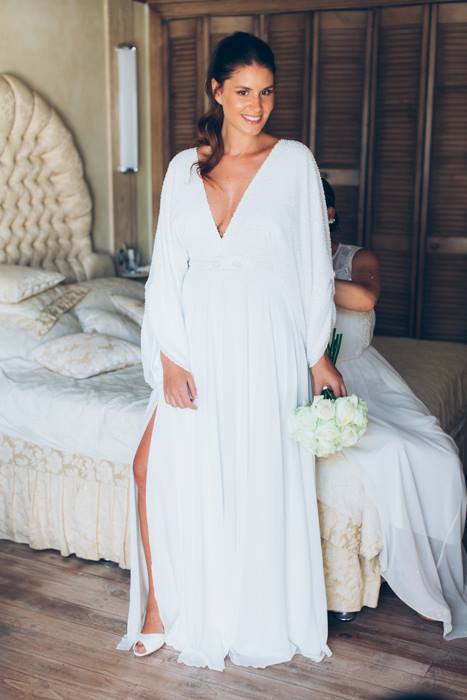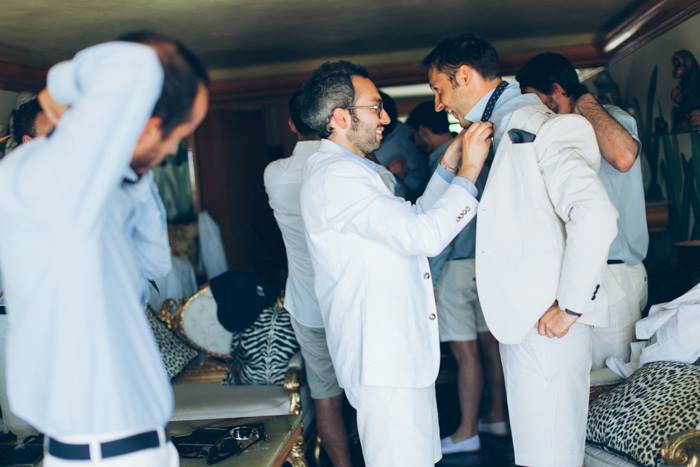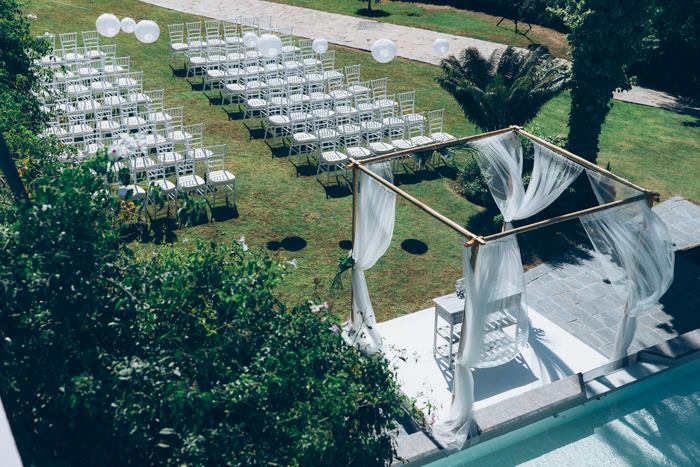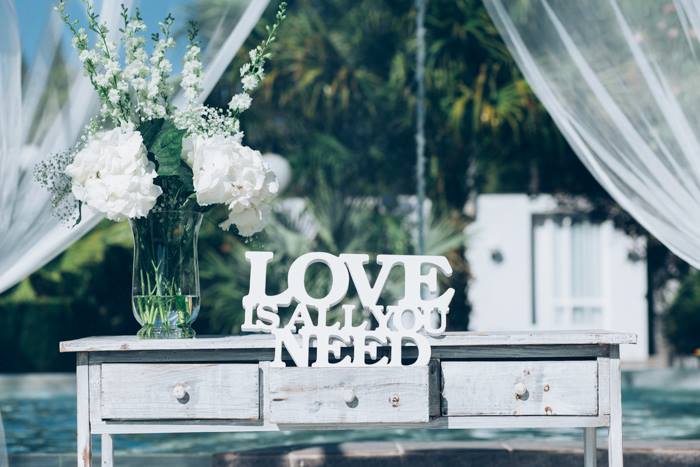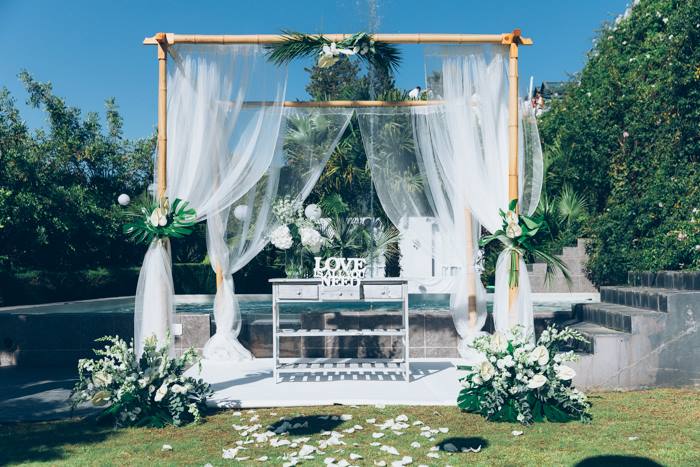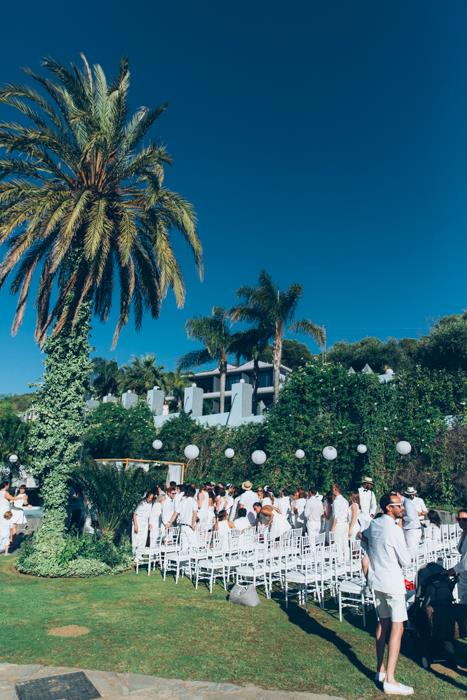 The kick-ass ceremony
I don't usually post ten photos dedicated solely to the wedding party entrance but there was no way I couldn't with THIS wedding party and THEIR entrance. I actually lost count of how many grooms men and brides maids there were, it was a lot, double figures, I'd say, yet every single one of them thought of something unique to do for their entrance. From forward roll conjunctions, to one carrying the other and full-on acrobatics, I had begun to wonder if Cirque du Soleil was in town. It was incredible and that was way before the groom had arrived, carried by more grooms men as he did his best Superman impression. And then after that entrance, Liora made a stunning and much more understated entrance, arm in arm with her mum, but dancing too, of course. Hell yes! And all this went on whilst everyone, including me, clapped and cheered and danced too. And this people, was the start of the ceremony! What a lovely surprise for all of the guests.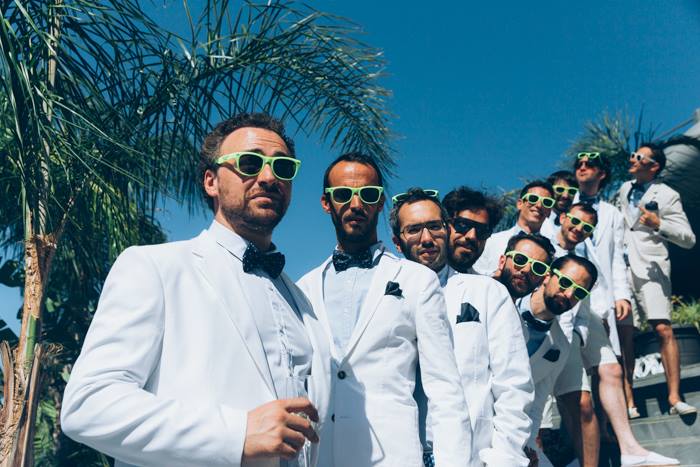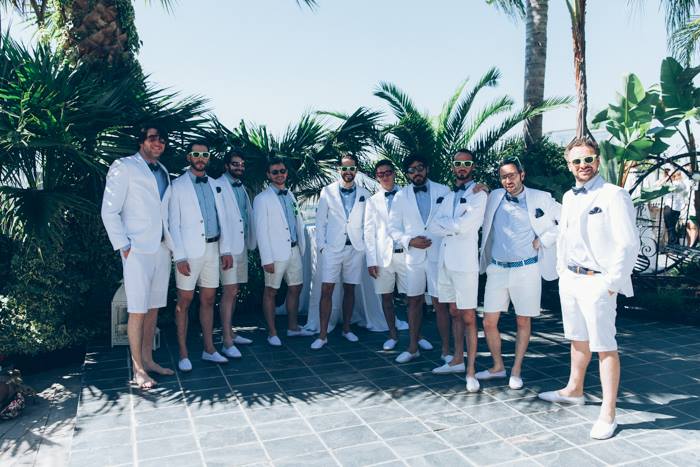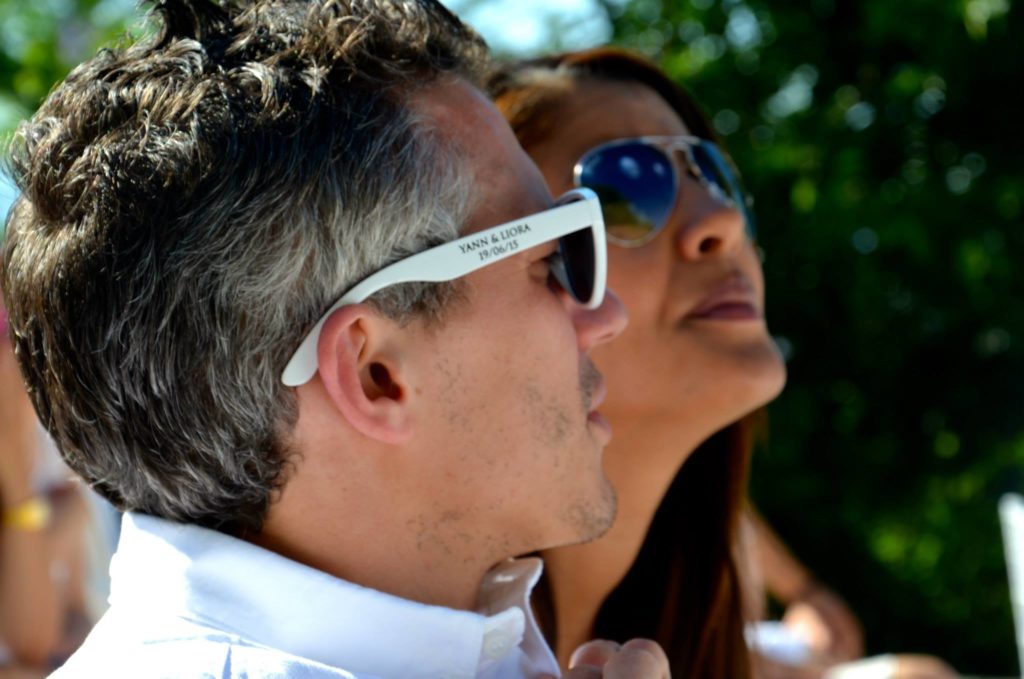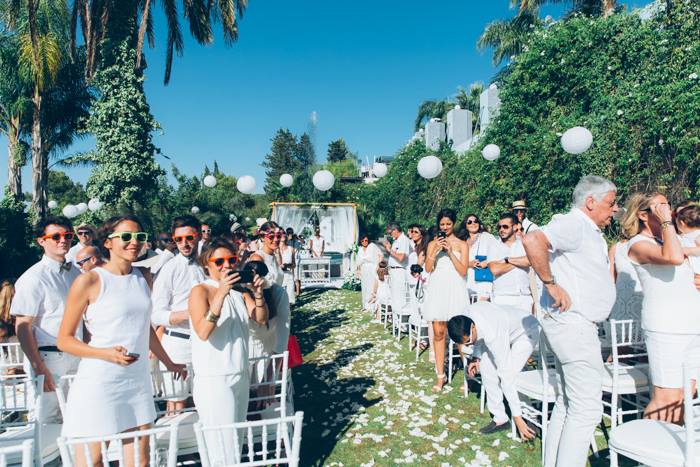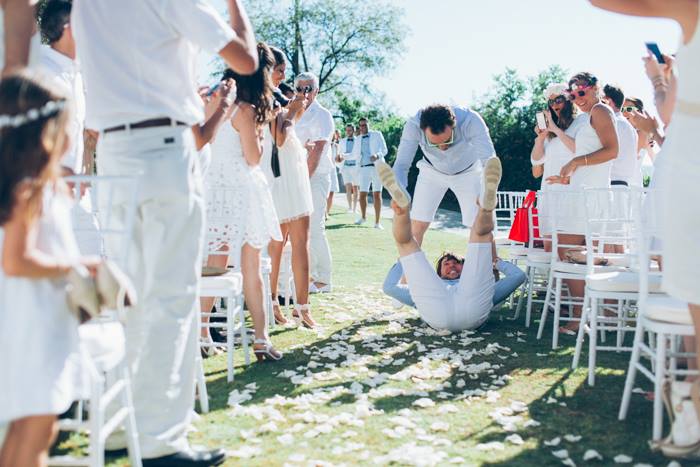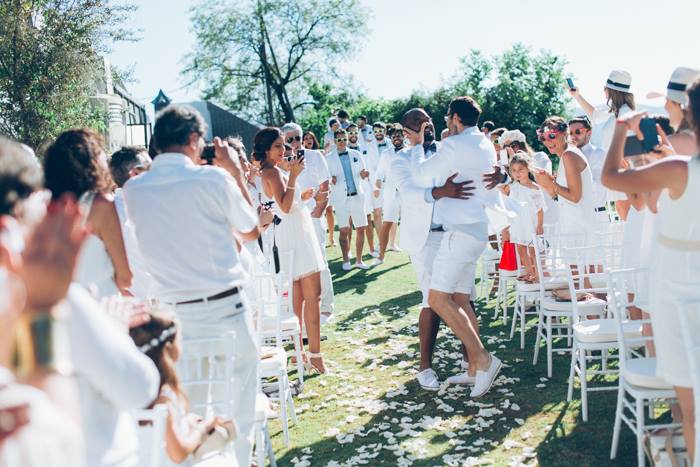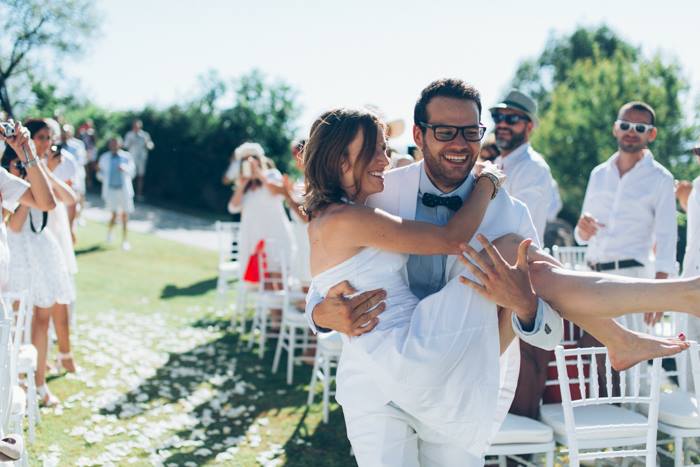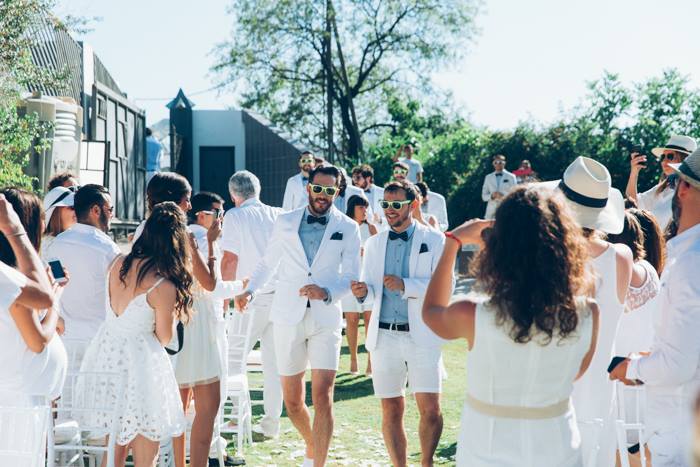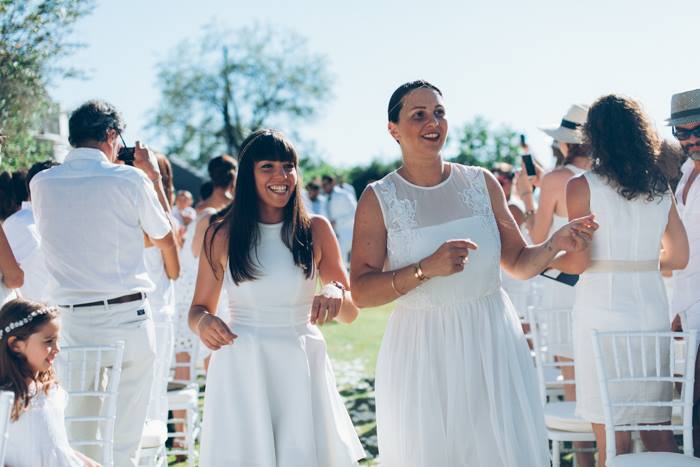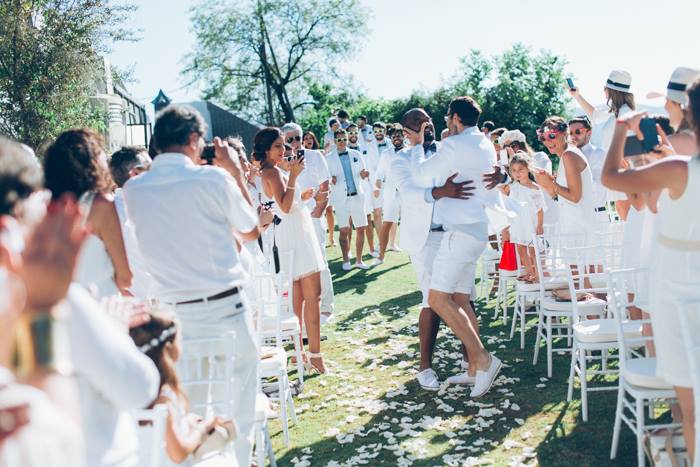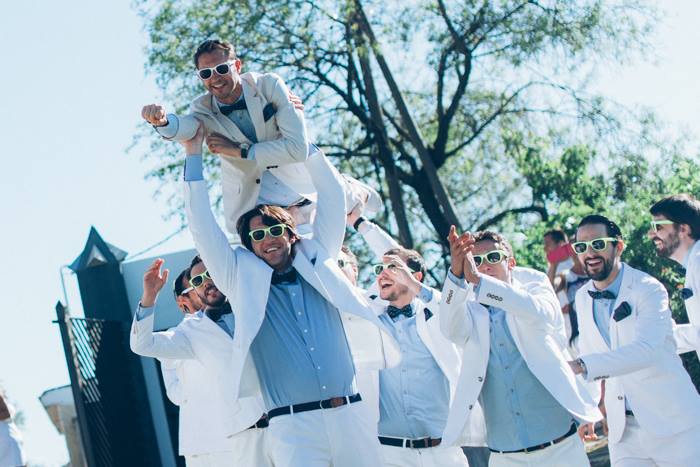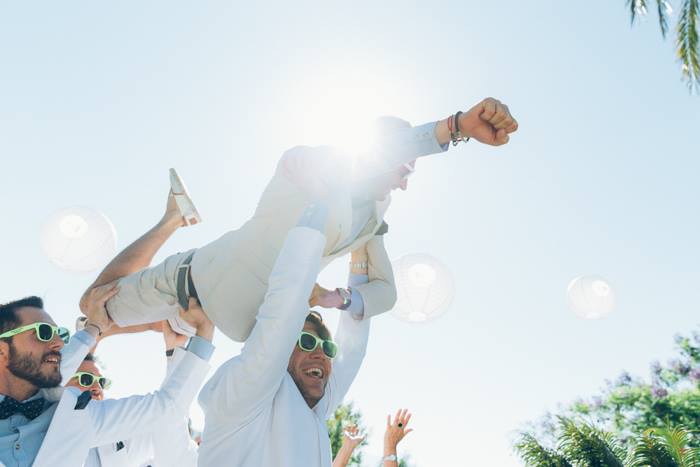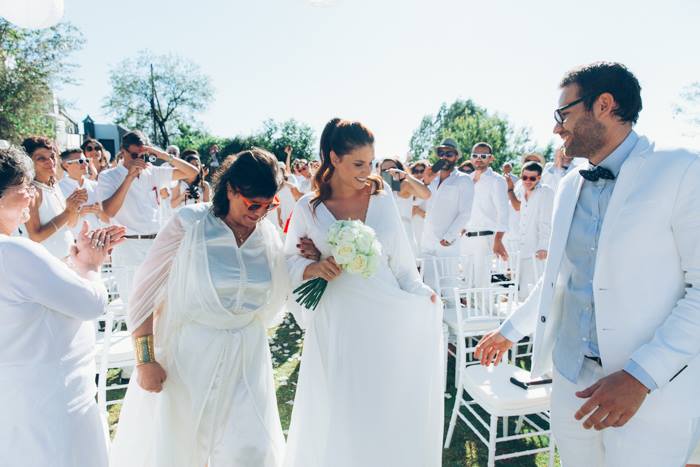 There were so many incredible moments in the ceremony and much of them were fuelled by the passion and intensity of Liora and Yann's loved ones that were gathered around them. Their support, (and their vocal support) was loud and unanimous and it was so powerful. They literally whooped, roared and cheered every time Liora and Yann did something or even when I mentioned their names. So you can imagine the noise they made when they were invited to take part in a friends and family vow, to show their support for Y&L. Their cheering and clapping lasted longer than the question itself. It was simply incredible and really took them beyond being spectators to actual fist-pumping participants in Yann and Liora's wedding celebrations. It gave me goosebumps.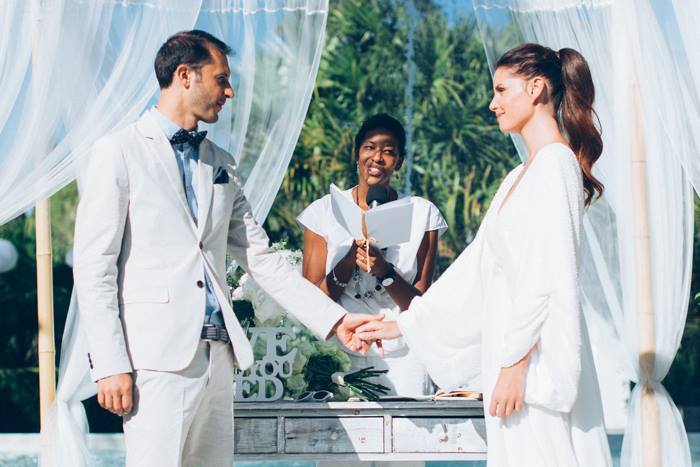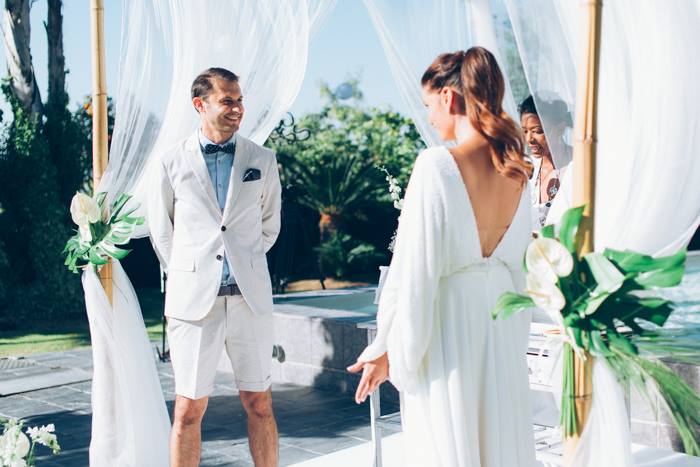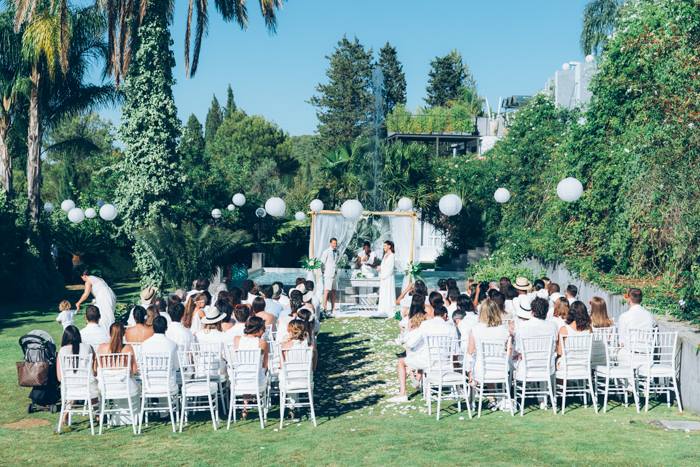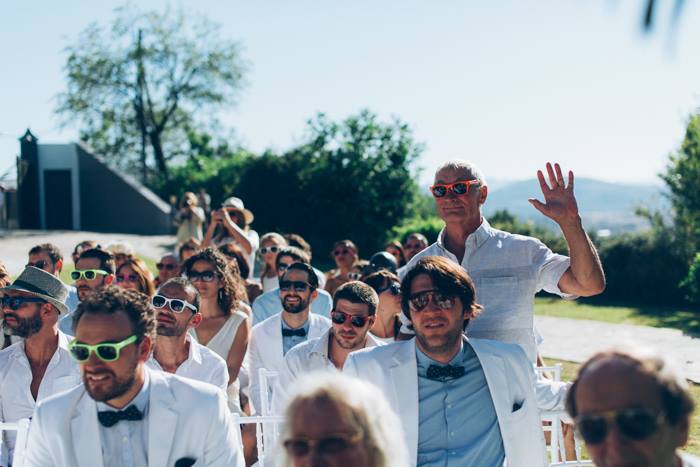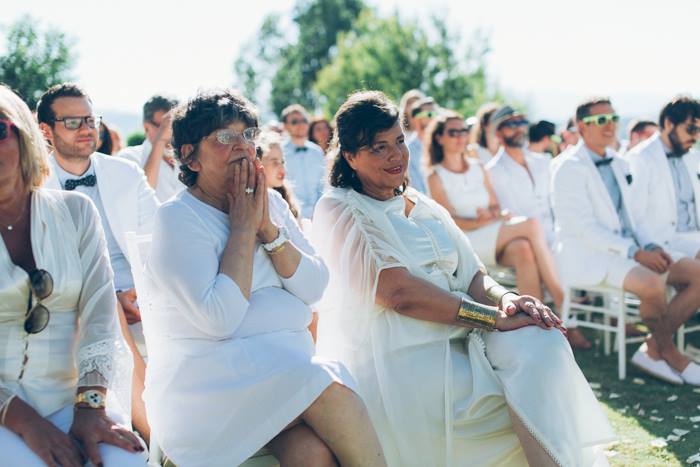 Liora and Yann chose to do a wonderful hand-fasting during their ceremony too, which then led into their vows; a question vow that they designed for me to ask them. IN FRENCH. Yes, I'm shouting. They designed it in FRENCH and I read it in FRENCH, a language that is not my mother tongue. But these crazy kids decided that after hearing me speak my best A level French during our meeting that I was somehow (how?) good enough to ask their vows in French. Bless them.
And this is what they wanted me to ask them. Whether you understand the words or not, you can tell they are beautiful, right? Because vows just sound so much better in French, don't they?
Moi: Liora voulez vous prendre Yann pour mari et vivre ensemble dans le mariage? Promettez-vous de l'aimer et de la chérir, dans la richesse comme dans la pauvreté, dans le bonheur comme dans l'adversité, aussi longtemps que vous vivrez?

Liora: Oui, je promette

Moi: Yann voulez vous prendre Liora pour femme et vivre ensemble dans le mariage? Promettez-vous de l'aimer et de la chérir, dans la richesse comme dans la pauvreté, dans le bonheur comme dans l'adversité, aussi longtemps que vous vivrez?

Yann: Oui, je promette
And guess what? The ever-cheering crowd did in fact give me a massive cheer for my French-speaking! Love them.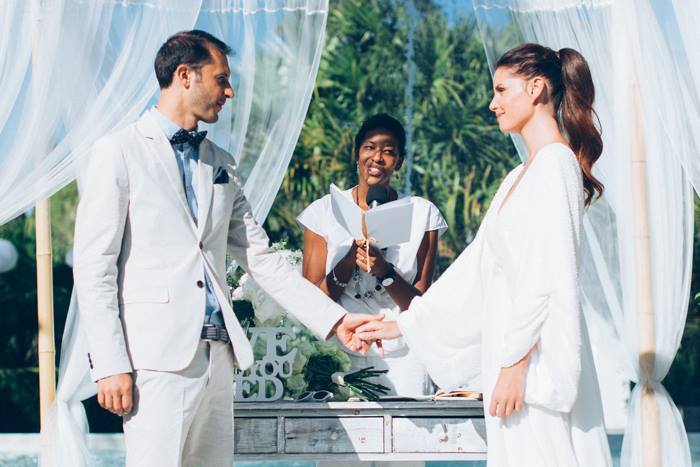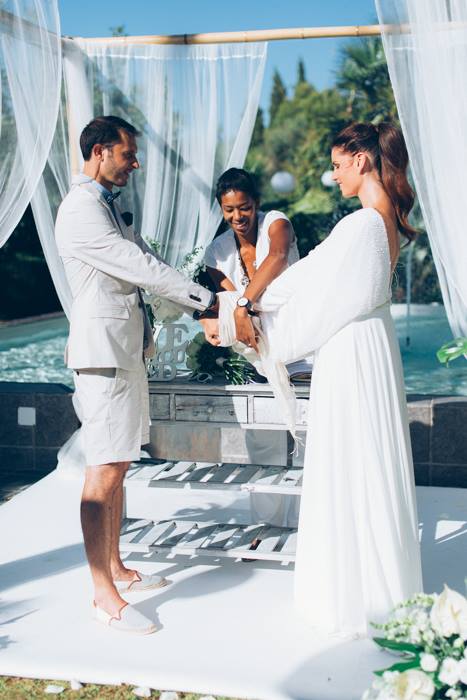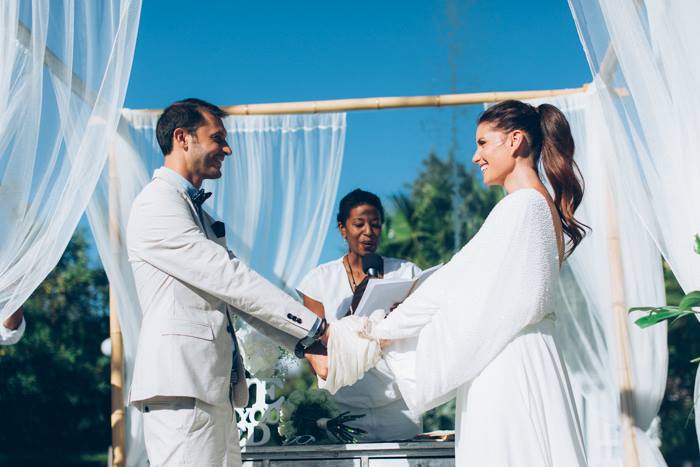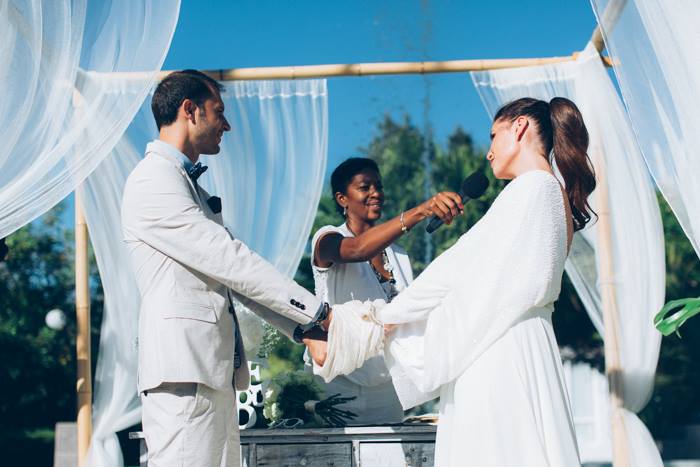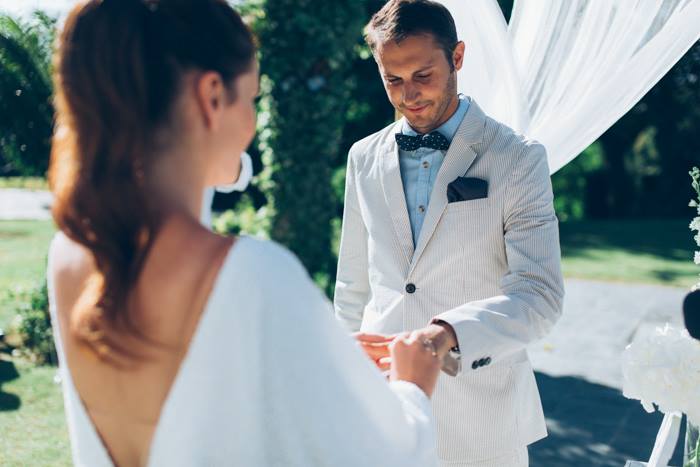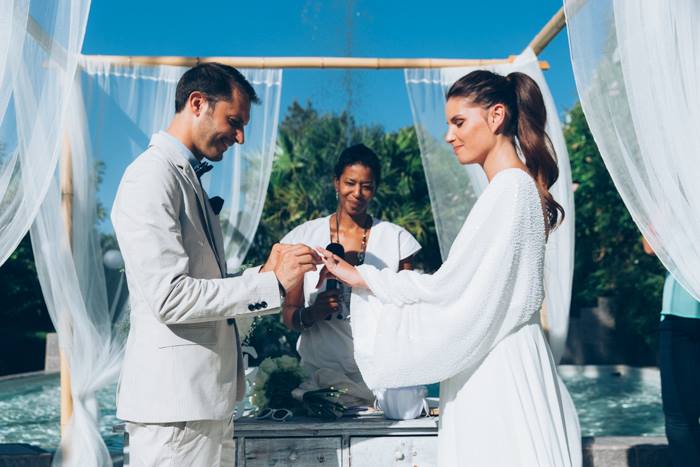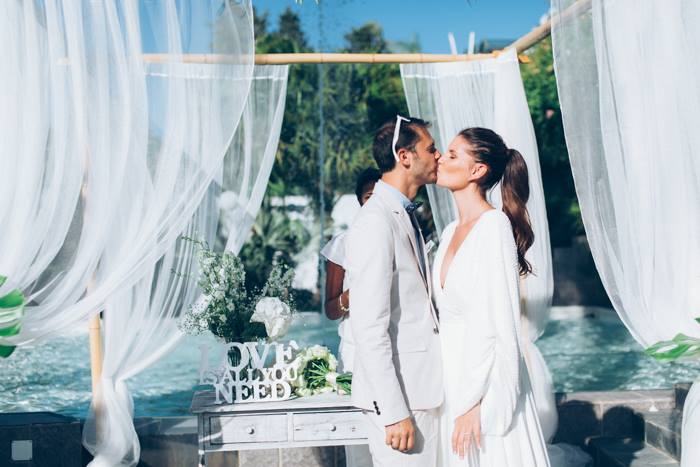 Cultural fusion
In order to pay homage to their Jewish roots, after my part of the ceremony was finished, Liora and Yann had some of their closest male guests conduct a short Jewish prayer for them. They poured some wine and each of men took turns to read parts of the prayer. They took sips of wine and then another wine glass covered in cloth was smashed by Yann, to huge cheers of 'mazel tov.' It was so lovely to be able to observe this. And as you can imagine, when the glass was smashed, the cheers were deafening (again) and oh yes, the party began. Well actually, it had already began by the start of the ceremony, so let's just say it simply continued…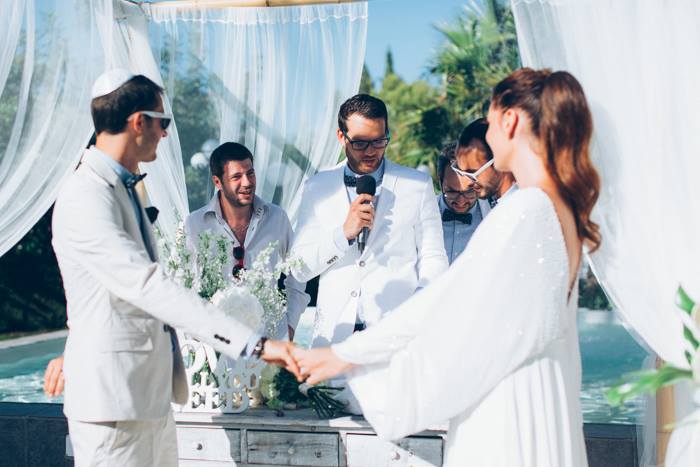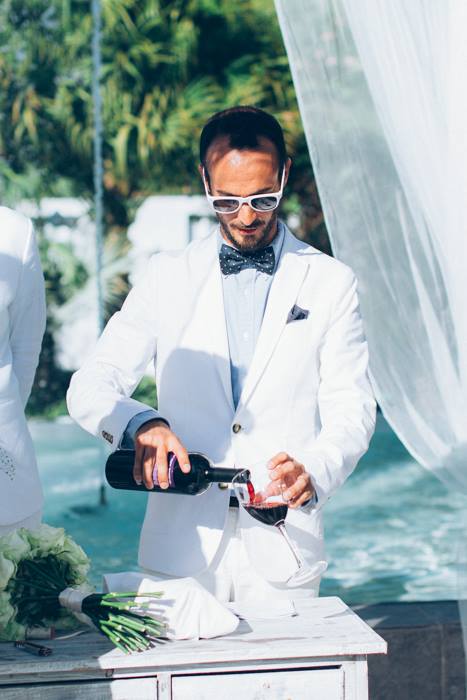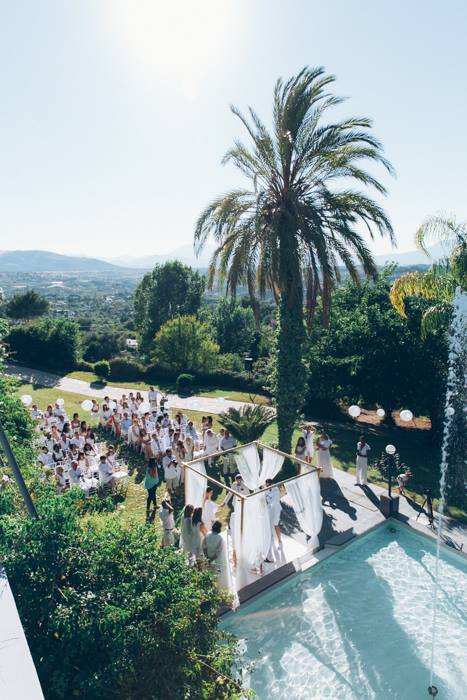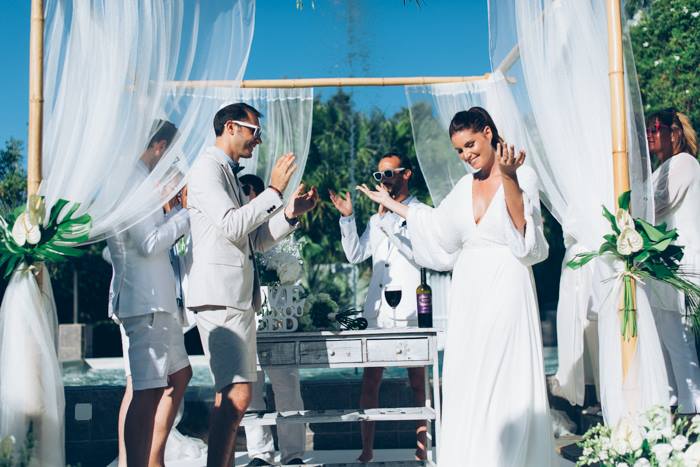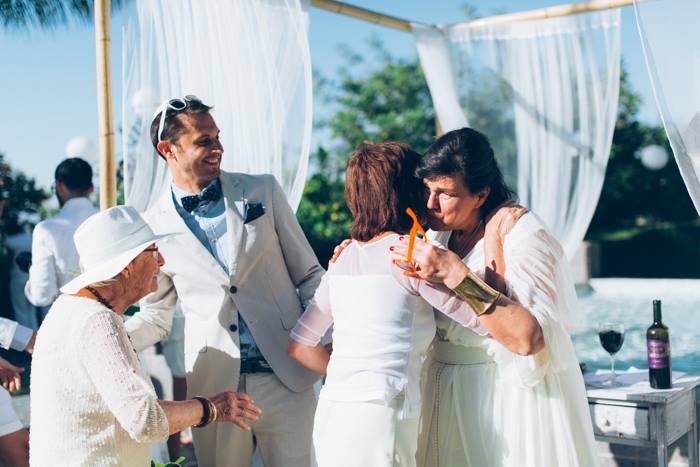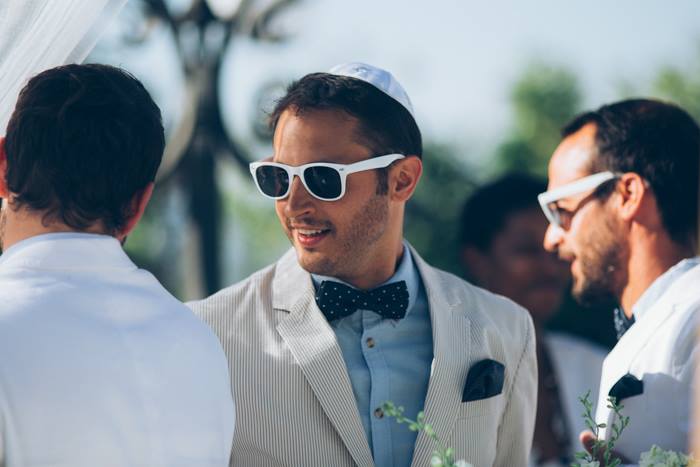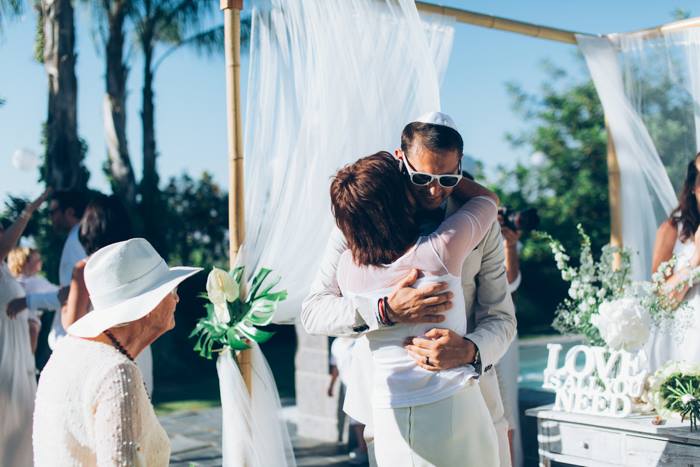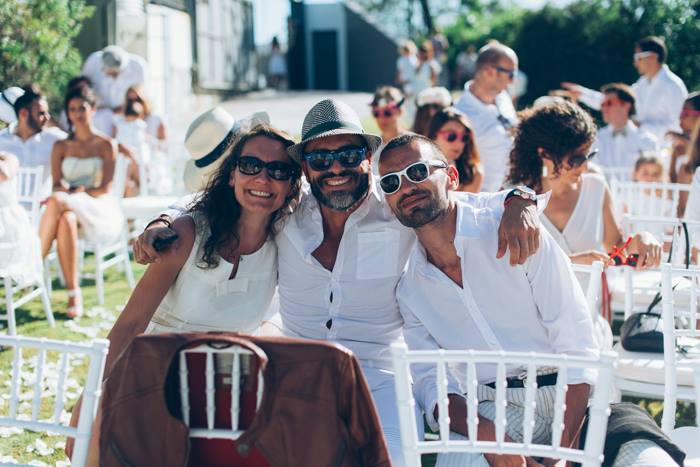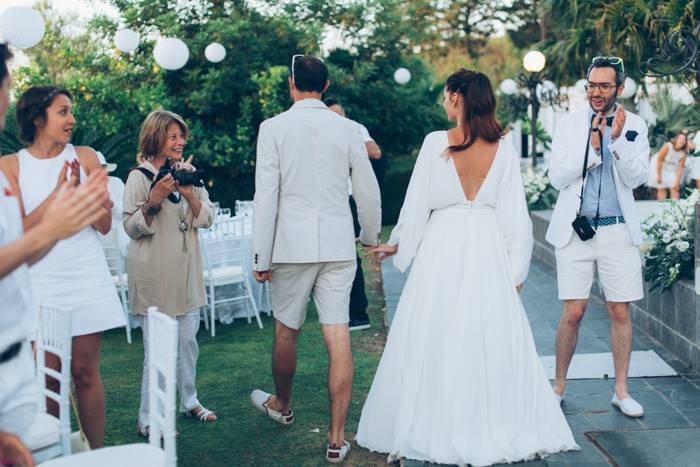 We loved the atmosphere that our ceremony and wedding created. All of our guests were very close people to us and we were so happy to see all our friends and family from around the world, coming together to meet each other and be happy, to have fun and laughs, and dance! A lot of people said the atmosphere was amazing because everybody bonded as though they had already known each other. I think it was something very important and special for us. – Liora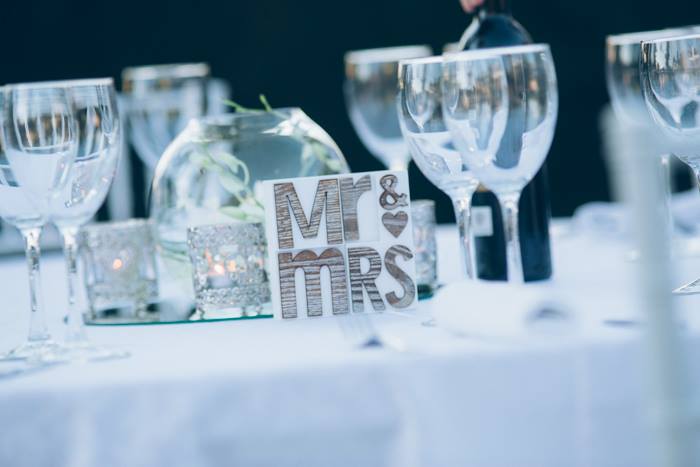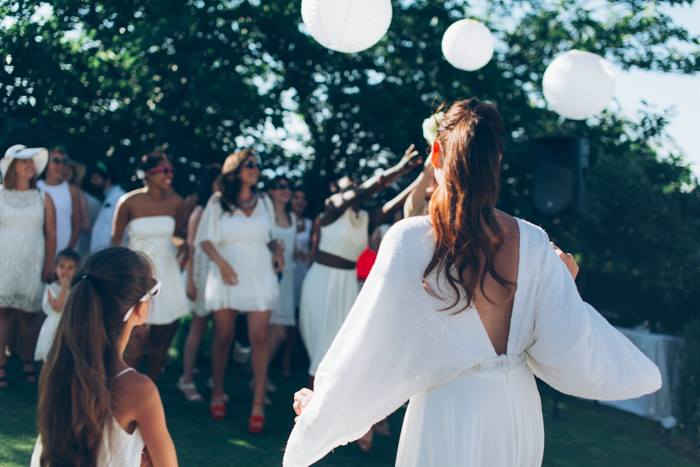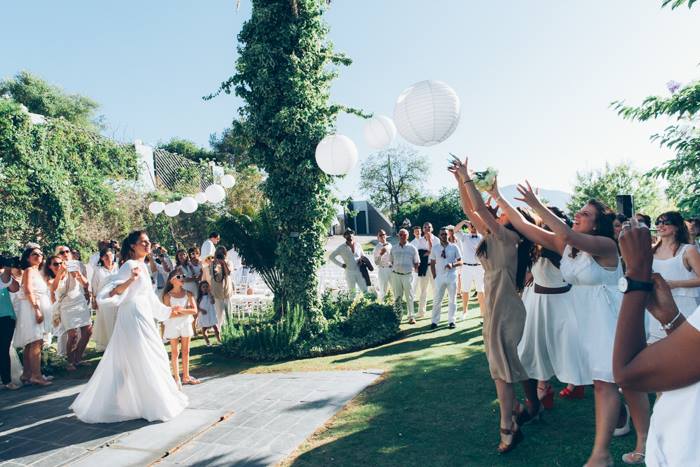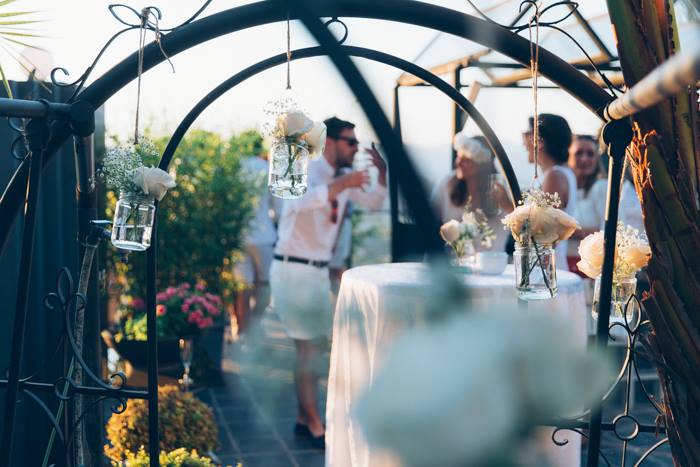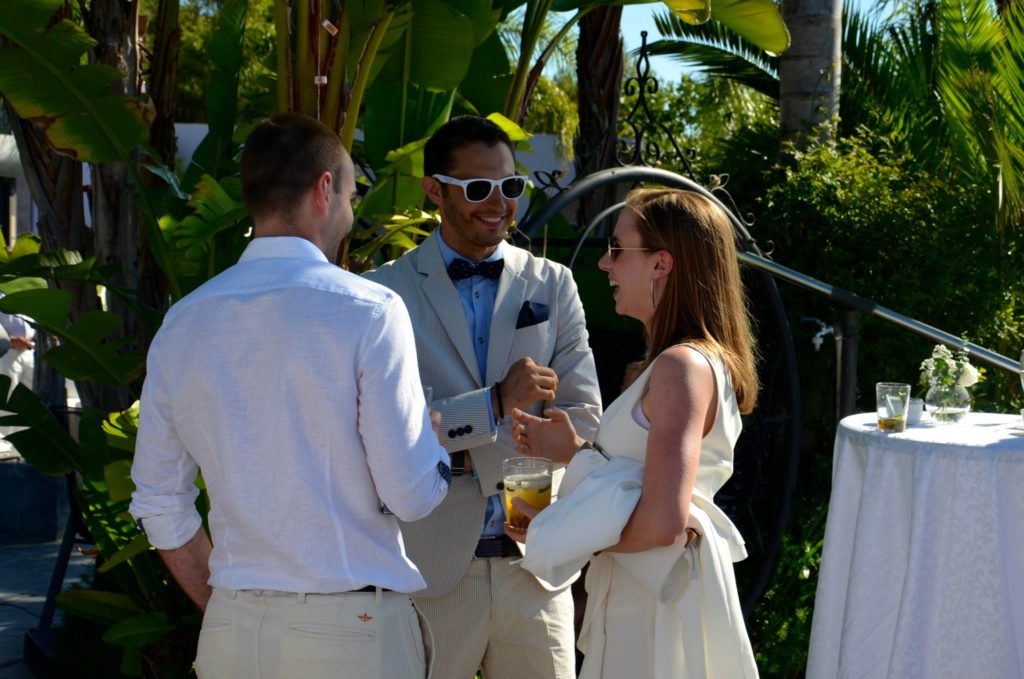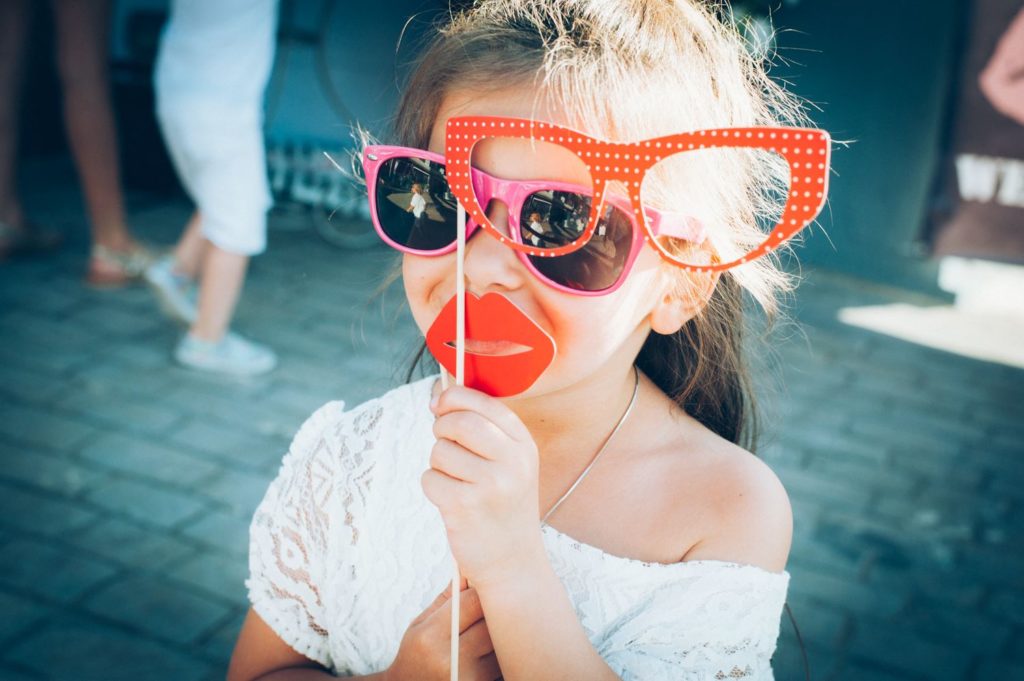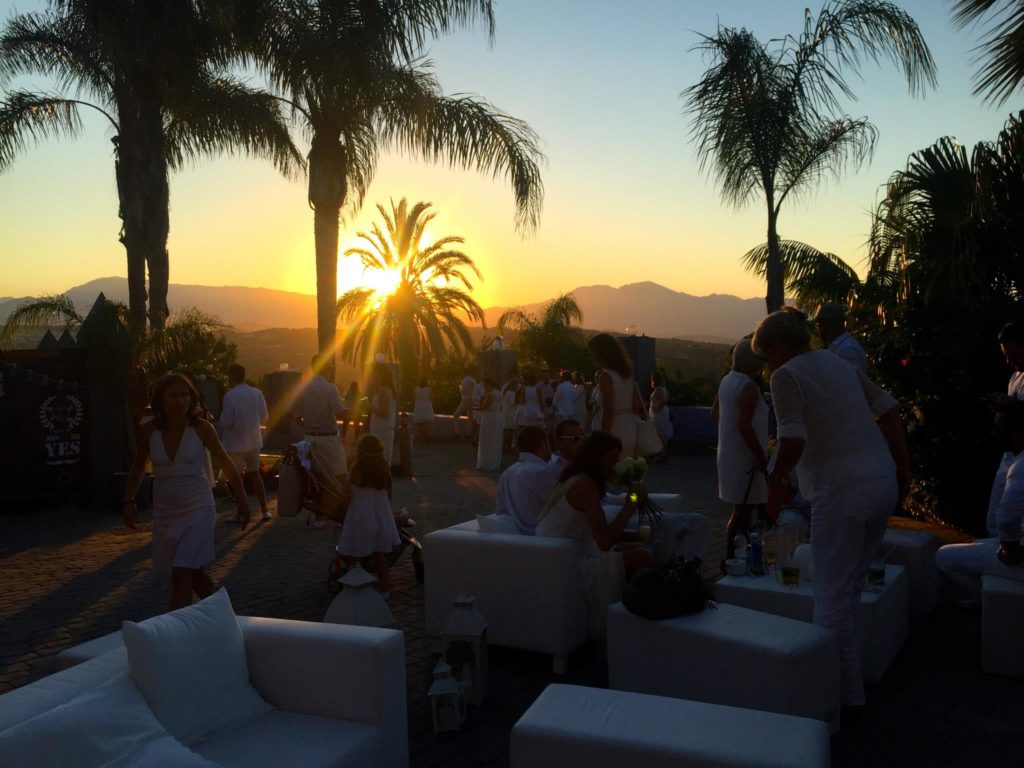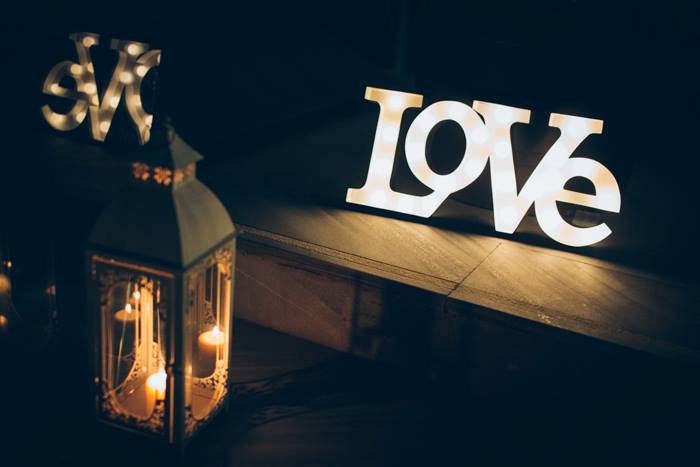 Et voilà, there you have another beautiful example of people getting married in exactly the way they want! YESSS!
Mad love to;
Juan and the team from www.video4events.es for the awesome images AND the slightly crazy (good crazy) Yann and Liora for letting me be a part of their fun-filled love celebrations and for being over the moon in wanting to share their love story.