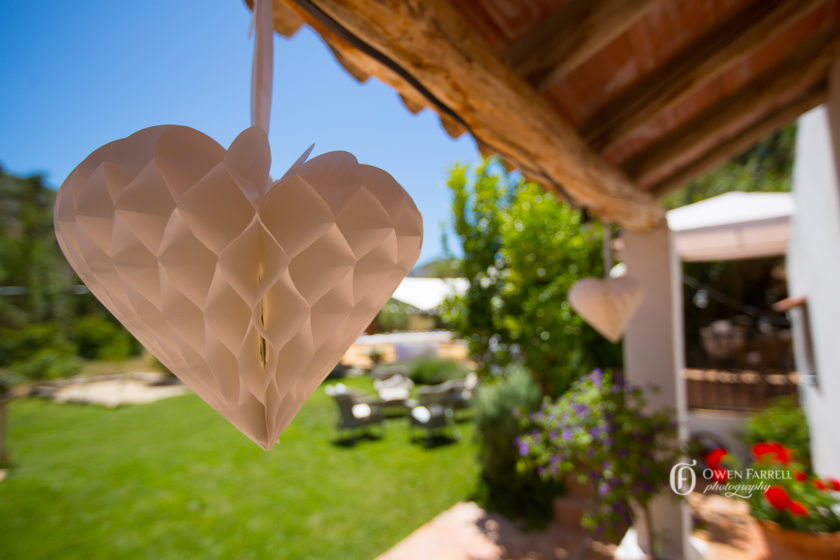 I don't know what it is about this year, but for some reason I have heard of many weddings being cancelled. Not only have I had one of my own weddings cancelled but a few of my wedding colleagues have also found themselves in the same boat and this is just within our small little industry. And when I'm talking about cancelling, I'm not talking about putting on hold, I'm talking about full-on cancelling. The 'it's over, there's-no-more-us', kind of cancelling.
I cannot even begin to imagine what it must be like for any poor person who finds themselves faced with having to cancel their wedding. Not only are you having to deal with your relationship breaking down and coming to an end, but you're having to go through the process of cancelling an event that was being organised to celebrate that same relationship.
The bad
When you break-up with your partner, it can be relatively easy with time to quietly acknowledge to others that your relationship has come to an end, but when you were in the throes of planning a wedding and a marriage, it's not so easy to deal with your hurt in your own way, or to tell people in your own time. With a less complicated break up, it might be months before you finally let some friends/or family know what has happened. But you don't have this luxury when a wedding is on the books. You don't want people spending money on your wedding, when there is no longer a wedding to spend on, so you need to let them know soonish, even though it's the last thing your heart feels like doing! And that my friends, puts an awful lot on your plate, without even considering the actual break-up of your relationship.
Then, when the time comes to telling people, again you can't imagine a worst scenario. Six months beforehand you excitedly sent out invitations asking people to join you in celebrating your amazing love for each other and now you're having to tell them that within that space of time things have changed for the worse and it's over. The reason for the break up may be no-one's fault, it may be both of yours or just one of you is to blame, but honestly, does it really matter? It's a crappy situation to be in, whoever did wrong or whoever was wronged. Whatever your role, it's a crappy thing to have to tell people about.
It may seem strange to say this but sometimes some relationships need to have a big event like their wedding hanging over them, to be a catalyst to right the things that are wrong with their relationship. Some people are able to put those things right and move on together, but others realise that the relationship is not want they want, or the person they are in the relationship with is not the right person for them. Trust me people, it really is better to know this before you walk down the aisle.
The good
There is good news though. This crappy situation does not last, as much as it might feel like it will consume you for the rest of your life. Often when people cancel weddings, it's quite easy to say how bad the timing is, but maybe we should be looking at it differently and think how good the timing is. Cancelling a wedding before it goes ahead can save so much future heartache. As with everything that life throws at us, people get over this. It might not seem like it at the time, but they do. They manage to move on, find love again and sometimes even look back and feel thankful that that wedding never went ahead. And although you may not believe it, good can come out of a cancelled wedding.
 You don't have to get divorced
You avoid making a public commitment to someone that your heart can't follow through on, or vice versa.
You won't bring children into an unhappy relationship (if you don't have them already)
You won't have painful memories of a beautiful wedding day to haunt you.
You will survive.
You will be grateful.
If you have had to cancel your wedding, the thoughts in this post may seem impossible for you to have yourself. But give it a few months and read it again, and maybe, just maybe you will start to see that the dark cloud is lifting and that light and laughter are slowly coming back into your life. I really hope so.