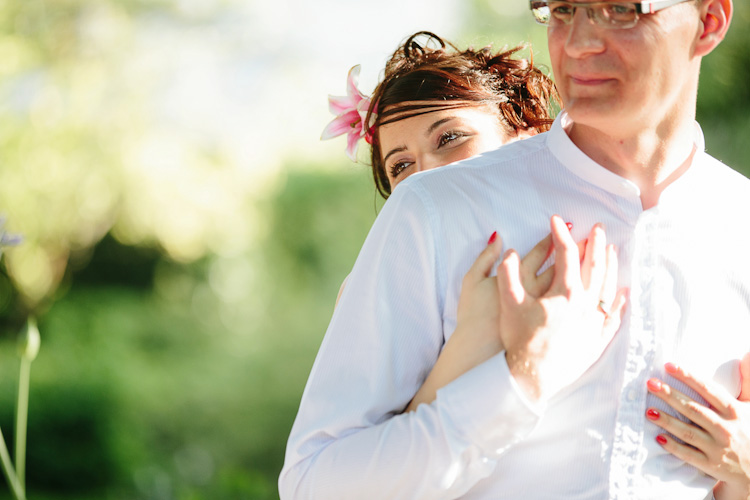 I cannot tell you how much I love the idea of eloping. Not me personally, as I'm already married, but the idea of couples deciding to go away by themselves and get married with no-one else present but the celebrant. Can there seriously be anything more romantic or meaningful? I don't think so.
Gone are the days when young lovers in the UK, angry from their parents efforts to thwart their wedding plans ran away to Greta Green in Scotland (where the age of marriage is 16 years old without parental consent) and tied the knot happily by themselves.
Elopements are fast coming back into fashion. That is a fact. And nowadays however, although some parents and friends may be a little bit disappointed to not see the wedding of their loved ones taking place, they are nonetheless happy that the newlyweds-to-be are getting married in exactly the way they want.
So why elope?
1) Because it's blimming romantic
All wedding ceremonies are amazing and very special, but a ceremony that features no-one else other than the couple in question is on a whole new level. A couple who makes the decision to make their commitment to each other by themselves, away from the loving eyes of family and friends and who pledge their love to each other in this way, are a couple so confident in each other, so happy in each other's company that they feel like they don't need anyone there to be a witness to their union, no matter how important those people are to them. I think that is some kind of wonderful, right there. It is the ultimate good form of selfishness. Me personally, I wouldn't have had the guts, as romantic as I think it is.
2) Because it's fuss-free and full of focus
Speaking from experience it is very easy to see when the fluff and the fuss of a wedding is in danger of overshadowing the real reason for the wedding. Everyone knows that the more people you have to think about on your wedding day, the less you can end up thinking about yourselves. And sometimes couples can get so caught up making sure that their guests will be dazzled, they forget that it is themselves who should be being dazzled. When there are just two of you, your ceremony becomes solely about you two. And there is something very special about being able to focus all of your energies, thoughts, love and happiness on your soulmate and no-one else. This the means that your ceremony, the very thing vehicle which will deliver you as a married couple, is given more thought, more consideration, more emphasis because it is all about the two of you and just you!
3) Because there's less stress
Anyone who says that planning a wedding isn't stressful, is lying! Even the most easy-going couple will face a little bit of wedding stress from one thing or another. And let's face it, wherever there are people, there is stress!!! Even our own wedding, which was very low-key, had its own bouts of stress and guess what the main contributors to the stress were? Yep, you got it, PEOPLE! Even when they don't meant to be, people, the friends and family who will become your wedding guests can be a giant pain in the ass. And generally, there is a rule that the more people you have, the more stress you'll have. So why not rid yourself of all of that and go it alone, especially if you know that a big wedding is going to cause you problems. We got married abroad to avoid family stresses and ten years on I still have some (distant) family members who are upset that they weren't invited to our wedding!!!
When there are just two of you, everything is so much easier to organise and as you've only got to take each other into consideration, it's a win-win situation, really!

Different types of elopements
Legal elopements
If you are eloping to have a legal ceremony, which will make you legally married, then in reality it will not just be the two of you plus your registrar but also two witnesses or maybe even more, depending on where you get married. But having another two bodies to witness your ceremony is hardly a carnival and is still an incredibly romantic and intimate occasion for an elopement.
Blessing elopements
If you plan on taking care of the legalities beforehand, this means you are then free to have a blessing elopement, when, where and however you choose to. It also means that because you will not need to have witnesses, there will literally just be the two of you and the celebrant, making your ceremony as intimate as it is ever going to be.
Small party elopements
Running away with your love bunny and a couple of pals is also a form of elopement. So for those of you who love the idea of eloping but feel like you would like some nearest and dearest with you then maybe this way is for you. I did an elopement ceremony a few years ago for a bride and groom from the USA who eloped with her mum, dad and brother. It was so lovely and so emotional.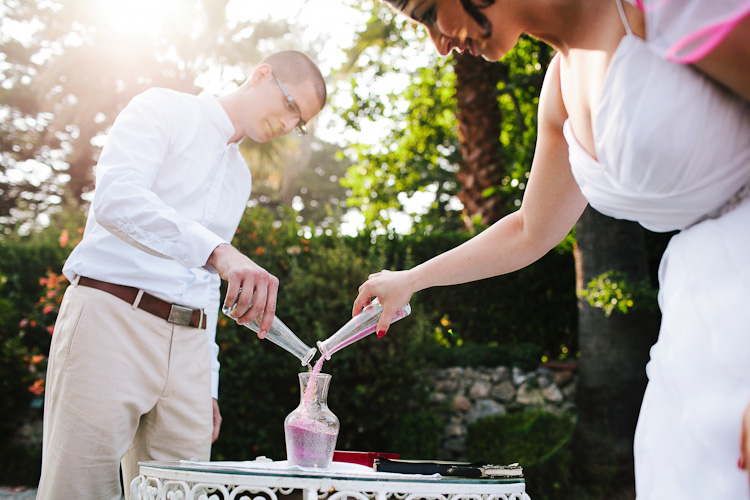 Elopement myths
There are some myths about elopements that are just plain wrong, but I guess that is what a myth is! So it's only fair to put them right.
Myth #1 Couples who elope are running away from disapproving parents.
This may be the case for some unlucky couples, but nowadays many elopements are carried out with parent's full blessing, even if they themselves are not present.
Judit and Botond, the gorgeous couple featured in these photos who eloped from Hungary for their ceremony, had the absolute backing of their parents for their elopement. There was no bad feeling, and they were most definitely not a runaway couple. They felt so strongly that this was how they wanted to get married and they told their families, who of course, were disappointed not to be a part of the special day, but who totally understood that it was what their children wanted to do.
Myth#2 Couples who elope are selfish
Eloping couples are anything but selfish. If anything they will spend more time than most considering what their friends and family mean to them and weighing up the impact of not having them at their wedding ceremony. If eloping couples were selfish, they wouldn't care and would make their decision just like that. Eloping couples are self-centred but this does not mean they are selfish. In eloping they are saying, we love our families and eloping doesn't mean we love them any less, but what it does mean is that we are putting the love that we have for each other first and foremost, whilst we share this special moment together. I think there is really nothing wrong with this and it is actually more selfish to not respect a couples' wish by putting your own wish ie to be at their wedding, first.
How to elope in the best way possible?
1) Buddy check
If any of you are scuba divers, you will know what a buddy check is. Stick with me here, I will bring this around to elopements! Before you head into the underwater world, you and your buddy go through a series of safety checks to make sure you are both 100% safe and 100% ready for the journey. Well, before you decide on eloping, all couples need to have a buddy check. You and your love bunny need to look each other in the eye and make sure that you are both on the same page, that an elopement is definitely what you both want and that you are both ready for that journey. If one of you has doubts, especially about not having your family there to witness your marriage, then you definitely need to take a step back before taking the plunge. It has to be right for both of you, as there would be nothing worse than your wedding day arriving and one of you wishing your loved ones were there.
2) To tell or not to tell
You will need to decide if you are going to tell your family you are eloping before or after you do the deed! Most of the elopements I have conducted, the couples' families have known about it beforehand, however many did not. In one case, the couple wanted to surprise their family with the news when they got back from their world travels. In another, the bride knew her mother would be upset if she knew beforehand but would be happy to know once they had done it. So they decided to tell her afterwards. I think the key is knowing what is best for you and your family. Do you have the type of family who although will be so happy with your news, will probably react better once you have eloped rather than knowing beforehand? Some couples don't tell their families beforehand because they don't want to be pressured into changing their minds. So it really is a question of working out what works best for you and going with it.
3) Book a photographer/videographer
Seeing as you are not going to have anyone there to record this momentous occasion for you, it would be crazy not to hire a professional to do it. You will have an amazing keepsake and something to show all of your friends and family when you get back. For the couples who have left behind saddened and disappointed family members, these mementos will be such a welcomed addition, especially if you have it videoed. This means your family will get to relive it and see the special moment for themselves, which for many will be just like being there themselves.
4) Throw a huge-ass party on your return
I have known couples who have videoed their elopement and returned home to have a huge family viewing followed by a fab party afterwards and I can't think of a nicer idea. You get to relive that moment with your friends and family, knowing that you have already done the special bit with just the two of you but then getting to watch it back with your wider group of family and friends. A party will allow everyone to celebrate and congratulate you, to give you gifts if they want and to do have a wedding celebration and party, just like you would have if everyone had been at your ceremony beforehand.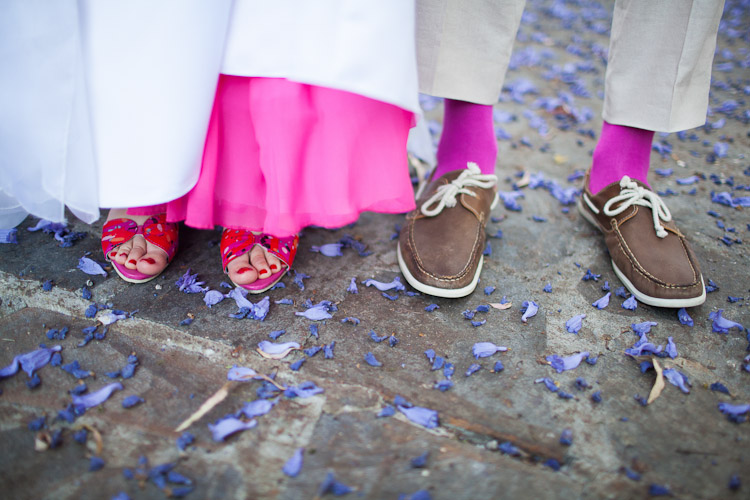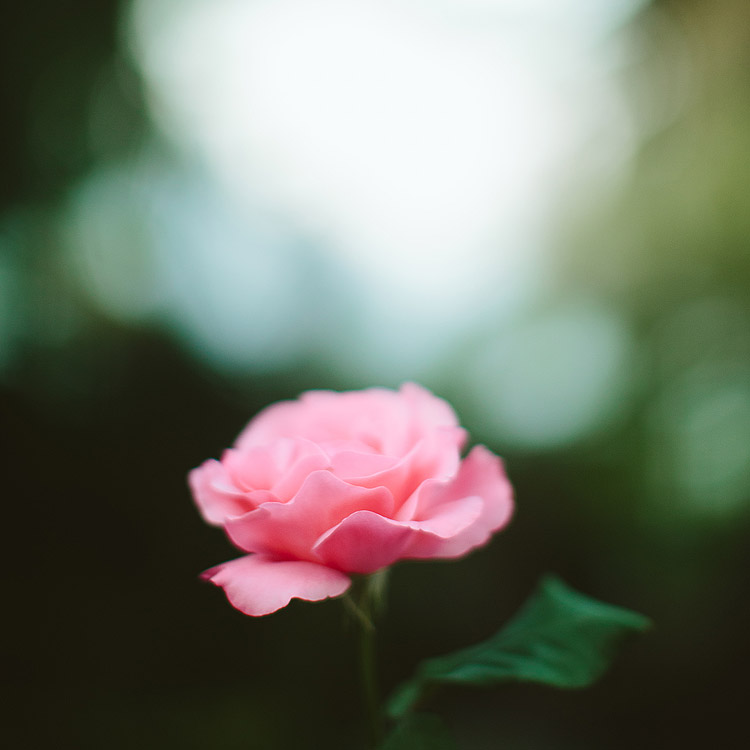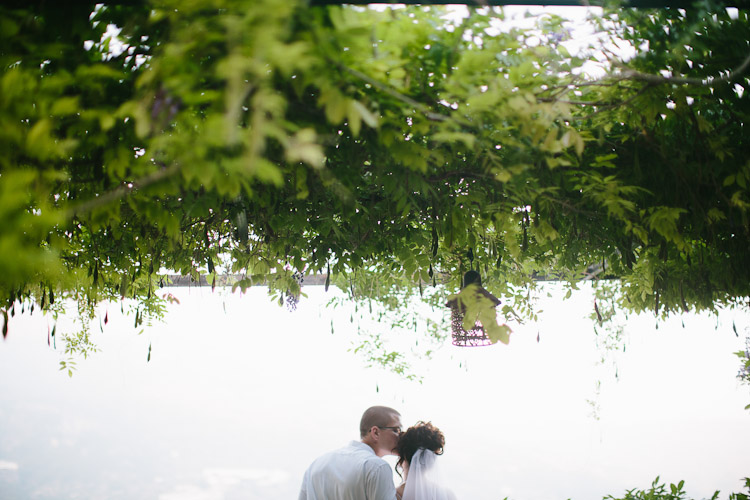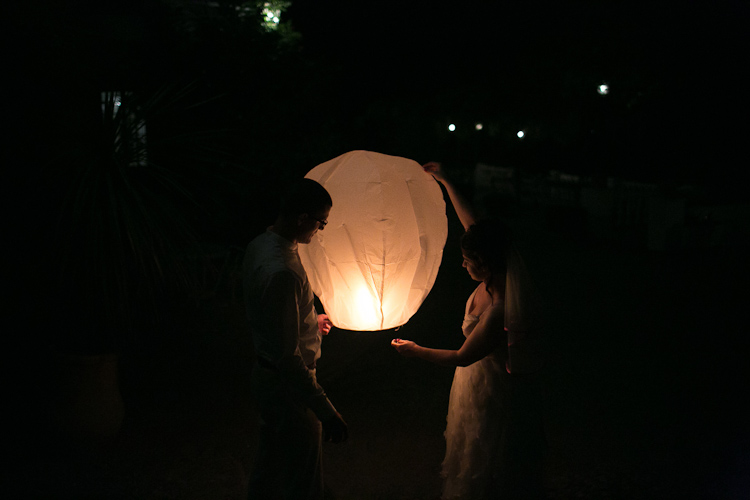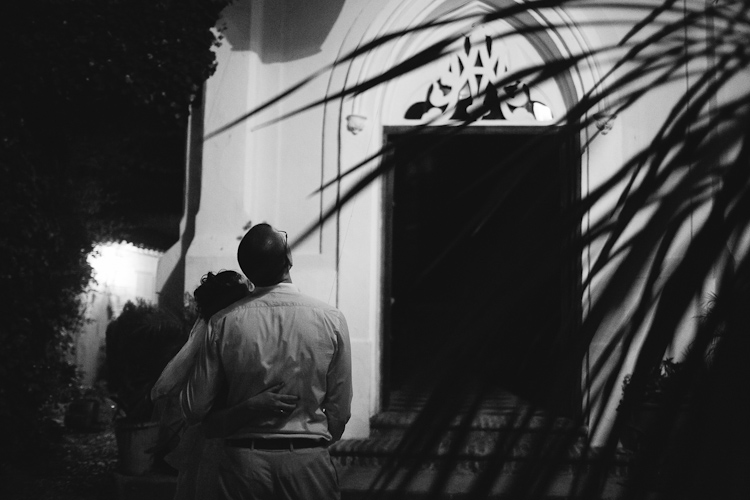 Oh my goodness, I want to elope! Oh yes, I'm already married. Maybe we'll elope and renew our vows. Mmmh, now that's an idea….
Doesn't this make you want to elope? Are any of you out there planning on eloping. I'd love to hear from ya!
Mad love to;
Andreas Holm Photography for these amazing images
Judit and Bodont for allowing me to share these wonderful images of their very special elopement.