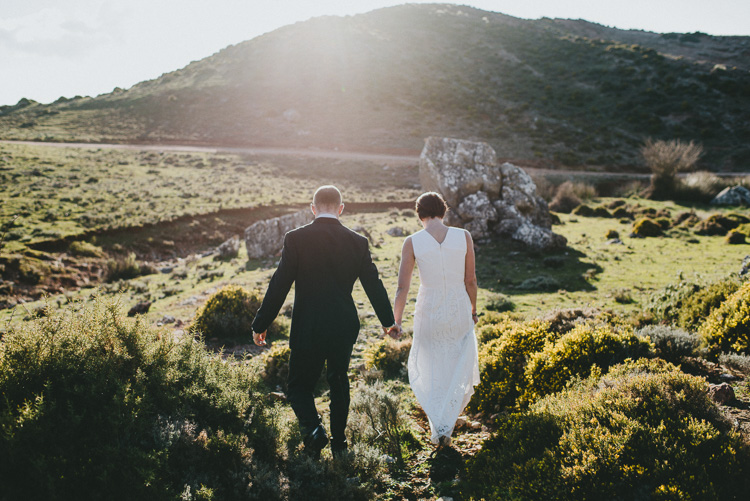 Considering I've been a wedding celebrant for eight years, you would think I'd probably heard every wedding reading there is to hear. But as I'm learning, I've not! And I'm glad about that too. There's nothing nicer than hearing a reading that I've never heard before, as with this beauty 'I wanna be yours,' by John Cooper Clarke. You may also be surprised to know that not only is this reading over thirty years old but that I came across it, not at a wedding, but when I was watching the BBC's Would I Lie to You one night and the writer was a guest on the show and he recited part of it. You see, who says you never learn anything from off the telly!?
I love this reading because it's funny and different and would make a great reading for couples who want to have a reading in their ceremony but want something light-hearted, a bit cheeky and a lot of fun. But that aside, it really is such a beautiful expression of love and what it is to want to be someone's love bunny. I love it! And to me it's also very quintessentially British too, with its references to Ford Cortinas and rainy days! Can't get more British than that. Ps. If you don't know what a Ford Cortina is, I will cry!
Also, any of you Arctic Monkey fans out there may recognise them as song lyrics, as they recorded it as a song, a little while back. I totally Googled that! Like I'd know anything about the bloody Arctic Monkeys, ha ha!!
So get your peepers on this…and let me know what you think!
Let me be your vacuum cleaner
breathing in your dust
Let me be your Ford Cortina
I will never rust
If you like your coffee hot
let me be your coffee pot
You call the shots
I wanna be yours

Let me be your raincoat
for those frequent rainy days
Let me be your dreamboat
when you wanna sail away
Let me be your teddy bear
take me with you anywhere
I don't care
I wanna be yours

Let me be your electric metre
I will not run out
Let me be the electric heater
you get cold without
Let me be your setting lotion
hold your hair with deep devotion
deep as the deep atlantic ocean
Thats how deep is my emotion
deep deep deep deep deep deep
I don't wanna be hers
I wanna be yours
Do you love it? I bloody well do. Hopefully, it will be coming to a ceremony near me or you, very very soon!
And just to clarify, in the penultimate line when he says 'I don't wanna be hers,' I reckon he's referring to the ocean here, not another woman, so it's totally fine to use at a wedding, because no-one will think your love bunny is choosing you over anyone else!!! I hope!
Photo by Pedro Bellido Photography