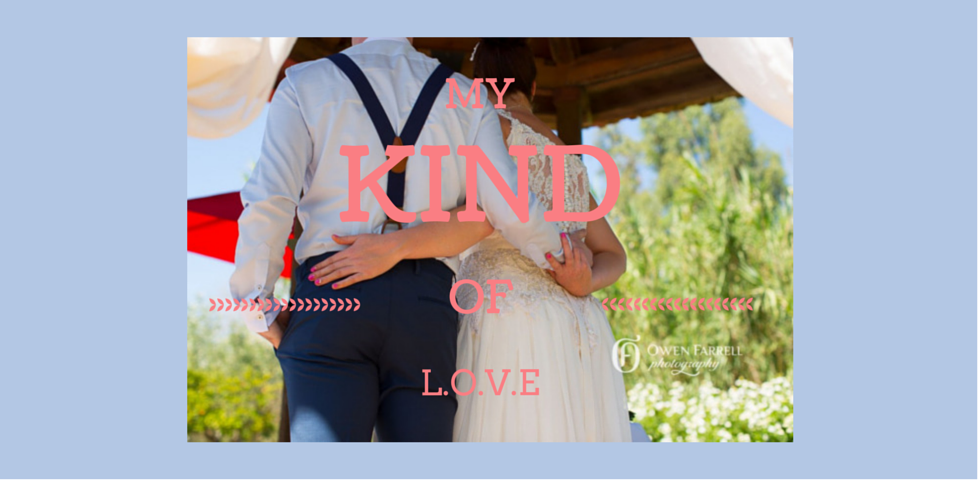 Welcome to the first post of many to come (I hope) from my new MY KIND OF LOVE series. This is where every week I will share the best of love from around the world and sometimes even closer to home. And when I say love, I mean love. Love in all shapes and sizes. Love between people. Love between animals. Love shared by people and animals. Love between lovers, families and friends. Love amongst humanity and even the love of objects! L.O.V.E. Through sharing love, we can inspire love.
I'M SO EXCITED.
#ShareTheHonestLove
For a few weeks now I have seen this hashtag going around on Instagram and on Twitter, with people posting amazing wedding photos showing just what the tag says 'honest love'. Instantly, I was hooked and went into crazy mode, sifting through hundreds of photos from my photographer buddies to see if I could showcase some of their gems, those absolute golden moments where love is honest and radiant. Here's some that I found. (Hover on the photos for the credits).
Amazing right?
So as I said, I was obsessively trying to find photos without for one second knowing how or why this hashtag came about. I knew the tag itself was a powerful one but had no idea that the woman behind it, Laura Caudery had such an amazing and inspiring story to tell, which explained so well her reasons for the hashtag. Please read her incredible story here on the fabulous Love My Dress blog. And this hashtag came just as I was putting together this first My Kind of Love post, so I knew it had to get top billing.
But back to the hashtag #ShareTheHonestLove. Laura created this tag, as a drive to get people to be inspired by what is important about getting married. To not get lost in what can be some seriously superficial aspects of wedding planning and to remember what the wedding really is about. She also makes the wonderful point that wedding photos capture more effectively this love and honesty, than it does all the 'pretty.' And that often people's favourite photos are the ones showing the emotions. This is something I talk about on this blog so much. The need to KEEP IT REAL. I hope this hashtag goes on for some time and that people's wonderful images help to inspire others and make people realise (especially those caught up in the craziness of wedding planning) that the most important thing on the day is the expression of love between the marrying couple and their friends and family around them.
THAT John Lewis Advert
John Lewis' have done it again with their new Christmas ad campaign. Social media went into melt down with messages of L.O.V.E for this advert before I'd even seen it. To be cynical; it's an advert, of course they want everyone to go nuts over it and to tell everyone they know that they went nuts over it BUT to not be cynical, it is so nice that something, even if it is an advert, can fire up so much warmth and love in so many people, especially in the run up to Christmas when we celebrate the love around us. So if, you've not watched it yet, watch it now and feel the L.OV.E.
http://youtu.be/iccscUFY860
Much love for the Ugandan gay rights activist awarded 'hero of the year'
Having the honour of conducting so many same sex weddings each year, it still seems absolutely crazy that there are so many countries too many countries where homosexuality is still illegal and considered a punishable, criminal offence. Homophobia is something that never fails to get my blood boiling and so imagine how shocked I was and really pissed off to witness a small dose of it within the wedding community. Please note, I said, 'small dose', I know 99% of wedding professionals are normal, loving people.  So today we need to put our hands together and warm our hearts for activists like Pepe Julian Onziema, the recipient of Stonewall's Hero of the Year award, who despite constant death threats does not stop tirelessly campaigning to battle his county's anti-gay laws. How can you be anti-gay? It's tantamount to being anti-love?  You can read Pepe Julian Onziema's story here.
Scandal gets some wedding love
Okay, a quick hop back to the wedding world for this one. For those of you who've read a few of my posts, you will know how much I love tv shows and dramas (yes, you only need to read a few to know!) and I know for one I am not the only one. I can't tell you how popular my post on Game of Thrones inspired vows is (in fact it's probably my most read post to date!) So imagine how quickly I clicked onto the wonderful Bridal Musings blog to see a Scandal themed wedding shoot. Yes, gladiators let me hear you roar! So okay, let me just put things into perspective here, this shoot has been done beautifully and very tastefully, because as you can imagine, anything that is imitating a tv show has the potential to be a bit tacky. And this it ain't! I also love seeing a mixed race couple modelling as the bride and groom. We do not get to see this enough in the wedding world. Hop over and check out the Scandal shoot for some fabulous wedding inspo.
True love
This is our beautiful big boy Pancho. We bought him with us from Mexico nearly ten year's ago. Unlike my husband I never had a dog as a child, so although we have three fur babies now, Pancho was the first non-human to teach me about UNCONDITIONAL LOVE. Yesterday, he had a mild seizure. It was horrible as hell. There is nothing like a big dose of fear to make you realise how much you love something. And boy, do we LOVE this boy. My heart is still hurting, seeing him in the throws of a seizure and there was nothing we could do but to comfort him. Our boy is nine years old now and whether he is with us for another nine years or not, I will always be grateful for the huge amounts of love and joy that he has given us, EVERY single day since we first found him. I was planning to end this post on a lovely light hearted note and right now, I'm about to weep into my cereal. But I can indeed keep it light because I'm now looking out of the window and Pancho is running around the garden, chasing the other two, with an old sock in his mouth. This boy has a lot of life in him yet, and so as we should with everything with love in our lives, we should cherish and enjoy EVERY single day with them. Right, I'm off to get me some doggie loving.
Well, that's me L.O.V.E.D UP for this week! Check back next Friday for my next My Kind of Love post. Lots of love until then x
P.S Much love and respect to the Bloggers' Lounge and the Blogging gals whose fabulous posts about blogging and their blogs in general inspired me to create this new series. I'm so excited and I just can't hide it. I'm about to lose control and I think I like it…. **Borrowed from the Pointer Sisters and sang really really badly**