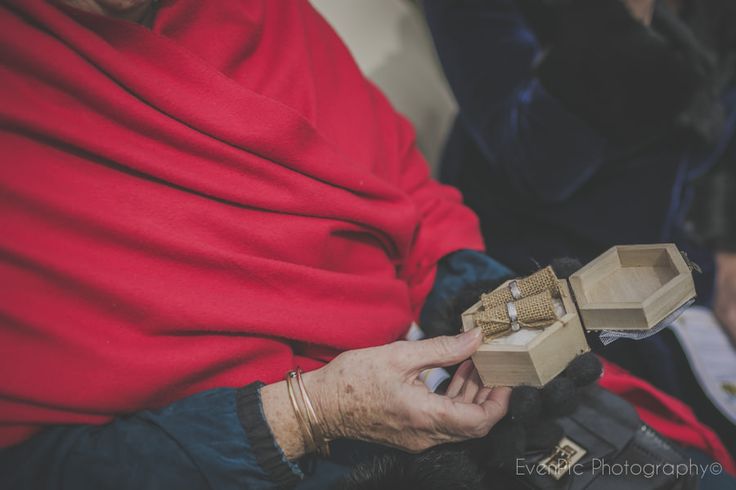 I've said it before, and I'll certainly keep saying it again and again. I just love it when couples do all they can to involve all their guests during their ceremony. Transitioning your guests from witnesses to your love, to participants in your love, is such an amazing thing to be able to experience on your big day. And that's what life is about after all, isn't it? Enjoying beautiful, shared experiences. This is where the passing of the rings can really help with that transition and add to that awesome shared experience.
So what is it?
The passing of the rings does what it says on the tin, you pass around your wedding rings around amongst your guests! The idea behind it, is that before the couple exchange rings, their rings are handed to their guests who in turn take a few seconds to do one or all of the following a) hold the rings 2) bless them 3) kiss them 4) warm them in their hands 4) pass on their good vibes.
It is an amazing way to involve your loved ones, especially knowing that the rings you are going to wear will have been held and blessed by EVERY single person at your wedding, bar the gurgling-will-put-anything-into-their-mouths babies. Awesome, right?

When is it done?
You can either have your rings passed around directly after your vows and before your ring exchange or at an earlier point during the ceremony, with the guest-blessed rings ready to exchange at the appropriate time. I like both ways, but I think if pushed I would say I like it when the rings are exchanged immediately after the rings have been passed around. It feels then like all the goodness and love that the guests pass on to the rings are still present there and then when the rings are exchanged.  But to be honest, it actually doesn't matter, nor does it matter which I prefer, as I'm not the one getting married!
Who does what?
How you carry this out, all depends on what the set up is for your wedding ceremony. The couple in these photos didn't have a best man, so the rings were handed over to the first of the guests by the groom. If you're planning on having a best man or a ring bearer who will be holding on to the rings during the ceremony, then it can be their job to start off the passing of the rings unless you think of another way that you'd like to do it. I have also seen it where the pageboy handed out the rings and collected them back at the end and passed them to the best man who then bought them forward for the actual exchange! Yep, that's team-work at its best!
How long does it last?
My normal rule of thumb is to allow 5-10 seconds per guest, in the sense that you allow this to calculate how long the ritual will last, not to prompt your guests to pass on the ring! Most guests naturally have a feel for how long is the right amount of time and so this way the rings are passed on in a good time frame, whilst making sure that every guests has had a chance to offer their blessings. I have seen this ceremony carried out with just ten guests and as many as a hundred. I would say that if you have more than 60 guests then you may want to think about having some music playing in the background, as 60 seconds' worth of silence can feel very long and very silent!
If you have live musicians, then even better. They will be able to play a piece of music that will fit in perfectly with the passing of the rings, which they can bring to end when the ritual does. Recorded music can simply be faded out, once the ritual has come to an end, too.
You could if you wanted to, have a nice reading or text about wedding ring symbolism read out too, by your celebrant, perhaps. However I think it is nicer to have music so that your guests can be focused on their thoughts and blessings, rather than trying to tune it to someone speaking. But, you may find this is another option which might work well for you.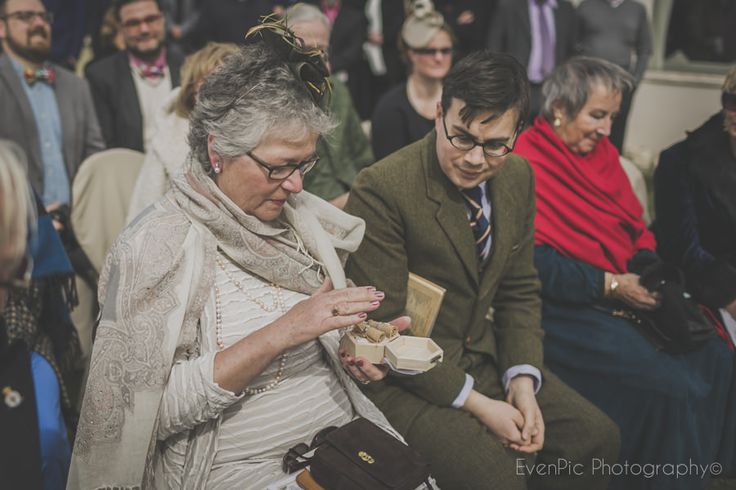 In case you need me to spell it out further, this ritual is wonderful for so many reasons because;
your guests will love to have this chance to bless your rings and feel like they are giving you something of themselves.

it is a wonderful way to get a collective blessing from the human beings that you are closest too

it feels special to wear rings that have been blessed by your guests and you will remember that every time you look at your ring.

it's a really easy ritual to incorporate into your ceremony. It doesn't cost anything, it doesn't take much time and it's easy to carry out.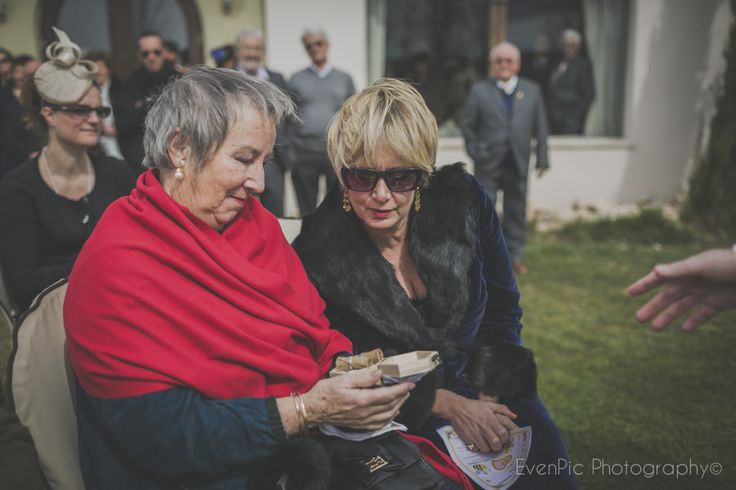 Another nice touch includes passing the rings around so that they are out of their boxes and tied together with a piece of ribbon or string. This means that your rings are then literally being passed hand to hand, which gives everyone even more of a physical connection to them. And there you have it!
Do you like this as much as I do? I hope so! Are you planning on including the passing of the rings in your ceremony? Have you got some unique twists to add to this? As always, I'd love to know!
Mad love to;
Evenpic photography for the beautiful images