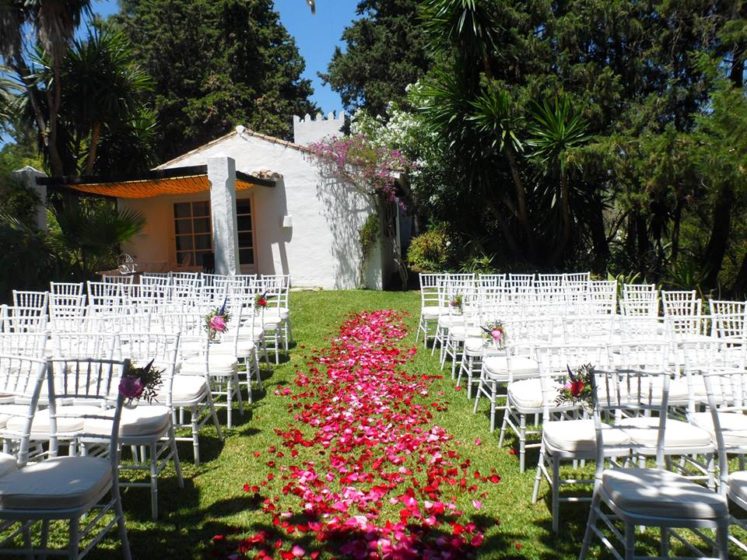 There are so many ways to beautify your ceremony area, especially if you are getting married outdoors or in an unconventional building and many of the ideas are really simple and don't have to cost a fortune. Here are some of my favourites from this year and beyond, taken from real wedding ceremonies that I have been lucky enough to be a part of.
Believe it or not, any photos not credited to the photographer who took them, were taken by me!! I know!!! But I'm sure you'll be able to tell the difference. A pro, I am not! Click on any of the photos for a better view or for styling details and photographer credits.
Fabulous wedding signage
What did we do before we started putting signs up at weddings? No, I can't think of an answer either. I guess we did nothing! I love wedding signs and I will never grow tired of seeing them, as every ceremony I go to, I see a new sign that I've never seen before and that puts the biggest smile on my face! You've got to love signs at weddings! And as I'm a huge fan, you can also check out this post about stationery styling for your ceremony.
Have a decorative aisle way
Some of these ideas are so simple but also so effective!
I really love to see rose petals scattered along the aisle, but do you know what my biggest bugbear is??? That wedding guests walk on the petals when they go to take their seats!!!! Arrgggghhh! This drives me crazy. I totally understand that sometimes the only way to be seated is by walking down the aisle, so maybe the fault is with some wedding planners in putting the petals down too soon, but I also know that sometimes the ceremony area has to be prepared at a certain time and that petal scattering cannot be done at the last minute! Either way people, don't tread on the petals, pretty please? 'Cos, I'm fed up being a petal policewoman. Maybe we need to start the trend for 'stay off the petals,' signs. Yep, I can so see that.
I love this hessian aisle carpet, which is fantastic for that rustic looking theme.
 The little touches
Okay, so there's no hint of a little touch about these giant floral initials, but I love that they add a bit of fun and elegance to the ceremony area. It's also a good way of letting your guests know with one glance that they are at the right wedding, ha ha!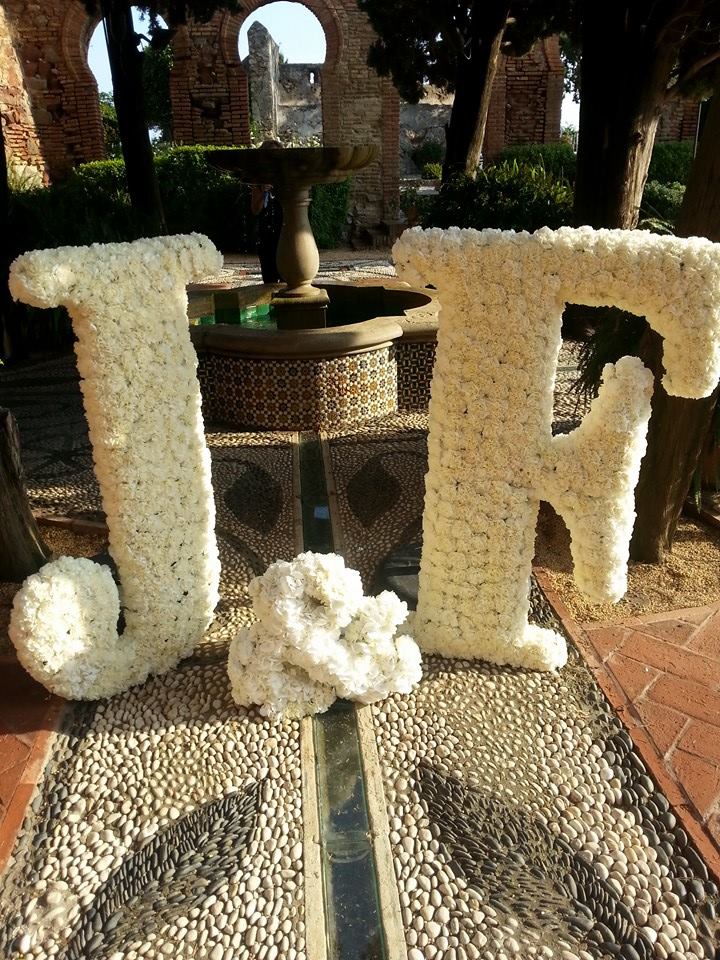 Floral arches are certainly not a new thing, but when they are done amazingly, they are ah-mazing.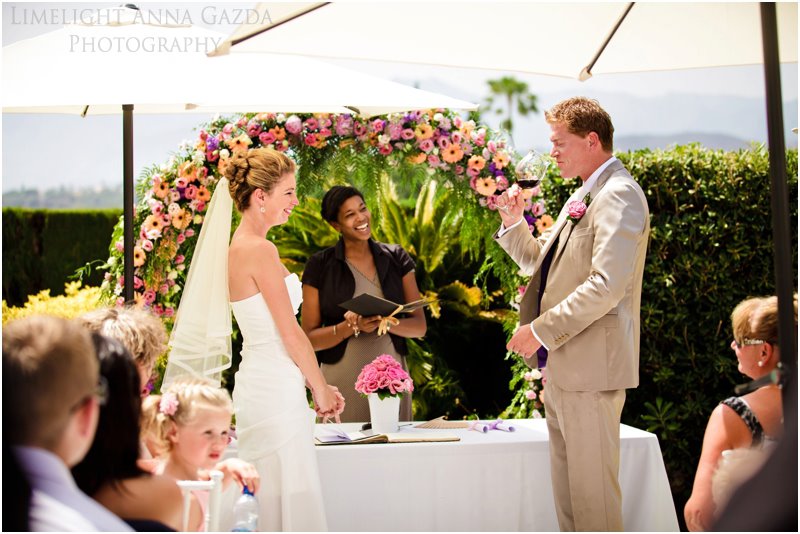 If you are getting married in a church, do check with your vicar or priest about decorations. I can't imagine why such prettiness wouldn't be allowed!
..And finally
A few more small, simple and creative ideas for you to swoon over.
So many ideas and only one occasion to try them all out on!! Good luck x.