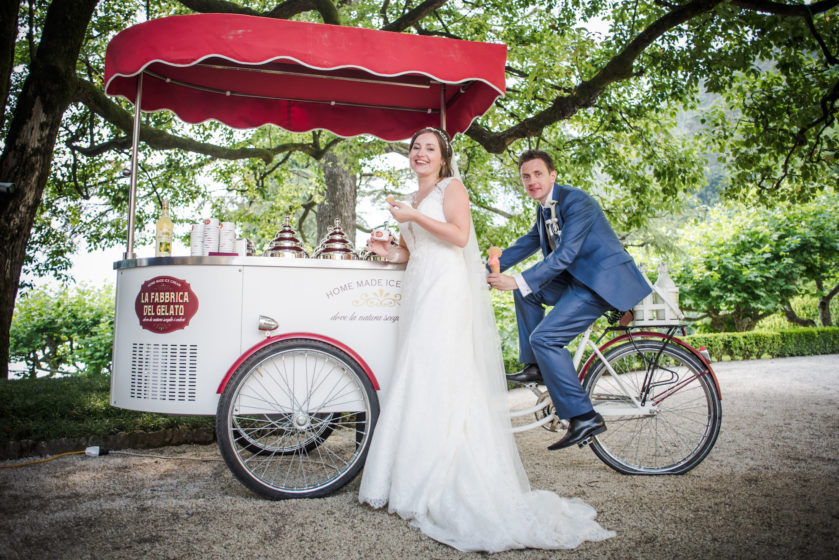 Since launching Engaged and Ready it has been so wonderful to feature a whole host of gorgeous, personalised Celebrant-led wedding ceremonies. From Ireland, the UK, Spain, Greece, Mexico and the USA, we have been treated to so many special ceremonies from around the world.
So can you guess how excited am I to share our first Italian wedding on the blog? Yep, that excited! To the point where you'd think I had been invited to an Italian wedding myself! But oh, to have been at this wedding! What a treat that would have been!
My excitement however goes beyond my own Italian wedding fantasies because there is simply so much to be excited about;
 A gorgeous couple who really took their time to think about what they wanted out of the wedding ceremony and how they wanted their ceremony to represent them.
A fabulous Wedding Celebrant, Justine Wykerd, who helped the couple to create a ceremony that was perfect for them by using her awesome professional guidance, people skills and passion for what she does.
A stunning ceremony that featured a heart-felt reading, personal vows, a rose ritual and unity candle ritual too, which was full of meaning and love, not just the couple's but their love for their close family members too.
And, a jaw-dropping location; Lake Como, Italy, where incredible views face you wherever you look. And when the bride and groom, and their guests arrive at their ceremony by boat, well that's a hands down winner right there.
I must have whet your appetite by now, so do let's get stuck in.
The lovebirds
British couple, Yvette and James met at school and so had already been together for sixteen years before their wedding ceremony. So when it came to celebrating their marriage they wanted a ceremony which was tailored around them and the beautiful relationship that they had developed in that time. I'll let Yvette take up their story.
"We wanted a bespoke ceremony, specially designed around our life together past, present and future. To have individual special moments, including our wedding party, specifically thanking those close to us and including missed loved ones.  A unique ceremony with personal content." 
After getting engaged in Paris, at night by the romantically-lit Eiffel Tower, no less, the pair knew that they wanted to have their wedding in an equally stunning location, somewhere special and unique.  And so it was that they were led to the captivating Villa del Balbianello on Lake Como, where they were joined by forty of their closest family and friends, none of whom had any idea of where the wedding would be taking place. What a surprise they had in store for them!
Pre- Ceremony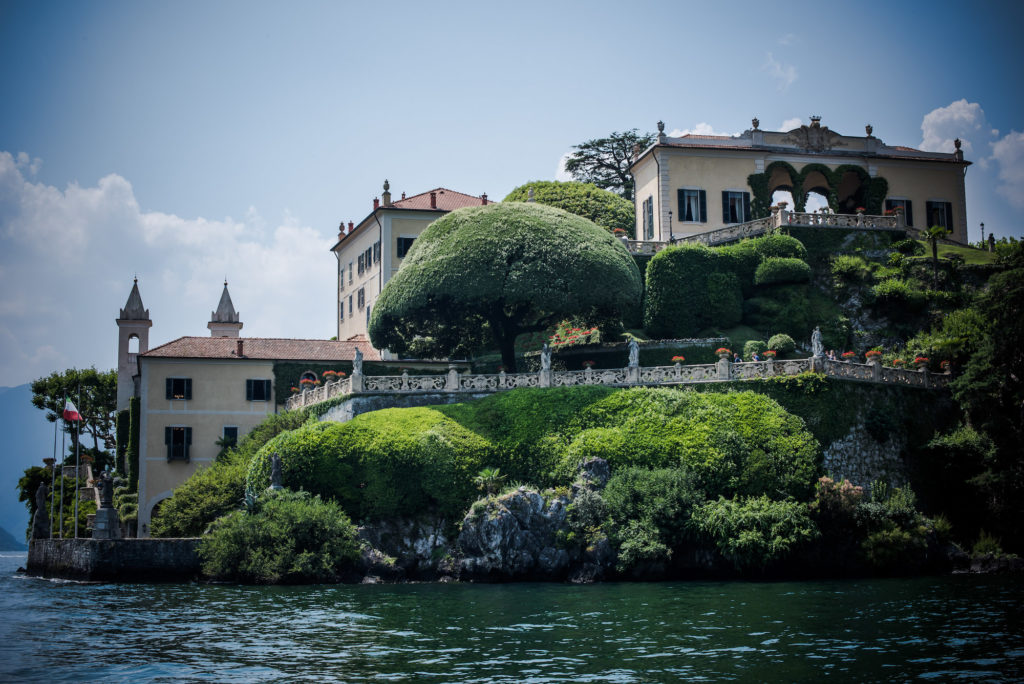 Yvette and her wedding party got ready at a separate venue to their wedding villa, where they later arrived by boat; James with the guests and Yvette, her dad and her lovely gang of ladies shortly afterwards. Now if this isn't arriving in style, then I don't know what is!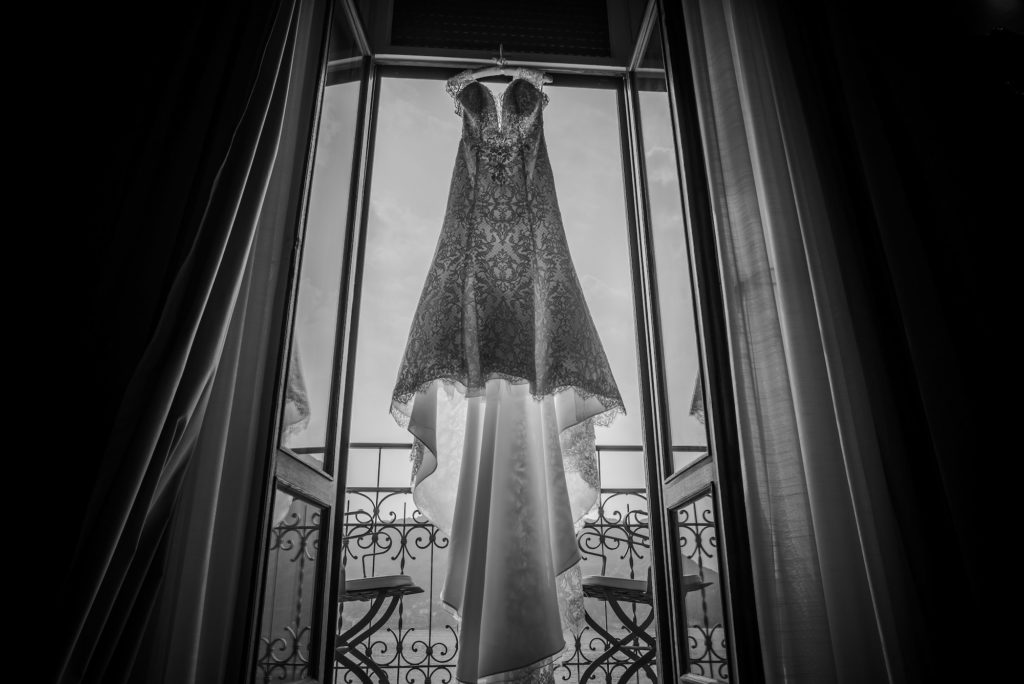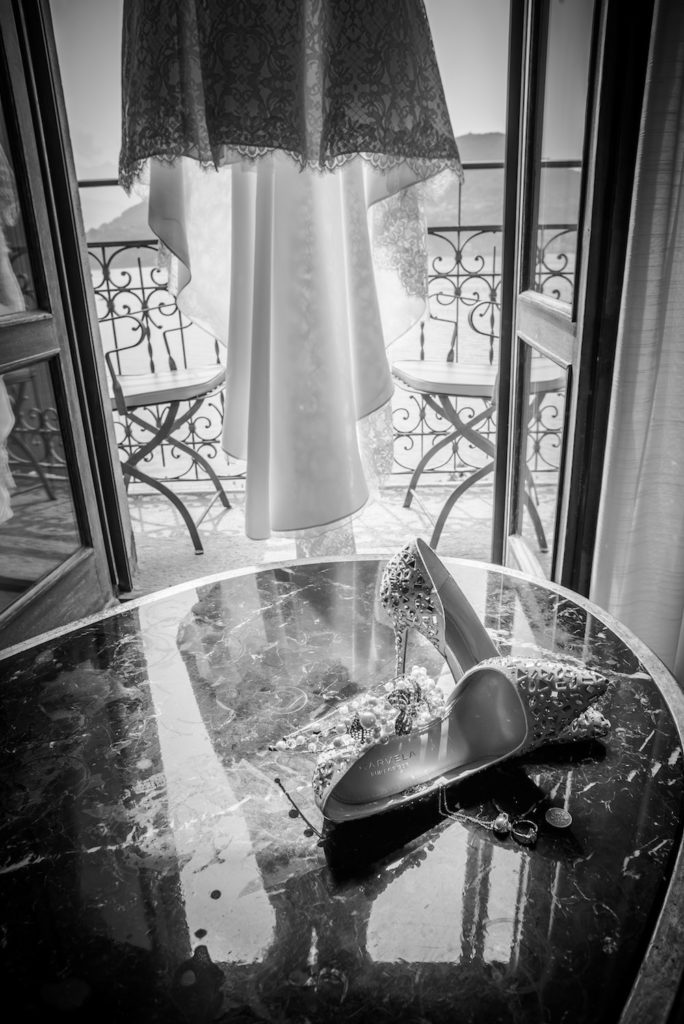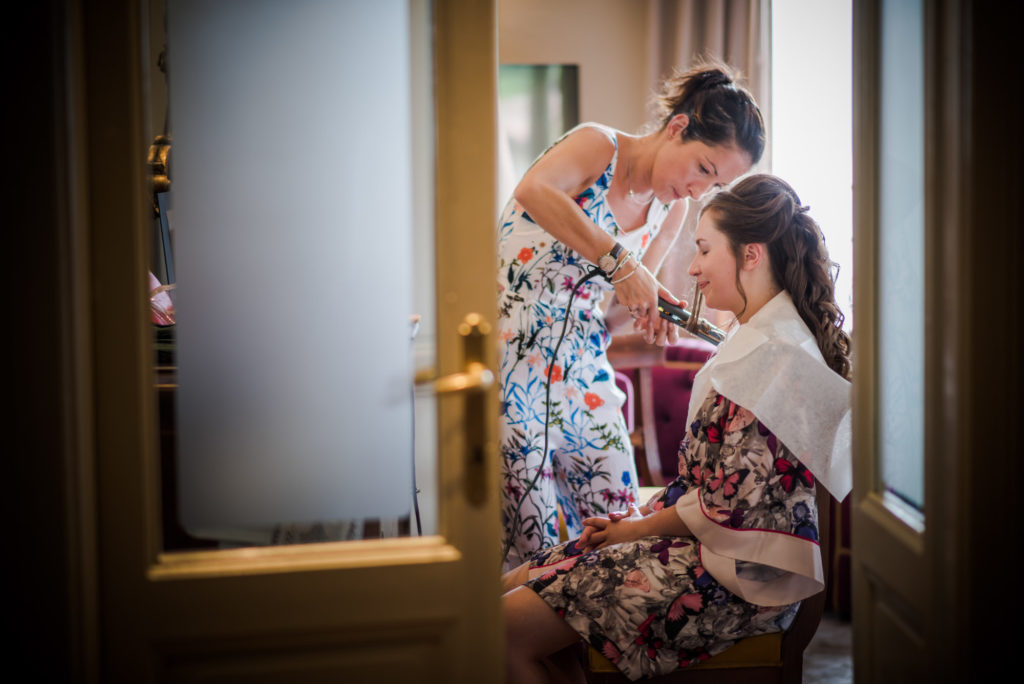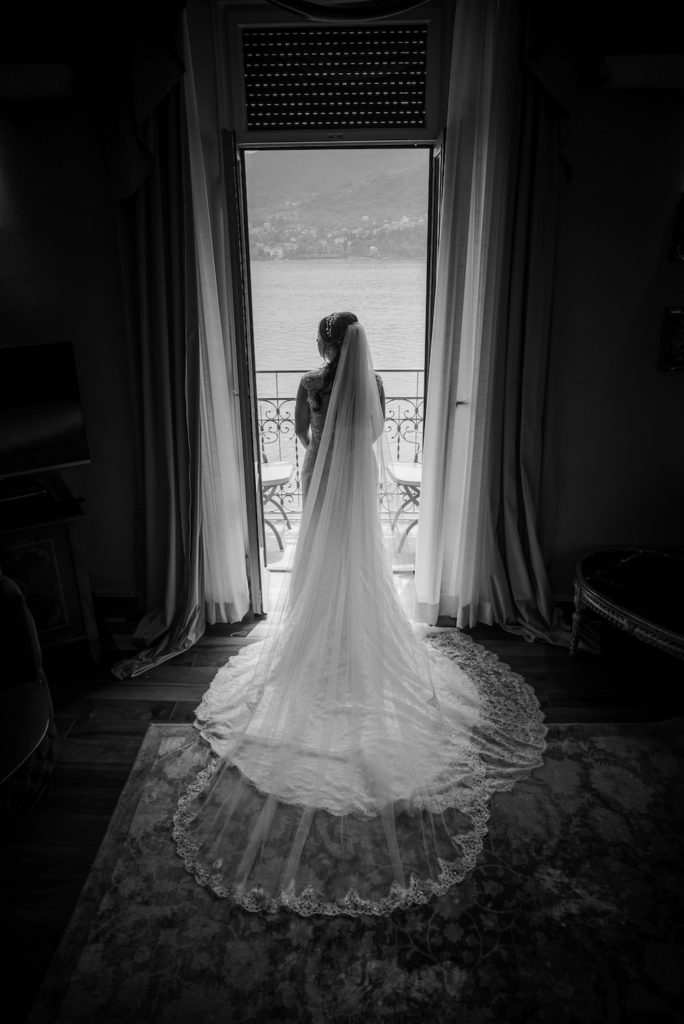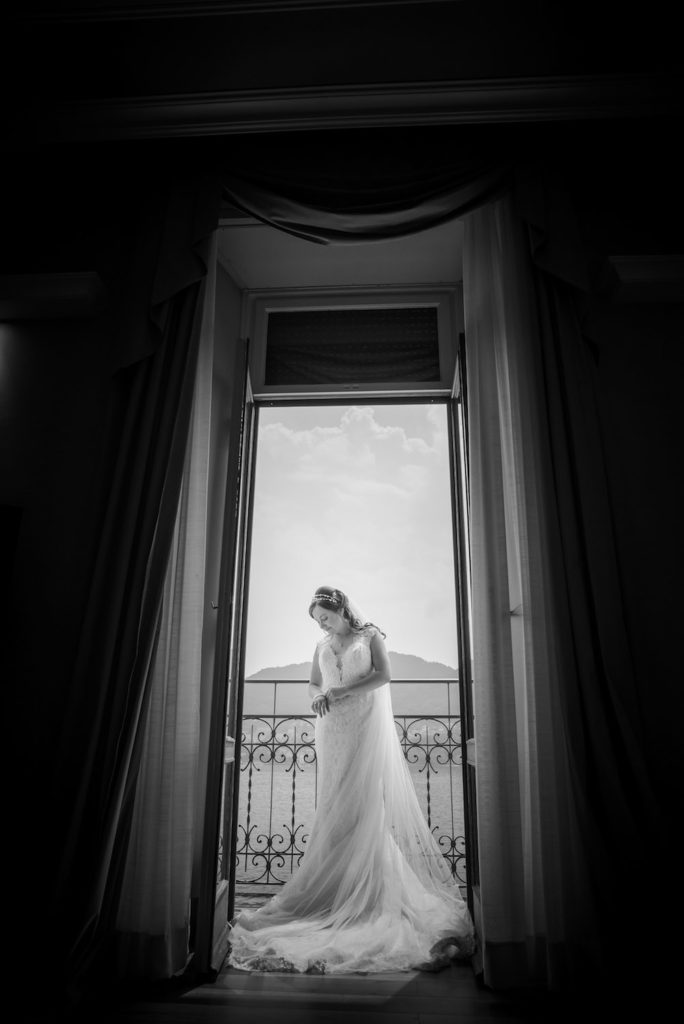 And whilst Yvette and her wedding party put on the finishing touches, James along with their guests waited at the venue. Celebrant Justine was also on hand to be beside James as he waited for Yvette and to keep any nerves in check. I'm sure a pre-ceremony sip of Prosecco helped to keep all the emotions in order too!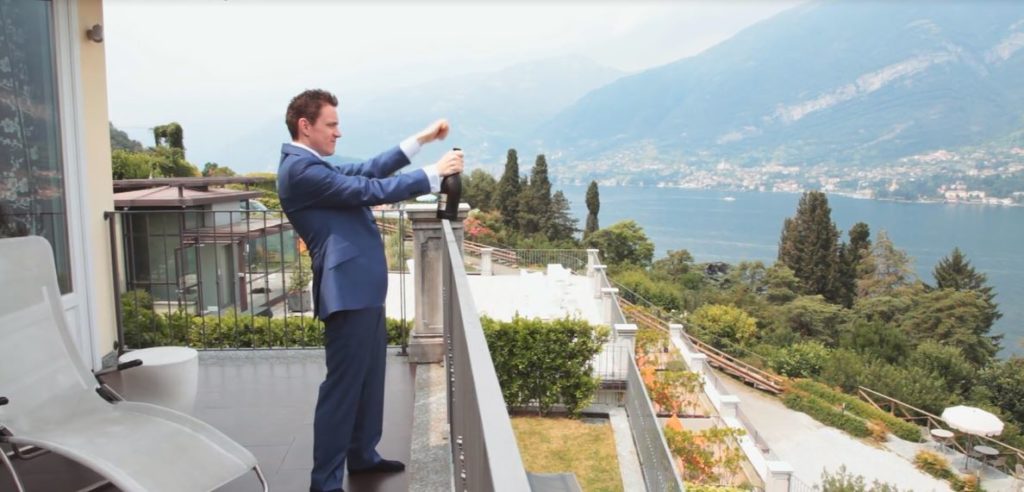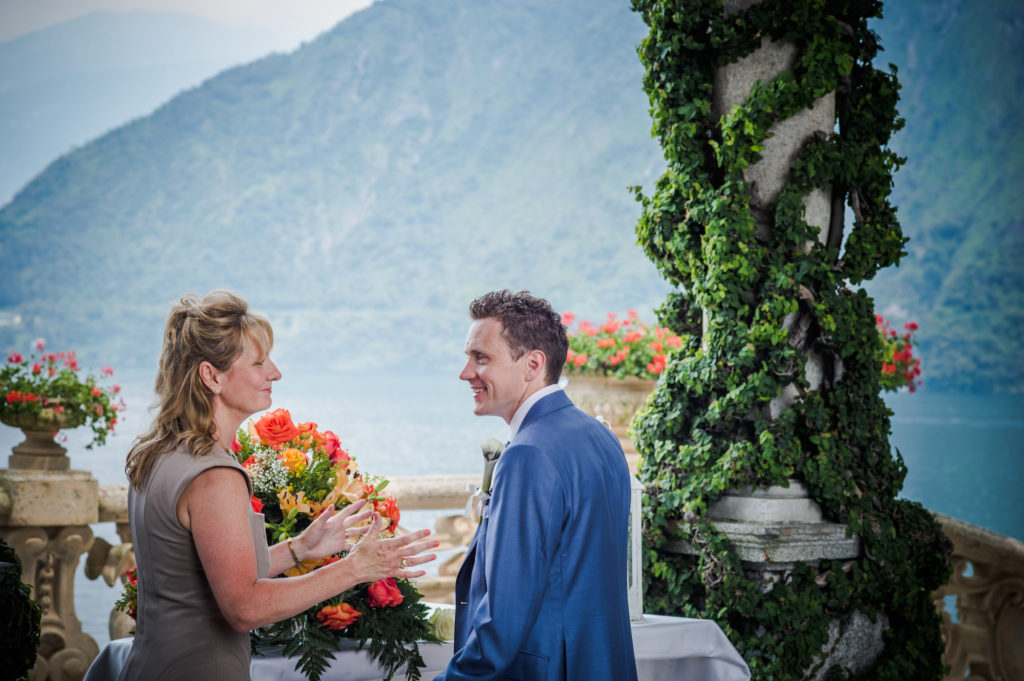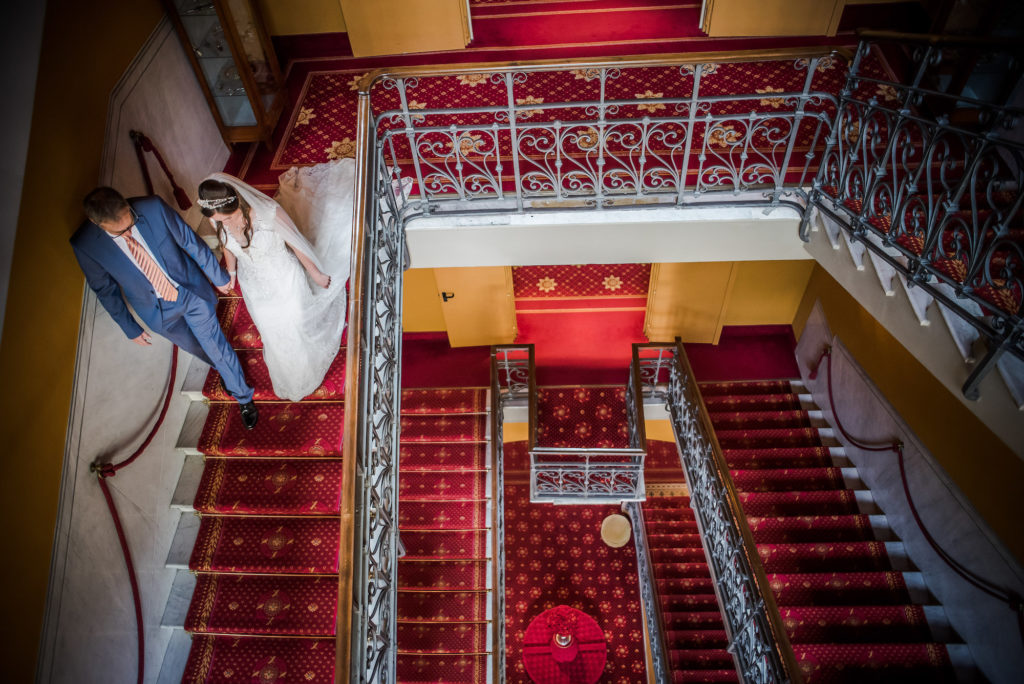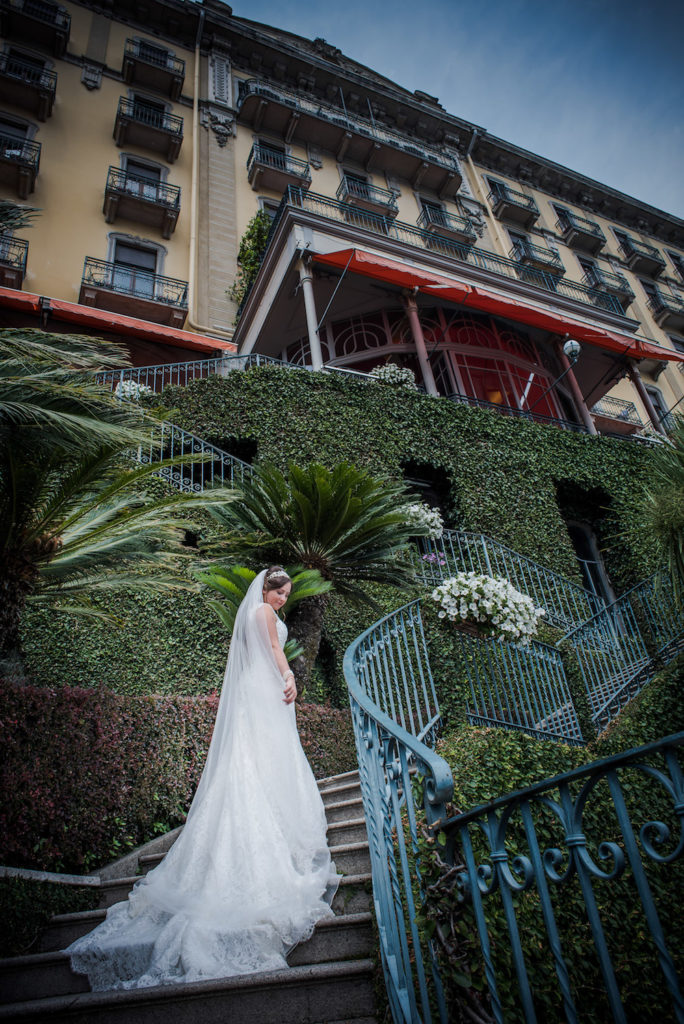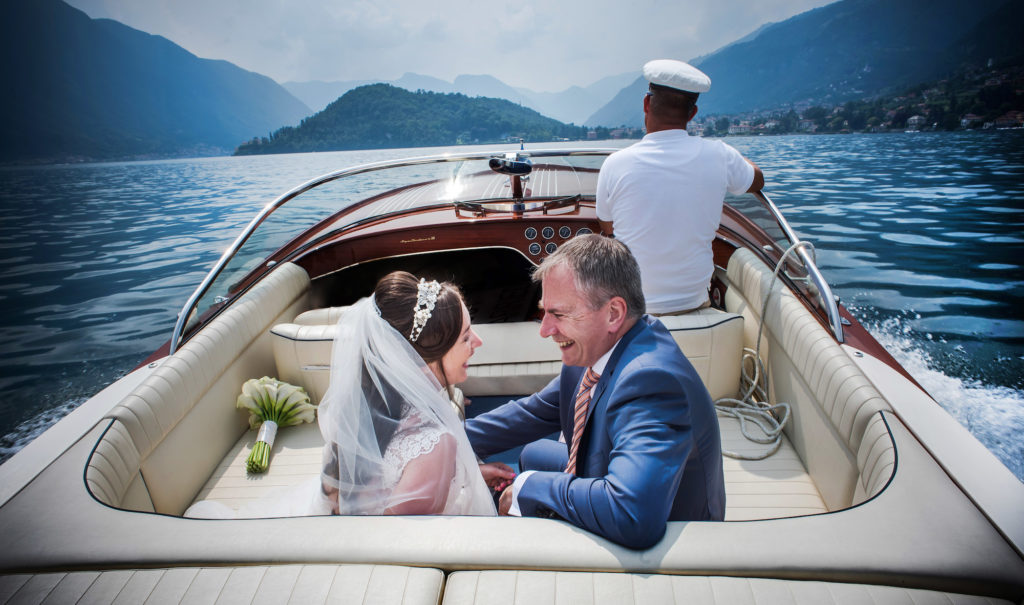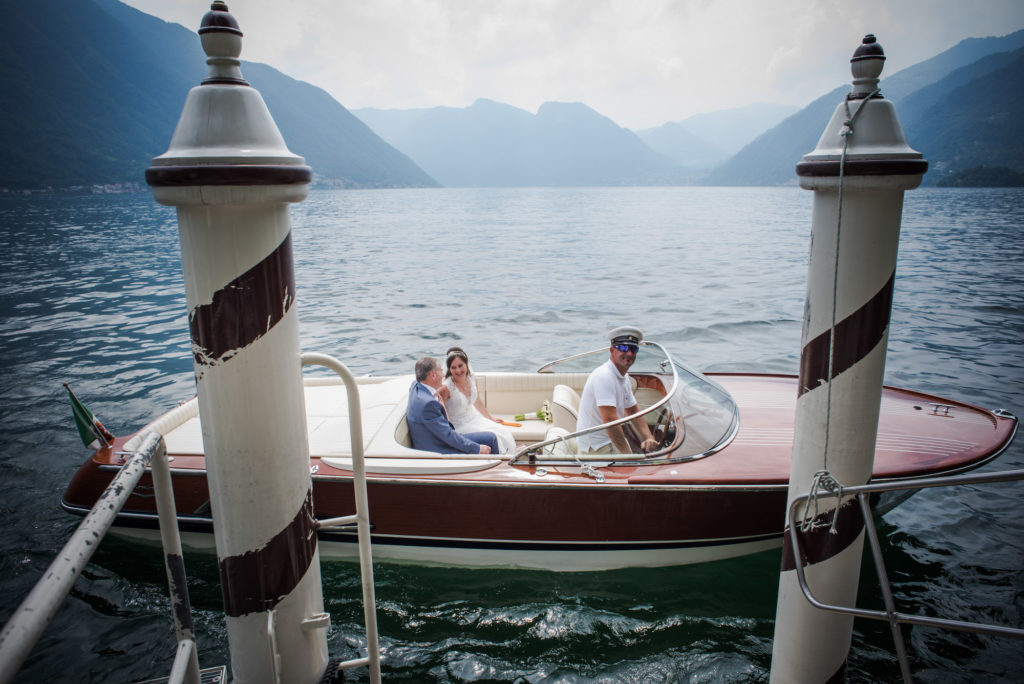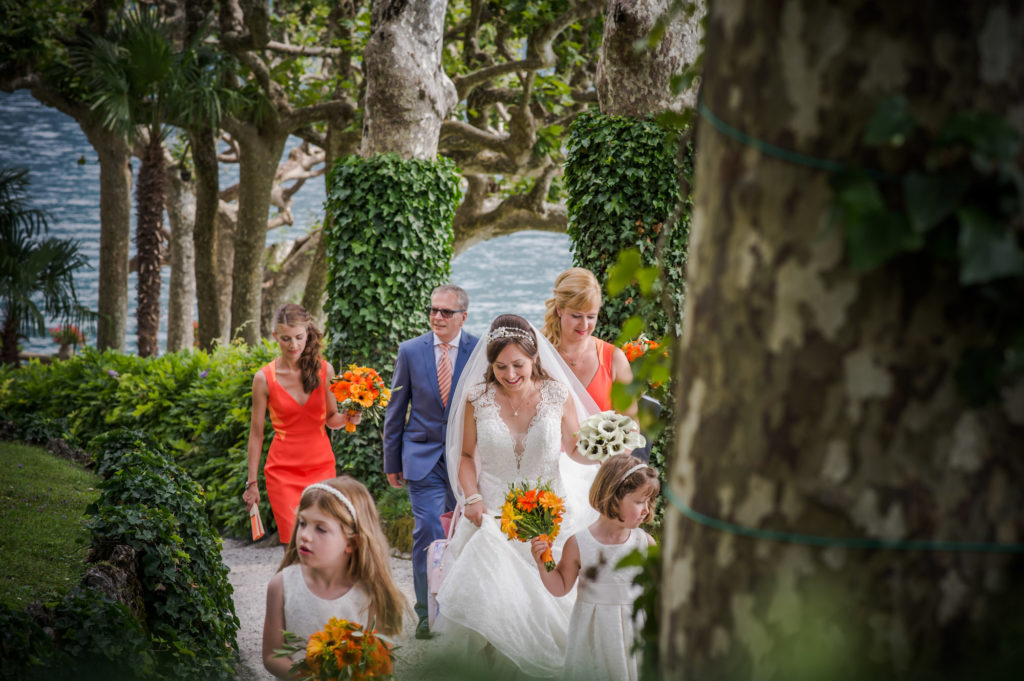 The ceremony
Yvette entered the ceremony to the beautiful harp playing Fireflies by Owl City, a romantic soft tune. James's most memorable part of the ceremony was the moment Justine gave him the nod to turn around to watch Yvette as she arrived.
A rose ceremony
As a surprise to their mums, with Justine's help, Yvette and James included a beautiful rose ritual. They wanted to show their love for the mothers and to acknowledge that it was their mothers who gave them their last kiss as singletons and the first ones to send them off into their new world as a married couple. They gave their mothers a white rose as a symbol of new beginnings, but also for remembrance – for all that their mothers had taught them. And it was a good job that Justine had already prepared some tissues for the occasion!
A heartfelt reading
Justine then read a reading called 'A Little Drop of Water,' (author unknown), which previously had been read at James's dad's funeral. Yvette and James wanted a way to incorporate him into the ceremony, and felt that this reading would be a wonderful way to do so.
One fine day, long long ago, a dew drop (which is a tiny drop of water) was clinging to the petal of lovely, red rose.
"How nice it is to be here," thought the dewdrop. "Here I am clinging to the petal of this lovely rose and enjoying the scent and colour of the flowers. The sun is warm and all around me is the countryside with its green grass and tall trees and singing birds.
Yes! I could live here for ever."
But, just then, there came the faint whisper of a breeze, and the dewdrop began to roll down the petal of the rose. In vain, he tried to cling on but he only rolled faster and faster down the slippery petal until, with a plop, he fell to the ground.
"On dear," said the dewdrop, "and I was so comfortable up there on the rose petal. But, never mind, the green grass is very soft and I can listen to the bees and look up at the blue sky."
As he lay there, he was joined by another drop of water, and another, and another, until they were all trickling through the grass and heather and rolling down the hill until they came to a tiny brook, singing among the stones.
"This is fun," said the dewdrop as he tumbled among the stones sparkling and flashing in the sunlight. I wonder where we are going?"
Just then the brook fell into a stream, dropping little waterfalls as it wandered through the woods, and the dewdrop was carried on to a swiftly flowing river.
Sometimes he was in a little quiet pool by the river bank, with the fish darting to and fro, and sometimes he was carried to the middle of the river, helping to carry the boats that were floating by.
"I never knew the world was like this," thought the dewdrop as he was carried on by the broad river. I wonder what will happen next?"
Then he heard a strange loud noise that he had never heard before and there was a salty taste in his mouth. Rolling and tumbling and dipping and twisting, he found himself in the sea with the waves breaking on the seashore and the tides sweeping the golden sands.
"This the end of me," said the dewdrop as down and down and down he went to the bottom of the ocean. As he floated along among the seaweed, crabs and starfish he felt very tiny among the millions and millions of drops of water all around him.
"How sad I am to leave the lovely countryside," he said to himself. "All is finished for me now." And feeling very sorry for himself he crept into a dark shell and, laying down on a tiny grain of sand, he went to sleep. A long, long time went by and, one day, the shell was found by a diver. Inside was the dewdrop, but now he was changed to a lovely pearl, all glistening and shimmering in the sunlight.
Today, he stands in the emperor's crown, still giving pleasure to all who see him, and he knows that God's world is full of wonderful surprises….
A unity candle ceremony
Yvette and James chose to symbolise their union using a Unity Candle which Justine had organised to be personalised to include their names, wedding date, venue. It also had Autumn colour ribbons, to complement their theme. They each lit their taper candles before they exchanged rings and vows. The two taper candles represented them as individuals and once Yvette and James had exchanged their vows and rings, they used the two burning taper candles to light their Unity Candle –  to symbolise their union and marriage.
Their awesome vows
After guidance and inspiring vow examples from Justine, Yvette and James decided to write their own vows to each other and what's more, they did them independently, to be read for the first time during the ceremony. Justine guided them through the process and helped them both, even printing off their vows so that they had them on the day, with no danger of one seeing the other's – before the time!
James to Yvette;
"I give you my promise that you I will always love, encourage, support and protect you. You are my best friend and I will always be there to listen to you when you want to talk and hold you in my arms when you need comfort and reassurance. You bring sunshine to my life and I am looking forward to the bright years ahead, full of love, laughter and new experiences.
I will love you always and forever. "
Yvette to James;
"I'm the luckiest girl to have found you, we've grown up together, you've made me laugh from the beginning, you allow me to be me. You're always there for me, you have supported me through challenging moments, encouraging me and always believing in me.
You're so kind, thoughtful and caring.
I love you dearly and always will. I'm looking forward to our future together."
Beautiful, right?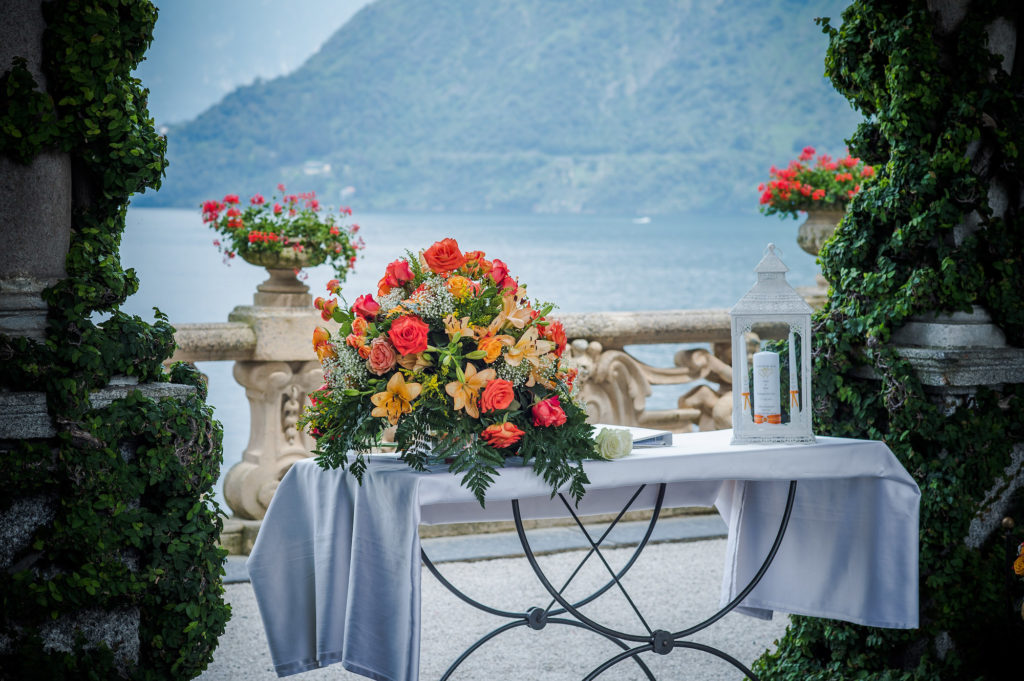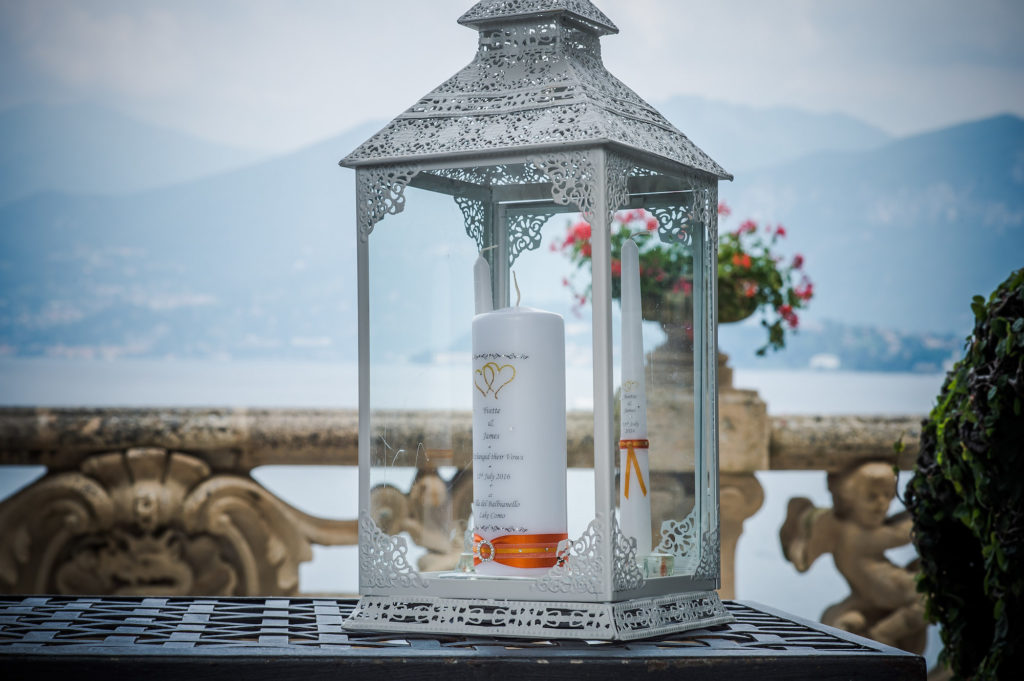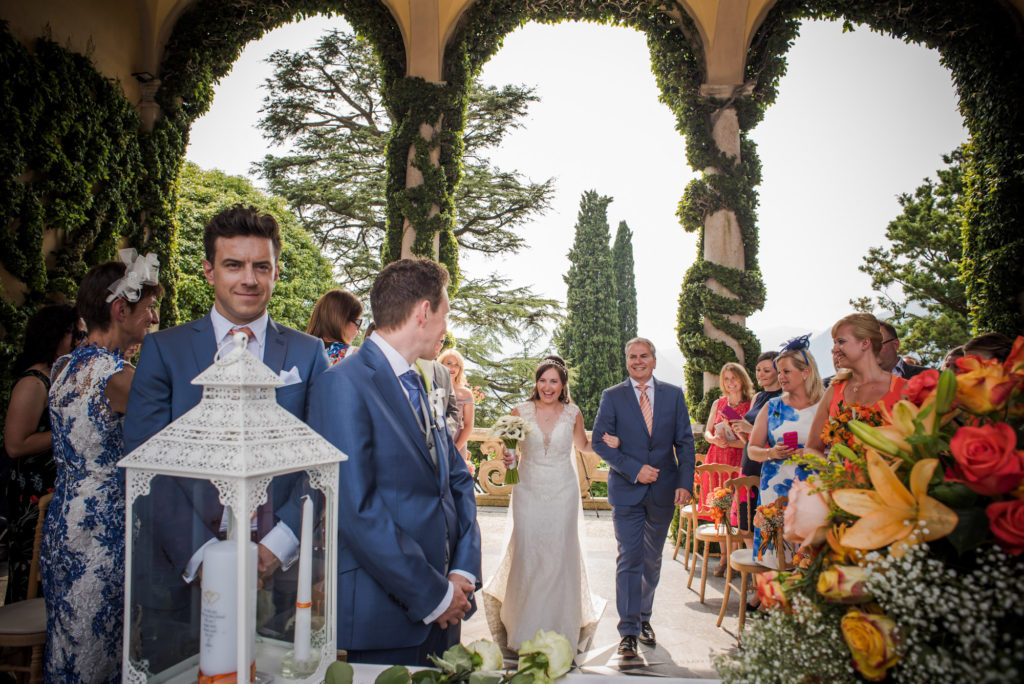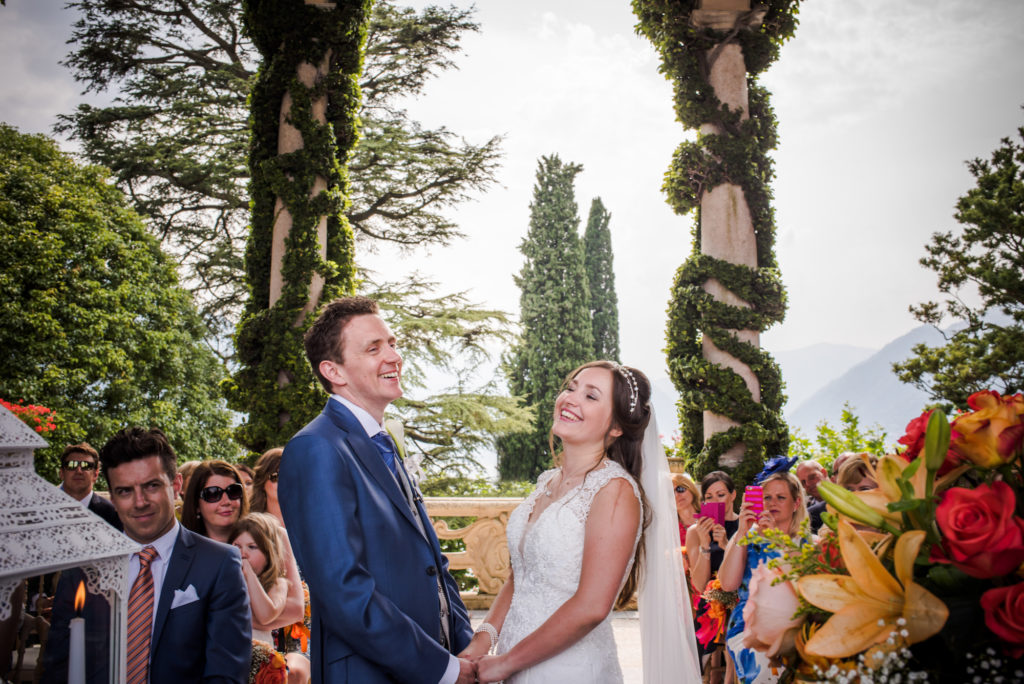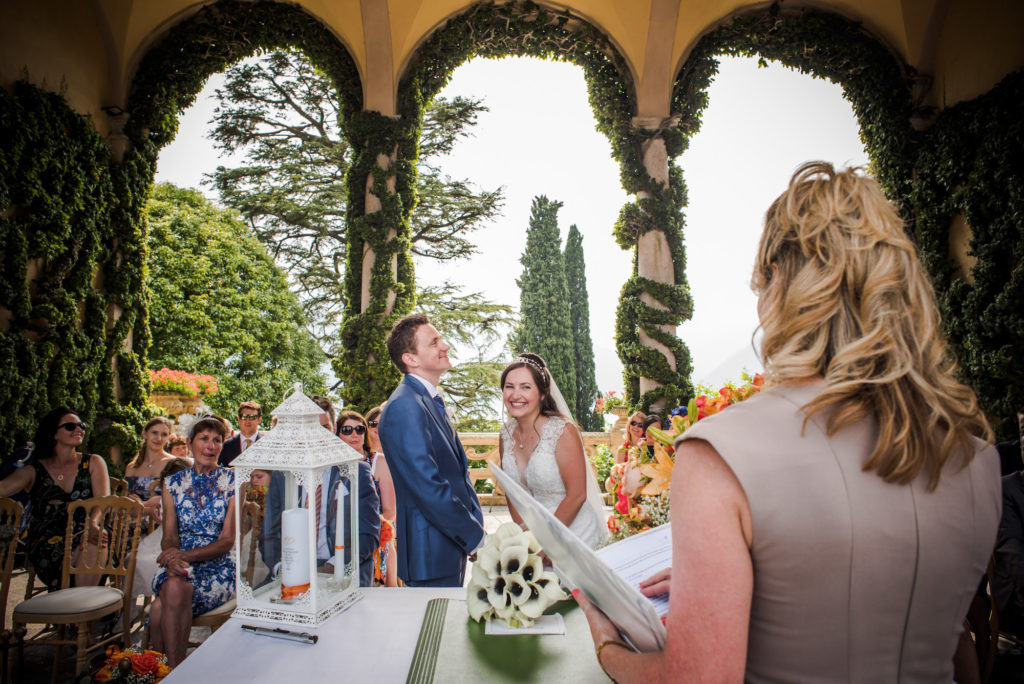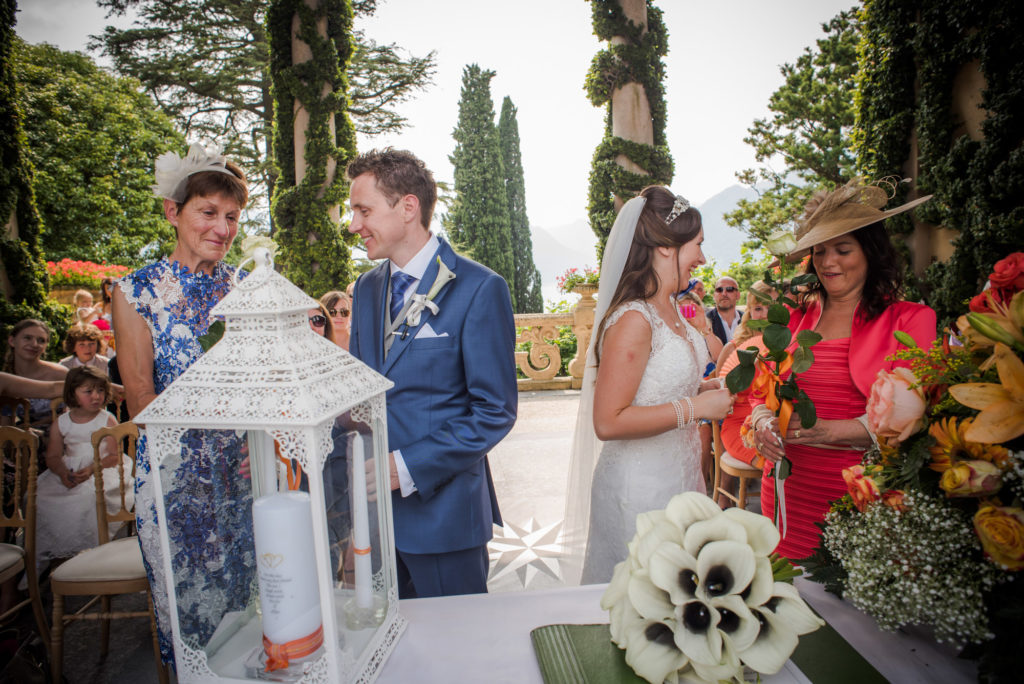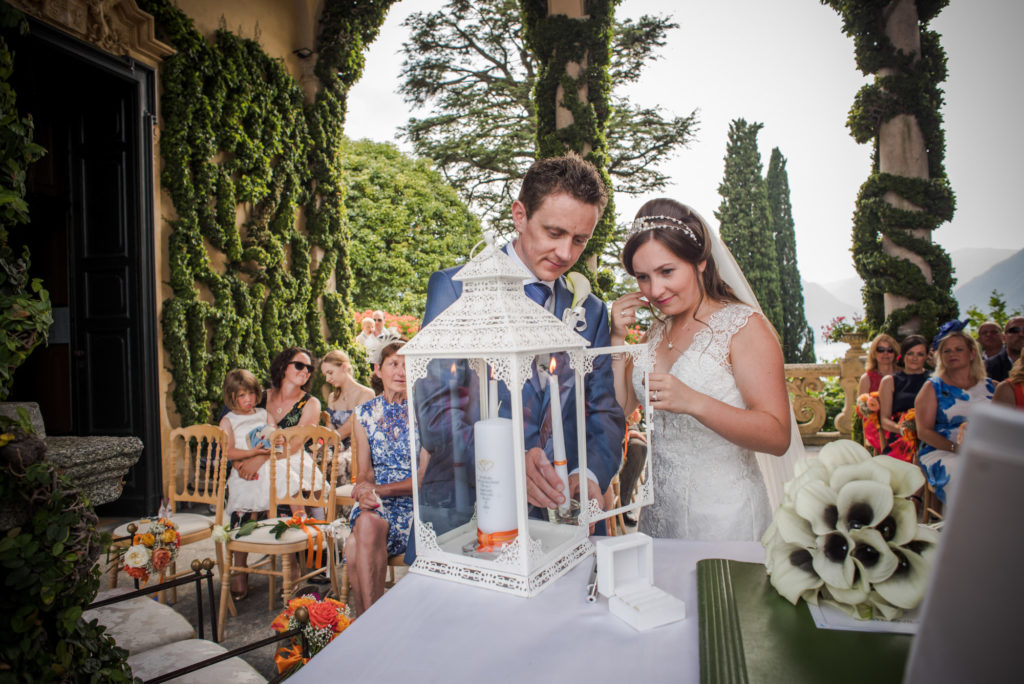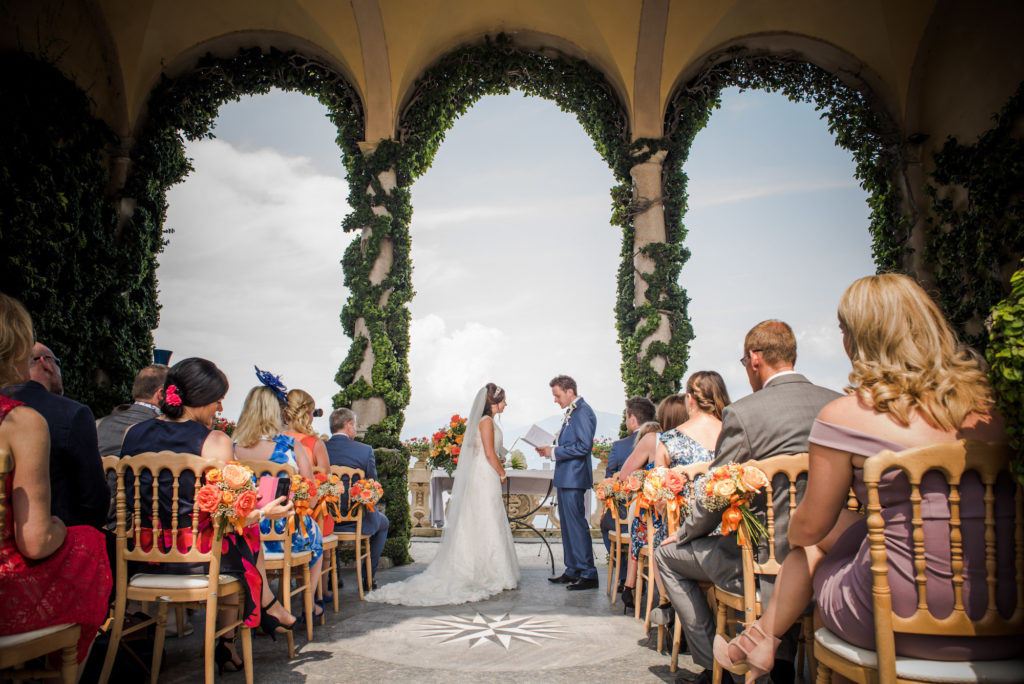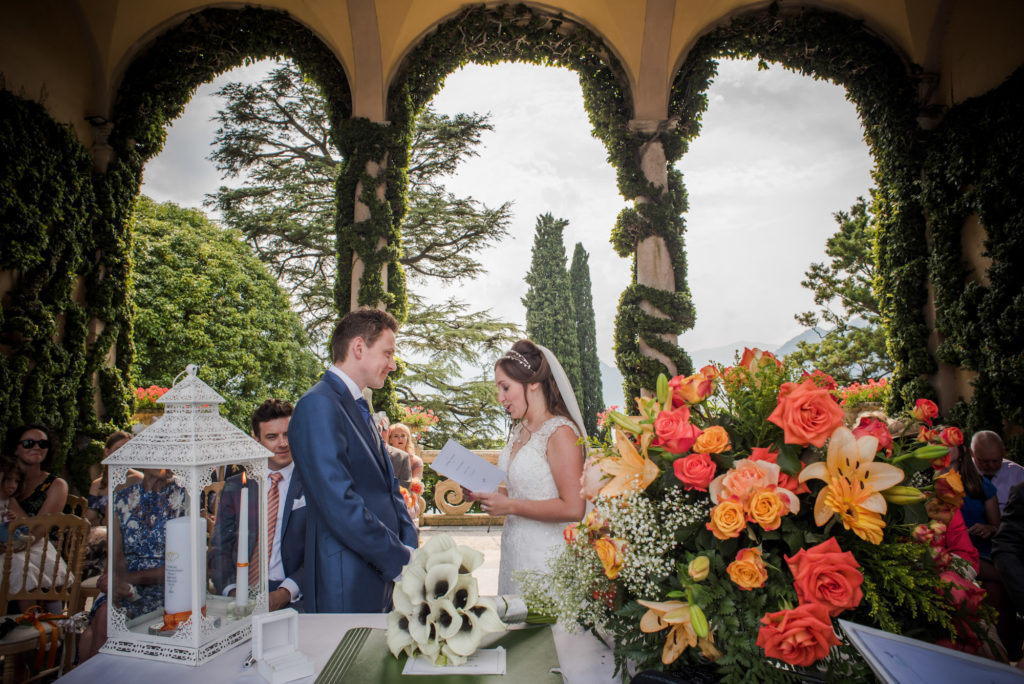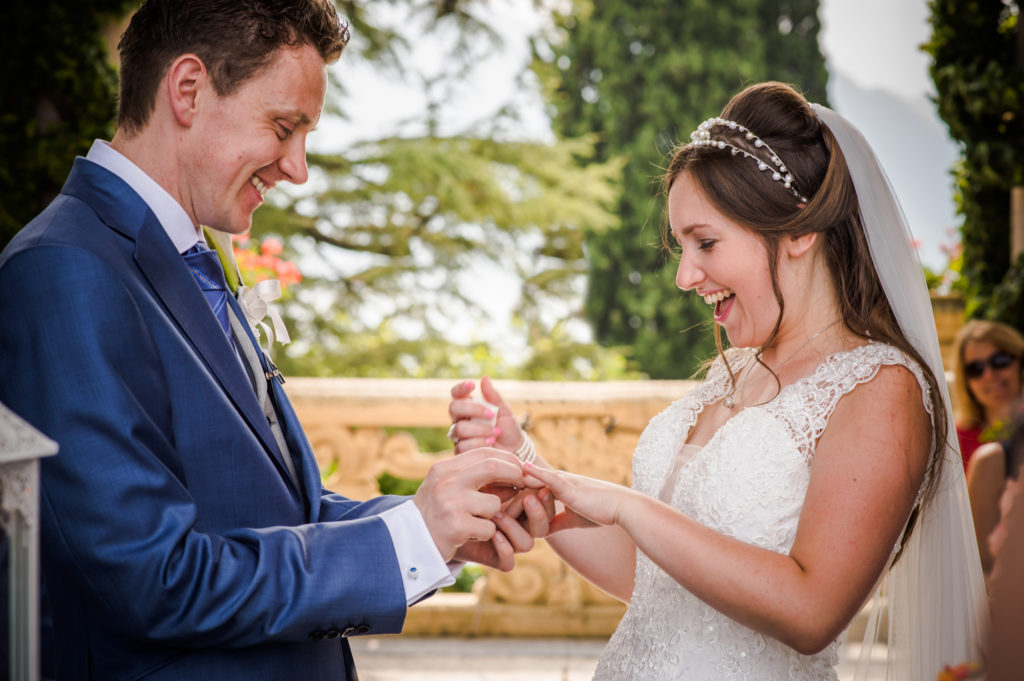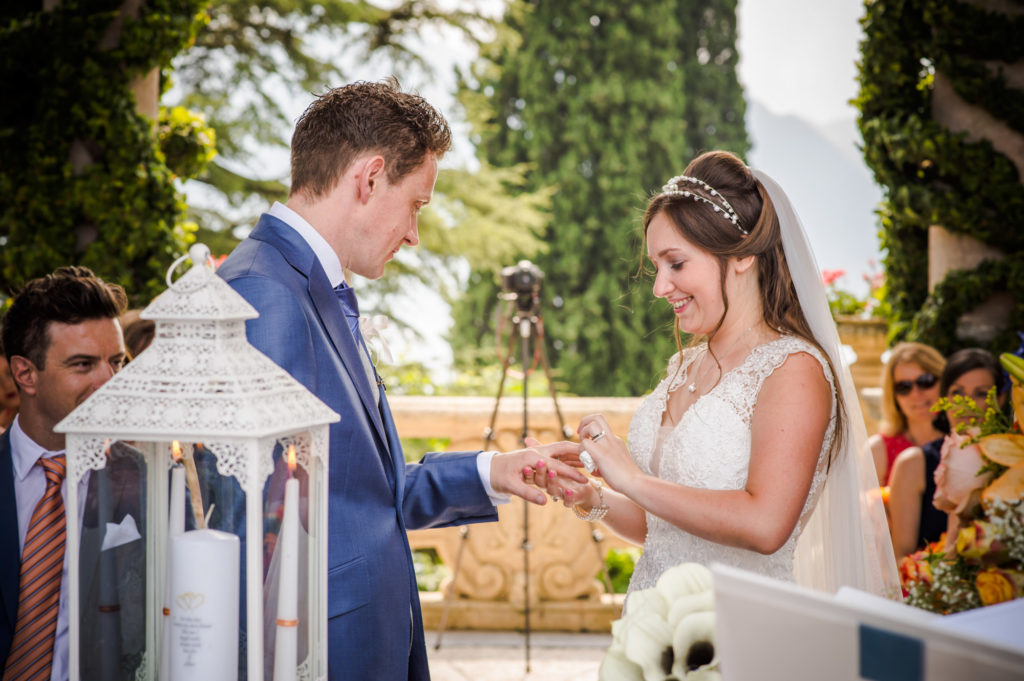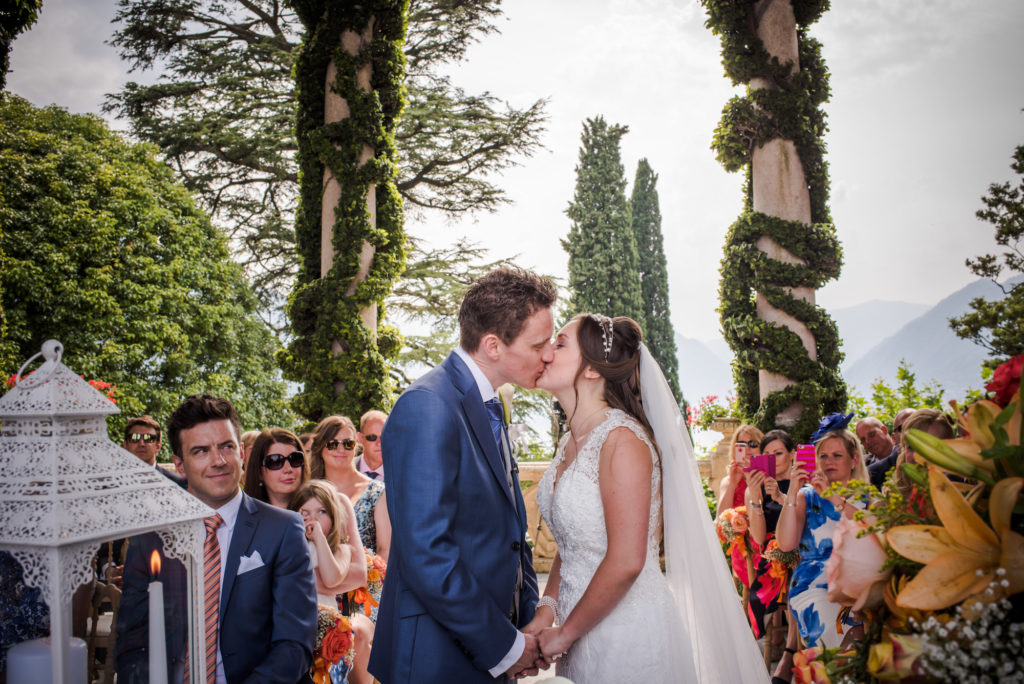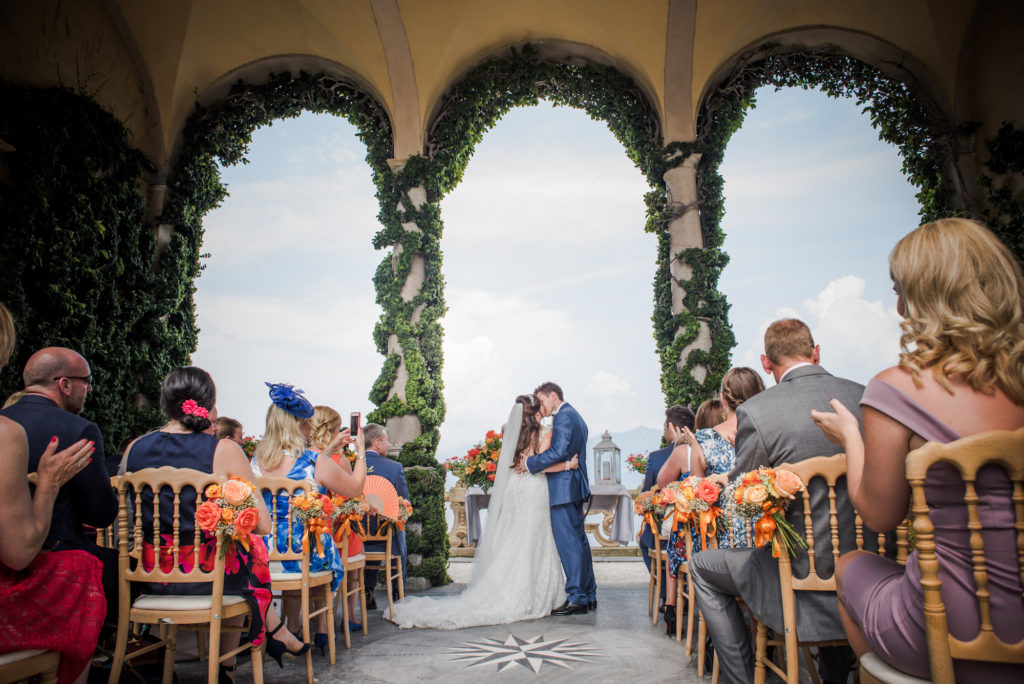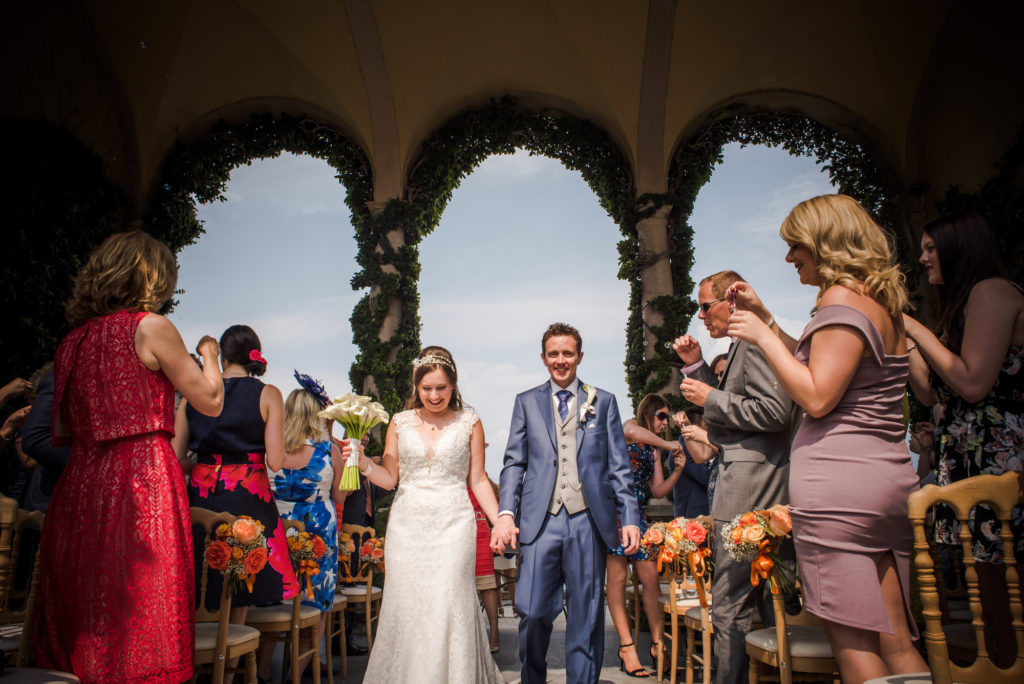 After the ceremony James and Yvette walked back up the aisle accompanied by the harpist again, this time playing a happy, joyful version of 'Here Comes The Sun', by the Beatles. And they were showered by confetti bubbles by their guests.
"The whole ceremony process from our first meeting with Justine to our announcement by Justine to our guests as Mr & Mrs George was truly perfect.  She gave us huge support, meeting with us numerous times to ensure every part of our ceremony would meet our vision. 
We were intending to only have Justine create the ceremony script for us, to be presented by another at the venue, however when Justine presented her script to us and brought the words alive, we instantly knew she had to be with us on the day.  The wedding party thoroughly enjoyed the ceremony, there were many smiles and laughter throughout. We thoroughly enjoyed every moment with Justine, she gave us such confidence and support, we can't thank her enough. It simply was perfect, special and above all fun! She brought our ceremony to life in a truly wonderful, special and unique way and made the most important part of our day a wonderful experience."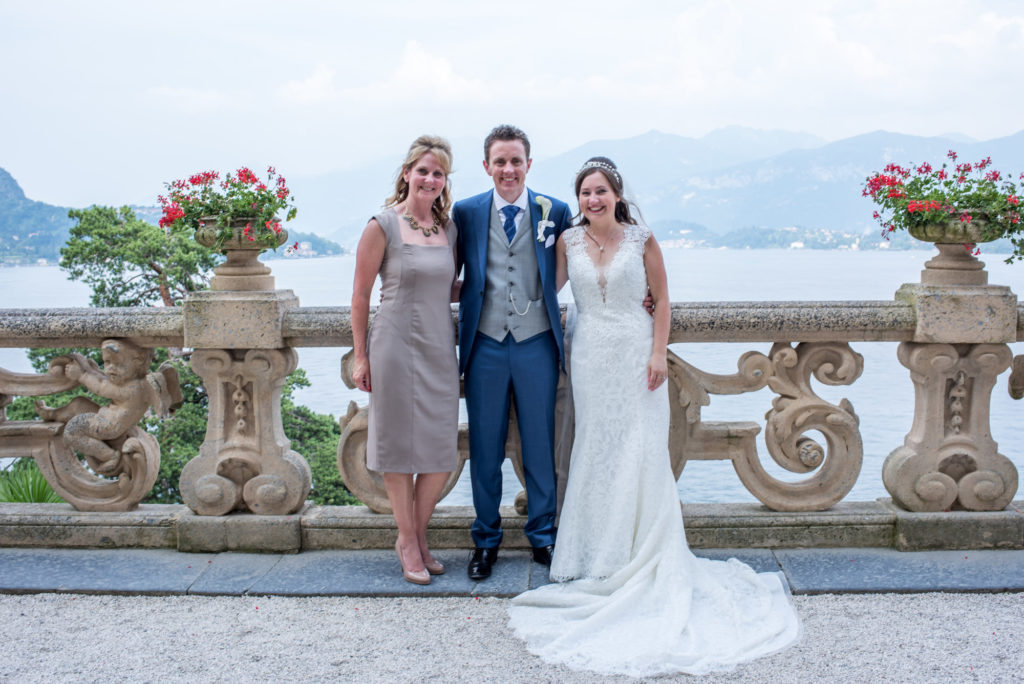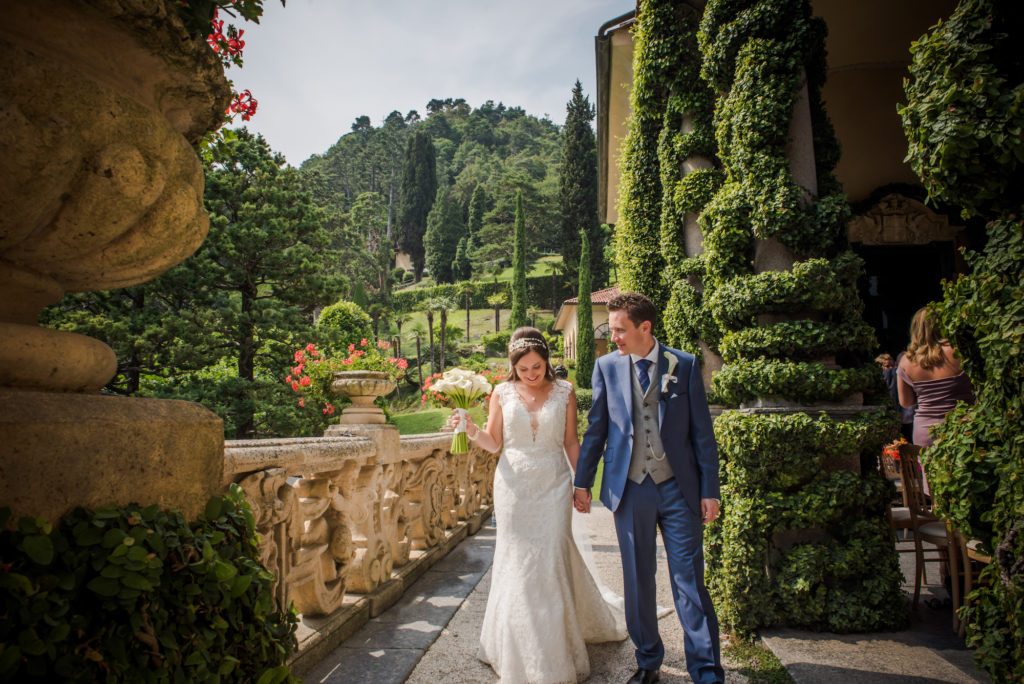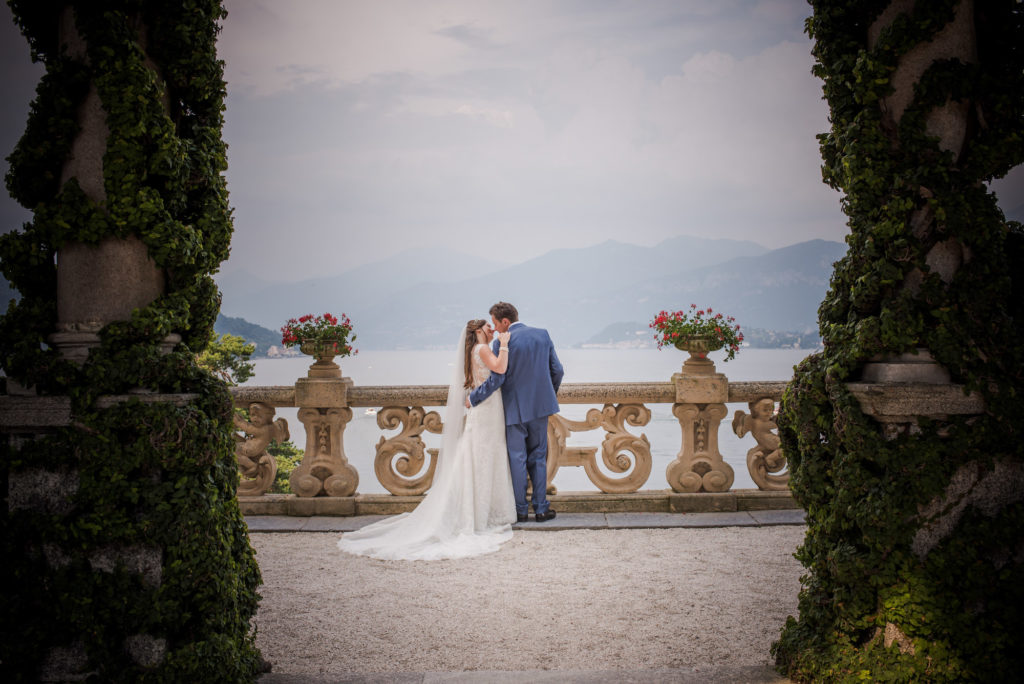 And because we can't possibly cover an Italian wedding with at at least showing one ice-cream shot, here it is.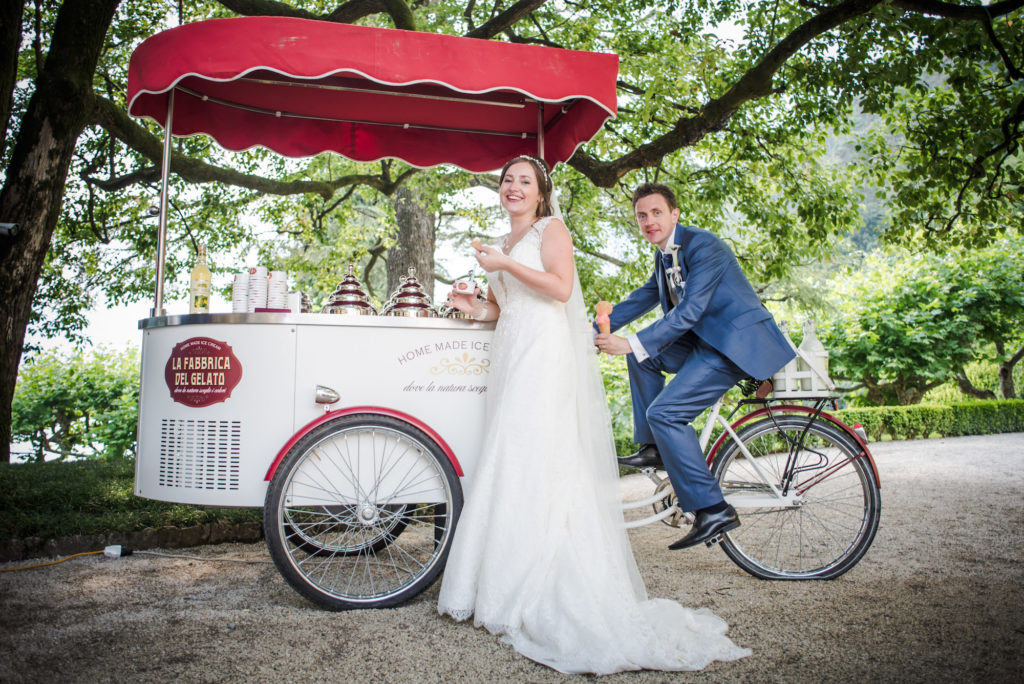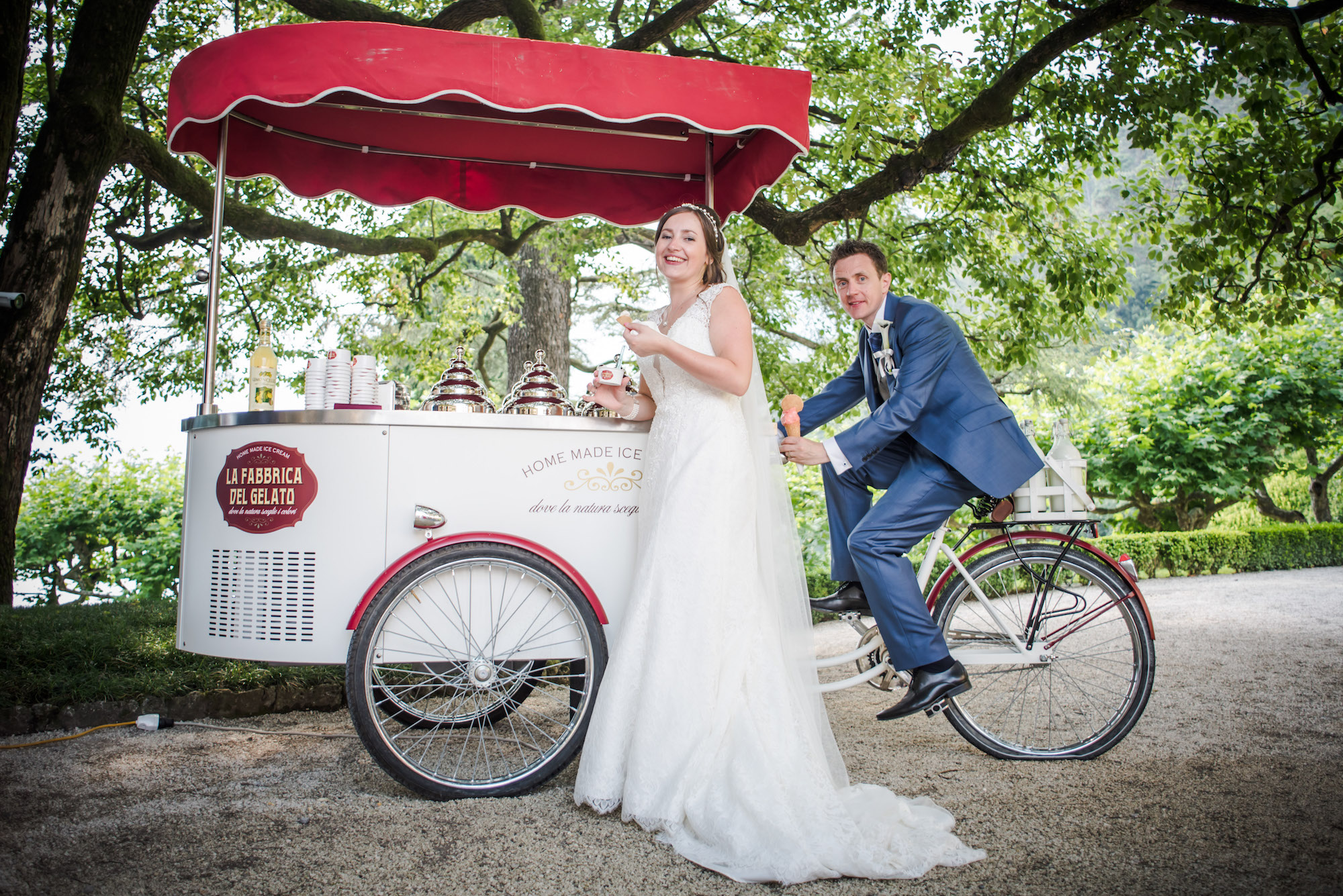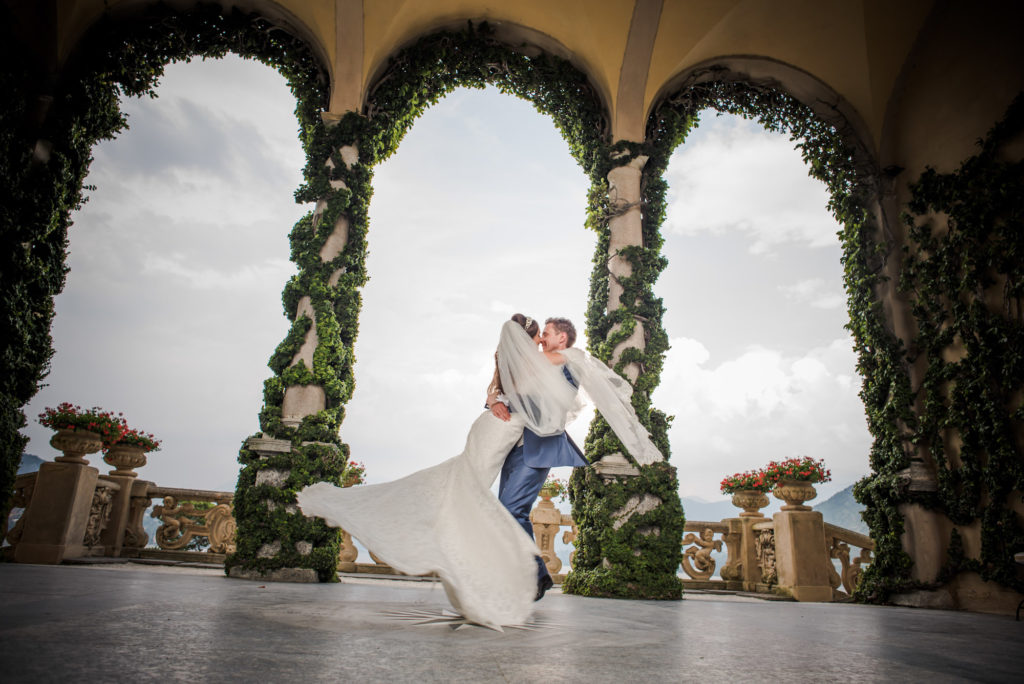 I cannot thank Yvette and James enough for sharing their beautiful ceremony story with us and sharing how for them a Celebrant-led ceremony helped them to celebrate their marriage in their own way. How wonderful it was for them to find their perfect wedding Celebrant in Justine and to have her help in creating their ceremony, just the way they wanted it.
Where are those Kleenex?
[line]
The Shining Stars
The newlyweds – Yvette and James George
The Wedding Celebrant – Justine Wykerd of Just Celebrations
The photographer – Catherine Bradley of Catherine Bradley Photography
The Venue – Villa del Balbianello, Lake Como, Italy
Yvette's dress –  Lillian West wedding dress from Silver Sixpence
James's bespoke suit from The Bespoke Tailor.
Unique wedding rings by Steve Quance Jewellers
Wedding planner – Alexis Walker Wedding Planning and Design