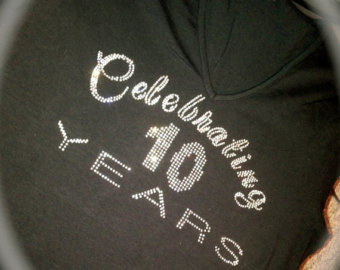 Today's my kind of love is super special because I get to share a little of my wedding story, as today hubs and I celebrate our TENTH wedding anniversary, woo hoo! (NOVEMBER 14TH, 2004). So today's My Kind of Love is dedicated to the art of endurance, sorry I mean, marriage – the art of marriage and celebrating marriage.
Our day then…
On Sunday, 14th November 2004 at about 4pm (probably more like twenty past) I walked down 75 steps to meet my husband to be who was waiting for me with his best man and all our closest family friends on a cliff top that jutted out in the Pacific sea. We were married in the glorious settings of Puerto Vallarta, Mexico in a place we never even thought possible. With just fifty of our nearest and dearest, a lovely non-religious ceremony looking out to sea, a Mexican mariachi band and our favourite foods, we really had the most amazing start to married life.
Our day now…
Because we like to do EVERYTHING differently, today on Friday 14th November 2014, although we will no doubt do something nice this weekend, we are going to have our big family vow renewal ceremony next year 2015, to celebrate eleven years of marriage, as opposed to ten years! (Between you and me, 2014 came in a bit of a rush and we weren't very prepared. I know, I know, we only had nine years to think about it!!!) So do stay tuned for plans of our big day throughout the year to come.
To celebrate the start of our ten years of marriage, I thought I would share a few things that I've learned along the way…

My husband drives me NUTS. At least once a day. BUT I would not change him for the world. And I couldn't even if I tried. He is who he is. I am who I am. And together we do our best to make who we are work best together. It isn't easy but we're in this together (slight Scandal/Olitz reference for any fans out there.)

My husband makes me laugh my head off. A lot of the time I laugh at my husband. But must of the time he makes me laugh. He also laughs a lot at me. And now our son has taken to laughing at the two of us, a lot. So all in all, our household is full of lots of laughter, which is all we've ever wanted.

We have lots of hobbies that we DON'T share. I don't know if this has developed intentionally but I love that we have our own interests that the other has nothing to do with. I go to book club. He plays instruments. I do yoga. He scuba dives. He loves bluegrass banjo. I absolutely do not. I like to think of us as a pair of two strong individuals. I've always been a fan of becoming a whole unit but still being an individual. Create something new, but never forget who and what you are.

We are very good at speaking without using words. I really love that we have developed this skill over time, it's a very handy skill to have because sometimes, it may not be the right time or place to vocalise your thoughts and this is where the art of speaking without words comes in to play fabulously. I love that I can give my husband just one look and with that one look he will know exactly what I mean. This look can vary from the 'what the hell are you wearing that for,' look to the 'I love you with my whole heart,' look. He often gives me the 'why does your hair make you look like James Brown (the soul singer) first thing in the morning' look and the 'thank you for giving me our beautiful son,' look, which of course is one of my favourites.

We have created our own wonderful world. Our house is our little sanctuary away from the big wide world. We have filled it with all the things that represent us and all the things we love. Our three dogs, our little boy, our possessions and personalities, our characters (and lots of wine and food!). Our home is where we retreat to after a long, hard and sometimes horrible day out in the BWW. Home most definitely is where the heart is.
Did you know…?
That it is traditional to give a present of tin or aluminium for the tenth year of marriage. Mmmh interesting. The idea behind it is that the pliability and the flexibility of tin symbolises that marriage also needs to have these properties in order to be long lasting! I really love that!
This Etsy page of ten year anniversary gifts is particular delicious. I will most definitely get those gorgeous his and hers tin rings for our celebrations next year and probably could go absolutely crazy over all this other stuff too. You've got to love Etsy and I'm sure I will be showing Esty some monetary love very soon. At the time of writing, I still do not have an anniversary present for my hubs. Shocking, I know!
Our ceremony music…
It is so nice when you are married to randomly hear the music that you walked up and down the aisle to. It brings back such wonderful memories and personally makes me feel so warm inside. We turned to the god of romantic soul for our ceremony – Marvin Gaye, and needless to say we went a little crazy, so much so that he supplied both our entrance and exits songs. I can't hear either even now, without getting misty eyed.
Entrance
Exit song
 Others who married in 2004
We were the only ones out of our friends or relatives to get married in 2004, so I thought I'd have a dip into the world of celebrities to see who was also tying the knot in the same year as us.
Actress Kate Beckinsale and her husband Len Wiseman – MAY 2004
Actress Keeley Hawes and actor husband Matthew McFadyen – OCTOBER 2004
Journalist and presenter Mariella Fostrup and her husband Jason Mccue – 2004
AND Britney Spears got married twice in 2004!!!! Her first one in January that last 55 hours and then her second one in October to Kevin Federline. We know Britney has had her troubles, so I'll say no more and hope she's happy now!
I'm a little sad to say that my forage into the celebrity world of marriage was a bit of a sad one. There were many more couples who got married in 2004, who now sadly are no longer together or divorced and of course, this applies to the real world too. So, it really does go to show that sometimes the promises and the intentions that we have for our marriage, cannot always be sustained, but all we can do is to give our best and to be our best and hope that that is enough to make our promises succeed. Marriage is a continual process which constantly needs nurturing and investment. I try to pull inspiration from love and life around me and weave their goodness into my own marriage.
 On a happier note…
Back in the world of wedding blogs Alision Tinlin aka Mrs Plans and Presents also celebrates ten years of happy marriage this year, too. Woo hoo and huge congratulations to her and her husband.
Well, I hope you have enjoyed me sharing a little bit of my love and wedding wisdom (and woes) with you. Wherever you are in the world, and at whatever stage you are in your relationship, give your love bunny a hug right now or send them a whats app, drop them a line, give them a phone call and tell them HOW MUCH YOU LOVE THEM.
That's it from me for this week's My Kind of Love. I'm off to do some celebrating, which will involve lots (and lots) of wine.