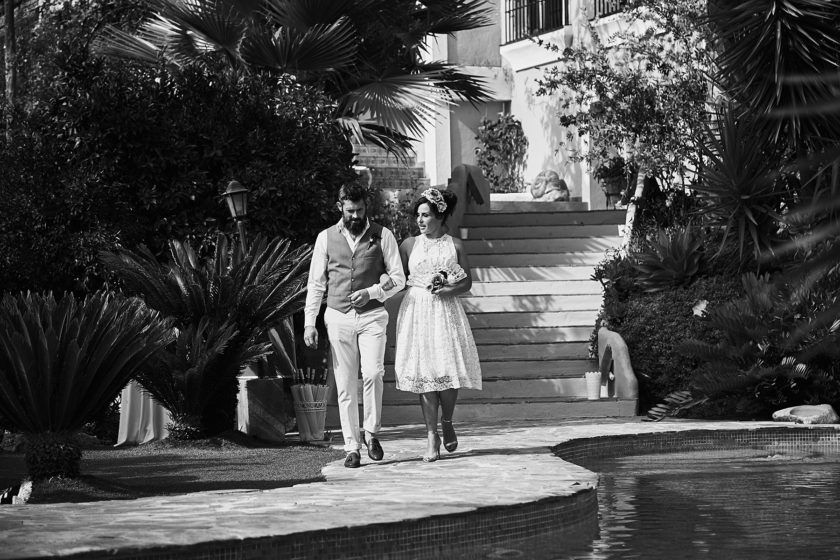 Beyoncé, my great heroine, all-time girl crush and my look-alike (hee hee) once said, 'I'm not bossy, I'm the boss.' Today I am emulating and improving on those kick-ass words. 'I am bossy and I am the boss. And so as the bossy boss of this blog, I'm telling you right now to pull up a chair, get yourself a drink and some tissues and read all about this AMAZING wedding from start to finish. Then, scroll back up to the top and read it ALL and look at ALL the photos again. Please and thank you.
There are just too many good words to describe Kate and Donal, so I'm not even going to bother. They are EVERYTHING! Okay, I will bother. They are so kind, so open-hearted, so funny, so genuine, so thoughtful, so considerate and so bloody lovely and it pleases me no end that they have each other in their lives, as well as a kick-ass gang of friends and family around them. What an honour and an absolute joy to meet them and to be in their lives for the fleeting moment that I was. Not only did Donal and Kate get engaged at one of my favourite wedding venues, Casa de Laila, but they also came back a year later to have their wedding their too, with me! Whoop!
Weddings are funny things. With some couples you don't know exactly how their ceremony will be ie the vibe of their ceremony, until you're in the moment itself but with these two I knew from let's say, five minutes of meeting them that it was going to be one of those weddings. You know, those ones where the love is just dripping off of everyone and everything and you're literally wiping it off your brow and soaking it up with tissues. And on top of that knowing that they were going to own every aspect of their ceremony and make it 100% theirs, which they certainly did!
Kate and Donal's wedding was also a real testament to how incredible it is to surround yourself with special people. People who you really want to be there and who really want to be there for you. People who are so overjoyed and in love with the fact that you are in love, that their love makes all the love spill out everywhere. Yep, those types of good souls.
As usual, I rabbit on too much, so now I will try to shut up and let the amazing black and white photos taken by Kate and Donal's dear friend and professional fashion photographer Miki Barlok do the talking!
Pre-ceremony
♥ That the cava was flowing ♥ That the whole wedding party (boys and girls, bride and groom) were all getting ready together! ♥ That the bride and groom saw each other before the ceremony ♥The groom's sunglasses ♥ The bride's flower crown ♥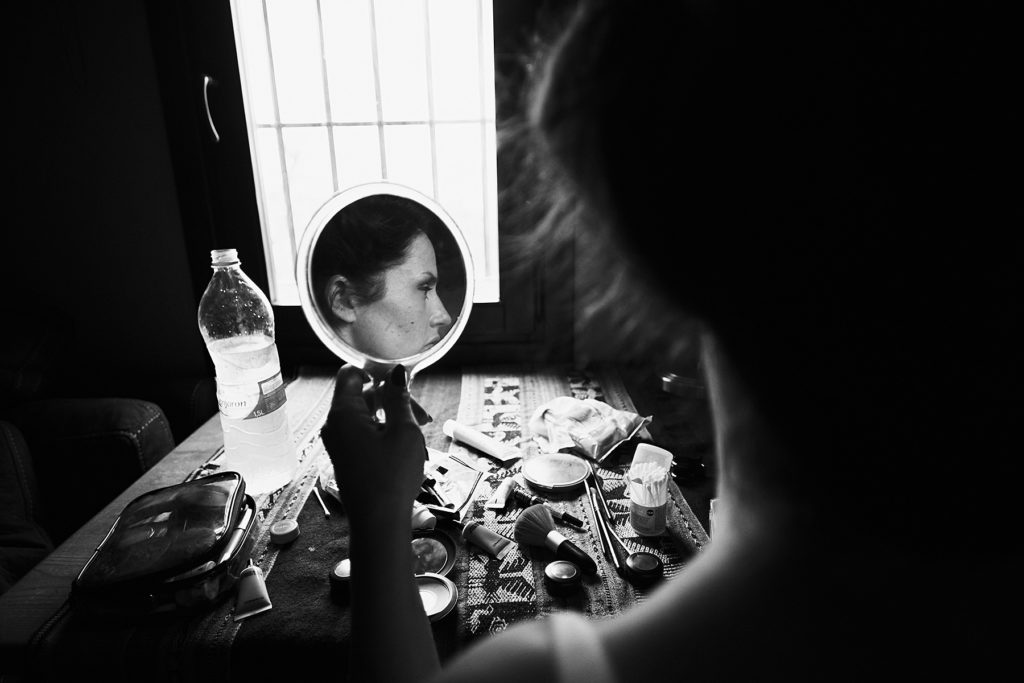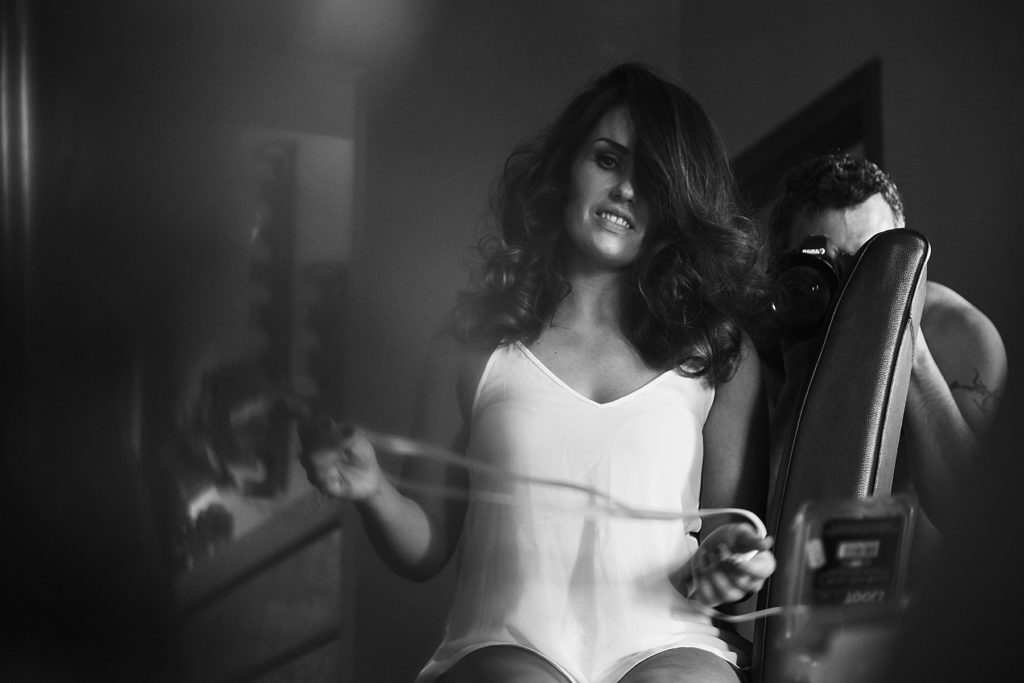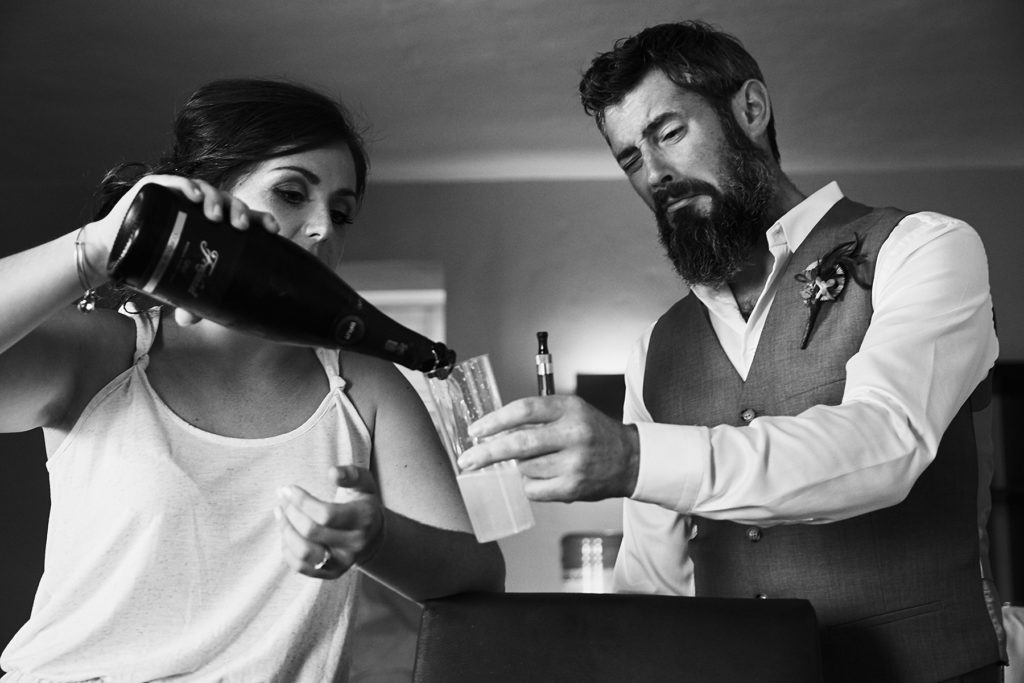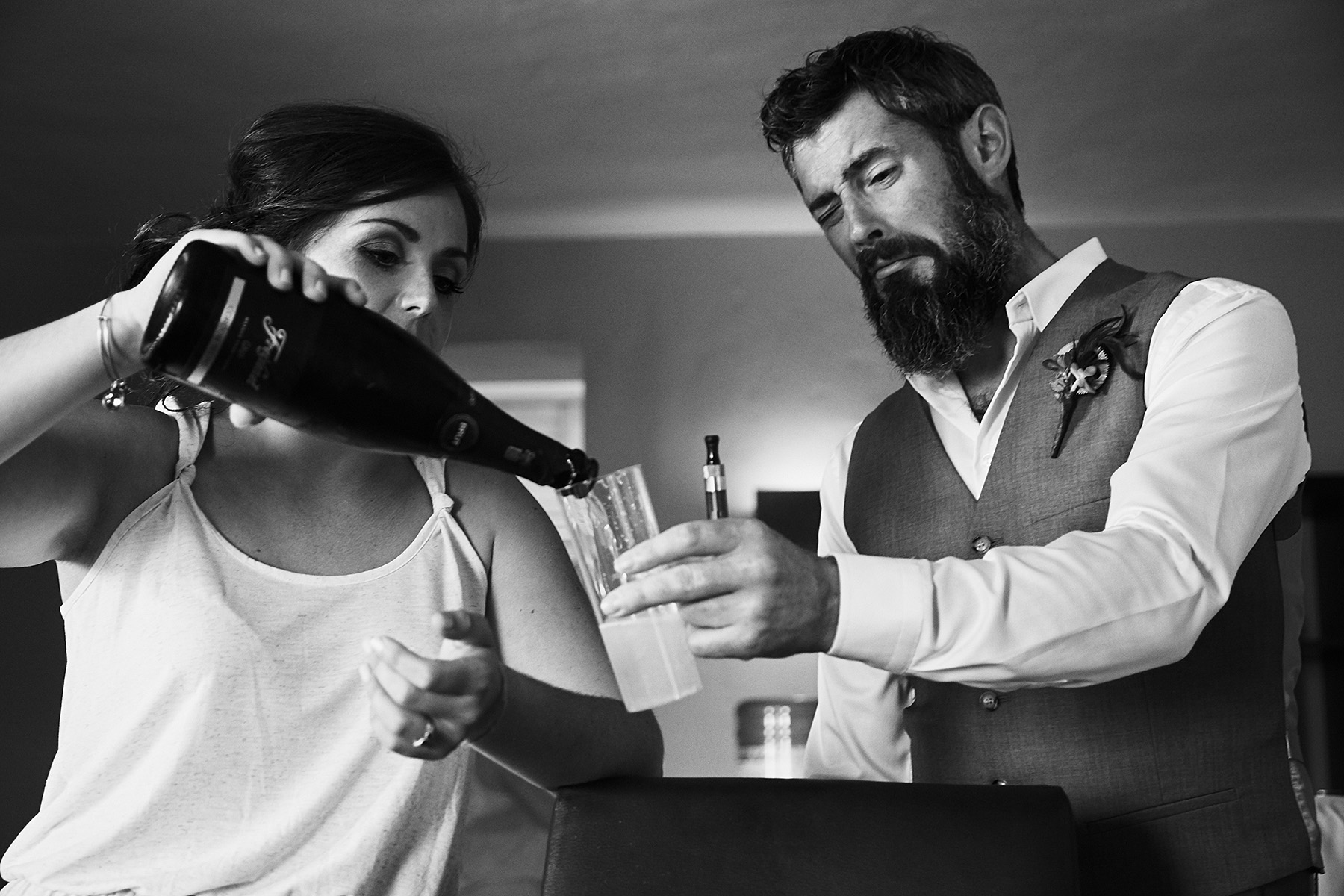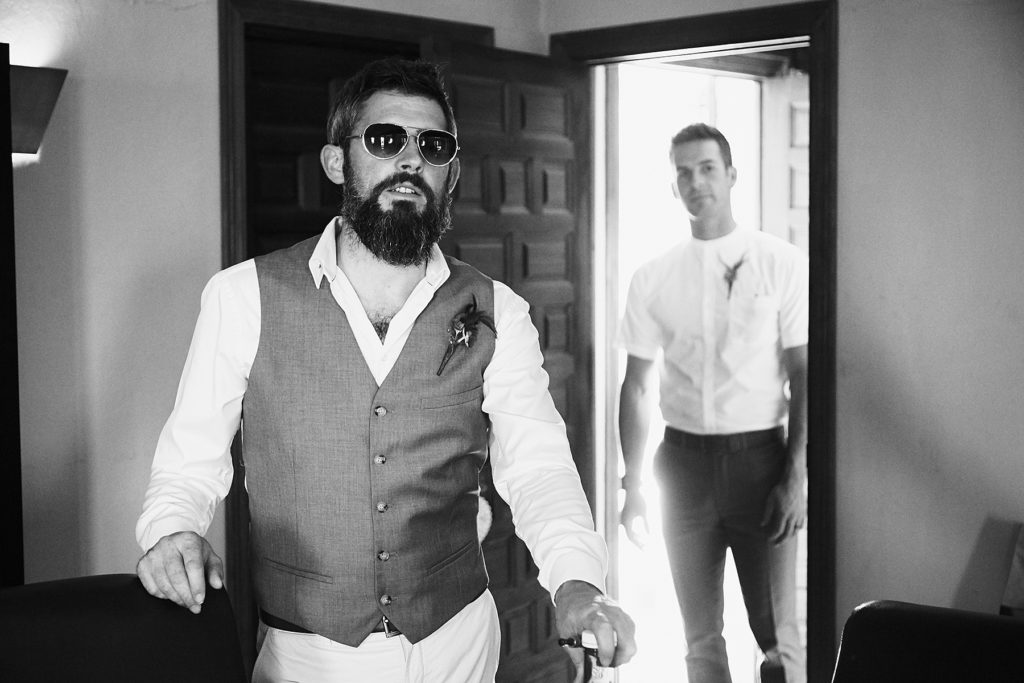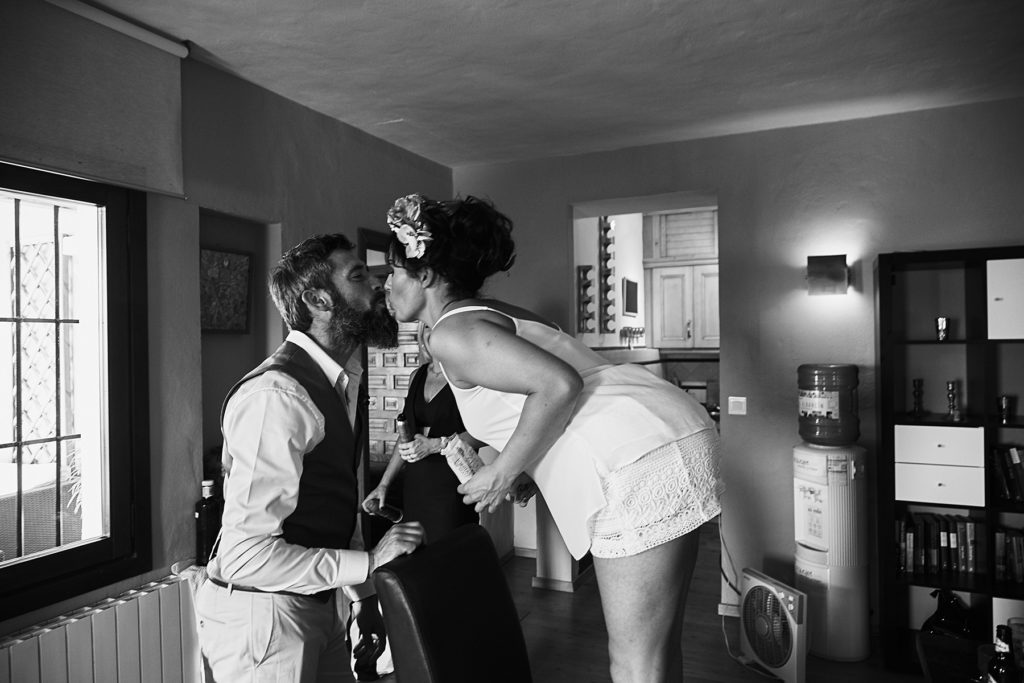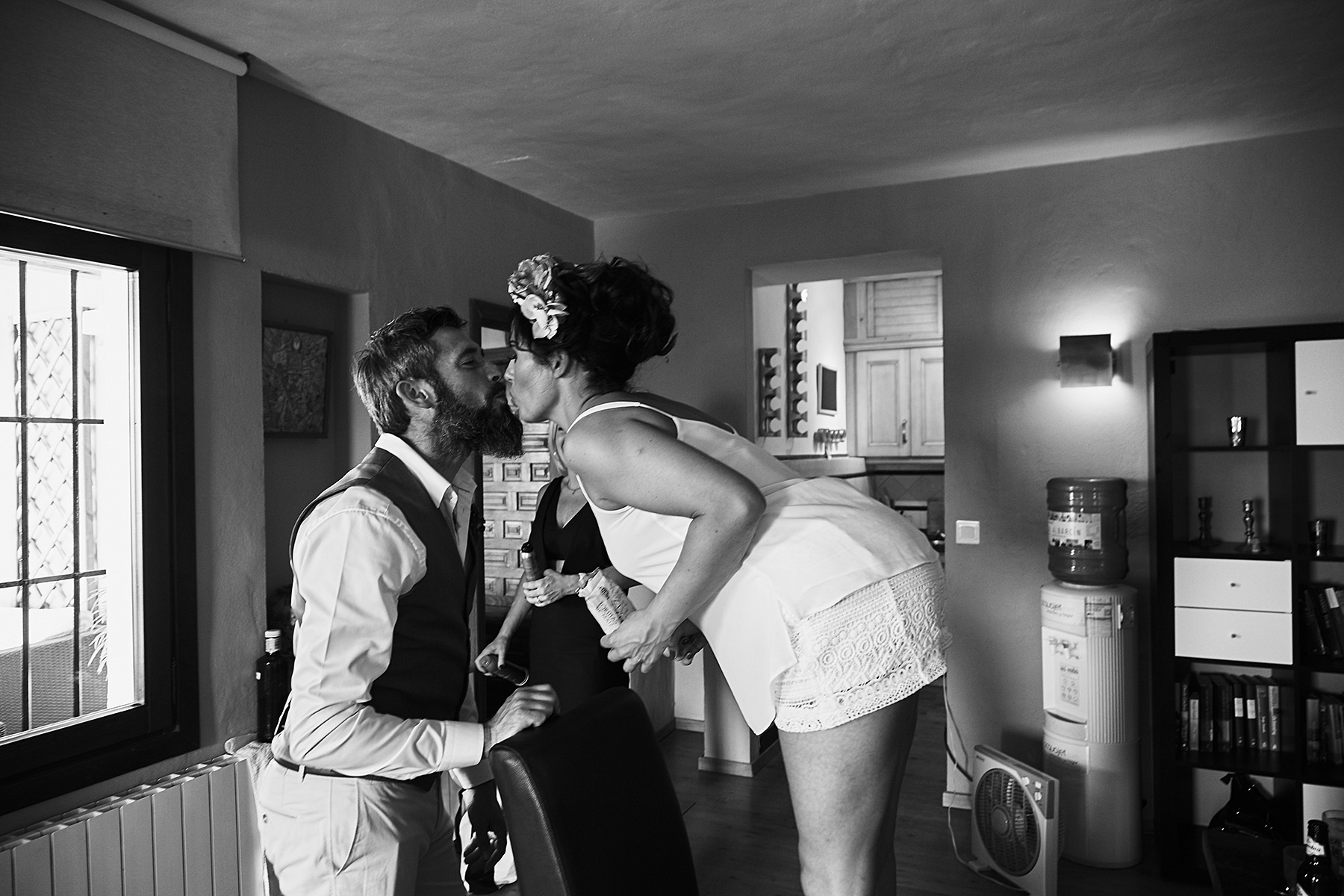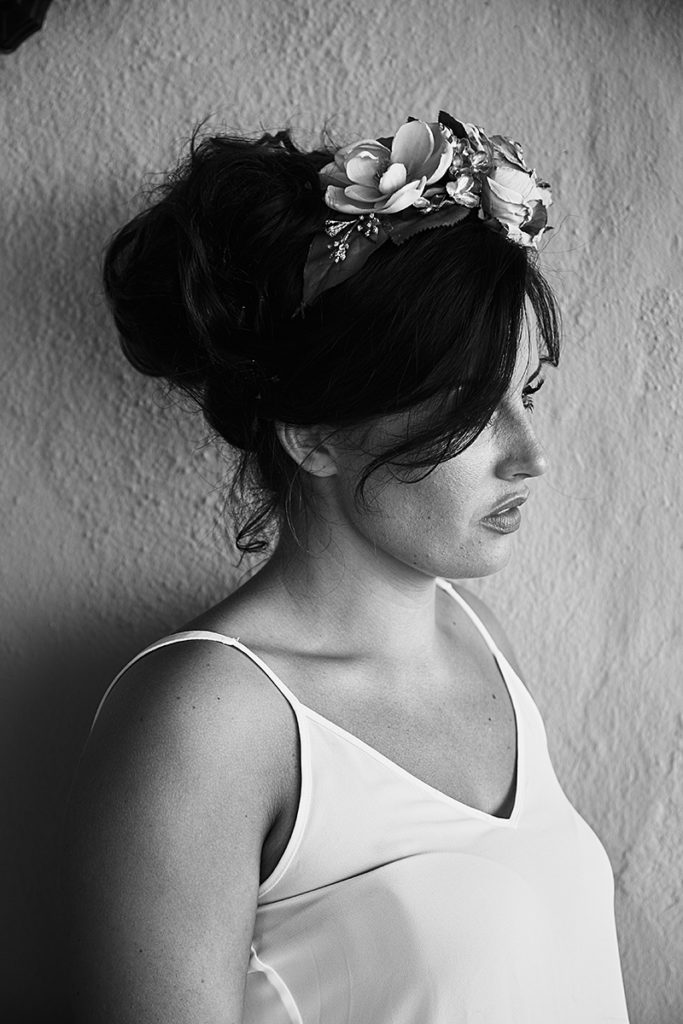 The ceremony
So as I said before, Kate and Donal owned their ceremony from start to finish. So let's have a little look at how they kick-started their love fest. With Massive Attack's Teardrop playing live by a professional singer and guitarist to set the scene, Kate was met by Donal half way down the aisle and then they walked in together. Don't you just love that? And don't just love even more that their friends and family clapped and cheered as they made their way to the ceremony area?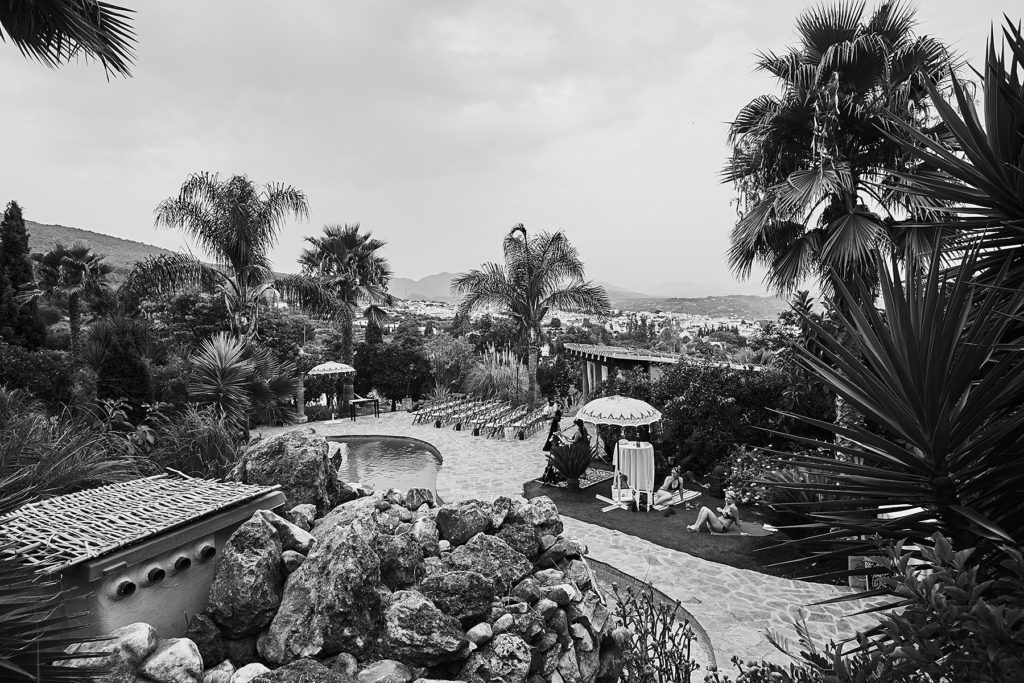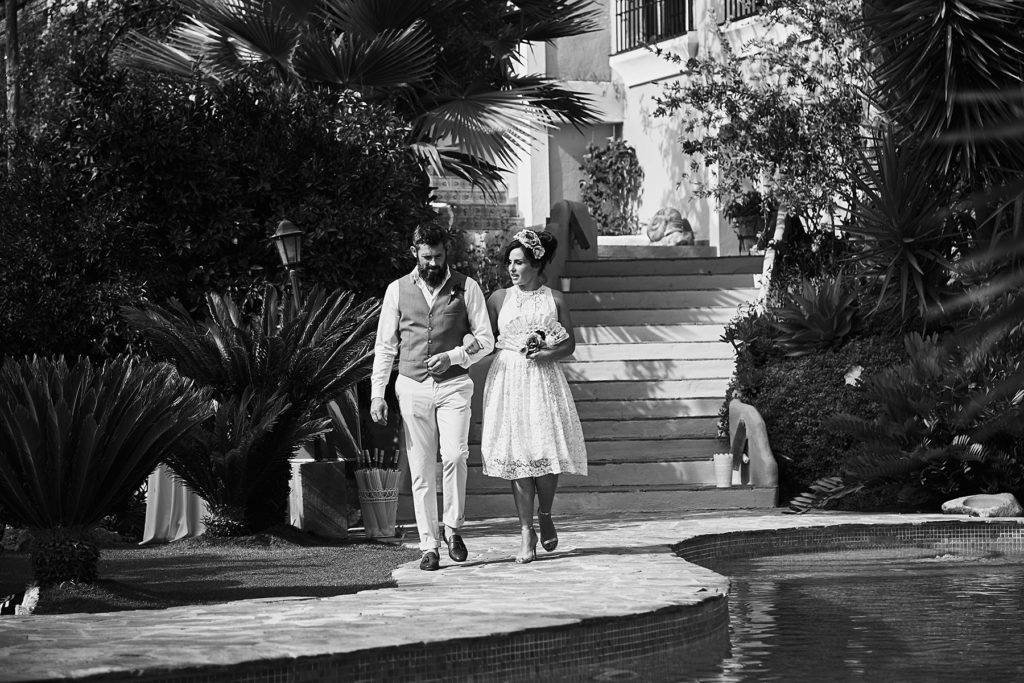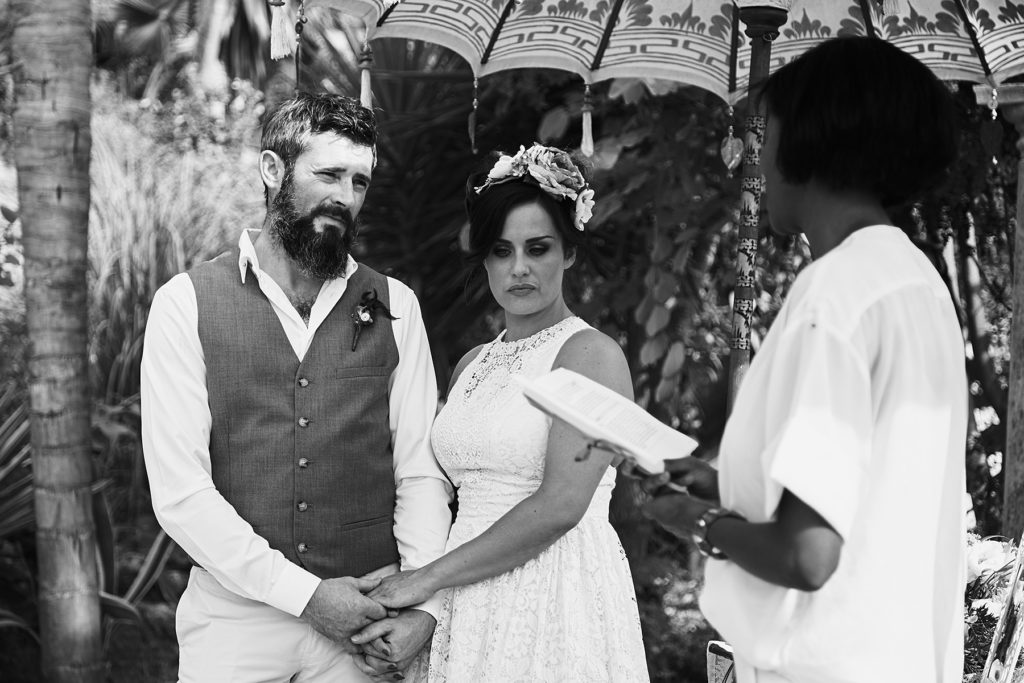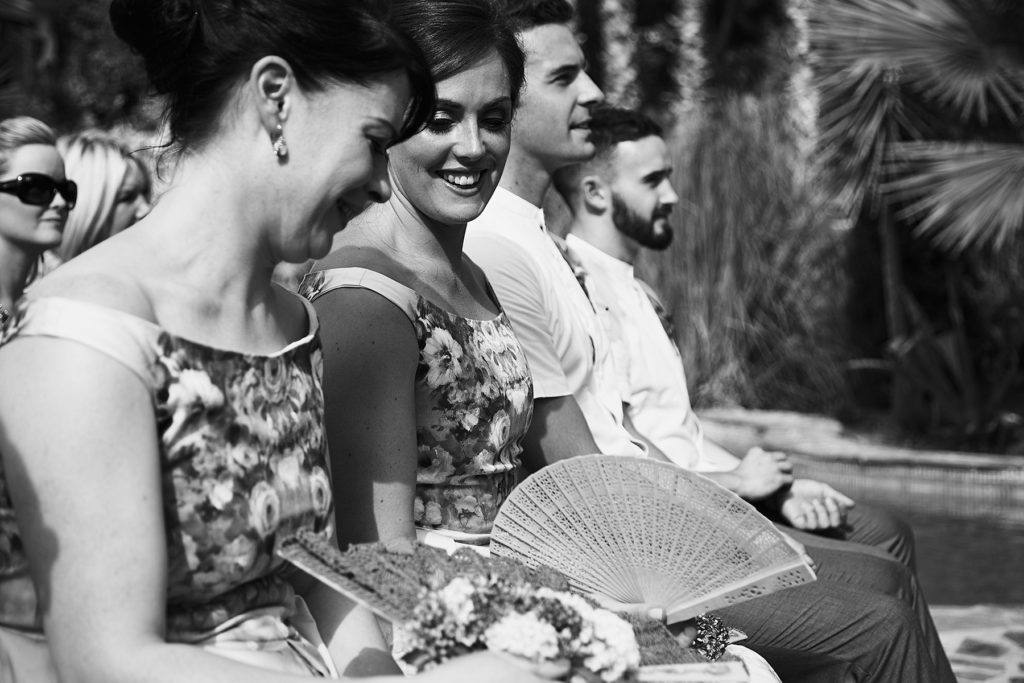 After the welcome and thanking and recognising everyone's amazing presence, we had a fab reading read by K&D's girlfriend Eimer, who read Scaffolding by Seamus Heaney, followed by a beautiful hand-fasting ritual, which was then followed by one of my favourite parts of the ceremony, the sing-along-read-along. Basically, in a nutshell, K&D's good friend Alan read the lyrics to Stevie Wonder's (and latterly Mary J Blige & George Michael's) 'As' and everyone else, including me as Beyoncé (whoop!) sang the chorus. It was AMAZING and so much fun. Stevie himself and Mary J and George, would've all been proud! I highly recommend including a sing-along in your ceremony. It rocks.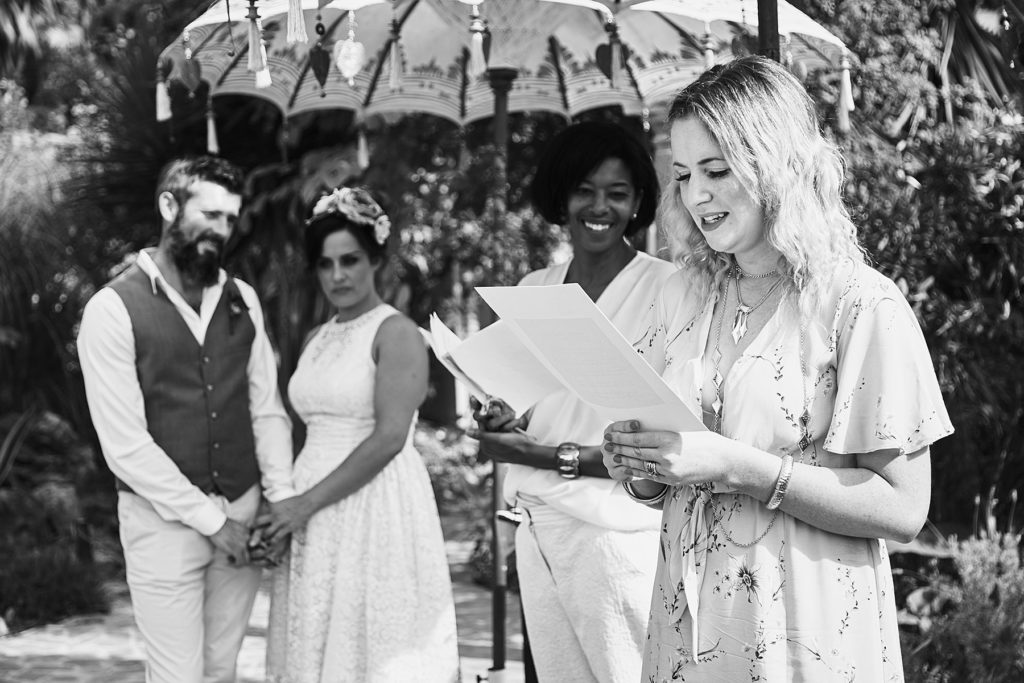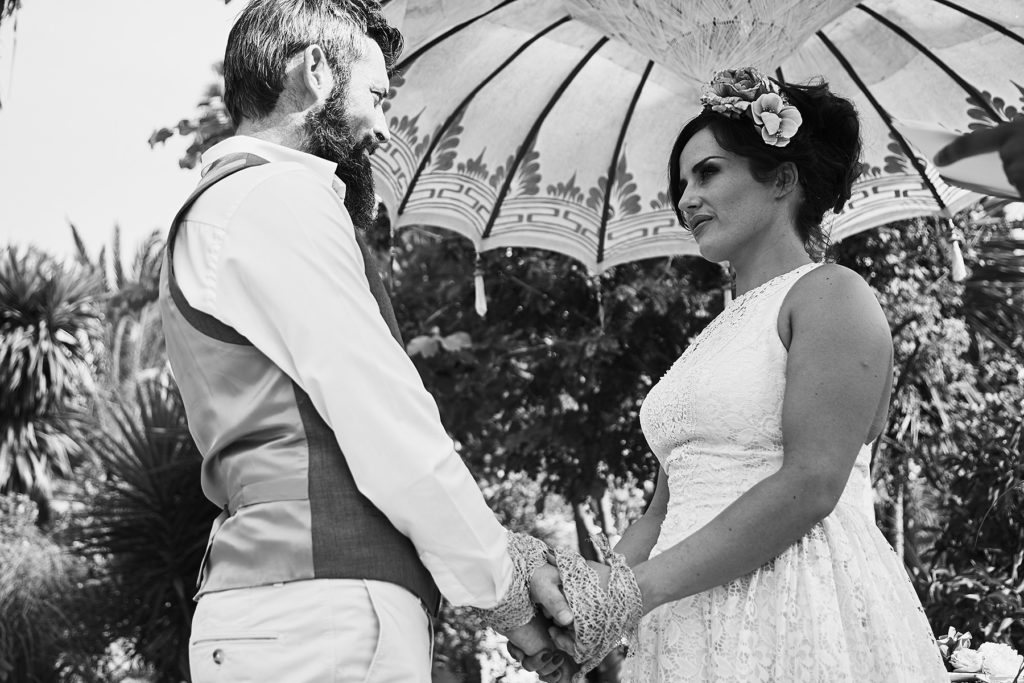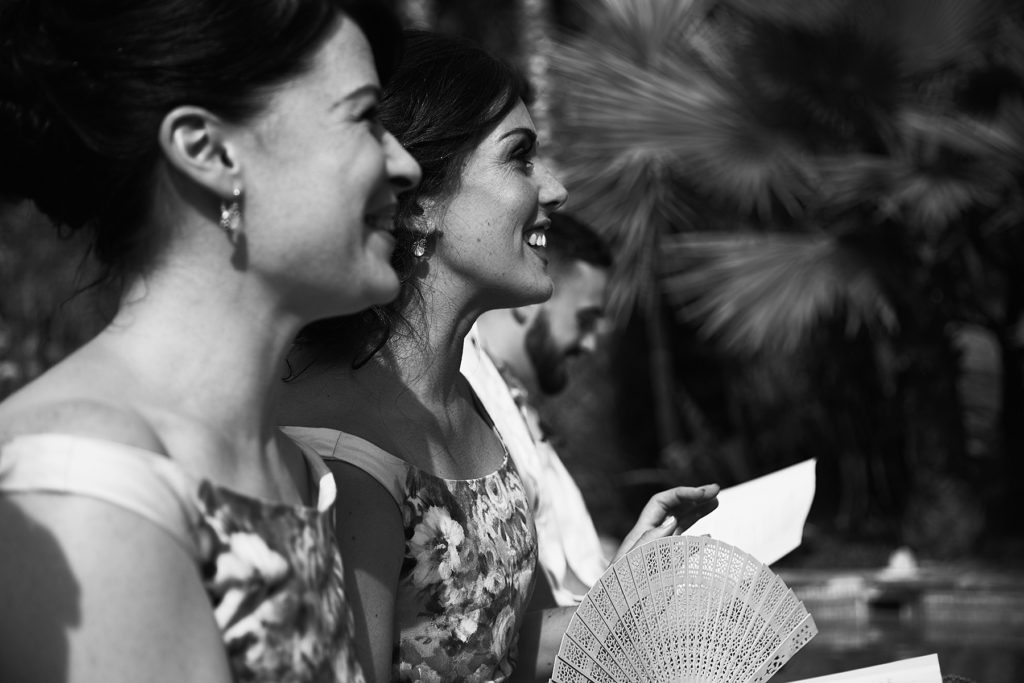 The kick-ass vows
Just read them for yourselves. You'll see why I told you to bring the tissues. This alternate style of reading them and matching your vows so that the fit together is fab and so going to become a big trend in the vow world. I'm calling it now. You read it hear first!
Donal
I Love you because……..
You push me to try new things
Kate
I love you because……….
You share everything with me.
Donal
You are always right
Kate
You are generous to other people
Donal
You have such a great outlook on life
Kate
Of the way you are with animals and children
Donal
You let me read Facebook over your shoulder
Kate
You still want to pinch my bum after 14 yrs
Donal
Of the cute noise you make when you throw a tantrum
Kate
You still dance with me in the kitchen
Donal
Of your big heart and how you cry at everything
Kate
You still make me laugh
Donal
I have no doubt I want to spend the rest of my life with you
Kate
When you hold me everything is alright
Kate
I promise to remind you of my love every day
Donal
I promise to hold your hand for the rest of our lives
Kate
To get better at reading maps
Donal
To always help you with directions and be your "Doogle" Maps
Kate
To accept that I will never get your cup of tea right
Donal
To keep your food hot when you get delayed
Kate
To never stop working to make us stronger
Donal
To always make you feel safe when you are scared
Kate
To learn the difference between a digger and a loader
Donal
To always be on shine and cleavage watch
Kate
To always fix your hair before we go out
Donal
To ruin your lipstick and never your mascara
Kate
To continue to be your fashion consultant and travel rep
Donal
To be your personal chef and gardener
Kate
My heart is yours to keep
Donal
To take you to the cinema more often
Kate
Not to judge you for spending €24 on pic n' mix when we're there
Donal
To appreciate the little things
Kate
To worship and adore you for the rest of my life
Donal
To love, support and honour you forever more.
Incredible, right?
After this absolutely awesome moment, K&D's friend Aoife finished off with a final reading, The Apache Wedding Song, followed by the exchange of their rings (which were housed in a gorgeous ornate shell, a gift from a close family friend who couldn't attend), the signing of the register and of course, that much deserved kiss. They then skipped back up the aisle to Chaka Khan's (and Rufus) 'Ain't Nobody.'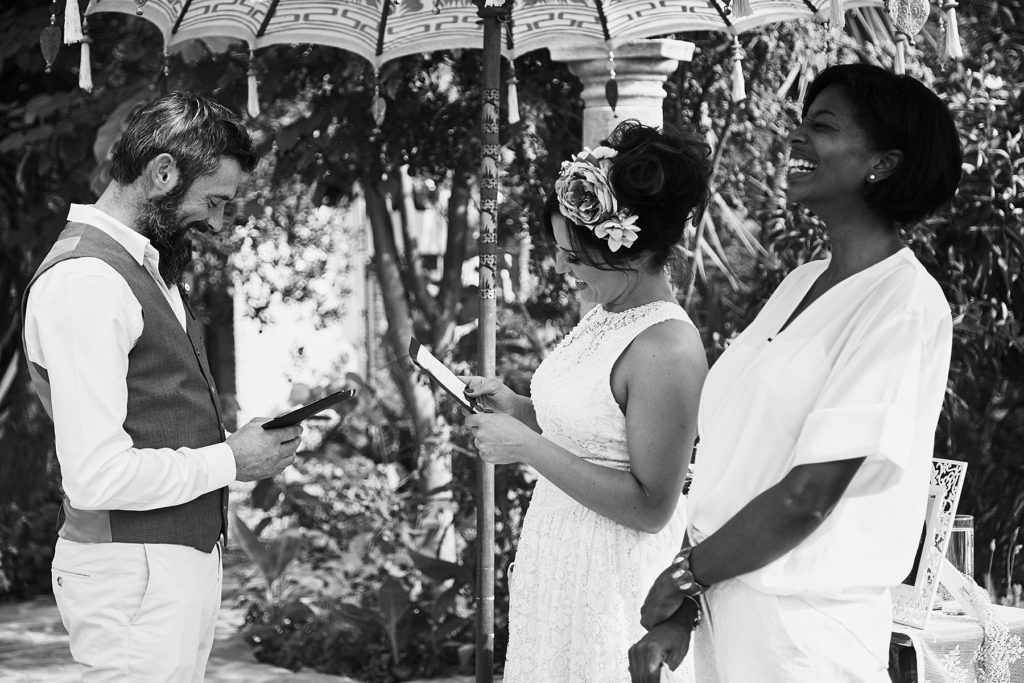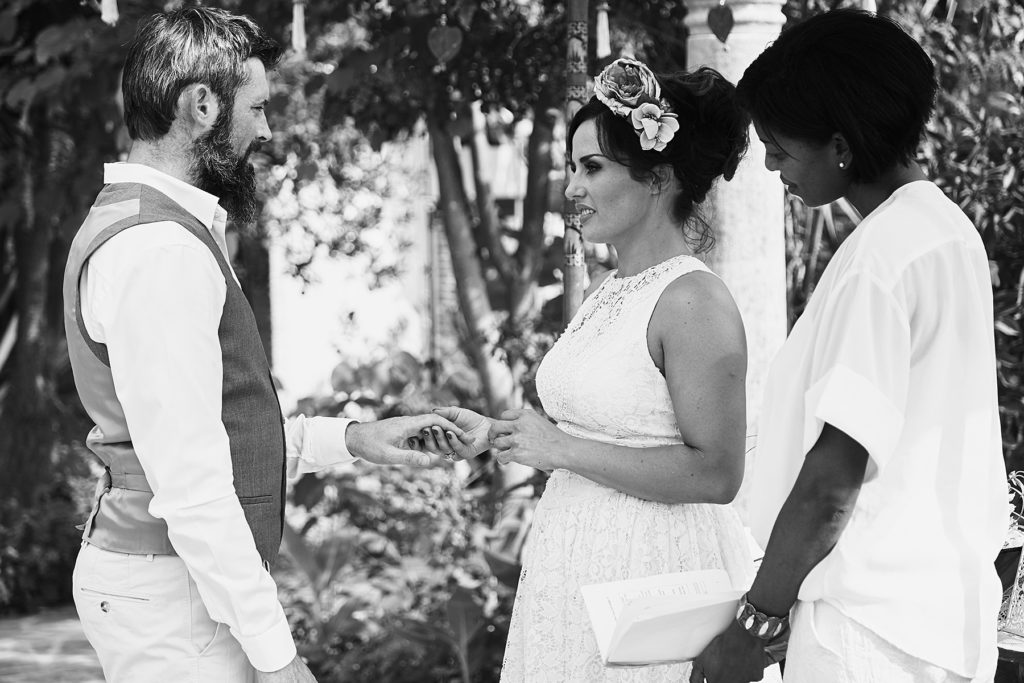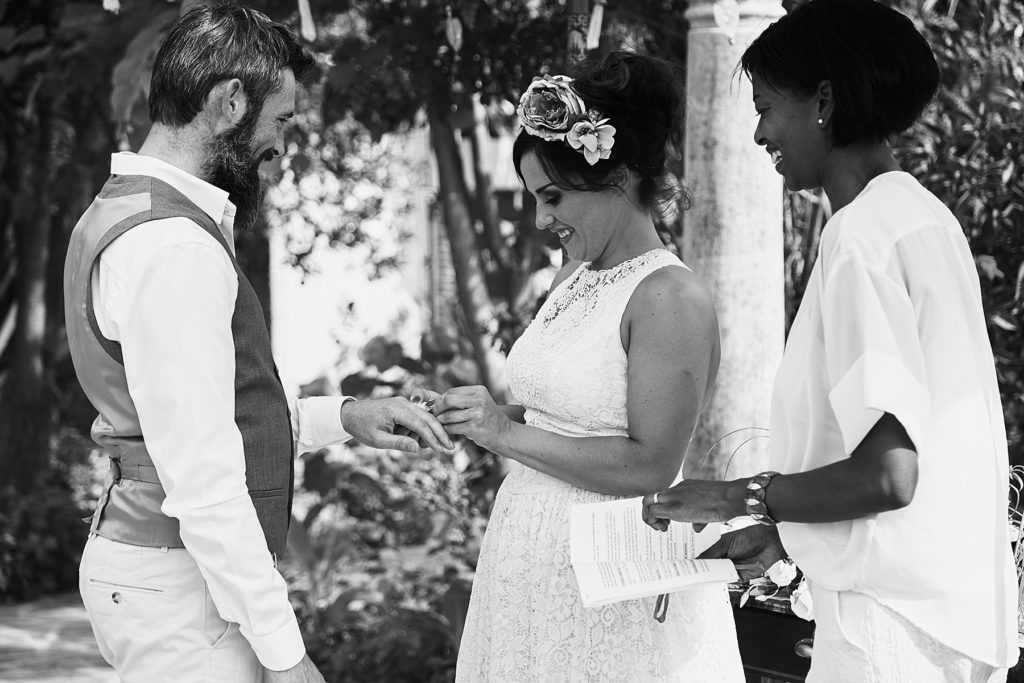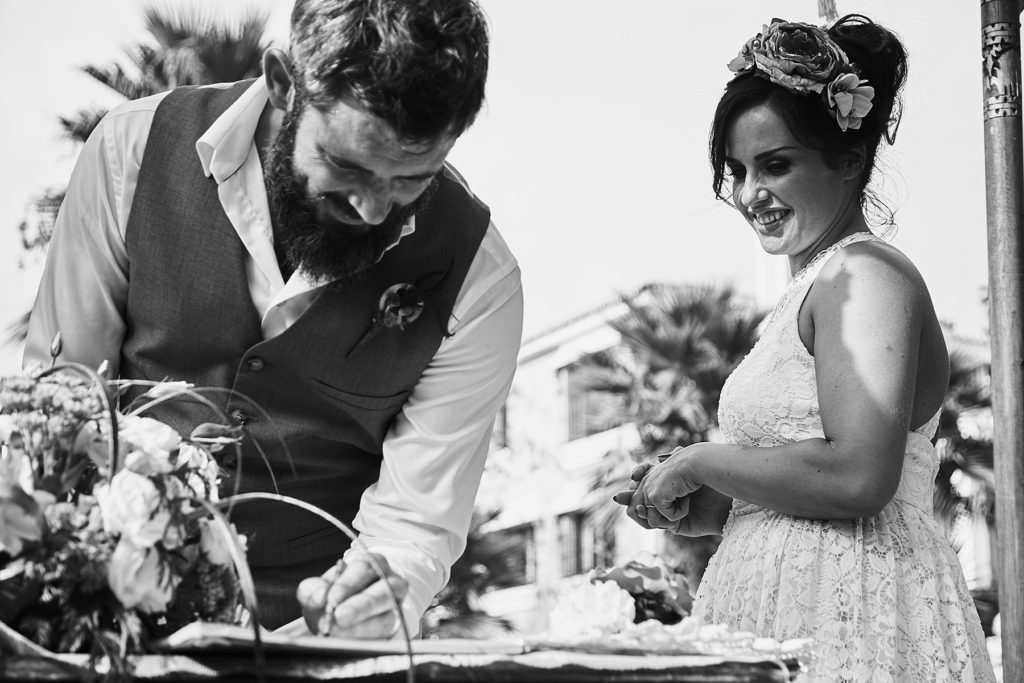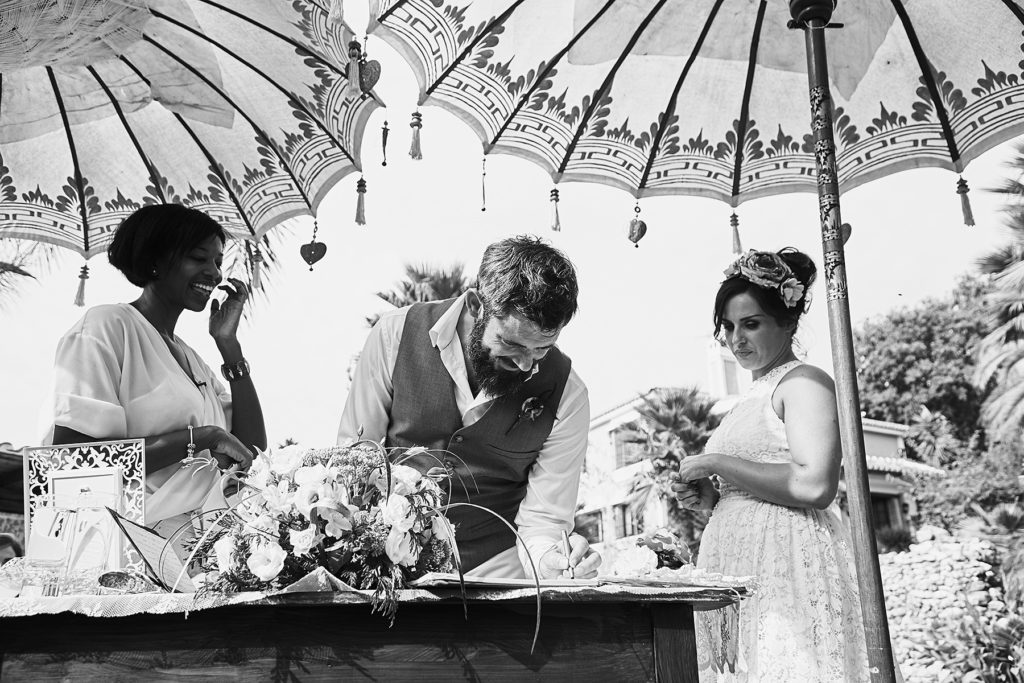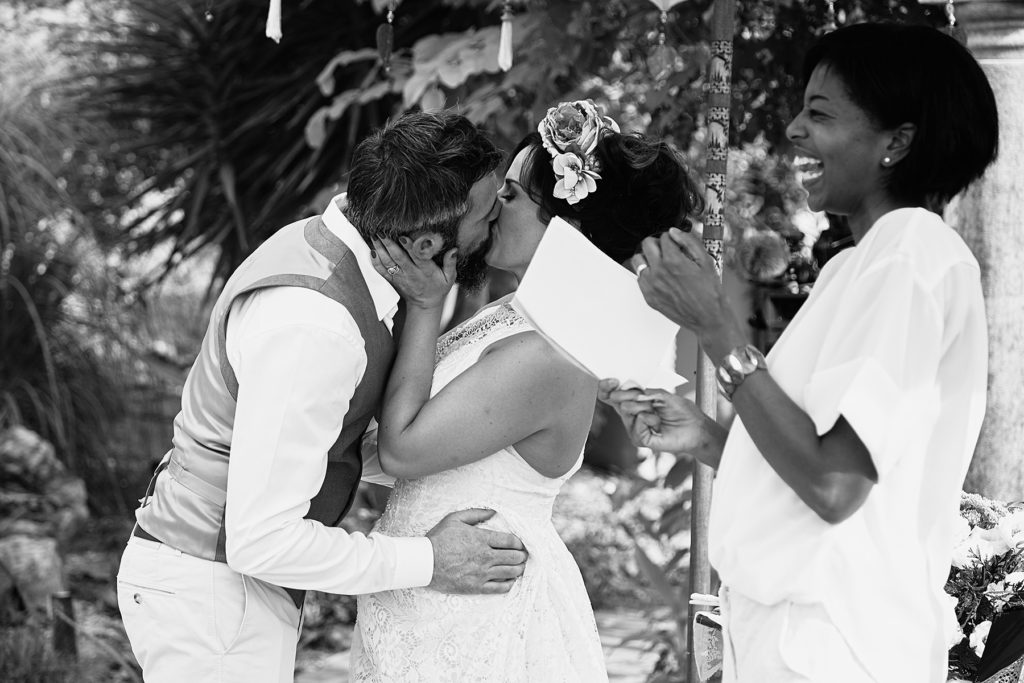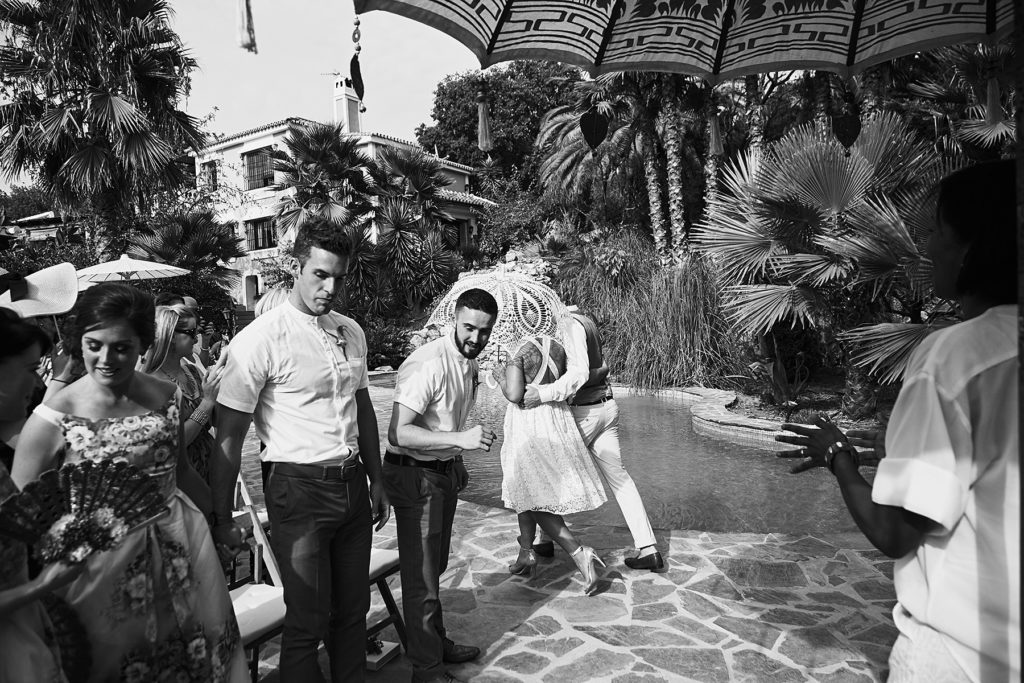 It's hard to say what stood out most in that incredible half hour. The whole experience of meeting Natasha and working out or personalised ceremony was incredible from start to finish. The sincerity and warmth at which it was delivered really set the tone for the rest of the day. Everyone was so loved up afterwards. I saw new friendships formed afterwards and sparks reignite in existing relationships. I loved Donal walking me up the aisle, our personal vows, our sing along. There's something incredibly uplifting about over 30 people sending you nothing but love and positive vibes.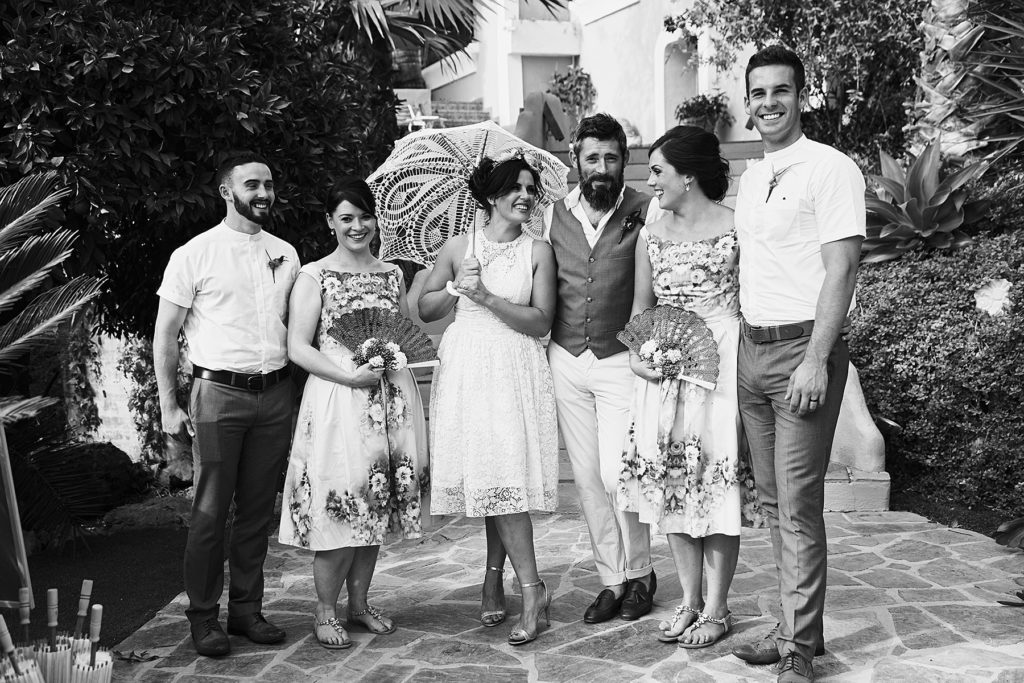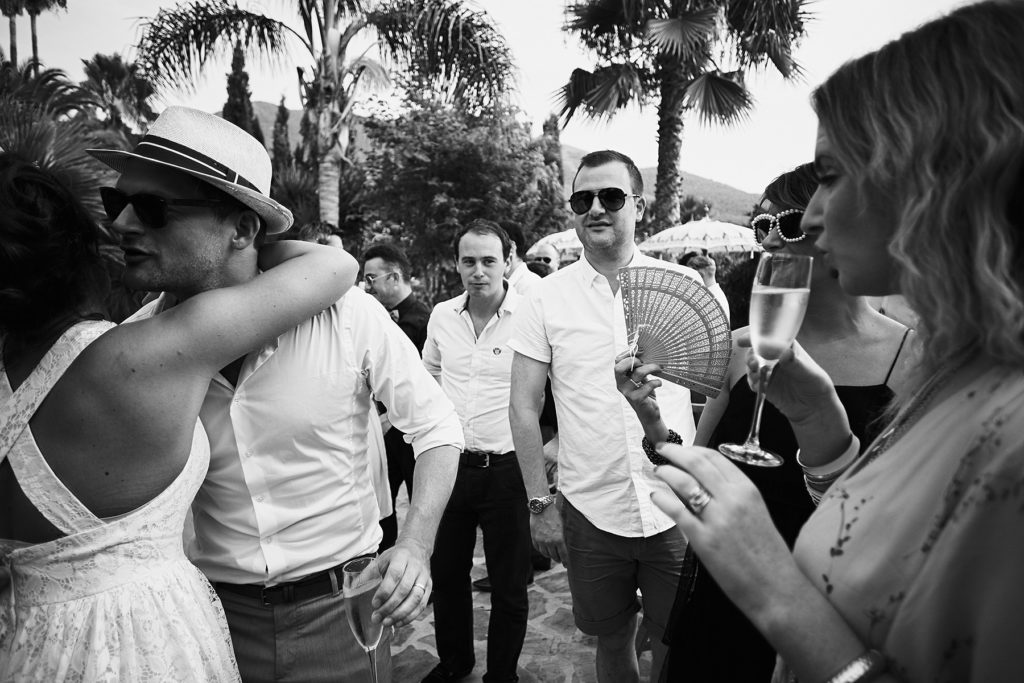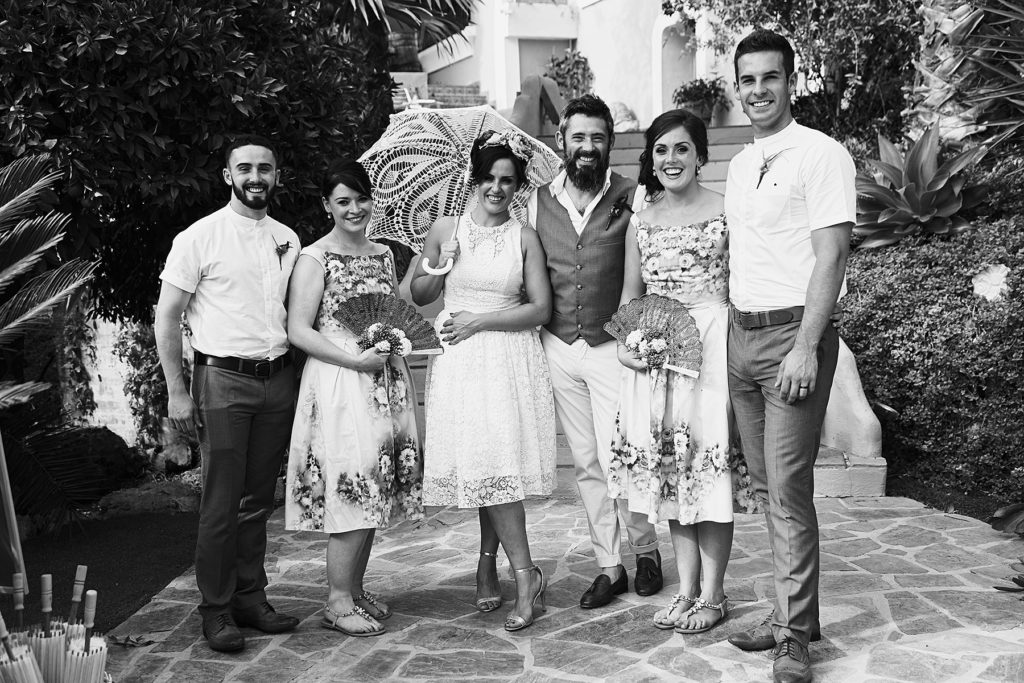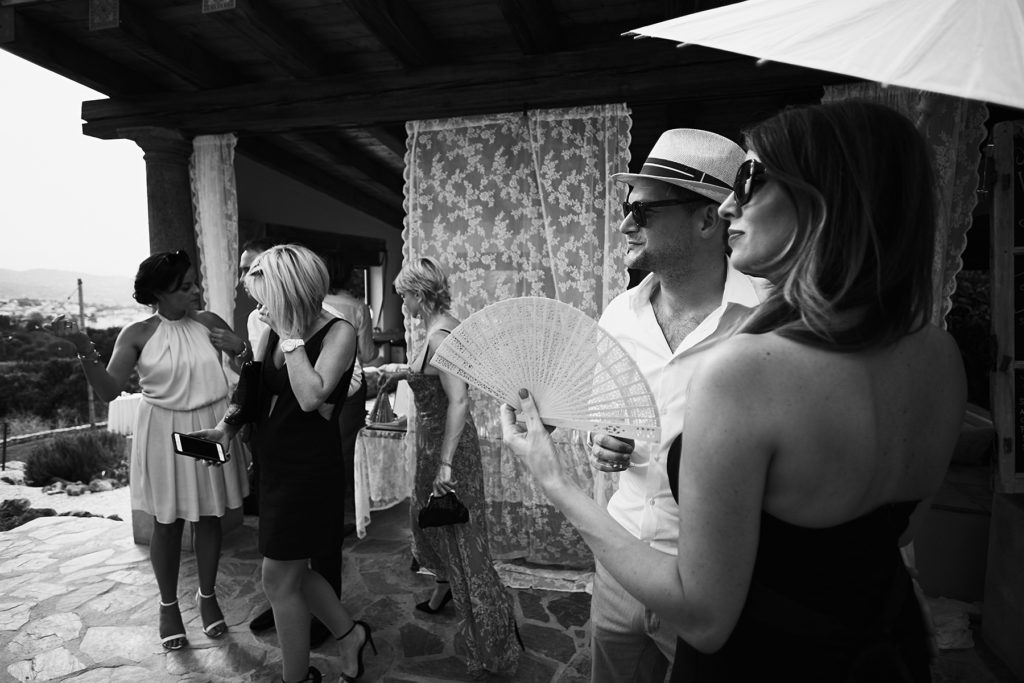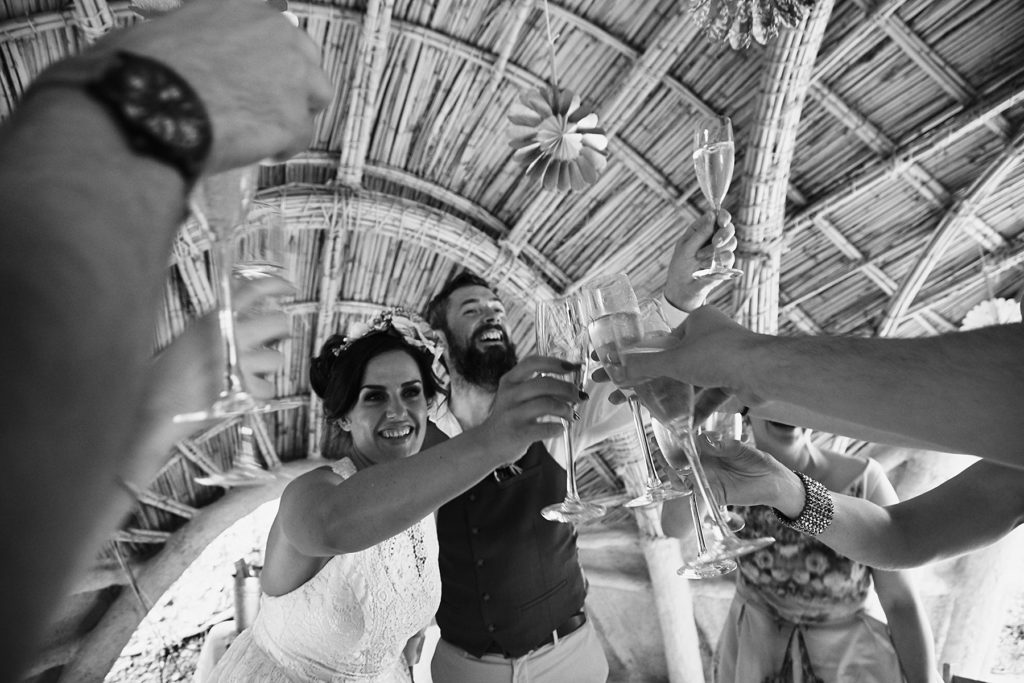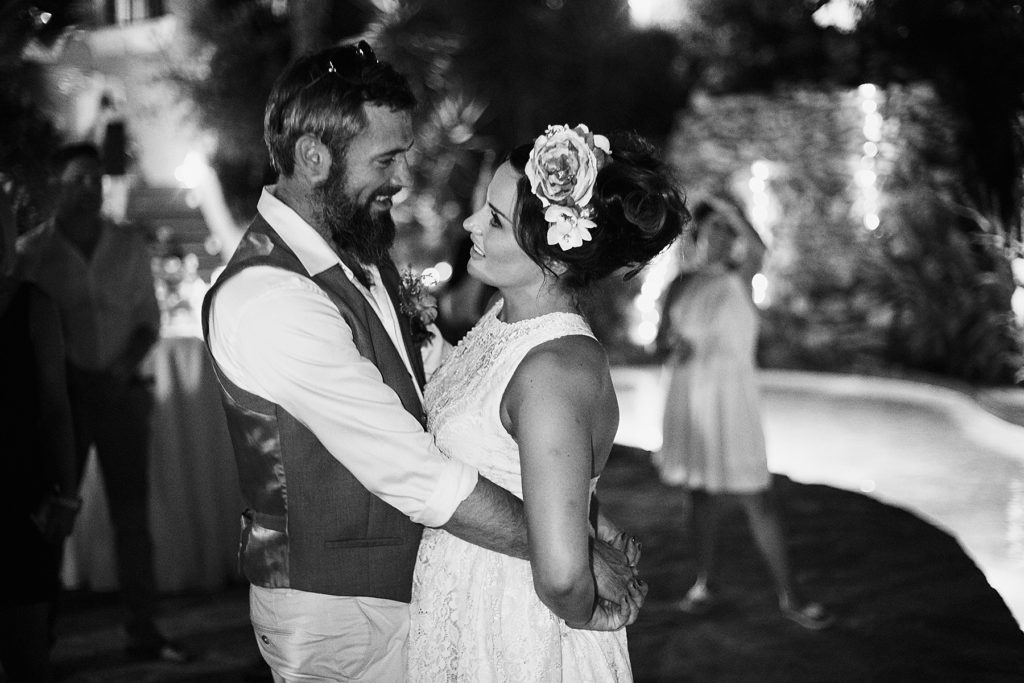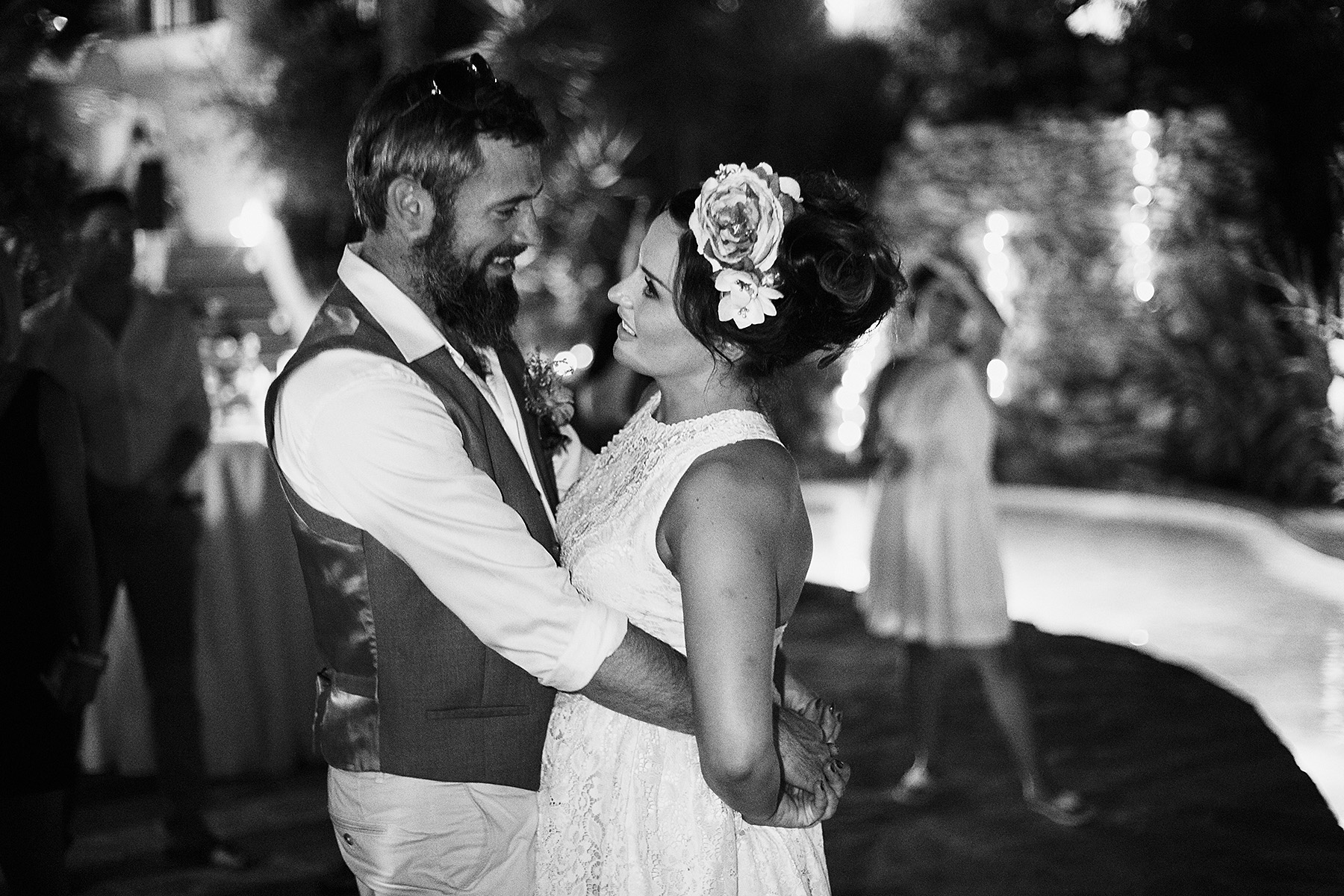 Immediately after the ceremony we felt nothing but love for everything and everyone. There was something magical in the air that day and our guests described the atmosphere from then onwards, like they have been spiked with love drugs. It's all they still talk about.

We all try so hard to be different or unique to stand out and impress friends or just for the sake of it. Be yourself and your ceremony will be individual and different without even having to try. – K&D
Jeez, I marry some wise and worldly couples. Be inspired people, be inspired.
Mad love to;
The amazing Kate and Donal for letting me share their special, special day and who I don't think realised that I learnt so much more from them than they might have ever learnt from me. ♥
And the talent that is Miki Barlok for capturing these precious moments.