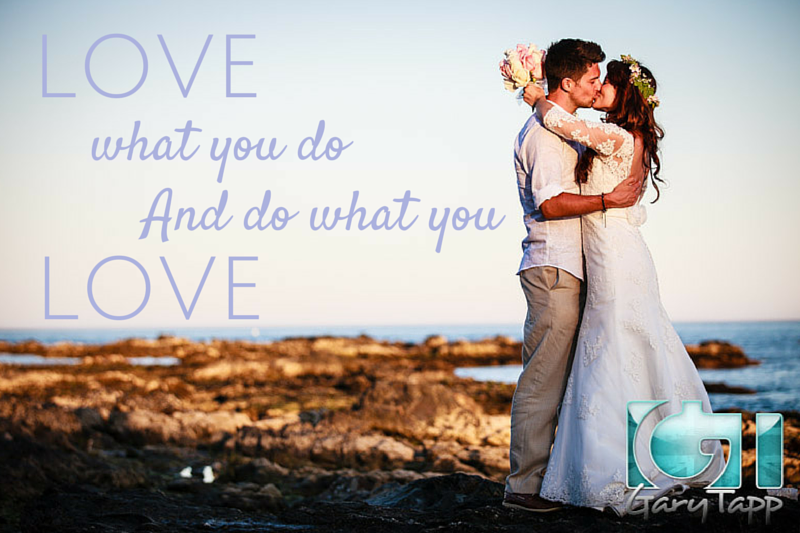 Last week started off as most weeks do for me. Me, busy mum, wife, celebrant, wedding blogger, trying to juggle all of it into some semblance of normality. Normality for me, is managing to get everyone up and out of the house on time but then finding out I've packed a breakfast box with nothing in it. Or having my nice new 'meetings' outfit on, only to realise that I haven't changed out of my Havaianas. This is my norm.
So it is really nice, to have a week where all of my epic fails have be washed into significance by a lovely act of kindness; the receipt of an amazing thank-you email.
I'm warning you to grab a tissue, because I didn't even get a warning!
…I want to thank you from the bottom of my heart. You had been so amazing the year in the lead up to our wedding. You are the only person I could have imagined to marry us.

They say, do something you love and you will never work a day in your life again and truly you are one of those people. You honestly love what you do and it showed not to just us but our friends and family. Every roadblock we hit in the lead up you had a solution, whether it was flowers, nurseries…. anything. The one person we knew would be amazing on the day was you.Thank you for everything and so sorry we were too wrapped up with other things post the event to truly say thank you. We will remember you forever.

Wishing you a lifetime of love and happiness….
Oh my goodness, where are those tissues, again?
I was so touched to receive this and still am, a week later. Every word written was so lovely and so thoughtful but one sentence I found particularly powerful was this one below.
They say, do something you love and you will never work a day in your life again, and truly you are one of those people.
Now, I am not being big-headed, but yes I am one of those people. But, I never used to be.
Roll back twelve years and you'd see me sitting at my desk, at BBC Radio One's old offices in Yalding House, London. You'd see me smiling away, chatting with my colleagues, writing news stories and reading them out to the faithful listeners on the radio. You'd see me walking down the corridor engulfed by Pharrell Williams' huge entourage (yes, even back then!) or one day not even being able to get to my desk because Jay Z was in the building.
I was doing the dream job. The job to love. Except it was no longer my dream, nor the job I was supposed to love. Basically, I figured that if I was more annoyed by not being able to get to my desk, than excited that I was breathing the same air as Jay Z, then it was definitely time to move on.
It isn't all plain sailing
Some people know from the word 'go' what they want to do in life and others take a path or two (or three or four!) to get there. Sometimes, we need to spend a while in a different career, travelling, volunteering, bumming about, before we lead ourselves into our next career.
Don't get me wrong, I loved working at the Beeb. It was the only job I had from university onwards and I think , I know, it set me up with the tools that led me to where I am today, not just professionally but in life too. Perhaps, I needed to be a broadcast journalist first, to be the celebrant that I am now.
Yes, I could have stayed on longer in my job, but the financial incentives, the thing that really kept me going towards the end, only last for so long. If you're doing a job for the money only, then your heart will never be in it.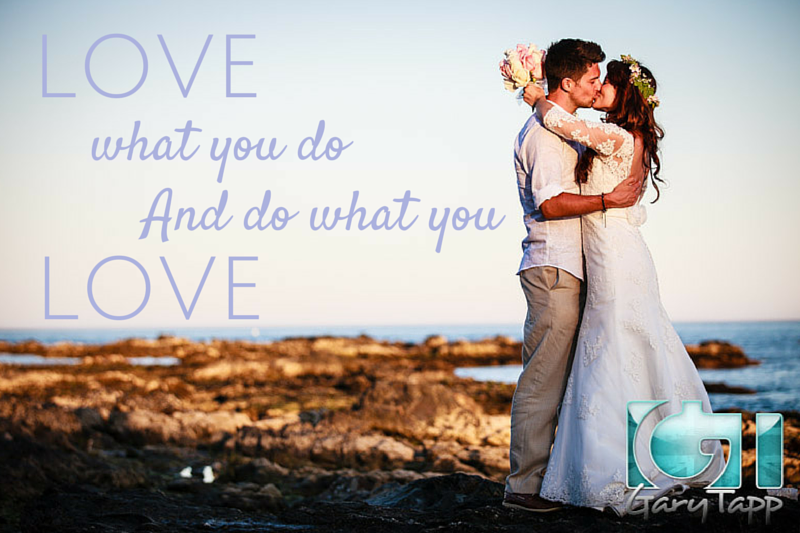 Let me just stress here, that loving what you do does not mean you jump out of bed every morning before your alarm goes off and you don't even want to eat breakfast because you can't wait to start work. It most certainly does not! I have days where I curse the world because I have to cut my sleep short, urgh!
Loving your job means that fundamentally your job makes you happy and that you couldn't picture yourself doing anything else.
It means you think about your job, even when you're having a day off (Day off! What is that?). It means you constantly want to strive to improve what you do and how you do it, and always want to be the best you can be.
It means that your job excites you and when you think of something positive or new that you want to do, that is related to your job, you do a little happy dance. Loving your job also leads you to other things that you also will love as much. Being a celebrant has led me onto be a wedding blogger, another string to my bow, which I adore.
It also means sometimes you are stressed up to your eyeballs but that stress does not lower you, or change your spirit because you know the work that you are doing is borne out of love.
All of this basically means that your whole heart is in your job and that you love what you do. AND when you love what you do, that love will shine through everything that you do. And others will see this.
Good things DO NOT come to those who wait
Now if you follow me on Twitter, you will see that I love to share memes and all those life-changing positive quotes that get bandied around, because I really do love them, as cheesy as they may be. Sometimes a quote will come along, one that you just need to hear right at that moment and it will make your whole day. But there are some quotes out there that I don't believe in.
Now I would never usually quote Ashton Kutcher as someone inspirational to me, but I do like his take on on the 'good things come to those who wait,' mantra.
I think good things come to those who want something so bad they can't sit still." – Ashton Kutcher
If you know that what you're doing in life is not for you, don't sit around and wait for it to change. Boom! You have to make that change (Michael Jackson – Man in the Mirror). It won't happen by itself. You have to work your arse off to make it happen and in many cases, you have to do a lot of fear-swallowing to take that big leap. Yes, some changes require patience, which is possibly what the 'good things come to those who wait,' quote is alluding to. But waiting should never mean procrastinating, it should mean, figuring out your next move.
Another quote that I love is
Stop dreaming of the life you want, live the life you have!
This quote is not telling you to give up your dreams, it's saying to make your dream a reality. Stop dreaming your dreams and live them. Have you always wanted to live abroad? Do it. Don't dream about it. Do you want to go back to school? Get on with it! Time waits for no man or woman.
Are you doing what you love? I truly hope you are and if not, I hope you are on the path that will lead you to where you eventually want to be. As a Humanist, I believe we only have one life to live, the life we are living right now. And when you start to see your life in these terms, you begin to realise life is too short to waste time doing something that your heart isn't feeling.
So go for it people, make those dreams happen, like, NOW.