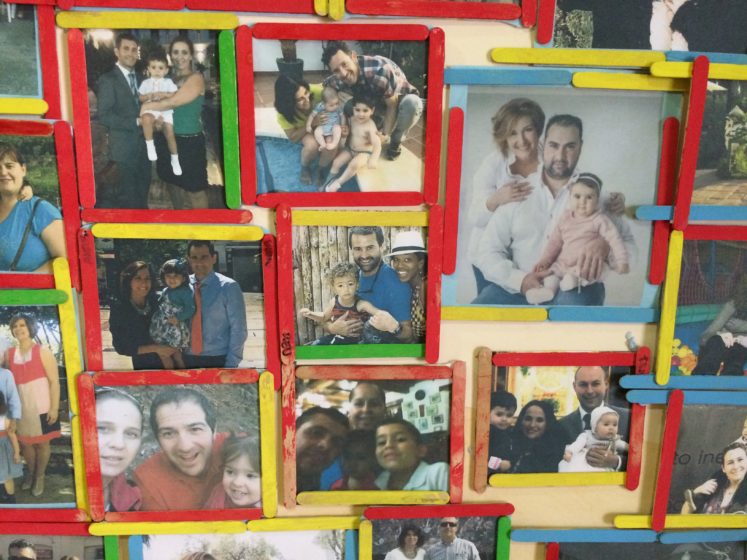 A couple of weeks ago, my little boy's nursery asked for a family photo for a project that they were working on for Day of the Family. I didn't even know there was a Day of the Family (15th May)! And for this, I love my son's nursery. They are so proactive and so engaged, and thanks to them I now also know there is an international book day (April 23rd) and International Peace Day (21st September).
So this day of Day of the Family thing got me thinking. It got me thinking about family, my family and my role in my family. Family means so much to so many people but I also think that family means different things to different people.
For instance, I don't think you have to have children to be a family. After my husband and I had been together for a couple of years I very much saw us as a family unit, especially with our darling fur babies in tow. We were this little team of two humans, three dogs, who lived our daily lives in a family way. Caring for each other, supporting each other and looking after each other as best as we could. The fact that we did not have children at this point, did not make us any less of a family.
The pitter patter of tiny feet
I clearly remember not long after we got married how quickly those bloody awful, dreaded questions started being asked. 'So, is a baby on the cards?' ' When are you going to start a family?'
Apart from the fact that people's well-meaning and kind questions were actually none of their business, I always felt annoyed that people didn't think we were a family already. What is a family if not made up of a unit of people, who care, love and provide for each other and help to educate, inspire and entertain one another? That to me is a family right there.
Now that our family is extended, I can see that I was right all along! (Yes, I usually am!) Our family unit is exactly the same as it was before. The foundations are the same, the love is the same, the commitment is the same, however all of it is magnified by a gazillion and one, to accommodate our newest and definitely most coolest family member, our little boy.
Our lives sure are enriched, but they were enriched before when it was just the two of us. We have a hell of a lot of fun together, as we did before you-know-who came along. The only thing that probably has changed is that we had much more money to spend on ourselves, ha ha! But I guess that is what happens when you extend your family unit, it's only logical that the more of you there are, the more the costs are spread!
Whether your family unit includes children or not, dogs, cats, fish, or whatever else, you are still a family. If there is someone whose warmth you snuggle up to and steal at night, who doesn't put the lid back on the toothpaste, who doesn't put his laundry in the laundry basket (sorry I seem to have slipped into describing my husband here!), then you are officially within the realms of the family status!
So folks, if and when people start bugging you the minute you get hitched or even before that, about when you're going to start a family, you now know the answer.
'We already are one!'