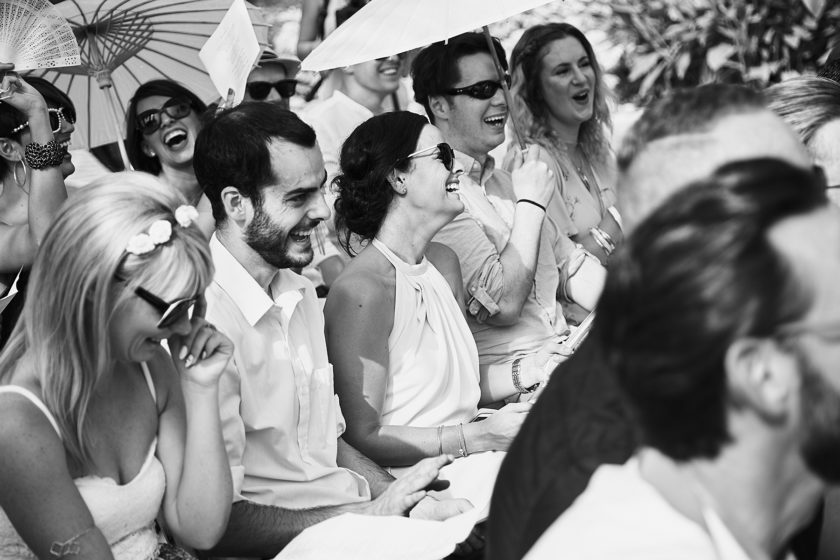 I can't tell you how sad it is to live with the fact that if my enthusiasm for singing equalled my actual talents for singing, I would be Beyoncé. And because they don't, Beyoncé is in fact Beyoncé, and I am at my best, a very bad impression of her, whenever I get the chance.
I love to sing. There is no question, and dance too (in fact I'm a much much better dancer than singer. Much). I think singing is so spiritual, heart-warming and therapeutic. Who doesn't feel better after a good sing-song in the shower? Or a proper belter in the car on the way to work?
I think this is why I love singing at weddings so much. It really is a wonderful way to bring a community feel to the celebrations, to have everyone involved and uplifted, by joining forces and singing their hearts out in honour of the lovely newlyweds to be. I've written a great post about group sing-alongs, if you want some more information about the logistics of including it in your ceremony.
But for now, I want to share with you my ten top songs which I think make great community songs to be sung at a ceremony. They are a right mix bag but overall they are all fun, upbeat and popular tunes that all generations should know of and be up for singing along to.
If you're reading this post on your phone or tablet and can't see the videos, then just click through to the main blog and see the full post with the videos too. And so in no particularly order, here's my list.
1. That's Amore by Dean Martin
I have had two weddings now where this song has been sung as a group song, and I absolutely loved it. It's a classic that everyone knows (or should know!) and even if they don't it's easy enough to pick up and sing along too. And it really does set the mood for the ceremony and the rest of the day!
2. Can't Take My Eyes Off Of You by Andy Williams
Had this one at a recent wedding too and it was so much fun, especially when that 'I love you baby,' chorus kicks in and really gets everyone in the loving mood. Ps. This video is dreadful. Really really dreadful.
3. Can You Feel The Love Tonight by Elton John
Would anyone have imagined that this song, made famous by The Lion King, would make an awesome wedding song? No, probably not. But let me telly you, it really rocks. Everyone knows this song, young and old and the chorus is so rousing, it's guaranteed that everyone will literally 'feel the love tonight,' on whatever day your wedding is!
4. I Wanna Hold Your Hand by The Beatles
It would not be much of a list if it didn't have a Beatles song on it, so this list has got two! Their catchy songs make for good ceremony songs, because they're upbeat, popular and get the crowds going.
5. All You Need Is Love by The Beatles
Of the two Beatles' songs on the list, this is probably the most popular by a tiny fraction. It's a great song for a group to sing, as the chorus again is what makes it. I think a common theme for group songs is that if the chorus is a catchy one, it will make the sing-along more successful.
https://youtu.be/Pd3XKncgdwI
6. One Love by Bob Marley
I have had a lot of weddings where this song has featured as a song within the ceremony ie an entrance, exit or singing of the register song but never as a group sing-along song! Oh my, I think it would be awesome, because it's not just an awesome song but so heart-warming too. Love it.
7. Never Gonna Give You Up by Rick Asltey
Can I just say, forget the song a minute, you HAVE to watch this video for the moves alone. Oh my goodness, I forgot what an absolute legend Rick Astley was (Yes, I'm old!) But back to the song, how can you not have a song with lyrics like this in your ceremony; 'Never gonna give you up, never gonna let you down, never gonna run around and desert you. Never gonna make you cry, never gonna say goodbye, never gonna tell a lie and hurt you.' Whoop, whoop! What's that if that's not your wedding vows in song form! And let's just take a moment to remember how good 80s cheesy pop really was.
8. Crazy In Love by Beyoncé
Just because. Do I need to say anymore? Okay, admittedly not the easiest song to sing BUT, it's not a singing contest just an expression of fun and happiness. I mean who could resist doing those 'o-oh,o-oh, o,o,o,o' at the beginning. I couldn't, that's for sure! Great song though. Isn't everyone crazy in love on their wedding day?
9. Happy by Pharrell Williams
This for me is another song that needs very little explanation for why to include it in your ceremony as a group song, but in case you need it; it's fun, easy to sing, well-known and so catchy. What is not to love about it?
10. Endless Love by Diana Ross and Lionel Richie
This song. Oh my. This used to be my karaoke standard and I never even cared whether I had someone to duet with or not because I would do the WHOLE song by myself. As a group wedding song, I think it would be amazing, especially because you could really mix things up by having your wedding peeps sing this as a duet, with the guys singing as Lionel and the gals as Diana. Oh my. How amazing would that be? Please, please, please will someone do this in their ceremony and let me know how it went? I would love to know.
Two hearts, two hearts that beat as one…
Well, I hope you've enjoyed my little list and even if there isn't something on here that's got you feeling the feels, then maybe it will inspire to get thinking of that special song that you'd love your wedding peeps to do the honours with during your ceremony.
And if you do include a group song, do let me know what you picked and how it went!
x