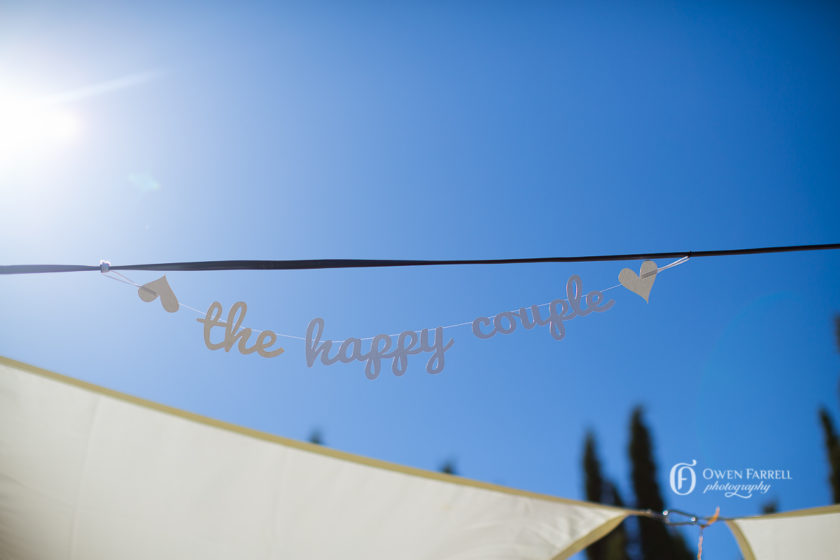 As much as I love the sound of my own voice and sharing all the things that I have learnt over the years with you, it's really nice to hand the baton over to someone else! And who better to share some great advice and tips with you than other couples who have been there and done it already.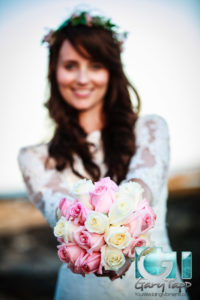 I asked my past brides (and grooms) to share with me, so that I could share with you, their best advice for planning a wedding ceremony and other little nuggets of information that maybe can save you a lot of time, frustration and perhaps even money! Or may even shed some light on something that you knew nothing about!
So newly-weds-to-be here's your chance to listen up to some newlyweds-who've-been. Look, learn and listen because sharing is caring, after all.
Over to those who have been there and done it…
Think about your ceremony, as much, if not more than all the other parts of the day. It is easy to get caught up in all of the showy details but when we look back on our day it was the ceremony by far which was the most important and enjoyable part of the whole day. Our reception was amazing too, but you can have a nice meal and a great party anytime, but a ceremony like ours was once in a lifetime!

Find the right celebrant for you! We had been recommended the services of a retired vicar who was a family friend, to do our ceremony. He was a very nice, sweet person, but he wasn't really 'us'. I'm glad that we went with our instincts and found someone who really was what we wanted and who we knew could do the best job for our ceremony.

Be open-minded. One of my favourite parts of our ceremony was passing our rings around but it was something we wouldn't have thought of if our celebrant didn't mention it to us.

If you're having a summer wedding or a wedding in a hot country, don't underestimate how important (hand) fans can be for the wedding party. We got married at 6pm in June and it was boiling!

My girlfriends had a go at me for not mentioning that we were getting married in a garden setting and actually a lot of our venue was mainly grass. Most of them said had they known they would have worn flat shoes! To be honest, I didn't even think about that but maybe giving guests as much information about the ceremony beforehand will help!

Confetti, flower petals or rice for your ceremony exit look great in photos! But rice can hurt and stick to hair!

Leave plenty of time to think of your vows and then write them on a card the morning of the wedding to remind yourself of them. The card will look much nicer in the photos than on paper.

We were seriously on the verge of bottling out of saying personal vows, purely through fear but we are so glad now that we went through with it. It turned out to be the best thing I have ever done. So I would say, if fear is the only thing stopping you, then it's not a good enough reason. The end result far outweighs any nerves you might feel.

Don't walk too fast down the aisle and don't do that 'step, together, step, together,' bridal walk. It looks really silly and very old-fashioned!

At one point during our ceremony, I had a quick glance at our guests and noticed a lot of phones being held up and some people filming on ipads etc. I remembered thinking then that I wished we'd mentioned something about using phones/cameras during the ceremony. We put so much effort and love into our ceremony and I really wanted people to be fully engaged and not worried about taking photos of us. Especially, as we had a photographer.

My parents who are religious, did try to push some religious ideas on us, mentioning that it would be appreciated by some of our guests and family members. We stuck to our guns though, as we were never 100% comfortable with the idea and lo and behold, it was the best decision we made, as our ceremony was just how we wanted it. Try to do as you please, rather than doing to please others. I know it's easier said than done, though!

Be realistic about how much time to leave for photos. The time always goes quicker than you think. We decided to go for our couple photos straight after our ceremony. It made for some nice alone time with hubby, before group shots.
Mad love to:
All my gorgeous, gorgeous couples who put up with my begging requests for information and shared with me (you) some really amazingly useful advice. I couldn't have done it without you, so thank you so much. I won't list you all for fear of sounding like an Oscar acceptance speech, but you know who you are! xx