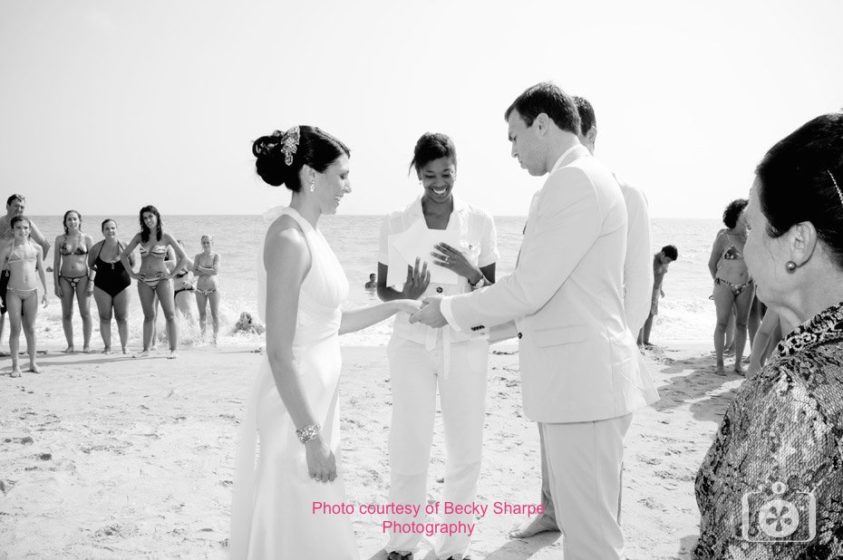 Do you fall into the category of people who really like the idea of renewing their wedding vows, but are not sure that a) you should b) what it entails or c) that you have a good enough reason to do it? If so, you need to read on!
These top tips will help you to see why a vow renewal, is not only a fantastic way to celebrate your marriage but can also be even better than it was the first time around!
Reasons to renew your vows

Because you want to! That's a good enough reason for me! There doesn't need to be a specific reason for a vow renewal, it may simply just be that you feel it would be a nice thing to do and you would like the opportunity to celebrate your achievements as a couple because you're a romantic old soul. And why ever not? Go for it!

To celebrate a specific milestone. This is perhaps the most common reason to have a vow renewal because you are reaching a recognised anniversary milestone. However, many couples are now choosing their own milestones. I've conducted vow renewals for couples married after just one year, three years and twenty-two years, so although not what one might think of as a traditional milestone, it's what the couples themselves determined as an achievement well worth celebrating. The key point here is that you don't have to wait for a specific milestone to renew your vows. So what are you waiting for?

You want to redo your ceremony on a bigger/smaller scale. Maybe for you, the first time around was with just you and your partner and a few friends or the opposite end of the spectrum, where you tied the know in front of the whole world and his wife. You now look back on the photos and wonder who half the people were! Perhaps a vow renewal will give you the chance to scale it right back and just make it about the two of you or allow you to share your love with all your nearest and dearest this time around. Whichever way it is, both ways recognise your desire to have your vow renewal just the way that you want it to be.

Your first wedding had some element of disaster and you want to recreate a nicer day. Maybe the ceremony was tinged by tragedy or a sad event, or the day suffered a severe malfunction, which although you have tried to forget, it has marred the memory of the day a little. A good friend of mine was unfortunate enough to have her wedding during the terrible ash cloud coverage that affected much of Europe. Lots of their guests, many important family members of the groom were unable to attend due to flight cancellations. The day continued, but not really as they has planned it. They have since mentioned renewing their vows, to be able to do it again with all their loved ones present. Maybe this applies to you too.

To start afresh. Sometimes a vow renewal is more than a personal choice to celebrate a marriage but more of a much needed acknowledgment of what your marriage means to you. Perhaps you have hit a rough patch that you are working your way through and feel that reconnecting with one another by means of a vow renewal may just be that final thing that will get you back on track. Life can bog you down, make you take each other for granted, throw horrible obstacles in your way. Sometimes you need a helping hand to get though those challenges but also acknowledge those difficulties and your desire to come out of it at the other end as the solid foundation that you once were. Renew to refresh, is a good way to look at it.
Good luck planning your vow renewals. Let me know how it goes!