The 'on duty' me…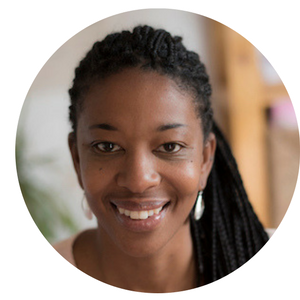 For over a decade, I have spent pretty much all of my waking day, doing something related to weddings. If  I'm not actually working at a wedding as a wedding celebrant, then I'll be meeting up with delicious couples and talking about their weddings. And when I'm not writing scripts for their ceremonies, then I'm writing magazine features for top publications and blog posts for some of the top wedding bloggers in the world. And then when I'm not doing all of that I'm busy writing posts and hoping to inspire all of the readers on this here blog.
When I'm not blogging my butt off here or contributing to other people's blogs, I'm also the resident 'Ask the Expert' for Confeti Magazine too and feature writer. On top of that, I'm also the Founder of the Celebrants' Collective, an online career development platform for celebrants in Europe and beyond, which also runs annual retreat conventions for celebrants, too. I also host a popular Celebrant Business Podcast and I'm a judge for the 'Best UK Wedding Celebrant,' category at The Wedding Industry Awards (TWIA). Oh and I host the Engaged and Ready Wedding Podcast, too. Hot damn, I'm one busy lady!
So I think I can safely say that I know a thing or two about weddings and wedding ceremonies.
So how did I get here? Well, I started my career in public speaking as a BBC reporter and newsreader, where I also honed my writing and communication skills too. Reading the news can be quite morose, so it's lovely to now use my voice for something much more rewarding and of course, joyous!
After living (and marrying in not quite the way you'd expect!) in beautiful Mexico and working for a wedding company there, I got to spend my time with some pretty amazing couples who knew from the outset that their ceremony was 'their ceremony.' I have never been so inspired. Enough so, that on returning back to Europe, I knew I had to help soon-to-be wedded couples to realize the importance of shaping and personalizing their wedding ceremony. And so here I am. Eleven years, circa 700 hundred weddings and a few celebrity nuptials later, still having the pleasure of marrying couples from all over the world during their destination weddings in Spain. And most importantly, still loving every minute of what I do.
My blog is my way of sharing my knowledge and experience with couples who want to have their ceremony, their way but aren't 100% sure of how to go about doing it.

The 'off duty' me…
♥dedicated mum ♥ loving wife (most of the time) ♥ dog lover ♥ world's worst singer ♥ fabulous dancer ♥ vegetarian ♥ lazy yoga fanatic ♥ ukulele widow ♥ humanist ♥ part time feminist (full-time is too exhausting) ♥ wine Freak (note the capital 'F') ♥ countryside living ♥ jumpsuit aficionado (I have about 20!)♥ game of thrones ♥ maya angelou ♥ incessant talker ♥ loves Denise Duffield Thomas ♥ vegetable grower ♥ mugs of tea ♥ cosy nights in (LIKE ALL THE TIME!) ♥
The 'official' me
Natasha has been an independent Wedding Celebrant for more than a decade. Through her company Malaga Minister, she is a passionate advocate for wedding ownership. Encouraging authenticity, honesty and integrity amongst wedding couples and wedding professionals alike.
As an avid writer, Natasha is also the creator of this award-winning wedding blog, one of few wedding blogs to focus solely on wedding ceremonies and championing the amazing work of Celebrants. The blog now attracts over 10k monthly visitors and has been ranked in the top 30 UK wedding blogs. In 2016 the blog won Wedding Magazine's Best Bridal Real Talk Blog Award and was ranked in Cosmopolitan Magazine's top ten wedding blogs in 2015. And latterly, the much-awaited Engaged and Ready Wedding podcast has been launched.
Natasha is regularly asked to contribute to other mainstream wedding blogs and national publications and has featured on Catalystwed.co, Love my Dress, Nu Bride, A Practical Wedding, Bridal Musings and the like. She's also featured on the Bridechilla Podcast, too, and she is an 'Ask the Expert' columnist and feature writer for Confeti Magazine – Spain & Gibraltar's largest wedding publication.
A week doesn't go by where she isn't writing about weddings, talking about weddings or being present at weddings. It's safe to say that weddings and celebrancy are a huge part of her life.
In October 2017, Natasha founded The Celebrants Collective, the first online membership community of its kind which brings together Celebrants from around the world in a collective spirit of education, connection and inspiration. The Collective's ethos is to help Celebrants to be the best that they can be, with sessions led by industry experts, access to learning materials and resources, workshops and Celebrant events, as well as a supportive community, Celebrants can truly fulfil their potential.
Natasha is also an industry judge for the Wedding Industry Awards Celebrant of the Year category which sees her using her experience and expertise to judge Celebrants who are at the top of their game, a role which fills her with absolute pride in her Celebrant colleagues.
As well as hosting the Engaged and Ready Wedding Podcast, she is also the host of the Celebrant Survival Podcast and a passionate and proud member of the wider global wedding community. She loves nothing more than seeing wedding professionals growing, thriving and doing what they do best.
Natasha's official middle name is Cleopatra, but it could easily be 'Weddings!'