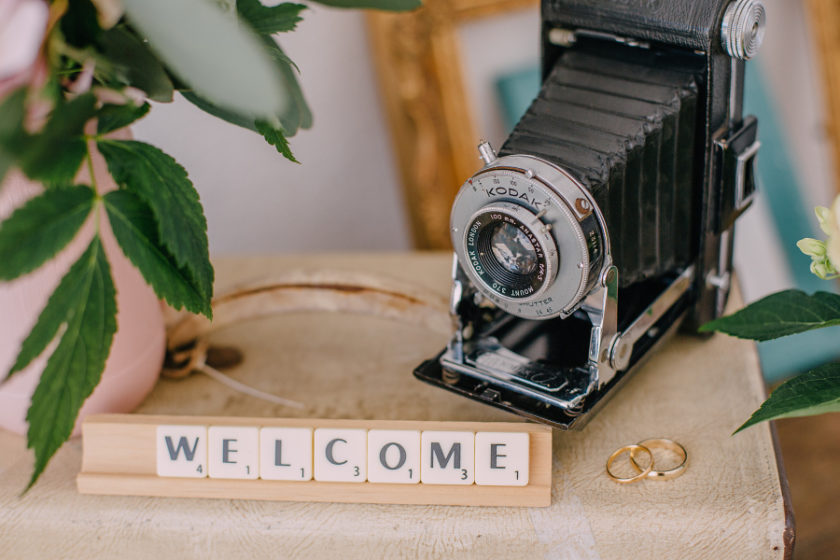 There is much to be excited about today at the Engaged & Ready HQ. Not least because it's Friday and the start of the weekend, whoop! But also because, today sees the fabulous launch of my new post series on love, marriage and life.
Now you know I love to talk about getting married and everything related to it, to the point of being slightly obsessed about it all. Well, now I'd like to expand on this much more, because getting married really is just a small (but important) part of a wider life circle, which encompasses so many aspects from love, to marriage, to relationships, community and family-building etc.
I'd love to build up a community where we can discuss these topics and themes, in honest, passionate, open and direct voices. Where we can share our own stories and experiences, the challenges, set-backs and obstacles that we have faced, as wives, partners, lovers, mothers, working-women, stay-at-home mums. A place where our stories can be shared, problems halved, inspiration sought and found, and communities developed.
And also, importantly a place where we can celebrate ourselves as women; the jugglers of many life plates, the kick-ass women that we are, who are simply doing our daily things, in order to make our worlds, and the world, a better place.
So I hope you stick around and enjoy this new Friday post slot on love, marriage and life. Before, I hand over to Engaged & Ready's first EVER guest writer (too exciting!), this is also a shout-out to all of you kick-ass women out there who have a story to tell, a problem to resolve and a voice to be heard. We, a collective 'we' would love to hear from you, so do drop me a comment below or send an email. Am so looking forward to hearing from you.
And now, let me introduce you to Lucy, an awesome wife, mother and one of life's professional plate jugglers and wonder-workers. Still head over heels in love with the man she married nearly a decade ago, Lucy is a dedicated wife and mother to three little kiddies, while also maintaining a full-time job and part-time passions, such as dance and writing. To keep her sanity, or perhaps avoid reality, she disappears into detective novels or hides in the loo – in real emergencies she can be found doing both.
Today, Lucy is sharing with us the story of her beautiful wedding day and what, if she could, she would change about her day. Enjoy peeps.
Ahhhhhhhh, my wedding day, May 3rd 2008, Granada, Spain. Historically it always rains in Granada on this date. A hugely popular Catholic celebration called "El día de la Cruz" takes place in the city on this same day every year, giving all a reason to take to the streets and party. However, as the locals will remind you, it seems to be cursed by the weather. But, not on my wedding day. On the morning of May 3rd 2008, I woke to a bright blue sky, spring temperatures and the city's picturesque backdrop Sierra Nevada sparkling in crisp white snow. It was idyllic. The curse had been broken for me!

Actually, for me and my husband-to-be as it was very much "his wedding" too. Yes, I gotto wear the almost fairy-tale dress (we'll come on to my dress later) and carry the flowers but he was a pretty important factor in the whole wedding thing and so continues to be. I believe that your wedding day should really be a reflection of how you wish your marriage to continue – equal, with both partners sharing and embracing the responsibility and meaning – a special and unique day for both and not one for showcasing the fairy-tale princess.

Even in our "modern" society where we preach about and pledge for equality, when it comes to weddings, the balance can be lost. Too often it's the bride who is everyone's focus – she is led up the aisle grabbing everyone's attention, the colours and arrangements must match her gown, the oos and aahs and wows all focus on her and how beautiful she is and we can kind of neglect the groom. So, I am proud that my hubby took a very active role in the organization of our wedding and on the day I believe we shared the limelight equally.

Continuing on my trip down memory lane, I honestly don't think my wedding – for my hubby and I – could have been any better. Apart from my mum-in-law forgetting our wedding rings, arriving late and making hubby-to-be arrive late (as always…), there weren't any major glitches. We overcame the slip up with the rings by exchanging my parents-in-laws' that were about 3 sizes too big – made me giggle like a little kiddy and the photo of the "non-rings" is a classic.

You might wonder why I've specified that the wedding couldn't have been better for "my hubby and I" – well, because it was our day, and we made it our day, putting our desires and wishes ahead of our guests so I can imagine aspects could have been better for a lot of them. But, I don't care. It was the one day in our life that we had the chance to be selfish and think about just us. You don't get to do it ever again (well you might but it will never be the same).

Don't get me wrong, the banquet laid out for the guests was a feast fit for a king but the band we chose played music we like, the DJs played music we wanted and not typical Spanish wedding music (cannot stand it!), the ceremony was where we wanted it to be and not in a church (hubby's family are very Catholic so this was a big deal), and after it all ended we went off and partied until 5am the next morning (wearing full wedding attire)!

So if you are planning your wedding, do remember that it is your day and it should be how you want it and not how you think it should be to please everyone else. As a guest you go to loads of weddings with many going on the rubbish list and many on the star list but all ending as faded memories. Memories of your own wedding though will last a lifetime.

What would I change if I could do it all again?

Well, I mentioned my dress at the beginning of the blog and this is where it comes in. The material I sourced and bought for the dress was divine. Smooth, light, cream silk with a very detailed lace-work piece for the top and back. It was simple, classy and the style suited me well. But, I do regret not having gone to town with the whole choosing-of-the-dress thing.

I had it made for me by a random tailor who specialises in outfits for hotel entertainment! He did a lovely job but all the fittings were in the back of his dingy workroom that looked like something from an Almodóvar movie where I had to fight with the feather boas for enough space and I never got to sit and sip champagne and marvel at a dozen incredible dresses that were all perfect for me.

And on the actual day? As far as civil ceremonies go, the location for ours was stunningly romantic – in a beautiful, historical building at the foot of the Alhambra Palace in Granada– but romance and love were absolutely stunted by the fact that the only word – yes you have read correctly, word not words – my husband and I uttered during the ceremony was "yes". Oh. My. God. Are you kidding me?? I was so shocked when I realised that I had committed to loving, cherishing, respecting, admiring, supporting, desiring my husband for the rest of my life by just saying yes twice that I erupted into nervous giggles (again).

So let me do it all over again and the first thing I would change is the ceremony, to be able to tell my husband and everyone listening just how much I love him and just how much he means to me.
Wonderful words of wisdom, right? You'll definitely be hearing from Lucy again as she regales us with more of her life lessons learnt.
What would you change about your day if you could? And if your big day is yet to come along, does reading this help you to focus on what is important to you?
And don't forget if you've got a story to share I'd love to hear from you, even if you want to remain anonymous. Just drop me a line and tell me a little bit about yourself.