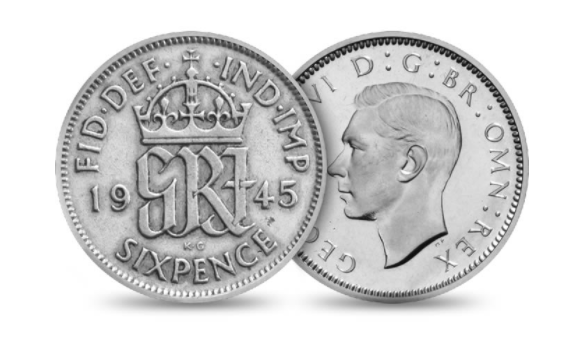 Now you know that wedding traditions and I are not always the best of friends. We fall out from time time, definitely do not always see eye to eye and often their sexist and anti feminist nature does wind me up a little.
But, because there's always a but, I do love to support traditions which are simply joyous and full of goodness, well wishes and warm intentions. And this is why I love the sixpence tradition.
And how can you not love a tradition that comes with it's very own rhyme?
'Something old, something new, something borrowed, something blue and a silver sixpence in her shoe.'
I bet you never realised that that was the full rhyme!? We only ever hear up until the 'something blue,' part, don't we?
So what's this tradition all about?
So in a nutshell, it was tradition for father of the bride to put a silver six pence in his daughter's shoe to wish her happiness, good luck and prosperity as she started her new life together with her husband. Now as traditions go, I think that's kind of lovely. There isn't much more that you could wish for really, is there?
I myself didn't know anything about this tradition until my own wedding, when a good friend bought me a sixpence to put into my shoe. I didn't actually wear it because I wore sandals but I loved the gesture and lovely intentions behind it and carried it in my bag.
Win a silver six pence
So now you know a little bit about the silver sixpence tradition, why not win yourself your own vintage silver sixpence to put into your shoe on your wedding day or gift it to someone you know is getting married soon.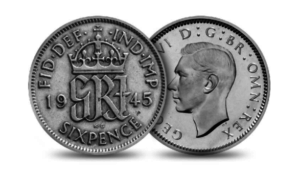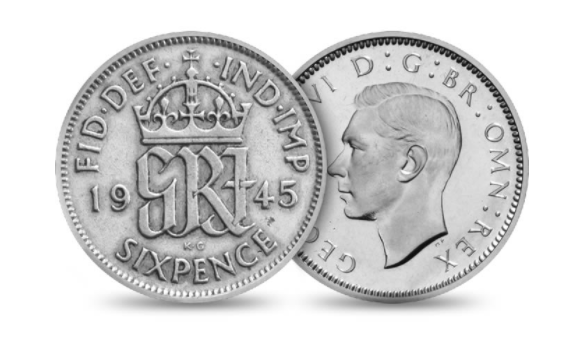 Courtesy of the Royal Mint, you can win a vintage silver sixpence. How exciting! All you need to do is to drop an email to hello@engagedandready.com and put this in the subject line – SILVER SIXPENCE GIVEAWAY or you can drop a comment below, and the lucky entrant will be chosen by random on DECEMBER 28th 2016. Couldn't be easier, could it?
Good luck peeps. You've got to be in it, to win it! So don't be shy. The competition is open to everyone, blog readers and wedding clients alike!
And if you're not lucky this time, you can always buy yourself a silver sixpence or give massive hints to someone else to buy you one online at royalmint.com for 28 UK pounds.
Terms and conditions
Giveaway open to readers living in UK and EU only.
Only one entry per email address.
Entering this giveaway means your email address will be added to the Engaged & Ready subscription list (if it isn't already), meaning you will receive regularly wedding blog posts, which you can unsubscribe from at any time. And that your name may be publicised on Engaged and Ready and all associated social media, as the winner.
Closing date is 0800 CET, December 28th 2016, with the winner being contacted via their email address on the same day.
If the winning entrant does not respond within 24 hours, a new winner will be randomly selected.
This is a sponsored post