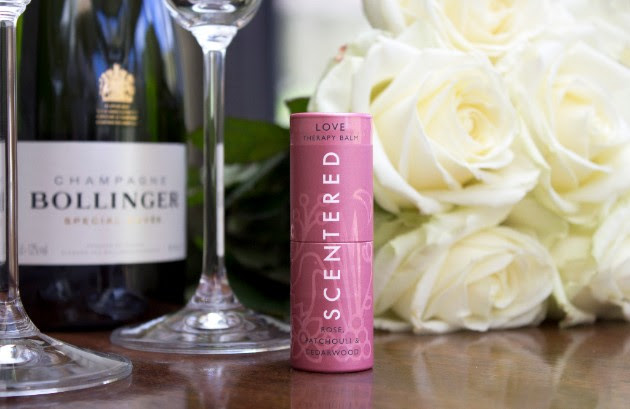 Win yourself a little piece of tranquility
Family and friends aside, the category of people I see the most are brides! I spend a lot of time with brides, especially on their wedding day in those hours leading up to the ceremony. And so my little window of time that I get to be with brides, means I also get to see a lot of what is going on as they get ready and a lot of the emotions that are swimming around. Let me tell you people, there are a hell of a lot of emotions going on. Most of which, you have no control over.
It can be really hard to stay calm and focused on your wedding day. There can be a lot going on. If you're a bride who has a lot of bridesmaids can you imagine what your bridal suite/room looks like with all of you in it and all of you getting ready at the same time? Yup, just like that. Quite Very busy, without a moment's peace! There will be lots on your mind too, even for the most prepared and organised bride because this is all part of the natural wedding day process.
Most brides and their brides maids tend to tuck into a glass or two of champagne or another tipple to help settle those last minute panics and those loose emotions which are threatening to get the better of you. There is absolutely nothing wrong with having a little tipple to calm your nerves and to get you in the mood, I'd even recommend it BUT (you know how I love my capitalised buts) alcohol isn't always the best or only solution for wedding day chaos.
Let me introduce you to Scentered Therapy Balms, a new and very clever idea for invoking tranquility on your wedding day and getting you into the best frame of mind and wellbeing for the big occasion ahead.
These 100% natural therapy balms, can be applied to the pulse points of your wrists or neck. You simply inhale and reap the benefits of the fragrances, which have all been holistically designed with aromatherapy oils and botanicals to promote different sensations and states of being on your wedding day. The six balms STRESS LESS, SLEEP WELL, FOCUS, LOVE, ESCAPE, and BE HAPPY certainly cover all bases for your potential wedding day woes!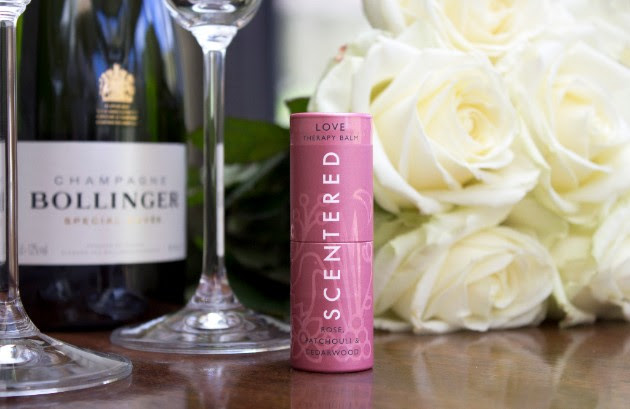 The lovely people behind Scentered have given me a gorgeous LOVE balm worth 15 pounds to give away to one of you lucky readers. How lovely is that? And do you know what I love about this love balm (because I also managed to nab one for myself!) it not only smells beautiful but the packaging and the design of it is gorgeous! I was wearing mine the other day to keep my senses intact around my three year old who is on summer break from pre-school (yup, I need it!) and a friend asked me what perfume I was wearing!
The love balm is a perfect antidote for a stressed or nervous bride. This is what is written inside the card that comes with the balm;
'When you feel overwhelmed and in need of a hug, or simply out of sorts, LOVE helps to restore a sense of inner peace and balance. An elegant fragrance to relax and unwind with at any time.'
Now if that does not sound like an absolute must-have possession for a bride, then I don't know what does!! They also could make fab gifts too, for brides maids, for mothers and in-laws or simply for yourself if you're the bride in question.
So before I give you details of how to enter the giveaway, let me leave you with one last tidbit of information about this gorgeous balm. When you buy the therapy balms, 10% of the net profits go to Women for Women International, an organisation which empowers women to improve their lives and the lives of others. So not only is your own well-being being taken care of, but the donation is also helping to ensure that other less fortunate women around the world, survivors of war in Iraq, Afghanistan, South Sudan, Nigeria and Bosnia-Herzegovina and more, are given the tools, resources ,knowledge and life skills to access livelihoods and protect their rights, families and communities. Win-win all round, really!
So the giveaway is literally just that, a giveaway. All you need to do is drop an email to hello@engagedandready.com and put this in the subject line – SCENTERED THERAPY BALM GIVEAWAY or you can drop a comment below, and the lucky entrant will be chosen by random on August 31st 2016. Couldn't be easier, could it?
Good luck peeps. You've got to be in it, to win it!
And if you're not lucky this time, you can always buy yourself a balm or give massive hints to someone else to buy you a balm online at scentered.me.
Terms and conditions
Giveaway open to readers living in UK and EU only.
Only one entry per email address.
Entering this giveaway means your email address will be added to the Engaged & Ready subscription list (if it isn't already), meaning you will receive regularly wedding blog posts, which you can unsubscribe from at any time. And that your name may be publicised on Engaged and Ready and all associated social media, as the winner.
Closing date is 0800 CET, August 31st 2016, with the winner being contacted via their email address on 31st August.
If the winning entrant does not respond within 24 hours, a new winner will be randomly selected.
This is a sponsored post