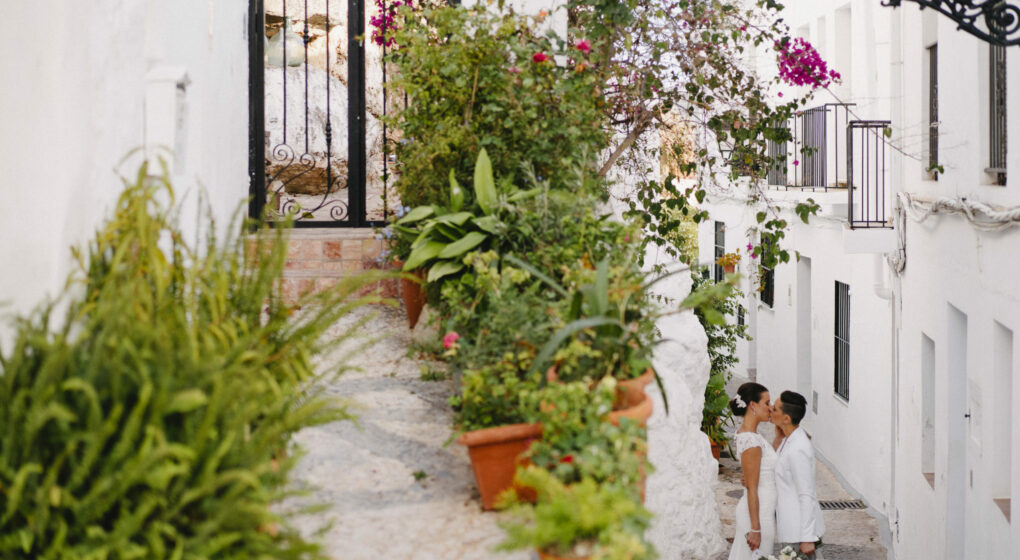 Planning a wedding can be all about lists, emails, contracts and continuous negotiation between you, your partner and the tribe of people involved in your day.
Before throwing yourself into the details, why not take some time and space to do a little dreaming and build a solid foundation for the best day of your life.
Art Attack
Grab a good-sized notebook, sketchbook or some sheets of paper and plenty of things to mark it up with: pens, pencils, paints, stickers, magazine cuttings etc. Set aside a space and some time alone and then let yourself play.
That's right: play!
Don't concern yourself with what is possible or even real; let your fantasy wedding manifest before your eyes. Try not to filter or censor yourself, this is a space for you to express your wildest dreams, your craziest desires and your most passionate wants. No-one else has to see these images and you don't have to explain yourself to anyone; let your heart speak.
You could use the following prompts for inspiration:
* Where will I get married?
* What will I wear when I'm getting married?
* Who else is there?
* Party time!
* "I Do."
* Love is…
* Your name / the name of your partner
Arty Party
Get together with your closest souls and celebrate your upcoming nuptials by having a go at the artistic approach all together.
Bring food and drink, turn on some great tunes, share out the art supplies and then ask everyone to create images of their own vision of what your wedding day could be like. Perhaps give them each a topic to cover. Let them be free and unrestricted and remember not to take things too seriously; the key element here is fun!
When you all share your images, their insights might give you the inspiration and confidence to follow up ideas you hadn't considered (or let yourself consider) yet.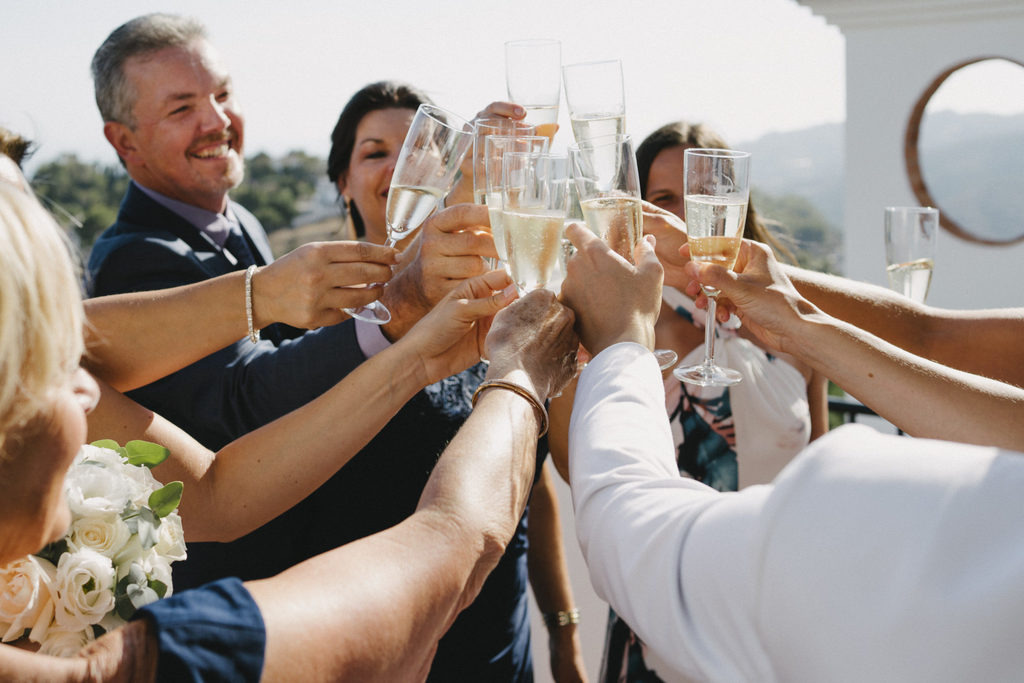 Dream Journal
Now, I'm not suggesting you record every crazy anxiety dream about turning up to your own wedding in your underwear! Instead begin to record the various thoughts, feelings and daydreams that come to mind throughout your wedding journey, in a personal notebook.
Something small that you can keep in your pocket or bag is ideal. Start by exploring your reactions to becoming engaged or deciding to set a date; then, as the process moves forward it becomes a place for you to express uncertainties, excitements, curiosities and questions that arise.
Words can be a useful medium here, but you can also use images and cut outs. Try to keep the tone expressive rather than detailed and let the content of this Journal be separate from your other wedding planning.
Over time, you may recognise themes, desires or ideas recurring and growing in strength or clarity. Let these inform your planning choices and guide you towards the parts of your day that really matter to you. The Journal will also be a wonderful keepsake to look back on in years to come.

Blurt it Out
Blurt Writing is a simple method of connecting with your subconscious thoughts, desires and feelings. Take a pen and your Journal (or any paper) and set yourself a timer for around 3-5 minutes. You can choose a specific theme to have in mind (a certain part of the day or a certain question you've been pondering) or simply be open to what comes.
Start the timer, begin to write and do not stop until the timer goes off. Don't worry about content, making sense or even staying on topic. The idea is to allow the words to flow continuously without conscious thought. If you get stuck, simply repeat the last word you wrote until the flow begins again.
When time is up, take a moment to come back to yourself before reading the words over. The aim is not to judge but to notice any insights or patterns that emerge, which can then feed into your planning.
Dream a Little Dream
Although lucid/directed dreaming is possible, it requires specific skill and training, so I suggest the next best thing: visualisation.
Like meditation, visualisation works best in a quiet, undisturbed place where you feel relaxed and comfortable. So, book in some alone time, turn your phone to silent, lower the lights and sit or lie in a comfortable position. Lighting a candle or burning some incense can help you set the mood; be sure to have your Journal and a pen nearby.
Centre yourself: with your eyes closed to settle into your body; taking deep breaths allow any sensations, noises or distractions to be acknowledged and then released.
Intention: When you feel relaxed and receptive ask yourself (aloud or in your mind) to visit your wedding day or name the particular part of the day you are wanting to explore.
Visualise: Allow your imagination to unfold around the request and explore the sights, sounds and happenings as they appear in your mind's eye. Be curious. Don't worry if some things are impossible or don't make sense; accept the message from your subconscious and move on.
Grounding: When you have seen enough or the visualisation ends, bring your awareness slowly back to your body and the room around you. Open your eyes, blow out your candle and sip some water.
Reflect: Then take your Journal and record as much of the visualisation as you can. Do this exercise a few times and see what elements remain the same and what changes. Does anything resonate strongly? Feel necessary, vital? Out of place?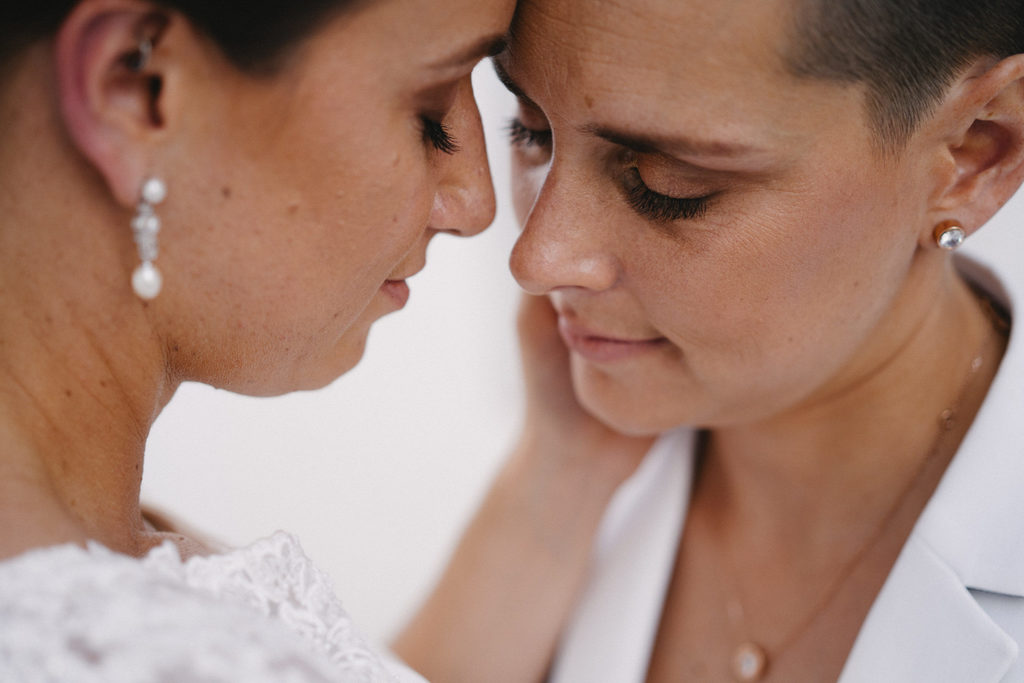 Sweet Dreams
These ideas are designed to liberate you from any feelings of rejection, uncertainty or expectation that might be stifling your choices and creativity. Marriage is a deeply personal thing and you deserve a day that reflects you as much as possible.
Imagination holds the key to a wealth of ideas and possibilities that will be invaluable when it comes to creating a day that is both unique and meaningful. Getting acquainted with your deepest dreams and desires will help you to champion the things that truly matter, allowing you to better communicate what you need and to compromise only on things you feel comfortable with.
Sweet dreams and happy planning!
About the author: Keli is an Independent Celebrant in the Peak District, creating sacred ceremonies for wild folks who want to get married outside, wherever and however they like. You'll often find her barefoot dancing in the rain or wandering through the woods, chatting to trees. At home she drinks a lot of Yorkshire tea and eats lots of salt and vinegar crisps. Check out her wedding celebrant website here.

Photos by Pedro Bellido Photography