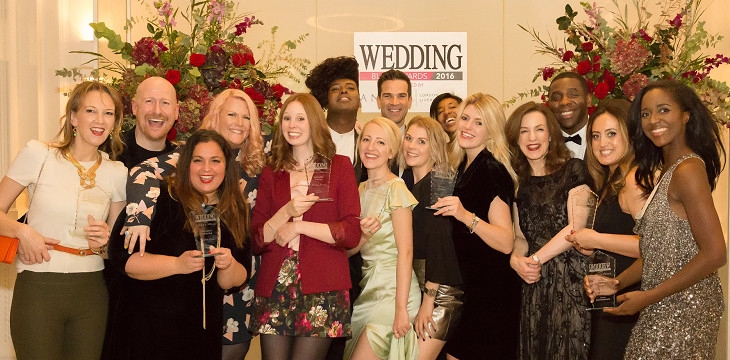 I can't believe it has taken me a week to write about what an awesome time I had last Friday at the Wedding Magazine Blog Awards, but hey, that's what happens when you're a PA for a busy four year old, support system for an overworked husband and chief care-giver to three cuddle-addicted doggies. Not to even mention the bits where I marry people and write this blog. Still, love my life though…
Anyways, let me run you through the awesomeness that was Friday, the Wedding Magazine Blog Awards and the fact that I came home with a goddamned award in my hand! I'm still O.M.G-ing now, seven days later.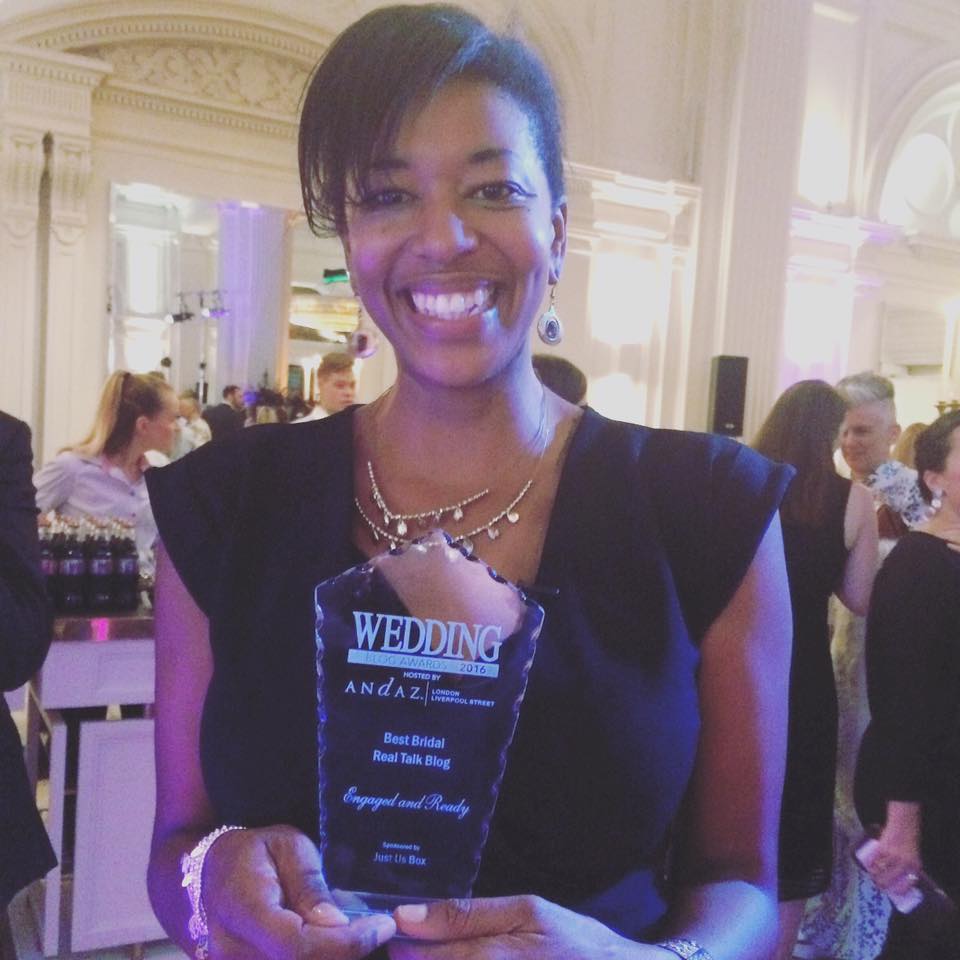 Firstly, even just writing about this in the first person is totally weird. For the last few years now, I have been used to being a casual observer stalker of these awards and it actually seems like yesterday that I was sat in my pjs following live tweets on Twitter, excitedly waiting to see which wedding blogs that I loved reading, would be crowned the winners of the 2014 awards, the same year I started this blog.
A few months before the awards I had already come across and fallen in love with Nu Bride, a blog you should be checking out if you haven't already and everything that its creator Nova stands for. I honestly jumped for joy when I found out that she'd won an award, so much so that I wrote a post about it, on what I felt her win meant for the wedding industry.
So fast forward now to 2016 and I find myself nominated, shortlisted and winner of The Best Bridal Real Talk Award. Holy cow. Thank you so much for all of your support (and votes) of which without, would not have gotten me there, in the first place. Winning an award is such a lovely thing to happen to you. It gives you validation when you feel like your passion and hard work goes unnoticed, it helps to put your name under the noses of people whose noses you'd like your name to be under and it gives you the chance to meet other awesome bloggers and wedding peeps who you usually only connect with on social media.
Winning this awesome accolade has renewed all my passion and made me even more excited about what's coming up on the horizon for Engaged and Ready; a book, me appearing on a new series on Channel 4, a huge new global project, and some new and exciting ways of sharing all my wisdoms with you. Whoop! And that's just for starters.
And so to finally get to meet up with Nova from Nu Bride was just such an awesome experience, which really was more special to me than I even realise and I think I may have, possibly squeezed some of the air out of her. Meeting in the flesh someone who you have admired from a far, is a really bloody marvellous thing to happen.
I also loved meeting again and also for the first time a whole host of other blogging babes who I have admired for so long; Aleisha from the awesome Bridechilla podcast, Emily and Jess from Bespoke Bride, and Clare from Bridal Musings, Erica from Mrs and Mrs Unique and the stunning Alexandra from Bijou Bride and Raj from the ace Secret Wedding Blog, as well as so many lovely people within the wider wedding industry and from Wedding Magazine itself. It was also so lovely to meet Naomi from Wedding Tattle, who last year I shortlisted as a finalist of a blogging award that I was a judge for, which she went on to win! She's literally just had a baby and looked amazing. In fact, I met so many goddesses, I'd be here all day naming them all!
I took along one of my besties, who I've known since I was nine years old and luckily for me just happens to be the owner of a highly successful beauty salon and a top beauty and make-up artist. But on the night that didn't mean a thing, because my plane was late on arrival into London, and so squeezed the already slim preparation time that I had down to non-existent. But, wearing a kick-ass jumpsuit, a pair of heels, my fab Dollie bracelets on one arm and my bestie on the other was all I needed to feel like a million dollars. And the stunning setting at the Andaz London Liverpool Street, set the evening off perfectly. What more can you ask for?
I feel I must mention why I was unable to behave myself, like everyone else was, when I went up to collect my award, though. Everyone went up on stage, took their award, kissed and greeted the sponsors but what did I do? Well, I'll let this photo below by Priceless Memories Photography explain.
So now every photo of me collecting my award is of this one! Jeez. That poor man, with me thinking I'm on Strictly Come Dancing. Oh well, if I can't let me hair down at one the most prestigious wedding events of the year, when else can I?
You can check out the full list of winners and more highlights from the night, here.