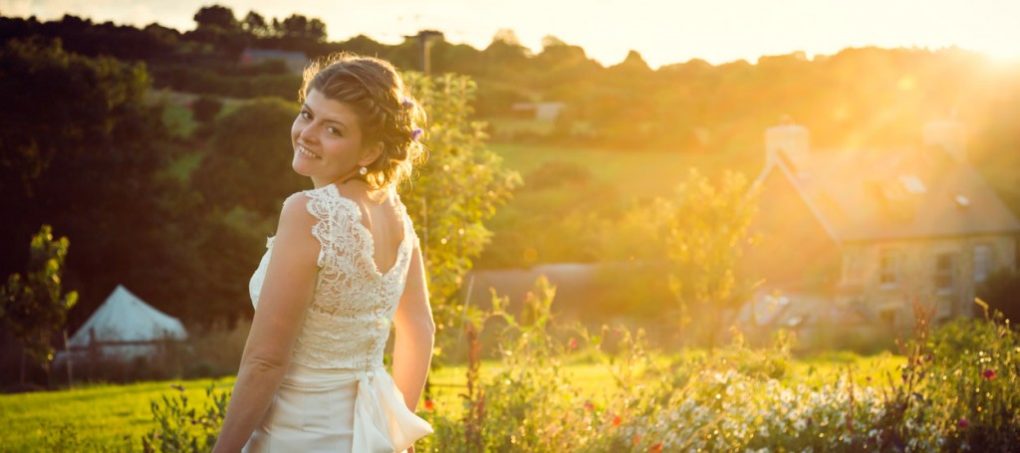 I am so over the moon to be able to showcase this stunning Welsh woodland wedding for about a zillion and one reasons. Not just because it looks absolutely gorgeous and the photographs by the lovely Giles Bracher are amazing, but also the fact that it was so full of personality and design. And another reason that I love, is the fact that I get to share a wonderful, personalised ceremony conducted by someone other than me (in this case, celebrant Dee Phillips) which shows that so many celebrants out there are doing their absolute best for their couples. From music, songs, ring blessings, hand-fastings, to the bride walking in with both her mum and dad and much more, this ceremony was designed from the heart, from start to finish. Love it!
This is what I have always wanted for this blog, to be a platform to help encourage couples to have heartfelt personalised ceremonies and to showcase the weddings of couples who have had their beautiful ceremonies, and in turn be able to shower even more inspiration on all newlyweds-to-be who are looking to get creative with their ceremonies.
So, let me hand you over to the gorgeous Sian who married her handsome beau Tom earlier in the year in Wales. Their stunning nuptials took place on the borders between Cardiganshire and Pembrokeshire and they could not have chosen a more beautiful environment for their rustic, glamping-style, woodland wedding ceremony, as Sian explains.

Our Vision
The wedding was held on a field and the ceremony was in a woodland so I wanted to keep the theme very earthy. We also wanted to keep our impact on the environment to a minimal – no imported flowers/ locally grown food and compost toilets!
I was keen to make as many of the accessories myself. We grew all the wild flowers for the ceremony ourselves. I didn't want a particular set of colours because I didn't know what wild flowers we would manage to grow. In the end we chose teal as our main colour because when looking for fabric for ties ( my mother-in-law made them) we found a lovely material that was teal and had peacock feathers printed on them. This seemed relevant as when I was younger I used to go with my nan and grandpa (who have both passed away) to the park and see the peacocks and try to fish out their dropped feathers from the floor- a happy memory. Our table decorations were collections of long grasses for height, large Shasta daisies and the two peacock feathers. The pin holes and posies were tightly bound wild flowers and peacock feathers.
Our Ceremony
The ceremony for me and my husband was the most amazing part of the event. It was held in an ancient woodland not far from our house; under an arched branch of a tree. We chose a humanist ceremony because neither of us were that religious and we felt it would be more personal than other religious ceremonies we had attended. we were married legally the day before in a registry office.

We had spent a long time with our celebrant planning out a ceremony that was personal to us. We talked with her about our relationship for about three hours in person and on the phone prior to her writing the script. We then looked at it together to ensure it was just perfect. We built a really good relationship with her and she made us feel very comfortable. I am half welsh so I wanted a Celtic inspired wedding ceremony. I had my sisters as bridesmaids and a six year old girl as my flower girl.

We did a lot to personalise our ceremony. I had made our rings and we agreed it would be nice for the rings to be passed around by the best man prior to me arriving so that the guests could bless them in any way they wanted.
I entered the woodland to the gentle rhythms of 'the Irish wedding song' played by a family friend perched in the branch of a tree! My youngest sister sang a love song- "Sea of love" by Cat Powers and my other sister and my mother did readings in welsh that were translated in leaflets given to the guests. The wedding guests sang along to 'Annie's song '; a lovely slow song by John Denver with guitars played by the grooms men.

We wrote our own vows that were kept in secret until the day and were very special to us. Our celebrant then encouraged my mother and mother in law to come up and conduct a handfasting ceremony which is a Celtic tradition were the bride and groom have one hand bound together by the mothers with ribbon to seal our union.

My father led everyone in the final song 'happy together'. This upbeat song by The Turtles changed the solemn mood of the ceremony into a joyous party atmosphere. We were led out of the woodland by a friend playing the fiddle and the guests showered us with clouds of dried rose petals collected by a family friend and my little flower girl.

The most important part of the day for us was the ceremony which was amazing, extremely personal and was quite emotional for all involved. The reception was also very special and memorable – it had a real festival like vibe. The huge tipi on top of the hill was a beautiful backdrop. The locally made food was delicious. There was a huge amount of laughter and joyfulness. The weather and light were dramatic; with glorious sunshine but also a brief storm which later cleared and brought the most amazing light. We had a local band that were a lot of fun and was made all the more fun with a plentiful supply of home brew made by a local farmer! A perfect day!
Mad love to the following;
Photographer: Giles Bracher and the wonderful Sian and Tom for allowing me to share these wonderful treasures from the gorgeous day.
Celebrant: Dee Phillips (who Sian and Tom described as 'fantastic!')